Tag: play guitar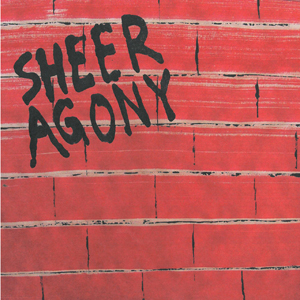 Sheer Agony
7″
Montreal, QC

Montreal's heppest combo graduate to a pop PhD with this master class platter. 2/4 of the dearly departed
Play Guitar
and the jazz hands of
Silver Dapple
have been obsessive-compulsively honing their chops in afterparty venues and analog basements before unleashing eight minutes of jangular heaven on an
unsuspecting public
. Pay your respects at the temple of tone and let it wash over you like
underwater moonlight
.
Audio clip: Adobe Flash Player (version 9 or above) is required to play this audio clip. Download the latest version here. You also need to have JavaScript enabled in your browser.
Audio clip: Adobe Flash Player (version 9 or above) is required to play this audio clip. Download the latest version here. You also need to have JavaScript enabled in your browser.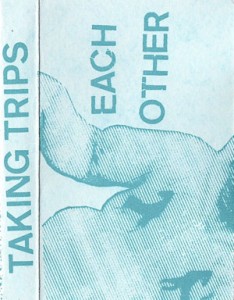 Each Other
Taking Trips
(Self Released)
Montreal, QC

This one's a total "no duh." The latest subsidiary of the
Long, Long, Long
hit factory sheds a few layers of skronk while firing jangular hooks down the assembly line. Space echoes shimmer in an ocean of detached emotion while the tag-team harmonies sound positively
fab
. Drifting from the Maritimes to Montreal, our heroes have picked up a
ringer
to man the traps and cast this
brilliant kahuna
into the wild. A+++.
Audio clip: Adobe Flash Player (version 9 or above) is required to play this audio clip. Download the latest version here. You also need to have JavaScript enabled in your browser.
Audio clip: Adobe Flash Player (version 9 or above) is required to play this audio clip. Download the latest version here. You also need to have JavaScript enabled in your browser.
Various Artists
Khyber Compilation
(Self Released)
Halifax, NS

Halifax's premier fringe-art
playhouse
has pulled together a mammoth compilation capturing the recent wave of do-it-with-everyone artists roaming the Haligonian landscape. Where other cities devolve into scene sectarianism, Halifax bursts with cross-genre vigor, laying the streetwork for steadfast artifacts like the
Khyber Compilation
. Similar in spirit to the
Emergency Room
comp.,
Khyber
wins for the sheer spread of pressure-waves; from the red-lined raw-fi of Fuck Montreal to the casio-blown R&B of Pastoralia, it seems that every buckeyed freak managed to explode with colour beneath the Khyber's magnificent arches. Includes many new-jacks to the scene, too! Proceeds from the tape go to future renovations at the Khyber. Bands included:
Cousins
,
Soaking Up Jagged
, Fresh Flesh,
Special Noise
, Cactus Flower,
It Kills
,
Secret Colours
,
Fuck Montreal
,
DUZHEKNEW
,
Bloodhouse
, Trash Heap,
Play Guitar
,
Mean Wind
,
Bad Vibrations
,
Datacave
, CROSSS,
Catbag
,
The Rhythm Method
, and
Pastoralia
.
Audio clip: Adobe Flash Player (version 9 or above) is required to play this audio clip. Download the latest version here. You also need to have JavaScript enabled in your browser.
Audio clip: Adobe Flash Player (version 9 or above) is required to play this audio clip. Download the latest version here. You also need to have JavaScript enabled in your browser.
Mean Wind – Down for the Count
Audio clip: Adobe Flash Player (version 9 or above) is required to play this audio clip. Download the latest version here. You also need to have JavaScript enabled in your browser.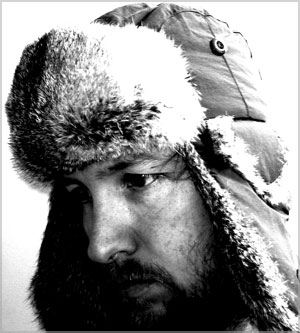 Interview with: Al Bjornaa
From: Scotch Tapes
(conducted by: Zachary Fairbrother)
Batchawana Bay, ON
Scotch Tapes has quickly become Canada's premier cassette label, pumping out thousands of tapes to brilliant minds all around the world. In addition to the plethora of magnetic strips crafted in the ghettos of rural Ontario, Scotch Tapes has been capturing Toronto's burgeoning underground punk scene via plastic lathe-cut brilliance in a collaborative series with Young Guv's Ben Cook. In 2011, they embarked on yet-another lathe-series with Montreal's No Vacation. As 2011 began with the redesign of Scotch Tapes' rather hilarious website and their subsequent world domination, we decided to link Zacharay Fairbrother with Scotch Tapes founder and sole-proprietor Al Bjornaa for a featured chat about his rural adventuring.
Aaron Levin
Weird Canada
www.weirdcanada.com
---
/////////////// AL BJORNAA INFERRED VIEWS ///////////////
Zachary
::
I'm into how landscapes and environment influence people's creativity. Why do you base your label where you do [
Batchawana Bay
]? How do the often cosmopolitan sounds play out in your environment?
Al
::
I base Scotch out of Batchawana Bay because it's close to my family. I have lived all over the country but this has always been home. There have been some health issues in the Bjornaa family the past few years and its been nice to be able to help out. We run a family fishing business and I have had to take a larger role in that. Plus it's a beautiful area. I live on the beach! The north shore of Lake Superior is my favourite place on Earth.
I have always been a huge music fan. Both of my parents love music. Although their tastes may differ from mine, they passed on a passion for good music. Most of the people who live in my area think the music I release sounds like a "badger caught in a wood chipper" but most people from the area think its cool that I run a record label in such a small place. Whenever I go for coffee or breakfast at the local diner, everyone always asks how the label is doing.
Zachary
::
I have heard of your beach shows. I hope you will you be doing more of this. Who has played? What was your favorite?
Al
::
I haven't done an actual beach show in ages but I have had a lot of bands pass through here and hang out for a day or two. Its a tough area to get a decent show. I mean I could likely set up a show in Sault Ste. Marie (which is notorious for TERRIBLE shows) or they can hang out here for a night, have some drinks, go swimming and get a good meal. I am hoping that this year with a new space, I can host more bands and maybe do some recordings and send them back on the road with a new tape or lathe. Some of the best times I've had drinking/ hanging out/ recording have been with Play Guitar, The Famines, Dirty Beaches, Grown-Ups, Gobble Gobble, Nobunny… There are tons. I am hoping to make Batchawana Bay a "must-stop" for bands touring Canada. Not to play shows but to have a great day off mid-tour where they can do laundry, relax, jump in the lake, maybe practice some new stuff they have been working on. 2011 is already getting booked up at Casa de Al with Bucketseat stopping here in March.
Zachary
::
I see that your label is doing some collaborative splits how did this come about?
Al
::
Yeah. I wanted to work with a few cool labels. I have a lathe series coming out with No Vacation Records (Brett Wagg from Pink Noise/ Campaign For Infinity) Brett basically just asked if I would be interested and since I love the music he puts out, I was totally in. I also put out a 7″ with No Clear Records from Florida. I imagine if any label contacted me and I liked the band, I would probably be interested. I know that Ben Cook (Fucked Up, Young Guv, etc) and I have a few co-releases lined up for his new label, Marvelous Music, as well. We will be co-releasing the Roommates LP this summer/ fall.
Zachary
::
I see you have a vast list of upcoming releases. Are all these going to happen??!
Al
::
You bet your sweet buttocks! In the first two years of Scotch, I released almost 200 tapes. I take the label very seriously. Its become more than a hobby. It's basically a second full-time job. I plan on putting out about 70 tapes, 30 lathes and 10 vinyl releases in 2011. There are times when I get tired and need a break… and those are the times where I just take like 2-3 weeks off, don't check emails and basically disappear. But when I do that, I normally come back with 4-5 releases at once.
Zachary
::
What is up with the lathe series? Does the type of Lathe reflect the artist?
Al
::
Well… I have two series going. There is the Scotch/ Young Guv series. Ben Cook [of Young Guv] records all the bands that share his jam space and then we release a song or two from them. So far, I have put flexis out for Huckleberry Friends, Tropics, Bruised Knees & Lonely Wholesome with Actual Water, Dentata, Wyrd Visions and I think 2 more to come. The other series is the aforementioned series with No Vacation. There are some pretty killer bands scheduled for that like FNU Ronnies and Factums (who I LOVE!) The type of lathe really doesn't come into play. I mean the one I did for We All Inherit The Moon HAD to be a square plexiglass lathe because of the ideas they had for the art but most bands don't really care that much. They just think lathes are fun.
Zachary
::
Do you think there is a Canadian Sound? And what from your perspective are the sounds of the different scenes within Canada?
Al
::
I don't think there is a specific Canadian sound. It's such a vast area geographically that it's tough to narrow down one sound. I think Vancouver has a great weirdo punk scene with bands like Shearing Pinx, Nu Sensae, Twin Crystals, etc. who really have their own genre that isn't like anything else in the country. When you move into the prairies you have bands like Myelin Sheaths, Fist City, Grown-Ups, Moby Dicks… sort of that heavy garage punk stuff. They all totally feed off of each other. Ontario is sort of weird. Toronto is just starting to get a good scene again. I think the bands that Ben and I are releasing on the lathe series are going to get big really fast this year. That jam space is oooozing talent. Montreal always has a great scene. I think that city spawns some of the most creative and unique artists. And the whole Halifax scene… that city reminds me of Portland, Oregon. EVERYONE is in a band and creates visual art and silkscreens t-shirts and makes zines and drinks good beer if they can afford it but will drink shit if that's all they have and dresses cool without thinking they dress cool. One of my absolute favourite cities on the planet!
Zachary
::
What has got you most excited about 2011?
Al
::
SUMMER! I hate winter more than anything! That and doing this interview for Weird Canada! Thanks, Zach…


From the palimpest of Jesse Locke:
Weird Canada's love for all things D'EON continues with this four-track cassette of Swans covers from the good folks at Palimpsest Magazine. Much like Raymond Biesinger's immaculately typefaced releases for his berserker garage duo The Famines, a tonne of care went into the design of this stylish little art object. The extensive liner notes from Play Guitar's Jackson Macintosh are necessary, going so far as to provide a spot-on comparison of the synth-fluted update of "A Screw" to Jay Z's "Big Pimpin'". Indeed, D'EON adds fresh flair to Swans' original soul-crushers, re-contextualizing Michael Gira's sadistic lyrics and devastating delivery with ethereal washes of electronics, stuttering beats and his own Downy soft vocals. Alas, nothing can make "Cop" anything less than horrific. Grippeth hurr.
Audio clip: Adobe Flash Player (version 9 or above) is required to play this audio clip. Download the latest version here. You also need to have JavaScript enabled in your browser.
Audio clip: Adobe Flash Player (version 9 or above) is required to play this audio clip. Download the latest version here. You also need to have JavaScript enabled in your browser.
---