Tag: ottawa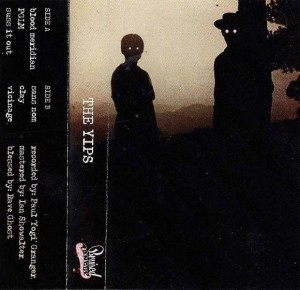 The Yips
The Yips EP
Ottawa, ON
From the nighttime dangers of Jenya Doudareva:
The Yips are howling like a pack of wolves, piercing the cold night air. It's nighttime in a remote village surrounded by dense dark woods, the kind of night when you can't shoo the menace away. This six-song EP is what makes the hair on the back of the villagers' necks stand. The older folk might even be telling their younglings that the Yips hide under their beds at night, ready to pounce if they misbehave.
Opener "Blood Meridian" starts with spine-chilling riffs and grows into something fiery and vibrant. "Clay", "PGLM", and "Sans Nom" bring forth rhythm and noise as menacing and fascinating as nature itself. "Suss it Out" reminds us that spending one's life fearful of the outside world is a dull affair, and perhaps embracing the nighttime dangers is worth it. Finally, "Vicinage", a soulful and eerie tale of loneliness and heartbreak, contrasts the EP's initial ghostliness with touching humanity.
Les cauchemars diurnes de Jenya Doudareva:
(Traduit par les cauchemars diurnes de Catherine Gaucher)
The Yips hurlent comme une meute de loups, perçant l'air froid de la nuit. C'est la nuit dans un village isolé, entouré d'une épaisse forêt, le genre de nuit durant laquelle il est impossible de chasser la menace au loin. Si les villageois ont les cheveux dressés sur la tête, ce EP de six titres en est la cause. Les aînés pourraient même faire croire aux jeunes enfants qu'une fois la nuit venue, les Yips se cachent sous leur lit, prêts à bondir s'ils se méconduisent.
En ouverture, "Blood Meridian" débute avec des accords vous glaçant l'échine et progresse avec fougue et dynamisme. "Clay", "PGLM" et "Sans Nom" mettent de l'avant des rythmes et des bruits aussi menaçants et fascinants que la nature elle-même. "Suss it Out" nous rappelle que passer son existence à craindre le monde extérieur est une terne affaire et peut-être qu'embrasser les dangers nocturnes en vaut la peine. Finalement, "Vicinage" , un mélancolique et étrange conte dépeignant solitude et chagrin, contraste avec l'initial aspect spectral de ce EP par une touche d'humanité.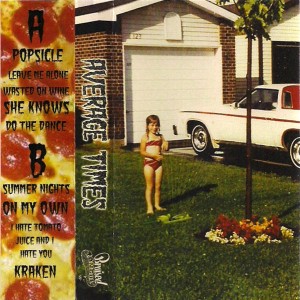 Average Times
Average Times
Ottawa, ON
From the exceedingly average Alex Hamlyn:
The first band in a while to provide the audio equivalent of a devious and mischievous 12-yr-old with a slingshot, Average Times have already set our capital's bruised tongues a wagging. Fuzz-laden guitars buzz like nectar-drunk honey bees, leading the charge with horn-like riffs until the rest of the band is ready to dogpile on you with hook after hook. If you can't be with the cool dude or dudette you like, your boss is a jerk and the pizza you ordered is late, pop this on and turn it all the way up. Day improved 100%, guaranteed — just be prepared for the sugar high you'll be feeling all week.
Du démesurément moyen Alex Hamlyn:
(Traduit par les 400 coups de Nicolas Coutlée)
Premier groupe depuis un bail à nous offrir l'équivalent audio d'un vilain garnement de douze ans armé d'une fronde, Average Times a déjà commencé à faire parler les langues meurtries de la capitale. Les guitares croulantes de fuzz bourdonnent comme des abeilles ivres de nectar et mènent la charge avec leurs riffs aux allures de cor tandis que le reste du groupe s'apprête à fondre sur vous mélodie après mélodie. Si vous ne pouvez être avec ce gars ou cette fille qui vous plait, que votre patron vous fait chier et que le livreur de pizza est en retard, faites tourner ce disque et montez le volume au max. Votre journée s'améliorera de 100%, c'est garanti — préparez-vous seulement à être sur un high de sucre toute la semaine.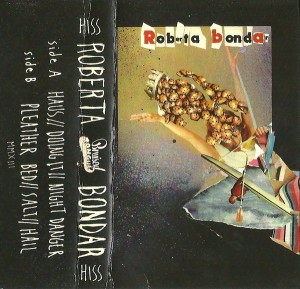 Roberta Bondar
Hiss EP
Ottawa, ON
From the eyedropper blues of Adam Bradley:
Straight-sampled Moondog opens the Hiss EP with a humble jangle of bells and found train-whistle sound before the calm is cracked sidelong by a sledge of garagey 'tude. An eyedropper's worth of blues is swallowed up in a vat of steaming punk-rock pitch. Denim-shredding tones, dented rhythms and proto-Karen O vocals slap you square in the gob. Roberta Bondar are yet another jewel in the crown of Ottawa's Bruised Tongue.
Du blues au compte-goutte d'Adam Bradley:
(Traduit par les mots cabossés d'Andréanne Dion)
Moondog ouvrent l'album Hiss avec un modeste tintement de clochettes et le sifflement d'un train, avant que le calme ne soit fendu sur tout son long par une masse d'attitude garage. Un compte-goutte de blues est englouti dans une cuve de sons punk-rock fumants. Des tonalités à déchirer vos jeans, des rythmes cabossés et des chants qui rappellent Karen O vous giflent directement au visage. Le groupe Roberta Bondar est un joyau de plus dans la couronne de Bruised Tongue.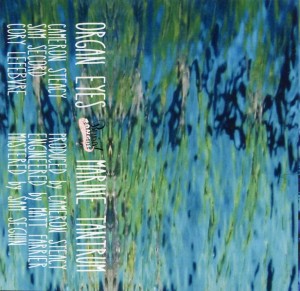 Organ Eyes
Marine Tantrum
Ottawa, ON
From the mashed bangers of V. Rachel Weldon:
This prolific Ottawa songwriting duo have put out three full-length releases this year alone, with no signs of slowing down. Marine Tantrum's title does well to reflect its fine balance of bangers and mash, but gets the chronology backwards. Out of the gate, "British Grafitti", "Teenage Kingdomdom" and "Jesus Fish" throw fits like angry mall punx, before mellowing out later tracks like "Needle Beach" and "Tumble Dry" with submerged distortion, wavy falsetto and effortless indifference. Closer "Zola Saw", which most closely resembles Multibody's teen-dreamy vibration, is spacious and drawn-out, playing with pseudo-naïveté. Knowing and not knowing, it negotiates between youth and maturity, light and heavy, resolving nothing.
Des saucisses en purée de V. Rachel Weldon:
(Traduit par les entre-deux d'Andréanne Dion)
Ce prolifique duo de compositeurs d'Ottawa a sorti trois albums complets rien que cette année, et il ne semble pas vouloir ralentir. Le titre, Marine Tantrum, reflète bien la fine balance entre saucisses et purée de pomme de terre, mais inverse la chronologie. Dès le départ, « British Grafitti », « Teenage Kingdomdom » et « Jesus Fish » piquent des crises comme des punks de banlieues enragés, avant de s'adoucir sur les morceaux « Needle Beach » et « Tumble Dry » avec une distorsion submergée, une voix de fausset ondulée et une indifférence facile. « Zola Saw », la dernière chanson, ressemble de plus près aux vibrations adolescentes rêveuses de Multibody : elle est étendue et interminable, jouée avec une fausse naïveté. À la fois expérimenté et ignorant, cet album négocie entre la jeunesse et la maturité, la légèreté et la lourdeur, mais ne résout rien.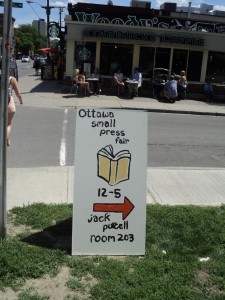 Interview: rob mclennan
From: The Ottawa Small Press Fair
(October 12, Noon – 5 PM. Jack Purcell Centre, RM 203)
(Photo: Christine McNair)
Ottawa, ON
From the confused sports bar of V. Rachel Weldon:
With its nineteenth anniversary this weekend, the Ottawa Small Press Fair has provided a platform for the local literary and DIY publishing community for almost two decades. From year 0, rob mclennan has been the maker and mover of the whole operation, bringing together local publishers year after year. Over a pint in our local confused sports bar, mclennan and I discuss the value of small presses and small press fairs, from micro- to macro-, in our literary community.
mclennan was driven to start a small press fair in the '90s when he observed an abundance of activity in the regional DIY literary community, and nothing set up to pay due attention. '94 was the inaugural year, kicked-off with the help of friend James Spyker. The event was held at the National Archives of Canada.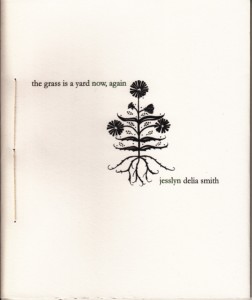 After so long** acting as a platform for small press exhibition (**relative to concurrent Internet-age hyper speed), the OSPF has become a sparkplug for the community, part of what is a mutually perpetuating cycle of production. Simply by drawing together members of the literary community into the same room, the fair can provide purpose and value to all the hard work that DIY publishers put in. Writers and publishers are stimulated and inspired by the talent of their peers, and the cycle continues.
Giving writers and presses a deadline is vital, so says Cameron Anstee, publisher at Apt. 9 Press, who has tabled at the OSPF for four years. Partially completed manuscripts can sit on the back-burner indefinitely, but when a small press commits to the fair, "things actually happen", says Anstee.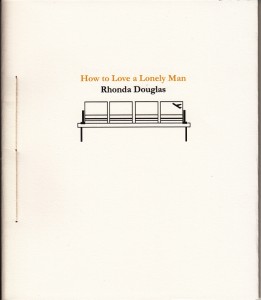 With similar incarnations in Toronto, Montreal, Vancouver and beyond, mclennan's objective in recent years has been to create a network of small press fairs across Canada in an effort to bring together the geographically-disparate literary communities under a shared umbrella blog called (Canadian) Small Press Book Fairs. "It's like pulling teeth," mclennan admits, lamenting the reluctance of other communities to look beyond their city limits. They've been lead to water, but no one's drinking.
I had to ask about the lower case. mclennan prefers it that way, because "it looks better". And because the important part is the work, not his name. "I was actually trying to reduce my footprint," he explains. While his radical approach to typography has ruffled a few feathers in the publishing world, having been disputed because it's just not done, mclennan continues to invite editors to dabble outside the box of rigid language rules. A small press is a free press; free from the constraints of big-boy publishing regulations; free, because doing it out of love rather than money knows no bounds.
The upcoming Ottawa Small Press Book Fair is Saturday, October 12 from noon until 5 PM at the Jack Purcell Centre (320 Jack Purcell Lane, off Elgin). The Factory Reading Series, a pre-fair book reading, will be held Friday, October 11 at 7:30 PM at the Carleton Tavern (223 Armstrong St, at Parkdale), and will include live reading by Rhonda Douglas (Ottawa), Jessica Bebenek (Toronto), Mark Jordan Manner (Toronto), Brian Mihok (Buffalo,) and Jeannie Hoag (Buffalo).
Du cycle de production de V. Rachel Weldon:
(Traduit par Andréanne Dion)
Avec son dix-neuvième anniversaire approchant à grands pas, la foire des petites presses d'Ottawa a fourni une tribune pour la littérature locale et pour la communauté d'édition indépendante depuis près de deux décennies. Dès le départ, rob mclennan a été le créateur et l'homme d'action de toute l'opération, rassemblant les éditeurs locaux années après années. Dans un bar sportif confus, mclennan et moi discutons de la valeur des petites presses et des foires qui leurs sont dédiées, petites ou grandes, dans notre communauté littéraire.
mclennan fut motivé à fonder une foire des petites presses dans les années 90, lorsqu'il remarqua une activité abondante dans la communauté littéraire indépendante de la région, mais rien en place pour accorder à celle-ci l'attention qu'elle méritait. L'inauguration eu lieu en 1994, et le coup d'envoi fut donné avec l'aide de James Spyker, un ami. L'évènement fut tenu aux Archives Nationales du Canada.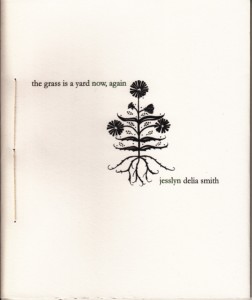 Après tout ce temps** passé à agir en tant que tribune d'exposition pour les petites presses (**relativement à la super-vitesse de l'ère Internet), la foire des petites presses d'Ottawa est devenue la bougie d'allumage de la communauté, faisant partie de ce qui semble être un cycle de production qui se perpétue réciproquement. Simplement en réunissant des membres de la communauté littéraire sous un même toit, la foire peu fournir une raison d'être et de la valeur à tout le travail acharné que les éditeurs indépendants produisent. Les écrivains et les éditeurs sont stimulés et inspirés par le talent de leurs pairs, et le cycle continue.
Donner aux écrivains et aux presses une date butoir est indispensable, d'après Cameron Anstee, l'éditeur de Apt. 9 Press, qui participe à la foire des petites presses d'Ottawa depuis maintenant quatre ans. Les manuscrits à moitié terminés peuvent être mis en veilleuse indéfiniment, mais quand une petite presse s'engage à prendre part à la foire « les choses bougent », selon Anstee.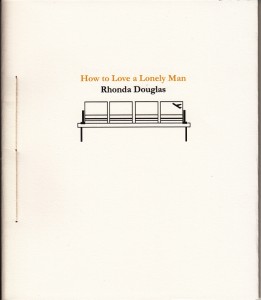 Avec des incarnations similaires à Toronto, Montréal, Vancouver et ailleurs, le but de mclennan au cours des dernières années a été de créer un réseau de foires des petites presses à travers le Canada, afin de rassembler des communautés littéraires géographiquement disparates sous l'ombrelle d'un même blog, intitulé (Canadian) Small Press Book Fairs. « C'est comme arracher des dents », admet mclennan , qui regrette la réticence des autres communautés à explorer au-delà des limites de leurs propres villes. On les a menés à la fontaine, mais personne n'a soif.
Je me devais de l'interroger sur la lettre minuscule. Il préfère cette épellation, parce que « c'est plus joli ». Et parce que l'important est son travail, et pas son nom. « En fait, j'essayais de réduire mon empreinte », explique-t-il. Même si son approche radicale à la typographie en a effarouché plus d'un dans le monde de l'édition, contestée parce que ce n'est pas la norme, mclennan continue à encourager les éditeurs à explorer au-delà des règles rigides qui gouvernent la langue. Une petite presse est une presse libre, libre des contraintes qui régissent les grosses maisons d'édition. Libre, parce qu'un travail fait avec amour plutôt que par souci d'argent n'a pas de limites.
La foire des petites presses d'Ottawa se tiendra le samedi 12 octobre, de midi à 5 pm, au centre Jack Purcell (320 Jack Purcell Lane, près d'Elgin). Une série de lectures, intitulée Factory Reading, se tiendra le vendredi 11 octobre, à 7:30 pm, à la Carleton Tavern (223 Armstrong St, à Parkdale), et inclura des lectures en direct par Rhonda Douglas (Ottawa), Jessica Bebenek (Toronto), Mark Jordan Manner (Toronto), Brian Mihok (Buffalo,) et Jeannie Hoag (Buffalo).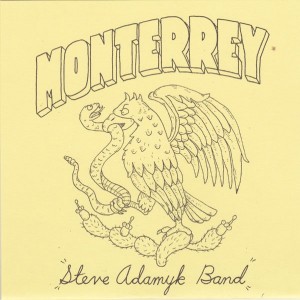 Steve Adamyk Band
Monterrey
Ottawa, ON
From the empty pint glass of Joel French:
From our nation's capital by way of Toronto's always excellent Hosehead Records comes another punishing punk gem by Steve and the boys. Four songs that cut sharper than a custom Bryan Adams switchblade and showcase exactly what this band does best: fist pumping sing-a-longs with hooks for days and a party vibe that will make you not give a single care about the beer that was just poured on your head.
De la pinte vide de Joel French:
(Traduit par la tasse pleine d'Andréanne Dion)
Depuis la capitale nationale, par le biais du toujours excellent Hosehead Records de Toronto, nous provient une autre perle rare de punk infernal de la part de Steve et son groupe. Quatre chansons plus acérées qu'un couteau à cran d'arrêt de Bryan Adams fait sur mesure et qui mettent en valeur précisément ce que ce groupe fait de mieux : des chansons accrocheuses que l'on peut chanter tous ensemble, les poings dans les airs, et une ambiance de fête qui vous fera oublier la bière qu'on vient de vous verser sur la tête.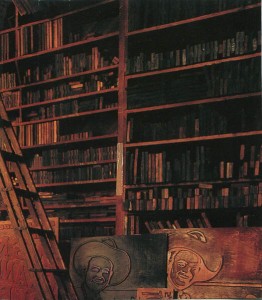 Organ Eyes
Poolside Sampler
(Self Released)
Ottawa, ON
From the tire swing of Chris Sayer:
Organ Eyes' Poolside Sampler can be heard as a concept album about the final summer moments with friends before parting ways. Songs like "Dog Gone" and "Shoot to Kill" are the soundtrack to rebellion, running away from responsibility and enjoying your last days of freedom. The distortion is reminiscent of cold water rushing past your ears with your first dive. "Tumble Dry" and "Red" represent the lethargic afternoons when time's on your side and everything around you seems to move slower. "Golden Wedding" embraces summer romance, sunbathing and the ecstasy of intimacy. It all swirls to a finish with "Sever", a fitting farewell until next season.
De la balançoire à pneu de Chris Sayer:
(Traduit sous les derniers rayons de soleil estivaux par Andréanne Dion)
Poolside Sampler de Organ Eyes' peut être écouté comme un album-concept qui parle des derniers moments estivaux entre amis avant que chacun ne poursuive son chemin. Des chansons comme « Dog Gone » et « Shoot to Kill» forment une bande-son qui invite à la rébellion, à éviter ses responsabilités et à apprécier ses derniers moments de liberté. La distorsion évoque la sensation de l'eau froide qui s'engouffre dans vos oreilles lors du premier plongeon. « Tumble Dry » et « Red » représentent les après-midis léthargiques où le temps est de votre côté et où tout ce qui vous entoure semble bouger au ralenti. « Golden Wedding » épouse les idylles d'été, les bains de soleil et l'extase de l'intimité. Le tout se termine avec « Sever », un adieu approprié jusqu'à la saison prochaine.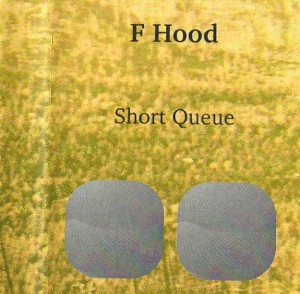 F Hood
Short Queue
(Self Released)
Ottawa, ON
From the moodwave of Adam Bradley:
Through a wizened viewmaster lifted from the topsoil, a child gains a glimpse of an austere future, a grey dimension. A moodwave of sparing highs and chasmic lows map out the emotional poles of living and its heavy truths. Recorded on time-known Uher 4400 reel-to-reel and Tascam 424 devices, these gauzy songs could be pulled from a prophesied future of a time long past. F Hood stir mangled guitar with early-Berlin-style synthesis to make a grim but contented face, dark and diamond and unforgiving.
Du flot changeant d'Adam Bradley:
(Traduit par les ondes mouvantes de Joannie Pharand)
À travers un View-Master délabré soulevé de terre, un enfant entrevoit un futur austère, une dimension grise. Un flot de hauts modérés et de gouffres sans fin mettent en évidence les oppositions entre les émotions ressenties et leurs pénibles vérités. Enregistrées sur des appareils Uher 440 et Tascam 424, ces chansons vaporeuses pourraient être tirées d'un futur prophétisé dans un temps depuis longtemps révolu. F Hood mélange des guitares mutilées et un synthétiseur qui rappelle le style des débuts de Berlin pour s'exprimer par une grimace sinistre mais satisfaite…sombre, scintillante et impitoyable.
Various Artists
Afterburners Vol. 3
Asterisk, Canada
From the cryogenic dream pod of Johnnie Regalado:
The latest offering from Ottawa super-label Bruised Tongue is a curatorial holy grail. Doubling down on their contributors to the first and second Afterburners compilations, Vol. 3 showcases 27 stellar jams from some key players and new heroes in weirdo rock. How are there this many shred-heavy bands in our country, let alone compacted onto a single comp? A feast of fuzz and freak-outs, Afterburners Vol. 3 could be the centerpiece of a twisted time capsule, blowing even more minds when it's cracked open after a few millennia underground.
Du cocon cryogénique de Johnnie Regalado:
(Traduit par les affolements bizarres d'Andréanne Dion)
La dernière parution de Bruised Tongue, le super-label d'Ottawa, est un saint graal de sélection minutieuse. Redoublant les contributions retrouvées sur les première et deuxième compilations Afterburners, le volume 3 présente 27 excellentes chansons de quelques-uns des principaux acteurs et nouveaux héros du rock bizarre. Comment peut-il y avoir autant de groupes portés sur le shred dans notre pays, sans compter sur une seule compilation? Un festin de bourdonnements et d'affolements, la compilation Afterburners Vol. 3 pourrait être la pièce maîtresse d'une capsule historique tordue, qui sera encore plus hallucinante lorsqu'elle sera ouverte après quelques millénaires sous terre.
Organ Eyes – Teenage Kingdomdom
Grime Kings – One Of Us Is Lonely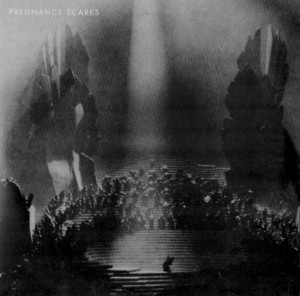 Pregnancy Scares
7"
(Deranged)
Ottawa, ON
From the gut wrench of Alex Bourque:
If you ever find yourself at one of Pregnancy Scares' shows, you'll probably be in and out in 10 minutes, covered in someone else's spit, with your heart trying to beat its way out of your chest. The Ottawa hardcore warriors' Deranged debut is no departure from their live set: relentlessly quick rhythms and dirty guitar leads, topped off with gut-wrenching vocals. Fasten your seatbelts, kids.
Des entrailles déchirées d'Alex Bourque:
(Traduit par le cœur battant d'Andréanne Dion)
Si jamais vous vous retrouvez à un show de Pregnancy Scares, vous serez probablement sortis en 10 minutes, couvert des crachats de quelqu'un d'autre, alors que votre cœur bat à vous en sortir de la poitrine. Le premier album de ces guerriershardcore d'Ottawa, paru sur Deranged, n'est pas différent de leur performances live : des rythmes rapides sans relâche et des guitares sales, couronnés de voix qui vous déchirent les entrailles. Attachez vos ceintures, les enfants.
Pregnancy Scares – Cross-Eyed Man
---