Tag: jesse locke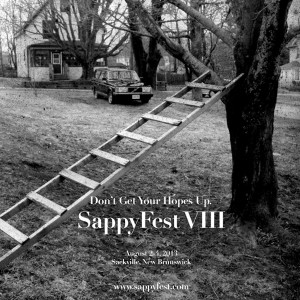 Various Artists
SappyFest VIII
(August 2-4, 2013)
Sackville, NB
From the swan pond of Jesse Locke:
Don't get your hopes up. Those humble words serve as both tagline and mantra for Sackville, NB's annual gathering, yet prove tough to follow with this year's stacked line-up! The next wave of Halifax crashes in with Monomyth, Heaven For Real, Old & Weird and hazy-brained hip-hop crew Weirdo Click. Toronto's Tranzac jazz scene is repped by Alex Lukashevsky and island-timed troupe Eucalyptus (captained by Brodie West), while the forecast for Colin Stetson shows volcanic blowouts. JFM and Karneef bring the brain-warping beats, and for softer ear-candy, catch soul sister Snowblink, Construction & Deconstruction or ol' faithful Chad. But wait… 2013's dark horse could be Sackville locals Kappa Chow, the latest project from the motley Killer Haze crew, with a name swiped from Pootie Tang. Wa da ta!
p.s. Need a pause from the music? Skip on down to Why Nowhere?, Sappy's self-dubbed 'smalltown music conference' featuring a panel from WC's own Marie LeBlanc Flanagan!
De la mare aux cygnes de Jesse Locke:
(Traduit dans la nostalgie des festivals d'été par Andréanne Dion)
N'ayez pas trop d'attentes. Ces paroles modestes sont à la fois le slogan et le mantra du rassemblement annuel de Sackville au Nouveau-Brunswick, mais s'avèrent pourtant difficiles à respecter vu l'impressionnante programmation de cette année! La prochaine vague de musiciens d'Halifax déferle avec Monomyth, Heaven For Real, Old & Weird et le collectif hip-hop des brumes Weirdo Click. La scène jazz Tranzac de Toronto est représentée par Alex Lukashevsky et Eucalyptus, la troupe aux rythmes des îles dirigée par Brodie West, alors qu'on se prépare à des éruptions volcaniques avec Colin Stetson. JFM et Karneef s'amènent avec leurs rythmes à vous tordre le cerveau, et pour vous régaler de sons plus doux, ne manquez pas Construction & Deconstruction, les reines de la soul Snowblink ou encore le bon vieux Chad. Mais attendez… la surprise de 2013 pourrait bien être le groupe local de Sackville, Kappa Chow, le plus récent projet de la bande hétéroclite de Killer Haze, avec leur nom tiré directement du film Pootie Tang. Wa da ta!
p.s. Besoin de prendre une pause de la musique? Allez faire un tour à Why Nowhere? la "conférence musicale de petite ville" de Sappy, où Marie LeBlanc Flanagan de WC animera une discussion!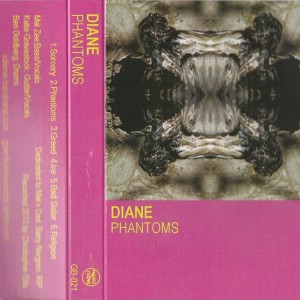 Diane
Phantoms
Vancouver, BC
From the bad sisterhood of Jesse Locke:
Green Burrito's Midas touch continues with the scuzz-lite starkness of Diane. On their debut cassette, the terrible trio crams six songs into 12 frenetic minutes, only slowing their roll on the Kim Gordon-inspired — and perhaps knowingly name-dropped — "Bad Sister". Throughout the remainder of Phantom, they pogo like Lollapalooza '93 against a backdrop of bored vox, buzzy guitars and the occasional surprise drum break. Dig!
De la fausse sororité de Jesse Locke:
(Traduit avec fraternité par Dominic MPILÉ)
La touche magique de Green Burrito se poursuit avec la pureté écœurante et éclairée de Diane. Sur leur album, le remarquable trio joue six chansons de 12 minutes intenses, en ralentissant simplement le rythme sur "Bad Sister", inspirée de Kim Gordon, peut-être intentionnellement cité. Sur Phantom, ils sautillent comme à Lollapalooza '93, à l'encontre des opinions embarrassantes, ils font vrombir leurs guitares et surprennent par un jeu de batterie. Impressionant!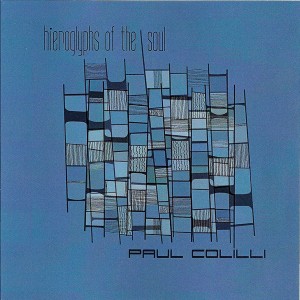 Paul Colilli
Hieroglyphs of the Soul
Sudbury, ON
From the incorporeal graffiti of Jesse Locke:
The name Paul Colilli may be relatively unheralded in the annals of Canadiana, but his contributions to the underground canon must not be overlooked. As a founding member of Hamilton's O.G. electro rockers Simply Saucer — in the band's pre-Cyborgs Revisited six-piece formation — he helped lay the foundation for one of the most crucial lysergic-rock groups of that or any era. Several lifetimes later, Colilli re-emerged from a parallel existence in academia with the aptly titled solo release, Psycho Sacred Music, and now steps forth once again with Hieroglyphs of the Soul. With a spoken/sung delivery reminiscent of Ray Davies, he spins yarns of the alchemical Jesus, Syd's vegetable man reincarnate, and an ongoing exploration into the concept of dead angels. I want to believe…
Du graffiti incorporel de Jesse Locke :
(Traduit de l'âme pseudo-alchimiste de Dominic Mpilé)
Le nom de Paul Colilli est peut-être relativement méconnu dans les annales Canadiennes, mais sa contribution à notre canon underground ne doit pas être négligée pour autant. En tant que membre fondateur du groupe électro d'Hamilton Simply Saucer – dans l'incarnation sextuor du groupe qui date d'avant Cyborgs Revisited — il a participé à la création de l'un des plus importants groupes de rock lysergique de tous les temps. Après une absence qui a semblé durer plusieurs vies, Colilli a émergé d'une existence parallèle dans le monde universitaire avec le tube solo judicieusement intitulé Psycho Sacred Music, et puis remet maintenant ça avec Hieroglyphs of the Soul. Avec un débit tantôt chanté, tantôt parlé qui rappelle Ray Davies, il nous raconte les histoires de Jésus l'alchimiste, de la réincarnation du vegetable man de Syd, et offre une exploration continue du concept des anges morts. Je veux bien y croire…
Paul Colilli – One Sunday Morning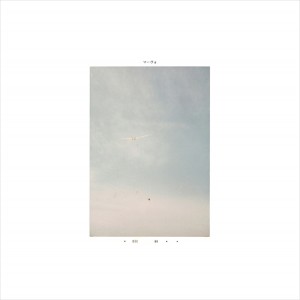 Mavo
Mavo 7"
Montreal, QC
From the soy caption of Jesse Locke:
Montreal-via-Lethbridge-via-Osaka's Mitz Takahashi is a modern day renaissance man: carpenter, comedian and C86 fuzz-pop aficionado. On this long-percolating 7", he and Mavo bandmate Conor Prendergast (Brave Radar, Fixture co-CEO) twist out three immaculately crafted tunes that were well worth the wait. Mitz's self-aware humour is placed on the front burner with hooky jangle serving as backdrop for lyrical/musical nods to the Fall, Velvets, and the life of an international slacker. "Hey white boy, what you doin' in Chinatown? Hey white boy, what you doin' in Parc-Ex?"
De la légende de soja de Jesse Locke :
(Traduit du balcon d'Andréanne Dion)
Entre Montréal, Lethbridge et Osaka, Mitz Takahashi est un homme de la Renaissance contemporaine : il est charpentier, comédien et amateur de fuzz-pop C86. Sur ce 7" longuement filtré, lui et son acolyte de Mavo, Conor Prendergast (Brave Radar, co-PDG de Fixture), offrent trois chansons parfaitement confectionnées qui se révèlent en avoir valu l'attente. L'humour d'autodérision de Mitz est mis de l'avant, et les cliquetis accrocheurs servent de toile de fond aux clins d'œil lyriques et musicaux faits à the Fall, aux Velvets et à un mode de vie de fainéant international. "Hey white boy, what you doin' in Chinatown? Hey white boy, what you doin' in Parc-Ex?"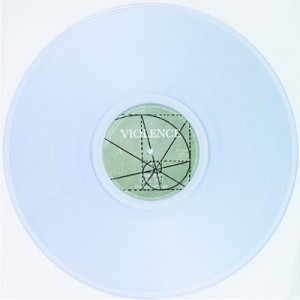 From the weird silence of Jesse Locke:
Montreal's Visage Musique has become a go-to source for sub-zero heaters. The label's latest stunner is this sublime synth-pop 12" from Ottawa duo Violence that could be equally mistaken for a lost cut from BIPPP, the soundtrack to a Molly Ringwald montage, or a regular Thursday at Sex Laser. These visitors of the night are welcome at any party.
Du silence occulte de Jesse Locke:
(Traduit par l'amour et la violence de Benoit Poirier)
Le label montréalais Visage Musique, devenu une référence de bouillonnement sous-zéro, propose ce sublime 12″ synth-pop du duo franco-ottavien Violence, qu'on pourrait réputer – à juste titre – être une session perdue de l'essentielle compilation française BIPPP, la trame sonore d'un montage de Molly Ringwald, ou juste un jeudi soir normal au Sex Laser. Ces visiteurs de la nuit sont les bienvenus à n'importe quel party.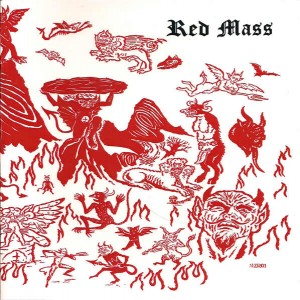 Red Mass // Cindy Lee
Candy b/w Holding The Devil's Hand
Montréal, QC // Vancouver, BC
From the hound's tooth of Jesse Locke:
The first vinyl release from Vancouver's Mongrel Zine is every bit as crucial as the mag. A-Side "Candy" is a star-studded affair with Red Mass main-man Choyce joined by Mark 'BBQ' Sultan on bongos and King Khan on theremin for a hippy-dippy, love bead smoke-out. Groovy times. Cindy Lee's tearjerker "Holding The Devil's Hand" has been a favourite at the HQ since the tape dropped a few months ago, so it's a real treat to have it pressed on 45. Word on the street is that Dirty Beaches has even been covering this number lately. Grip it here and find out why…
Du pied-de-poule de Jesse Locke:
(Traduit par Alex Gauthier en paisley, parce que le pied-de-poule me va pas tellement bien…)
Le premier lancement vinyle de Mongrel Zine est en tout point aussi important que le magazine vancouvérois lui-même. La face A, «Candy», en est truffée de célébrités, réunissant Choyce, le leader de Red Mass, Mark «BBQ» Sultan aux bongos, et King Khan au thérémine. Ça groove, avec un joint partagé entre des mains mi-hippies, mi-yuppies. Depuis l'arrivée de la cassette il y a quelques mois, «Holding the Devil's Hand» de Cindy Lee, qui tire les larmes des yeux, est l'élue des cœurs de nos quartiers généraux. C'est un bonheur de l'avoir maintenant en 45 tours. La rumeur selon laquelle Dirty Beaches en a même fait un cover court récemment. Découvrez pourquoi ici…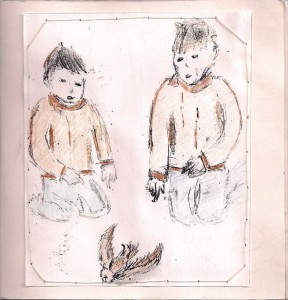 Poler Bear
So Long, Lonesome
(Self Released)
Saskatoon, SK
From the howling heart of Jesse Locke:
Poler Bear's So Long, Lonesome is the lamplight soundtrack for dark days and nights. There is so much evoked by these sparse compositions: quivering vocals inducing Elverum; field sampled children conjuring Camoufleur; austere acoustics providing the prairie response to Black Walls. File this labour of love under New New Sincerity and welcome an old friend inside from the cold.
Du coeur hurlant de Jesse Locke:
(Traduit par la froideur canadienne de Julie Forget)
L'album So Long, Lonesome de Poler Bear est la bande originale lumineuse pour les jours et les nuits sombres. Tant de choses sont évoquées dans ces compositions éparses : un chant tremblotant nous rappelle Elverum; des enfants qui batifolent dans un champ invoquent comme par magie Camoufleur; les guitares acoustiques austères offrent une réponse des Prairies à Black Walls. Classez ce travail fait avec amour dans New New Sincerity et accueillez un vieil ami provenant d'un monde froid.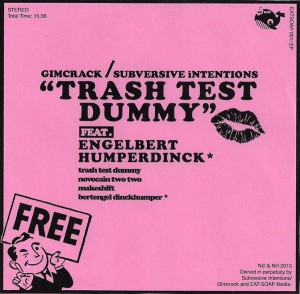 Gimcrack / Subversive Intentions
Trash Test Dummy
(Eat Soap)
Lachute, QC
From the novocain stain of Jesse Locke:
Interrupting the natural harmony of the Rivière du Nord, the unhinged experiments of these basement scientists bubble over the top of the Erlenmeyer to cause acidic insta-melt. Trash Test Dummy's speaker-shattering splice and dice techniques come straight from the textbook of Zuckerman and Seeger, complete with pop culture plunderfonia (in this case, pure '60s schmaltz ). Gimcrack deems these dome-scramblers "original derivatives" but they're as unique as anything you're likely to hear this side of the Pacific Northwest.
De la tache de novocaïne de Jesse Locke:
(Traduit par le savant fou Audrey Roy)
L'harmonie naturelle de la Rivière du Nord se retrouve interrompue par des scientifiques de sous-sol et leurs expérimentations chaotiques qui, bouillonnant dangereusement près du bord de l'Erlenmeyer, causent un débordement immédiat de bile acide. Provenant directement du manuel de Zuckerman et de Seeger, l'effet du haut-parleur fracassé de Trash Test Dummy décompose les sons, complété par un collage plunderphonique de la culture pop, dans ce cas-ci, de la pure gibelotte des années '60. Gimcrack considère ces brouilleurs de dôme comme étant des dérivés originaux, mais de ce côté du Nord-Ouest Pacifique, ils sont aussi uniques que d'autres.
Gimcrack/Subversive Intentions – Novocain Two Two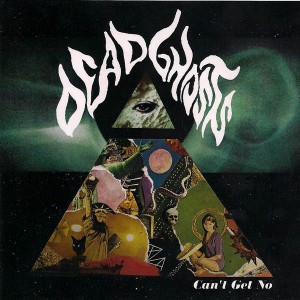 Dead Ghosts
Can't Get No
Vancouver, BC
From that old feeling of Jesse Locke:
The ghosts with the most can do no wrong. Between a smokin' single from Kingfisher Bluez and this boss LP on Burger, Vancouver's titans of blown-out twist 'n' twang are on time like Karl Malone. Hooks on hooks, honky tonkin' pianos, sad Joey jams and all the shouty, sweaty sass you can handle. Quintessential cover art from CM Ruiz, blah, blah, blah. You already know you need the grip…
Des vieux sentiments de Jesse Locke:
(Traduit par le bla bla de Hugo Hyart-Dauvergne)
Les meilleurs fantômes ne se trompent jamais. Entre un single du tonnerre chez Kingfisher Bluez et ce LP de malade sur Burger, les titans vancouvérois du twist nasillard et démesuré sont aussi fiables que Karl Malone. Airs entraînants à n'en plus finir, pianos honky tonk, chansons tristes à la Joey, cris, sueur et culot à volonté. Couverture essentielle de CM Ruiz, bla bla bla. Vous savez déjà que vous devez le saisir.
Dead Ghosts – That Old Feeling
Various Artists
Weird Pop (?) From The Peace Country
Asterisk, AB
From the country road of Jesse Locke:
Recent seasons have seen the Peace Country crop up more than its fair share of surprises from the basement jammer outposts of Goose Lake and Grand Prairie. Now teamed with the Crystal Country crew and some tight-knit, loose-brained Ramshackle regulars, these diasporic cliques have combined for a comp and accompanying zine. There's a wealth of genre agnostic activity scattered throughout these 17 tunes, from recognizable names like Krang, Taiwan and thee almighty Matthew A. Wilkinson to lesser-hearkened standouts like Dutch Hey Wagon, Butterbones, Organ Magic, Bong Sample, Congregations and (that old chestnut) so much more. Lend an ear to these peacekeepers and follow the North Star to freedom.
Depuis la route de campagne de Jesse Locke:
(Traduit au pôle Nord par Dominic Mpilé)
Depuis quelques temps déjà, la Région de la Rivière de la Paix génère plus que son lot de surprises avec ses groupes de sous-sol en provenance des avant-postes de Goose Lake et Grand Prairie. Aujourd'hui associées au label Crystal Country et à la famille d'hurluberlus de Ramshackle, ces cliques diasporiques s'allient cette fois pour produire une compilation et un zine. Faisant étal d'un véritable foisonnement agnostique de genres, ces 17 chansons nous sont livrées par des noms bien connus comme Krang, Taiwan et le tout-puissant Matthew A. Wilkinson, mais aussi par de moins connus méritant tout autant notre attention tels Dutch Hey Wagon, Butterbones, Organ Magic, Bong Sample, Congregations et (vieille rengaine) bien d'autres encore. Prêtez l'oreille à ces soldats de la paix et suivez l'étoile Polaire vers la liberté.
---