Tag: hugo hyart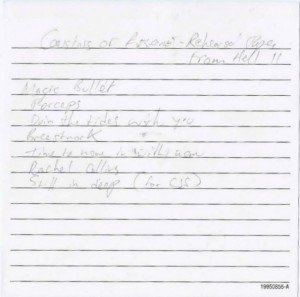 Cousins of Reggae
Rehearsal Tapes From Hell II
(Self Released)
Ottawa, ON
From the summa slamma of Javier Fuentes:
Blake Hargreaves has been a key conspirator in several mind-warping outfits, with an output that extends across all formats. One of his longest running projects is the fuzz-fried collaboration with Liam Thurston as Cousins of Reggae. The latest document to leak out from the duo's cavernous jam space lets us in on an inspired session of wasteland ballads and damaged zones. Stripping away pieces of the exterior chaos to entangle themselves further inside our cerebral vacuum, the disjointed melodies spin into glorious burnout. It sounds like the theme music for an old western taking place in a post-nuclear desert. On those vaporized plains, the only voice you can hear is the phantom sun. A proposition to enter the coolness of a shadowy ledge is rebuffed in favour of a walk back into the heat. Another masterful negotiation of abrasion and abandonment, and a crucial addition to the Cousins' canon.
Cousins of Reggae – Still In Deep (for CJS)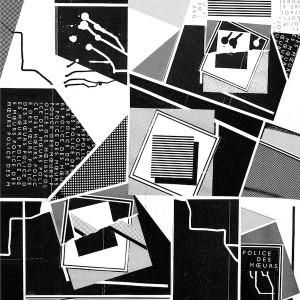 Police des Moeurs
Police des Moeurs
Montréal, QC
From the last chance of Hugo Hyart:
(Translated by Hugo Hyart)
Police des Mœurs further their Euro connections with the Mannequin Records coldwave cartel. On their first full-length LP, the Montreal group expand on their synthetic anthems of dark/luminous feelings. Under the guise of an Orwellian aesthetic, they declaim slammed observations on the floating air of the current era with dark and sumptuous synth-pop attacks. Tightrope-dancing moves on the verge of the void make you feel like running away from your troubles or into them head on.
This is the secret score for a grey, urban wasteland in the making, a natural environment for doom-blessed lives. Everyone wears a mask in the public space, leaping into their fortress of worried solitude. These internalized dances externalize thoughts to escape the unease. Mistakes meditated over and over enable an elevation. You are invited to soundtrack your anxieties and simultaneously escape.
De la dernière chance de Hugo Hyart:
Police des Moeurs étendent leurs connexions européennes avec le cartel de la coldwave Mannequin Records. Sur leur premier long jeu, le groupe de Montréal prolongent leur hymnes aux sentiments clair-obscur. Sous le couvert d'une esthétique orwellienne, ils déclament des observations claquantes sur l'air ambiant de l'ère actuelle au milieu d'attaques synthpop toujours sombres et somptueuses. Des mouvements funambulistes dansants au bord du gouffre vous donne envie de courir pour fuir ou aller faire face à vos problèmes.
Ce disque est une bande-son secrète pour des pays urbain gris, champs de ruines en puissance, environnement naturel pour des vies condamnées-bénies. Tout le monde porte un masque dans l'espace public et s'enfonce dans sa forteresse de solitude inquiète. Ces danses interiorisées là exteriorisent des réflexions pour échapper au malaise. Les erreurs méditées continuellement permettent de s'élever. Vous êtes priés de nourrir vos anxiétés pour leur échapper.
Police des Moeurs – Dernière Chance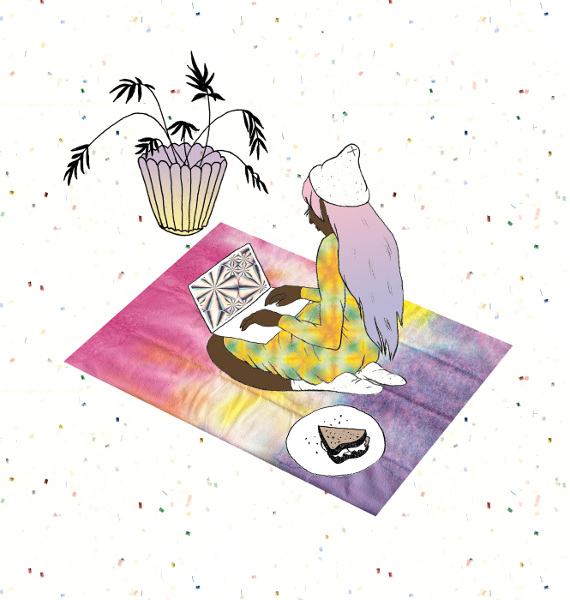 How To Start A Music Blog When You're 15
Shawna Naklicki
(Elliot Lake, ON)
[cover art: Tobin Louise Reimer]
Shawna Naklicki is a young grasshopper who learned (almost) everything she knows about blogging through mistakes. She's been writing with zeal at Sound Vat since age 15. Her proudest moment was finally getting business cards.
You are young. You live in a depressed post-boom retirement town. You have discovered CBC Radio, and find your late nights filled with soft static and international programming. Along with this discovery blooms a whole new world of music – Canadian music – that you've never heard before. You want to talk about it. You want everyone to know about it. You want to be a part of it. In an interweb world of infinite opinions, visions and sounds, you decide you have a voice. You start a blog:
1. Research
Research different blogging platforms before you choose one. Try to get an idea of what you want to get out of it, look at what blogs you read/use, and decide that Weebly is not a good blogging platform. In fact, it is not a blogging platform at all. Maybe I'm biased, but WordPress is the best place to start, as it's both very customizable while remaining user-friendly, working wonderfully for text-based blogs.
For image and video based blogs, Tumblr does the trick. It is quick and easy, but runs the risk of being social network-y, which can appear juvenile and mediocre. Blogger (Blogspot) is outdated in appearance, and customization options are few, but some blogs make it work.
2. Get a good name
Get a good name for your blog, and stick with it. You're not Apple, but branding is important no matter how big or small the project. Try to stay away from these: Sarah's Super Duper Music Blog, i lyke muzik, Shovel, etc. Memorable names are distinct, brief, and appropriate. (Do not in any circumstance name your Canadian music blog Candmu… been there, done that. It was a dark time.)
3. Avoid gushing
When you start writing (especially when it comes to album reviews), avoid gushing. It's easy to get carried away with complimentary words. Great reviews will capture the sound of a record with just their words, like this one, leaving you with the impression that you've already listened to the album. Looking at the review a few hours later can be helpful in seeing if you're over-praising.
4. Proofread!
This rule applies to anyone who writes anything ever. Seriously. It doesn't take all that long and will save you a few face-palms that usually arrive sometime after you prematurely press the publish button.
5. Make friends
Do not be afraid to reach out. Lucky you, you can hide behind a computer screen and use your big vocabulary to make people believe you can't still eat off the kid's menu. Reach out – send emails to your favourite record labels and blogs, tell them you're interested in what they're doing. Having connections is key to running a music blog.
6. Decide how to present yourself
This means you have to decide whether you're going to let people know how old you are. It's never good to lie about it, but people may not take you as seriously if they know your age. Some good adjectives to use instead of your age are: inexperienced, new, humble, spring chicken, wet behind the ears, etc.
7. Don't tell anyone
Don't tell anyone about your blog. Your parents will tell their friends and you'll never be allowed to cuss while ranting and raving about how disappointing the Polaris Prize Shortlist is. Your friends will probably be relatively unimpressed and will not even know what the Polaris Prize is.
8. Tell EVERYONE
Tell EVERYONE about your blog. Having more readers and people who want to know about what you're doing will feel great. Get the word out on social media, Twitter being especially handy. It allows you not only to connect with people in the industry, but also to share things when your time is limited.
9. Have patience
Yes, we are aware that you can't attend 19+ shows. When you get media invites to cool gigs in cities far away from your small Northern Ontario town, hang your acne-ridden head in sadness and wait it out.
10. Write. Write a lot.
Consistency is imperative. Getting discouraged is almost a guarantee, because gratification is not always instant. Nothing remedies it like getting a thank you email from that band whose debut record you decided to review or getting a promo download to that album you were going to buy.
11. Find your niche.
This advice may be overused, but establishing a unique voice is very important and creates a deeper connection with your readers. It is what makes people come back – it's what brought you here.
12. Do not make your hits more important than your content.
Do not, in any circumstance, make your hits more important than your content. Integrity, child! If you find yourself turning into modern day Rolling Stone, you may want to re-evaluate and remember why you're doing this in the first place.
Mistakes will be made. Tears may or may not be shed in hours that may or may not be late. But the rewards are well worth it and with these tips and some old fashioned elbow-grease, you are on your way to becoming a valuable part of a welcoming community that shares your values.
(Traduit par Hugo Hyart)
Shawna Naklicki est une jeune scarabée qui a appris (à peu près) tout ce qu'elle sait sur la tenue de blogue à travers des erreurs. Elle écrit avec zèle sur Sound Vat depuis ses 15 ans. Son plus grand moment de gloire a été de finalement recevoir des cartes de visites.
Vous êtes jeune. Vous vivez dans une ville de retraités déprimante à la gloire passée. Vous avez découvert CBC radio et vos nuits se ponctuent de programmes statiques doux et internationaux. En même temps que cette découverte éclot un tout nouveau monde de musique – de musique canadienne – dont vous n'aviez jamais entendu parlé auparavant. Vous voulez en parler. Vous voulez que tout le monde soit au courant. Vous voulez en faire partie. Dans un monde interconnecté infini d'opinions, de visions et de sons, vous décidez que vous avez votre mot à dire.
Vous commencez un blog :
1. Renseignez vous sur
Renseignez vous sur les différentes plateformes de blogue avant d'en choisir une. Essayez d'avoir une idée de ce que vous voulez en faire, regardez ce que les blogues que vous lisez utilisent et décidez que Weebly n'est pas une bonne plateforme de blogue. En fait ce n'est même pas une plateforme de blogue. Peut-être que je suis biaisé, mais WordPress est le meilleur endroit pour commencer, c'est à la fois très personnalisable tout en restant facile à manier et fonctionne très bien pour les blogues à base de texte.
Pour les blogues d'images et de vidéos, Tumblr fait l'affaire. C'est rapide et facile, mais ça prend le risque d'être réseau socialisant, ce qui peut apparaître juvénile et médiocre. Blogger (Blogspot) est dépassé niveau apparence, et les options de personalisations sont peu nombreuses, mais certains blogues s'en sortent bien.
2. Trouvez un bon nom pour votre blogue
Trouvez un bon nom pour votre blogue, et tenez-y vous. Vous n'êtes pas Apple, mais l'effet de marque est important quelque soit la taille du projet. Essayez de vous tenir à l'écart de ceux-ci : Le Blogue de Musique Super Génial de Sarah, i lyke muzik, Shovel, etc. Les noms mémorables sont distincts, bref et appropriés. (N'appelez en aucun cas votre blogue sur la musique canadienne Candmu …. je suis passé par là. C'était une sombre époque.)
3. Quand vous commencez à écrire évitez les gros épanchements.
Quand vous commencez à écrire, (surtout quand vous en venez aux critiques d'albums), évitez les gros épanchements. Il est facile de se laisser emporter en compliments. Les meilleurs critiques capturent le son d'un enregistrement avec leurs simples mots, comme celle-ci, et vous laisse avec l'impression d'avoir déjà écouté cet album. Relire la critique quelques heures plus tard peut aider à voir si vous en faîtes trop.
4. Relisez-vous!
Relisez-vous! Cette règle s'applique à toute personne qui écrit quoique ce soit, mais sérieusement. Ça ne prend pas tant de temps et ça vous évitera quelques mains au front qui se produisent habituellement après avoir poussé le bouton de publication prématurément.
5. Faîtes-vous des amis
Faîtes-vous des amis. N'ayez pas peur d'entrer en contact. Vous avez de la chance, vous pouvez vous cacher derrière l'écran de votre ordinateur et utiliser votre grand vocabulaire pour faire croire aux gens que vous ne pouvez pas encore manger plus qu'un menu enfant. Entrez en contact – envoyez des mails à vos étiquettes et blogues préférés, dîtes leur que ce qu'ils font vous intéresse. Avoir des connections est la clé dans la tenue d'un blogue.
6. Décidez comment vous vous présentez
Décidez comment vous vous présentez. Cela veut dire que vous devez décider si vous allez laisser les gens savoir quel âge vous avez. Ce n'est jamais bon de mentir sur son âge, mais certains ne vous prendront jamais sérieusement si ils le connaissent. Quelques bons adjectifs que vous pouvez utiliser pour éviter de donner votre âge : inexpérimenté, nouveau, poussin, jeunot-e, etc.
7. N'en parlez à personne
N'en parlez à personne. Vos parents en parleront à leurs amis et vous ne pourrez plus dire de gros mots lorsque vous pesterez et râlerez sur la décevante liste de nominés du Polaris Prize. Vos amis seront probablement relativement peu impressionnés et ne sauront peut-être même pas ce qu'est le Polaris Prize.
8. Dîtes le à TOUT LE MONDE
Dîtes le à TOUT LE MONDE. Avoir plus de lecteurs et de gens qui veulent en savoir plus sur ce que vous faîtes fera plaisir. Répandez la nouvelle sur les média sociaux, Twitter est très pratique pour cela. Cela vous permet de connecter avec des gens de l'industrie, mais aussi de partager des choses quand votre temps est compté.
9. Ayez de la patience
Ayez de la patience. Oui, soyez conscient que vous ne pouvez pas aller aux concerts + de 19 ans. Quand vous recevez une invitation pour des gigs sympas dans des villes loin de votre petite ville de l'Ontario du Nord, contenez en tristesse votre tête couverte d'acné et attendez que ça passe.
10. Ecrivez. Ecrivez beaucoup
Ecrivez. Ecrivez beaucoup. Être constant-e est impératif. Être découragé-e est quasiment une garantie, car la gratification n'est pas toujours immédiate. Rien n'y remède aussi bien que de recevoir un mail de remerciement de ce groupe dont vous aviez décidé de chroniquer le premier album ou de recevoir un téléchargement promotionnel pour cet album que vous alliez acheter.
11. Trouver votre niche
Trouver votre niche. Ce conseil est peut-être trop rabaché, mais établir une voix unique est très important et crée une connexion plus forte avec vos lecteurs. C'est ce qui fait que les gens vont vouloir revenir – c'est ce qui vous y a amené.
12. Ne rendez, sous aucunes circonstances, votre nombre de vues plus important que votre contenu
Ne rendez, sous aucunes circonstances, votre nombre de vues plus important que votre contenu. De l'intégrité mon enfant ! Si vous vous retrouvez à devenir un Rolling Stone des temps modernes, vous allez peut-être vouloir ré-évaluer ce que vous faîtes et vous souvenir du pourquoi vous le faisiez au début.
Des erreurs seront commises. Des larmes seront ou ne seront pas versées à des heures qui seront ou ne seront pas tardives. Mais les récompenses le valent bien et avec ces indications et de la bonne vieille huile de coude, vous êtes sur le chemin pour devenir une partie intégrante de la communauté accueillante qui partage vos valeurs.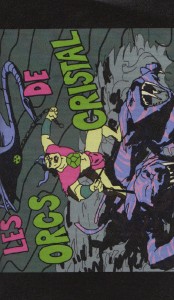 Les Orcs de Cristal
L'Élu des 7 Clans
Montréal, QC
From the final battle of Hugo Hyart:
(Translated by Hugo Hyart)
Mhawhawhawhawhaw! Like a space-opera going through your brain. Like the legendary axe of love dissolving into eternity for an epic odyssey. Whether you're a celestial dark elf wandering mage, a dwarf warrior tamer of electric dragon blades or a pyrobarbarian halfling of the snowy tropical mountains, you weren't prepared for this encounter with les Orcs de Cristal.
A sole hit from them causes you +345 brutal chill damage. In two turns you will likely be hallucinating, floating in orbit around coloured nebulae, relaxed and gliding nicely into a state in which you feel better and better. What do you choose?
a) Continue the fight with meditation
b) Put on your acid-esque light elf helmet of power
c) Use the conjuration orb of neurofunk
Whatever your choice is, you can't pass the test. Grogmar the Wanderer, Gnarg the Illusionist and their fellow companions are too high in level. All you can do is enter the groove and let the waves of spatial assault submerge and carry you. When you awake, you're left wondering what part of the galaxy you've ended up in. Meanwhile, the conquest goes on.
Du futur combat final de Hugo Hyart:
Mhahahahaha ! Comme un opéra spatial qui traverse le cerveau. Comme la légendaire hache d'amour se dissolvant dans l'éternité pour un moment d'odyssée épique. Que vous soyez un mage céleste elfe noir vagabond, une guerrière naine dompteuse de lames dragons électriques ou un halfelin pyrobarbare des montagnes tropicales enneigées, vous n'étiez pas préparé à cette rencontre avec les Orcs de Cristal.
Un seul de leur coup vous inflige brutalement + 345 en chill. Dans deux tours vous serez probablement halluciné, en orbite autour de nébuleuses colorées, détendu, glissant tranquillement vers un état où vous vous sentez de plus en plus bien. Que décidez-vous ?
a) Continuez le combat par la méditation
b) Vous vêtir de votre casque acidesque de puissance elfe de lumière
c) Utiliser l'orbe de conjuration de neurofunk
Quel que soit votre choix, tu ne peux pas test, Grogmar l'Errant, Gnarg l'Illusioniste et leurs compagnons sont d'un niveau trop élevé. Vous ne pouvez plus qu'entrer dans le groove et vous laissez submerger et porter par ces vagues d'assauts spatiaux. À votre réveil, il ne vous reste plus qu'à essayer de comprendre dans quel coin de la galaxie vous avez atterri. Pendant ce temps-là, la conquête continue.
Les Orcs de Cristal – L'Épice de Bäs' Zruck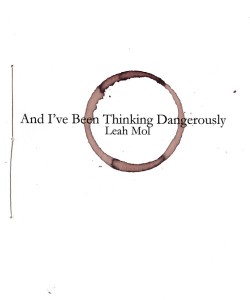 And I've Been Thinking Dangerously
Written by Leah Mol
Ottawa, ON
From the irreconcilable wrinkles of Joshua Robinson:
Housed in the 15 pages of And I've Been Thinking Dangerously by Leah Mol are the 'Certainties', 'Apprehensions', and 'Successions' of aging; personal accounts of the psychological struggles often associated with battling the realities of our maturation. Our self-awareness, drastically influenced by our living in a social context, is framed by Mol as being the culmination of our struggles to reconcile the irreconcilable wrinkles that crack our skin and the earth-shattering trembles of the uncertainties that masquerade as a truer sense of our self-concept.
How do we maintain our sense of place and significance in the paradoxical climate of life's many struggles? Love and loneliness; irony pirouetting as grand truth; beautiful memories giving way to the anxieties spurned by hindsight… Perhaps this search for answers, for the spirit of the actualizing and affirming self, holds the solace to Mol's poignant foray into the subjective experiencing of the human condition, of being called to answer life's grand challenges while simultaneously yearning to search out and rekindle the majesty of our youth. Mol's challenge to us is to embrace this fluid self, to harmonize our inner and outer worlds, to occupy that middle ground that constitutes life in all of its spider web trappings and bright colours.
Des rides irréconciliables de Joshua Robinson:
(Traduit par les pièges en toiles d'araignées de Hugo Hyart)
Au fil des 15 pages de And I've Been Thinking Dangerously de Leah Mol se succèdent «Certitudes », « Appréhensions » et « Successions » à propos du vieillissement ainsi qu'une série de comptes-rendus personnels sur les combats psychologiques souvent associés à notre lutte contre notre propre maturation. Notre conscience de soi, en grande partie influencée par notre contexte social, est définie par Mol comme étant le point culminant de nos luttes visant à réconcilier les irréconciliables rides qui creusent notre peau et les stupéfiants tremblements d'incertitudes qui passent pour une image de soi plus vraie.
Comment maintenir notre besoin de prendre place et de faire sens dans le climat paradoxal des nombreux combats de la vie? L'amour et la solitude; l'ironie qui par des pirouettes se fait passer pour la vérité vraie; de beaux souvenirs qui cèdent place avec le recul à l'anxiété… Peut-être cette quête de réponses, de l'esprit s'affirmant et se réinventant, tient lieu de soulagement à la poignante excursion de Mol dans l'expérience subjective de la condition humaine, d'être appelé à répondre aux grandes épreuves de la vie, tout en se languissant de rechercher et de retrouver la majesté de notre jeunesse. Le défi que nous lance Mol est d'embrasser ce soi si fluide, d'harmoniser nos mondes intérieurs et extérieurs, d'occuper l'espace intermédiaire qui constitue la vie dans tous ses pièges en toiles d'araignée et ses couleurs éclatantes.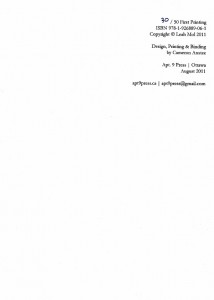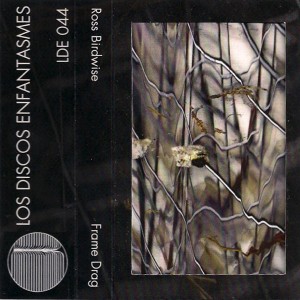 Ross Birdwise
Frame Drag
Vancouver, BC
From the harmonious chaos of Hugo Hyart:
This cassette has everything you need: explorative instrumentation, blips and beats, and chants that dance around your neurones, conjured onto a veil where irregular patterns draw themselves. It sounds free-form, yet doesn't feel like the disconnected intellectual experience that music can be sometimes. There are many states and sounds to fly through, and genres are meaningless here, as this is pure, chaotically harmonious creation. Ross Birdwise has many thoughts on art and you can read an accurate description of his craft on the dedicated Los Discos site. I haven't gone through Deleuze but I know there's a Friedrich Wilhelm saying about art being the only thing that makes sense in a world that doesn't make any a priori. Malleable and without borders, it lets your mind sprawl in any direction, exploring any of the different elements while coming together as a whole that teems with life. All of these paths can be followed as the rhythms and speed continue to change. You won't remember if you're confined inside a small underground concrete corridor, or floating in infinity.
Traduit ce jour-là par Hugo Hyart:
(Du chaos harmonieux de Hugo Hyart)
Cette cassette a tout ce dont vous avez besoin : une orchestration exploratoire, des blips et des beats, et des chants qui dansent autour de vos neurones, invoqués sur un voile où des trames irrégulières se dessinent. La structure semble libre, pourtant il ne s'agit pas de l'une de ces expériences intellectuelles déconnectées qu'offre parfois la musique. Il y a beaucoup d'états et de sons à traverser en volant, et les genres ne veulent rien dire ici, car c'est de la pure création harmonieuse et chaotique. Ross Birdwise ne manque pas d'idées sur l'art; vous pouvez d'ailleurs trouver une description détaillée de sa pratique sur le site de Los Discos. Je ne connais pas très bien Deleuze, mais je sais que Friedrich Wilhelm dit quelque part que l'art est la seule chose qui a du sens dans un monde qui n'en a pas a priori. Malléable et sans frontières, cet enregistrement laisse votre esprit s'étirer dans toutes les directions, explorant chaque élément tout en se recomposant en un ensemble frétillant de vie. Tous ces chemins peuvent être suivis tandis que les rythmes et les tempos ne cessent de changer. Vous ne vous rappellerez pas si vous êtes confinés dans un petit couloir de béton souterrain ou si vous flottez dans l'infini.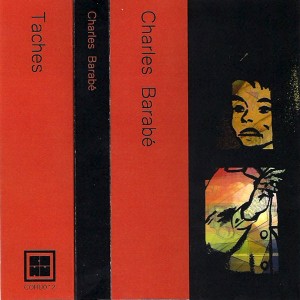 Charles Barabé
Taches
(La Cohu)
Victoriaville, QC
From the digressions and paintbrushes of Hugo Hyart:
(Translated by Hugo Hyart)
Charles Barabé filled 2013 with relentless discoveries and mind trips through his La Cohu imprint, including this standout solo release. High frequencies conjure an endless fall that makes you think you're moving forward, as deserted souls of all shapes welcome you to an Elysian field, going round this multi-coloured star at the speed of a tranquil rollercoaster wagon. Sometimes you meet hikers rambling on mountains with no top or base. On the eardrum canvas, the "taches" made by his aural paintbrushes shape a flow to help you find meaning or just contemplate in ataraxia. Much like everything in existence, huh? But beware, for the traps of generalization are numerous. Your mind is in space, yet your ears still hear bits from where you're sitting. Faraway places in our cranial box are right here. Look! This tape is yet another pair of glasses, showing us once again how the experimental music that seems to resonate so much in Quebec can be bewitchingly evocative. This one is sadly sold out, but we should be hearing more from Barabé in 2014. Dope!
Des digressions et pinceaux de Hugo Hyart:
Charles Barabé ne s'est pas épargné pour truffer 2013 de découvertes et de voyages de l'esprit à travers sa marque La Cohu, dont cette remarquable sortie solo. De hautes fréquences te portent dans une chute sans fin qui te fait penser que tu vas en avançant, tandis que des âmes désertées de toutes formes t'accueillent dans un Champ Elyséen faisant le tour de cette étoile multicolore à la vitesse d'un wagon de montagnes russes calme. Parfois tu rencontres des randonneurs se promenant sur des montagnes sans sommet ni base. Sur le canevas du tympan, les « tâches » laissées par des pinceaux auriculaires forment un courant qui t'aide à trouver un sens ou que tu peux contempler en ataraxie. Un peu comme tout dans l'existence, non? Mais prends garde, car les pièges de la généralisation sont nombreux. Ta tête est dans l'espace, mais tes oreilles entendent encore des bribes de là où tu es assis. Les endroits reculés dans notre boîte crânienne sont juste là. Regarde! Ce tape est encore une autre paire de lunettes, nous montrant une fois de plus comment la musique expérimentale qui semble tant résonner au Québec peut être aussi évocatrice et ensorcelante. Celui-là est malheureusement épuisé, mais on devrait entendre à nouveau parler de Barabé en 2014. Cool !
Charles Barabé – Taches A (extrait)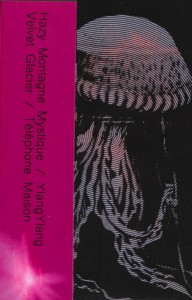 Various Artists
Perdu dans l'abysse
(La Cohu)
Montréal, QC
From the liquid mind of Hugo Hyart:
(Translated by the dip of Hugo Hyart)
What happens when two of the most productive entities in Canada team up? They go down to the abyss on the edge of the known world. Taking cues from the James Cameron film with aliens coming from beneath for a change, they make a detour from their trail of galactical altitude. The companions of Jeunesse Cosmique stop by La Cohu for a submarine ramble, trading their spacesuits for scubas. Past a certain depth, beyond conventional human conceptions and away from any stellar ray, this is a space odyssey the other way round into Neptune. Resting in deep ambience, altered heaviness, forgotten gravities. Hazy Montagne Mystique dip our stars' dust in the water to depths where the sun can't reach. YlangYlang makes us dance in analgesy until there's no up or down anymore. Velvet Glacier distort us our minds with enunciations and killer vibes. Téléphone Maison touches the bottom to take its pulse, as we briefly see what it is to be the other. Makes me want to see the movie.
De l'esprit liquide de Hugo Hyart:
Que se passe-t-il quand deux des entités les plus productives du Canada font équipe ? Ils descendent dans l'abysse aux frontières du monde connu. Prenant son inspiration du film de James Cameron avec les aliens venant des profondeurs pour changer, ils font un détour de leur chemin d'altitude galactique. Les compères de Jeunesse Cosmique passent chez La Cohu pour un petit tour en sous-marin et troquent leurs combinaisons spatiales pour des scaphandres. Passé une certaine profondeur, au-delà des conceptions humaines convenues , loin de tout rayon stellaire, une odyssée de l'espace dans l'autre sens direction Neptune. Ambiances reposantes et profondes, pesanteur altérée, gravité oubliée. Hazy Montagne Mystique propage notre poussière d'étoiles sous l'eau jusqu'aux profondeurs où le soleil n'éclaire plus. YlangYlang nous fait valser en analgésie et nous fais oublier haut et bas. Velvet Glacier va ensuite distordre nos esprits en énonciations et en vibrations qui tuent. Téléphone Maison touche le plancher abyssal pour prendre son pouls, tandis qu'on entrevoie le fait de devenir l'autre. Ça donne envie de voir le film.
Velvet Glacier – L'unique (Remix pour Marie Davidson)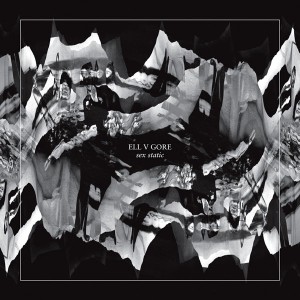 Ell V Gore
Sex Static
Calgary, AB
From the death strings of Hugo Hyart:
Ell V Gore is cold, grey and agitated. The debut transmissions of Elliot Jones and co. are crafted with care, precision and attention that matches intention. No fancy colours, no useless waves, only pure efficiency. In these times of reconquest of the industrial wastelands, their songs evoke a darkness predating the year punk broke. The Sex Static platter is delivered in style by Bad Actors who have recently emerged with another beautiful banger. Total grip!
Hugo Hyart:
(Traduit par Hugo Hyart)
Ell V Gore est froid, gris et agité. Les premières transmissions d'Elliot Jones et sa clique sont manufacturées avec soin, précision et attention intentionnée. Pas de couleur superflue, pas de vagues inutiles, simplement de l'efficacité. En ces temps de reconquêtes des friches industrielles, leurs morceaux évoquent une noirceur précédant l'année où le punk a explosé. L'assiette Sex Static est servie avec style par Bad Actors qui a récemment émergé avec une autre belle bestiole. À empoigner franchement !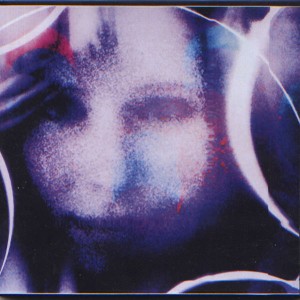 Nouveau Zodiaque
Nouveau Zodiaque EP
Montréal , QC
From the medina full of flowers of Hugo Hyart:
(Translated by the half-common, half-occult co-existence of Hugo Hyart)
Subterranean behemoth Hobo Cult Records presents four new pieces by Xarah Dion of Les Momies des Palerme in her Nouveau Zodiaque alias, each containing an entire universe. These songs arise from a half-common, half-occult co-existence of synthesisers, rhythm machines, Arabic, Albanian and Turkish instruments, plus Dion's diva-esque chants. "Au Parc Jarry" could be a new visit to "À la claire fontaine", while "Combustible" conjures mist darkening into big clouds full of rain. A meeting of modern, ancient and timeless.
De la médina fleurie d'Hugo Hyart:
Le béhémoth souterrain Hobo Cult Records présente quatre nouvelles pièces par Xarah Dion des Momies de Palerme, sous le nom de Nouveau Zodiaque, chacune porteuses d'univers différents. Ces morceaux donnent lieu à des coexistences mi-courantes-mi-occultes entre synthétiseurs, boîtes à rythme et instruments arabes, albanais et turcs, sur lesquelles viennent s'enfiler pareils à des draps flottants, les chants lyriques et divaesques de Dion. « Au Parc Jarry » pourrait être une nouvelle viste « À la claire fontaine », tandis que « Combustible » invoque une brume qui s'assombrit en de gros nuages de pluie. Une rencontre entre le moderne, l'ancien et l'intemporel.
Nouveau Zodiaque – Au Parc Jarry
---