Tag: halifax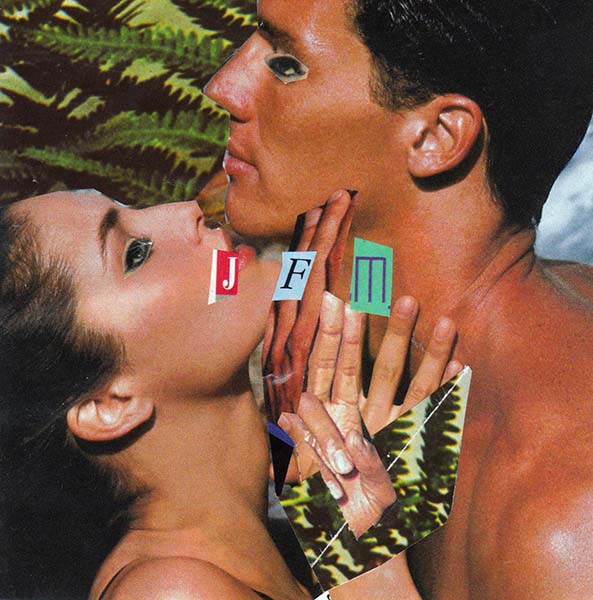 From the cloaked time of Jesse Locke:
On his second release of 2014, Maritime wavejumper Jesse Frank Matthews stretches bugged-out beatscapes into new shapes of fractured FX expressionism. From the hop 'n' bounce of "101 Dimensions" to the warbling dreams of "Flesh It Out" to the flickering flutes and ragga rhythms of "Fall Asleep With Candles Lit", Moult serves up a JFM buffet. At its core, "Eeenuff" delivers a tribute to an early inspiration with sorrowful strings bumped up to dance far beyond curfew.
Du temps voilé de Jesse Locke:
(Traduit par Jessica Grenier)
Sur son deuxième album sorti en 2014, lewavejumper maritime Jesse Frank Matthews étire des paysages rythmés délirants pour en faire de nouvelles formes fracturées d'effets expressionnistes. Des bonds de « 101 Dimensions » aux rêves gazouillants de « Flesh It Out » en passant par les flutes défaillantes et les ragga-rythmes de « Fall Asleep With Candles Lit », Moult de JFM est un véritable buffet. La pièce centrale, « Eeenuff », rend hommage à une de ses premières influences avec des cordes mélancoliques de plus en plus intenses, prêtes à danser bien plus tard que le couvre-feu.
From the zine filled bedroom of Erin War:
Zine introductions usually start out sounding something like this: "I'm sorry for getting this out so late" or "this zine too so long to finally get together." But not the one for Humor -vs- Hell. Aaron dives right in but not without warning. Writing that this was their plan the whole time, Aaron presents us with a drunk introduction that is not as incoherent and regretful as you might think.
HvsH is only thirteen pages long but it's stacked. The Greatest Giggle in History is a fable about a great cloud of gloom that threatens a population of pot smoking hippies with its negative thoughts and bad trips. Ham sandwiches are thrown into a Glowing Triangle to make it funny. Themes that seem obscure in the beginning of Aaron's pieces show themselves before the conclusion and come full circle.
The futuristic kittens, humorous ham sandwiches, and talking household appliances that populate Aaron's writing show up through a combination of a few different styles of writing and genres that are commonly found in zines, but not usually combined. Aaron keeps the reader focused and resists the temptation to wander off into convoluted imagery that no one understands but the author. It's not something you would normally find me picking up at a zine fair, but having selected it at total random, I enjoyed it. Playful, creative, and with good formating, HvsH is a great contribution to the East Coast zine scene.
De la chambre remplie de magazines d'Erin War:
(Traduit par Jessica Grenier)
Les introductions des fanzines commencent souvent par quelque chose du genre « Désolé pour le retard de ce numéro » ou « ça a finalement été très long avant de réussir à monter ce fanzine », mais ce n'est pas le cas avec Humor -vs- Hell. Aaron plonge au cœur du sujet, mais pas sans avertissement : il nous offre une introduction enivrée qui n'est pas aussi remplie de regret et d'incohérence qu'on le pourrait penser.
HvsH ne fait que 13 pages, mais elles sont pleines à craquer. The Greatest Giggle in History est un conte à propos d'un énorme nuage de morosité qui menace une population de hippies fumeurs de pot avec des pensées négatives et des bad trips. Dans Glowing Triangle, les lancers de sandwichs au jambon le rendent divertissant. Des sujets qui semblent obscurs au début des textes choisis se dévoilent avant la fin, bouclant ainsi la boucle.
Les chatons futuristes, les sandwichs au jambon humoristiques et les électroménagers parlants qui peuplent l'écriture d'Aaron parsèment une combinaison de divers genres littéraires et styles d'écriture que l'on retrouve souvent dans les fanzines, mais rarement combinés ensemble. L'auteur sait conserver l'attention du lecteur tout en résistant à l'envie de se perdre dans des images alambiquées qu'il serait le seul à comprendre. C'est un magazine que je n'aurais pas spontanément choisi dans un salon en temps normal, mais je l'ai choisi au hasard, et j'ai bien aimé. Joyeux, créatif et avec un bon format, HvsH est une belle contribution aux fanzines de la côte est.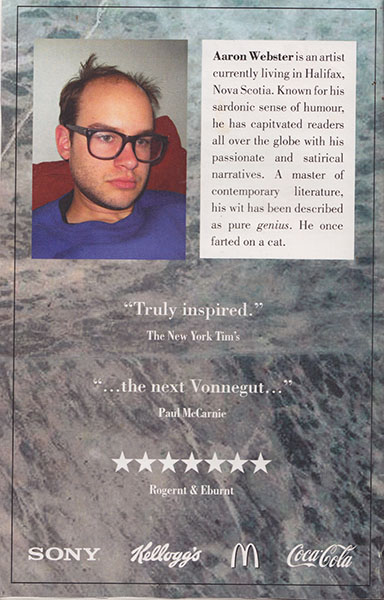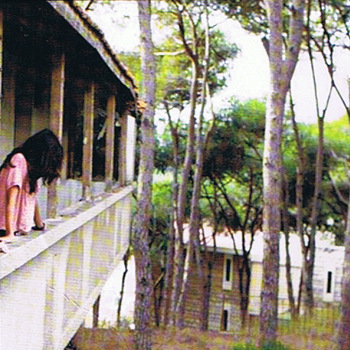 Ostrea Lake
Dear Outside The Woods EP
(Self Released)
Halifax, NS
From the wordless feet-stamping of Benjamin Anderson:
Frontman Elias Abi Daoud affectionately uncurls fingers of smoke into the inky night, drifting off into dreams of bonfires and walking mandolins. Partly recorded in Agricola Street's illustrious Open Mic House, partly recorded deep in the woods, Ostrea Lake's second EP is a despondent labourer, wordlessly stamping its feet in the thin mist of dawn on the Halifax Harbour. With a new EP due out in the spring on All We've Got Records, this is a group to keep a heavy-lidded eye on.
Des Foulées Sans Mots de Benjamin Anderson:
(Des plumes imperméables de Flora Hammond)
Le chanteur Elias Abi Daoud délie délicatement des doigts de fumée dans la nuit noir encre et s'égare au milieu de rêveries de feux de joie et mandolines. Enregistré dans la rue Agricola à l'illustre Open Mic House, mais aussi aux confins d'une sombre forêt, le second EP d'Ostrea Lake est un ouvrier abattu qui, à l'aube, sans mot dire, appose l'empreinte de sa démarche lourde au creux de la brume du port d'Halifax. Un nouvel EP est attendu au printemps chez All We've Got Records: gardez vos yeux entr'ouverts sur la trajectoire de ce groupe.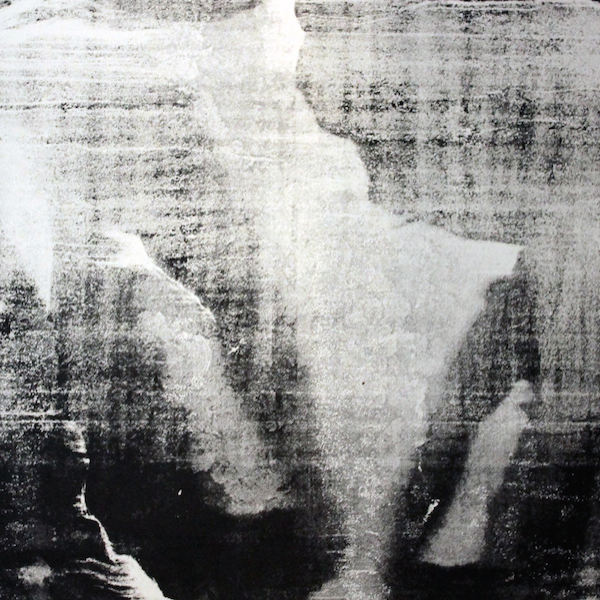 Lindsay Dobbin
Arrival
(Phinery)
Halifax, NS
From the residue of Jonathan Park:
Nothing has been so real yet so hauntingly fractured. It's hard to grasp any sort of detail aside from grainy, transparent images. A presence is felt but you cannot see faces. It's headed toward a shadowed entranceway. You have arrived at the opening and are swallowed whole by the deep within.
Des résidus de Jonathan Park:
(Traduit par L. François)
Rien n'a été aussi réel tout en étant aussi magnifiquement fracturé. Difficile de saisir de quelconques détails si ce n'est des images granuleuses transparentes. On ressent une présence mais impossible de voir les visages. On se dirige vers une porte d'entrée sombre. On arrive à l'entrée pour être aussitôt aspiré tout entier vers les profondeurs.

Lindsay Dobbin – Guided Memory / Residue (excerpt)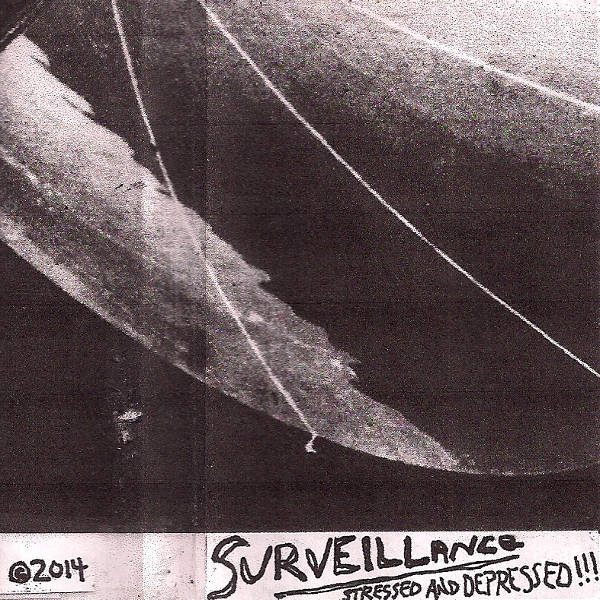 Surveillance
Stressed and Depressed
(Self Released)
Halifax, NS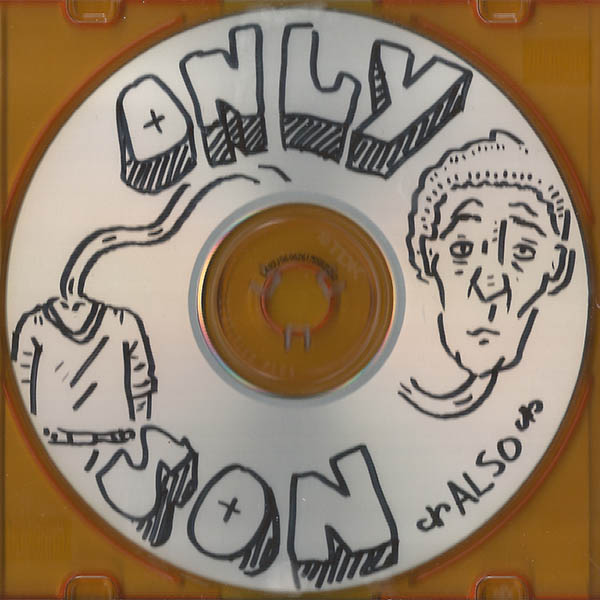 Only Son
Also
(Self Released)
Halifax, NS
From the basements of Kelly MacNeil:
Can you grab a feeling? Do they scatter from your fingertips like the elusive grasshoppers of our hazy summer childhoods? Only Son does and manipulates them, creating symphonies of pure head nodding bliss, smooth beats, and basement choruses. There is hope hidden hidden away in old boxes next to chord organs and rat traps; unpolished gems smothered by dust. Fiddle with the ingredients. Alchemy through the heart. Throw them lovingly out the window without looking back. These one-man-band melodies drip with his joy and sadness. They belong to him but squeeze into our hearts with ease.
Du sous-sol de Kelly MacNeil:
(Traduit par Jessica Grenier)
Peut-on attraper les émotions, ou est-ce qu'elles s'échappent des doigts entreprenants comme les sauterelles furtives durant les brumes de nos étés d'enfance? Only Son y parvient, les manipulant pour créer des symphonies de rythmes doux, de purs hochements de tête béats et des refrains de sous-sol. Il y a de l'espoir caché dans les vieilles boîtes entre l'orgue électrique et les pièges à rats; gemmes brutes étouffées par la poussière. Touchez aux ingrédients l'alchimie au cœur. Lancez-les par la fenêtre, amoureusement et sans hésitation. Ces mélodies d'homme-orchestre dégoulinent de joie et de tristesse. Elles sont siennes, mais elles s'insinuent aisément dans nos cœurs.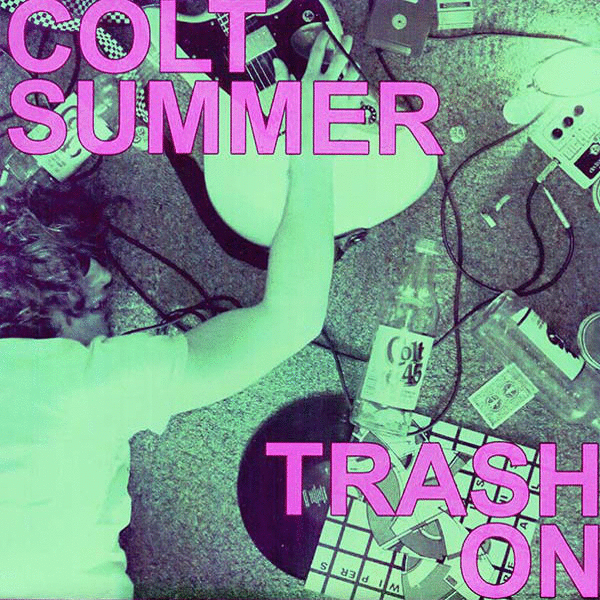 OUTTACONTROLLER // Pink Wine
Colt Summer // OUTTAWINE
(P. Trash) // Self Released
Halifax, NS // Toronto, ON,
From the drunk punk of Mark Gillis:
Halifax hosers OUTTACONTROLLER rip out a couple of sloshy slummer jams on their Colt Summer 7", an ode to the drunk punk days of adolescence. They're then joined by Toronto greasers Pink Wine for the cross-pollinating, cover-ama split release, OUTTAWINE. It's full of power-pop psalms about poor sleeping habits that'll make you pogo 'til you puke, and laments about how your once favourite band) has long since broken your heart, which is something that neither of these bands will ever do for as long as they're around.
Du punk en boisson de Mark Gillis:
(Traduit par le pogo sombre d'AnneMarie Papillon)
Les mauvais garçons d'Halifax OUTTACONTROLLER servent deux chansons style slush d'été bien tassée sur leur dernier 7 pouces, Colt Summer, une ode à ces journées d'adolescence un peu arrosée. Ils sont ensuite rejoints par les Torontois graisseux Pink Wine pour la sortie de OUTTAWINE, un split contre-pollinisé. C'est rempli de psaumes power pop à propos de mauvaises habitudes de sommeil qui te feront faire le pogo jusqu'à gerber et te lamenter que ton ancien groupe préféré t'as brisé le coeur, quelque chose qu'aucun de ses deux groupes là ne fera, de toute leur existence.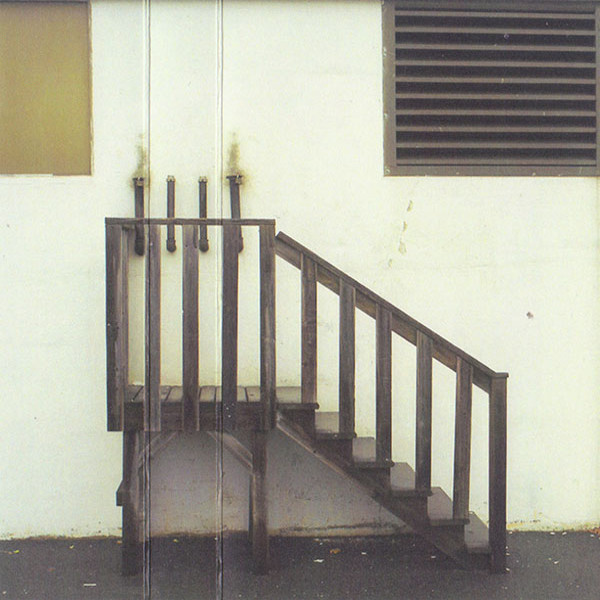 Kings Girls
Numbers
Halifax, NS
From the New Scientist style-aping of Liam Kennedy:
For the first time ever, a sonic structure has been documented. A recent collaboration between radio-astrophysicists and sonographists produced recordings of a sonic structure with a familiar physical parallel.
Using expensive tests, unchanneled emotional energy via sound waves was found to pool in specific locations, such as a jam room, and form a pocket parallel to the geological structure conventionally known as a cave. Inside, energy can dwell in reflective sullenness while thrashing out to unformed rage. This phenomenon is termed "mood caves".
The findings, numbered I-VII, are available on audio cassette.
Following this discovery, The Ministry of Natural Resources stated its importance for Canadian industry and detailed plans for resource extraction.
De la représentation New Scientist-esque de Liam Kennedy:
(Traduit par Jessica Grenier)
Pour la toute première fois, une structure acoustique a pu être documentée. Une récente collaboration entre des radio-astrophysiciens et des sonographistes a mené à l'enregistrement d'une structure acoustique au moyen d'un parallèle physique connu.
À l'aide d'onéreux examens, il a été découvert que l'énergie émotive non canalisée par les ondes sonores s'accumulait dans des endroits précis, comme des locaux de pratique, jusqu'à former des constructions semblables aux structures géologiques conventionnellement appelées « grottes ». À l'intérieur, l'énergie peut s'adonner à une réflexion solennelle doublée d'une rage informe et destructrice. Le terme « grottes caractérielles » renvoie à ce phénomène.
Les résultats, numérotés de I à VII, sont disponibles sur cassette audio.
Suite à cette découverte, le ministère des Ressources naturelles a souligné son importance pour l'industrie canadienne et a rendu public un plan d'extraction de la ressource.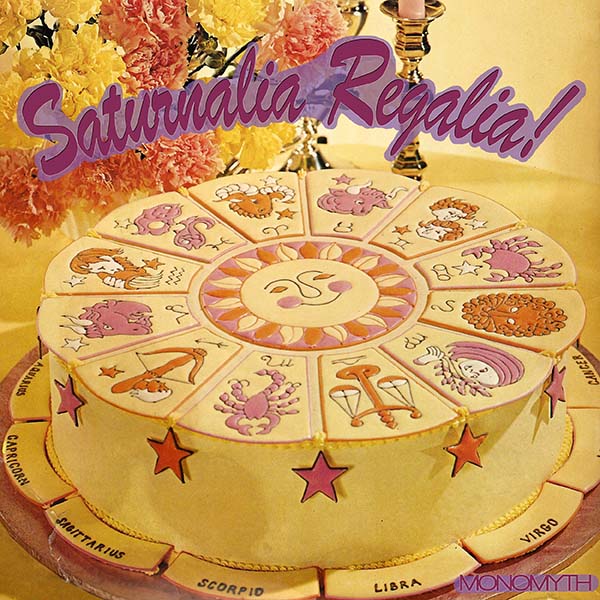 Monomyth
Saturnalia Regalia!
Halifax, NS
From the pac ambition of Stephen Guy:
Monomyth return to the varied whimsy of their earliest offerings, following a flirtation with tougher strutting and waggier frugging. The hooks dig sharply into your mind and till the ground where memories of the explosive Haligonian glory years are buried, but there are lots of other fresh and woozy nutrients. It's very difficult to project credible good vibes in these dark times, but Monomyth deliver another melodious affirmation.
De la pac ambition de Stephen Guy:
(Traduit par Jessica Grenier)
Monomyth retourne vers les fantaisies changeantes de ses premières offrandes, tout en continuant de flirter avec un strut plus dur et un frug plus frétillant. Les accroches incisives s'enfoncent dans le cerveau, à travers les nutriments couvrant le sol, frais et suintants, jusqu'aux souvenirs de la belle époque haligonienne. En ces temps sombres, il est très difficile de projeter autant de vibrations positives, mais Monomyth livre une autre affirmation mélodieuse.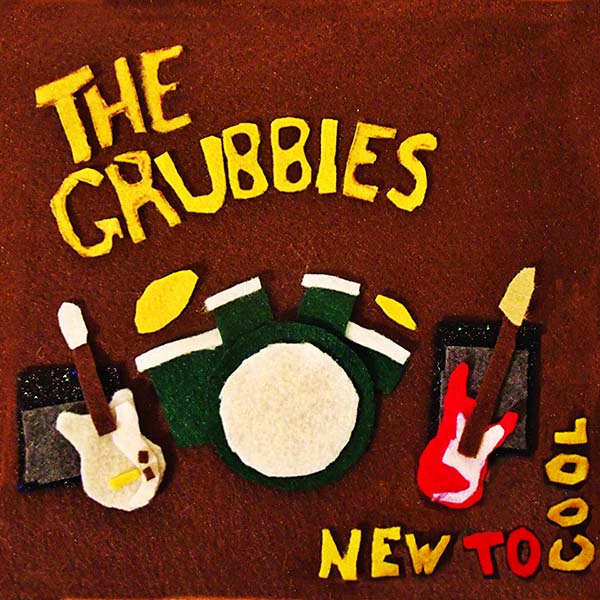 The Grubbies
New to Cool
(Self Released)
Halifax, NS
From the preferred Gus' Pub VLT of Scott Brown:
Halifax is a city lousy with great bands right now, and here we have one of the best. Featuring an east coast pop genius is certainly a good start, but this quick and cool collection shines thanks to the entire organization, as opposed to its specific pieces. This is a crew with the right riffs, smooth vocals, and streetwise lyrics that make you want to breeze across the MacDonald Bridge and start a band in Dartmouth.
Des machines de loterie du Gus Pub préféré de Scott Brown:
(Traduit par la chevelure cérulescente de Jessica Grenier)
Aujourd'hui, Halifax est une ville qui grouille de très bons groupes – et nous avons ici un des meilleurs. La présence d'un génie de la pop de la côte est est un bon commencement, mais cet album de type simple et rapide ne brille pas pour ses pistes séparées, mais pour son ensemble. C'est un groupe avec de bons riffs, des voix douces et dont l'urbanité des paroles vous donne le goût de traverser le pont Macdonald pour partir un groupe à Dartmouth.

The Grubbies – The Girl From Who Are You
---