Tag: calgary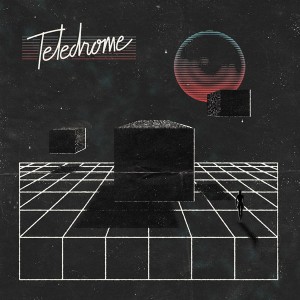 Teledrome
Teledrome
Calgary, AB
From the ultra instant of Nivedita Iyer:
This virtual galactic domain has suddenly grown hot. The cybernated neutron star is pulsing in binary code to distant nebulae and the data overload has begun, succumbing to computer-generated gravity. Critical density has been reached, and Teledrome is a digital collapsar with hyper-momentum made angular and hexagonal. The pathway to the 12th dimension is now bona fide. You will be absorbed into their stellar black hole, and the spatio-temporal fabric will distend, but time was never real anyway.
De l'ultra-instant de Nivedita Iyer:
(Traduit par le tissu spatio-temporel de Vincent Rondeau)
Le domaine galactique virtuel se réchauffe soudainement. L'étoile à neutrons cybernétisée émet une pulsation binaire en direction des nébuleuses lointaines. Les données s'accumulent en un raz-de-marée, succombant à la gravité synthétisée numériquement. Nous avons atteint une densité critique : Teledrome est un collapsar informatique rendu angulaire et hexagonal par l'hyper-mouvement. Le chemin vers la douzième dimension est dorénavant authentique. Vous serez absorbés dans le trou noir stellaire, le tissu spatio-temporel se distendra – qu'importe? Le temps n'a jamais vraiment existé.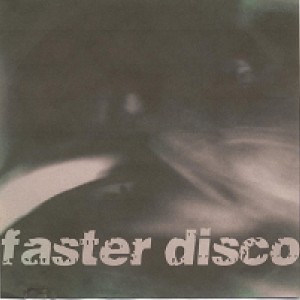 Faster Disco
Faster Disco
(Self Released)
Calgary, AB
From the funhouse mirror of Cassilou Landra:
Welcome to the world of Mark Fleischhaker. Existing somewhere between Yamatsuka Eye's work with John Zorn's Naked City, Mike Patton's freak-out scat, and the surrealist comedy skits of Sun City Girls, the spazz-beat of this duo with drummer Joe Serdarevic is just one of the weapons in the man's arsenal. A fixture in Regina and Calgary's music scenes for nearly a quarter century, Mark and his compatriots deliver abrasive catharsis and primal pleasure like acid rain during an equinox. His YouTube channel is a library, archiving every studio creation, live recording, and personal influence that has manifested in experiments and collaborations. These include solo collage noise, Residents-esque readings of beloved children's books, fiery experimental rock with Calgary lynchpins Chris Dadge (Lab Coast, Bug Incision) and Scott Munro (Viet Cong), twisted ambient soundscapes that recall the KLF at their most chill, and '90s alternative rock that, oddly enough, was featured twice in a 1997 ABC TV movie. Enter the funhouse.
De par le miroir du palais du rire de Cassilou Landra:
(Traduit de l'autre côté du miroir par Catherine Gaucher)
Bienvenue dans l'univers de Mark Fleischhaker. Existant quelque part entre le travail de Yamatsuka Eye pour le groupe Naked City de John Zorn, le déboussolant scat de Mike Patton et les sketches comiques surréalistes de Sun City Girls, la cadence spasmodique composée en duo avec le batteur Joe Serdarevic n'est qu'une des multiples armes de l'arsenal de cet homme. Un incontournable des scènes musicales de Regina et de Calgary depuis près d'un quart de siècle, Mark et ses compatriotes produisent ensemble une catharsis abrasive et un plaisir primaire, telle une pluie acide tombant durant un équinoxe. Sa page YouTube est une bibliothèque archivant chaque création en studio, chaque enregistrement en direct ainsi que ses influences personnelles se manifestant dans ses explorations et collaborations. Ceux-ci incluent de bruyants collages en solo, des lectures Residents-esques de livres pour enfants, du rock expérimental fougueux avec les piliers musicaux calgariens Chris Dadge (Lab Coast, Bug Incision) et Scott Munro (Viet Cong), de paysages sonores ambiants tordus qui rappellent KLF à leur heure plus posée et du rock alternatif des années 90 qui, curieusement, a figuré deux fois dans un film d'ABC TV de 1997. Veuillez entrer dans le palais du rire.

Faster Disco – 56 Songs in in 17 Minutes (Excerpt 1)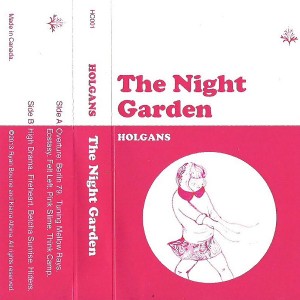 Holgans
The Night Garden
(Self Released)
Calgary, AB
From the polygonal flora of Adam Bradley:
Frogs chirrup in a bog of midnight synth muck. Pixel-men glitch and flit through polygonal flora, navy, mustard, scarlet. Post-organic romance tickles the tympanic membrane of a ruined universe with lilting songs of chromatic chaos. Cross-legged star-travelers pluck banjos of string theory lore, reading from notation inscribed upon the mind of a slumbering data-beast. The Internet implanted begins a slow drag outward to meet a core of light, perfect, immaculate. Oceans unimagined collapse and undulate in eternal trigonometry. A window opens to the last bedroom, an ear hears a hymn, a tear squeezes free from steel. Glory erupts in a light speed rainbow helix flare and crashes into the closing credits of the film of existence. All this enclosed in a tome kept static at the centre of a black hole.
De la flore polygonale d'Adam Bradley:
(Traduit par les océans inimaginés d'Aliké Harel)
Des grenouilles coassent dans la vase analogique d'un marécage nocturne. Des hommes-pixels avancent par pulsion et oscillent dans la flore polygonale, marine, ambre et écarlate. La romance post-organique titille la membrane du tympan, éveillant un univers en ruine bercé par la mélodie chromatique du chaos. Des voyageurs célestes, en position du lotus, jouent l'immémoriale théorie des cordes au banjo, en lisant une partition gravée dans l'esprit d'une bête de données sommeillante. L'Internet implanté déclenche la longue traversée vers le monde pour y rencontrer un noyau lumineux, parfait, immaculé. Des océans encore inimaginés s'effondrent et ondulent dans l'éternelle trigonométrie. Une fenêtre s'ouvre sur la dernière chambre, l'oreille entend un hymne et une larme s'extirpe de l'acier. À la vitesse de la lumière, la gloire jaillit sous forme d'un arc-en-ciel hélicoïde et s'écrase dans le générique du film de la vie. Le tout encapsulé dans un tome immobilisé au cœur d'un trou noir.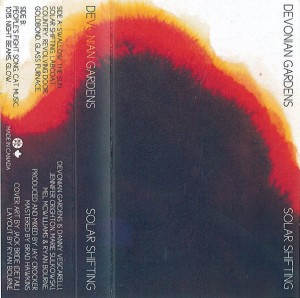 Devonian Gardens
Solar Shifting
(Self Released)
Calgary, AB
From the badland fog of Jared Majeski:
When we embrace our psychotic freedom, our world ceases to be pedestrian. Calgary's Devonian Gardens (ex-Deadhorse) are five of the sublimely experienced, and with Solar Shifting they exhibit the laid back devotion of a group that has done its own for years. The tools and accents are many, swarming the waves and sines with harp fuzz, gnarly 12-string twang, joyous reverb coil vibrations and divine five-part vocal harmonies (just to name a few). Deceivingly loose in its technicality, the pastel psychedelia preached here may very well iterate the decades of past, present and (!?) future. Devonian Gardens have found their sea legs.
Du brouillard des badlands de Jared Majeski:
(Traduit par le rythme de croisière de Virginie Langlois)
Lorsqu'on épouse notre liberté psychotique, notre monde cesse d'être prosaïque. Les cinq membres de Devonian Gardens de Calgary (ex-Deadhorse) sont sublimement expérimentés et avec Solar Shifting, ils affichent la dévotion décontractée d'un groupe qui fait cavalier seul depuis des années. Les effets y sont nombreux : l'harmonica qui envahit les ondes et les sinusoïdes, le son nasillard de la guitare à 12 cordes, les vibrations joyeuses de la reverb à ressort et les divines harmonies vocales à cinq voix (pour n'en citer que quelques-uns). Avec ses détails techniques faussement approximatifs, l'univers psychédélique aux tons pastel prôné ici pourrait fort bien être la bande son des décennies passées, du présent et du futur. Devonian Gardens a trouvé son rythme de croisière.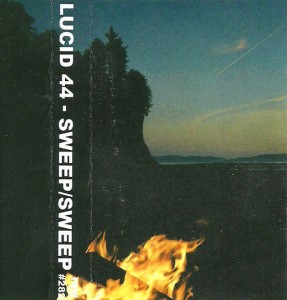 From the grease fire of Kevin Stebner:
The untrackable and unknowable Markus Overland (a.k.a. Lucid 44 a.k.a. Beerwolfe, etc.), Calgary's most singularly undersung genius, comes at us once again. This tape/CD-R of understated jams channels his family's fervour, grumbly grunge dirge and Uncle Neil's stage presence. The vision is so interior, we are lucky to hear the reverberations of his muse. He won't look at the crowd, the crowd cannot fathom his gaze.
Du feu de graisse de Kevin Stebner:
(Traduit par les visions de Julie Forget)
L'intraçable et mystérieux Markus Overland (alias Lucid 44, alias Beerwolfe, etc.), le génie calgarien le plus singulièrement méconnu, nous revient une fois de plus. Cette cassette/CD-R de jams raffinés rassemble la ferveur de ses ancêtres, un [chant funèbre de grunge râlant et la présence sur scène d'Uncle Neil. La vision est d'une telle intériorité que nous sommes chanceux d'entendre les réverbérations de sa muse. Il ne regarde pas la foule, la foule ne peut sonder son regard.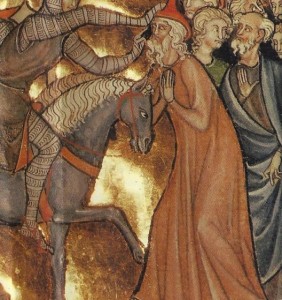 Faux Fur
Faux Fur
(Self Released)
Calgary, AB
From the not-so rough palms of Javier Fuentes:
Prairie turbines spin and sway to the odd patterns of an interstellar wind. Their movements are not uniform, each falling under the influence of a different timekeeper. The dissonant choreography confuses drivers passing through the area, with the FM radio perhaps serving as an antidote to the liberation that awaits outside. The day gets longer and inevitably forces a few travellers to stop and take a break. Looking out at the swinging blades, the rotations entrance and melt into a projection of the mind. A strong gust pushes the body off balance and it finds itself in the midst of a growing rhythm. Every change is felt now, the pace picking up in search of a new pattern for communicating with the cosmos. The sun falls below the horizon and the ensuing calm opens the eyes to a different vision. The scene here has no spinning blades in sight, just fingers running sprints across strings while a crowd sways to interlocking notes that talk in youthful excitement. Their conversation is a joy to behold.
Des palmes pas si rêches de Javier Fuentes:
(Traduit par les lames tournoyantes de Hugo Hyart)
Les éoliennes de la prairie tournent et se balancent au rythme d'un vent interstellaire étrange. Leurs mouvements ne sont pas uniformes, chacun d'entre eux étant influencé par un différent maître du temps. La chorégraphie dissonante jette la confusion sur les conducteurs traversant la zone, la radio FM servant peut-être d'antidote à la libération qui attend dehors. Le jour s'allonge et force inévitablement quelques voyageurs à s'arrêter pour souffler. Celui ou celle qui jette un oeil aux lames tournoyantes se voit plongé dans une transe où rotations se fondent en projection de l'esprit. Une puissante bourrasque fait perdre l'équilibre au corps et le voilà qui se retrouve au milieu d'un rythme en expansion. Chaque changement est ressenti maintenant, la cadence s'accélère à la recherche d'une nouvelle direction pour communiquer avec le cosmos. Le soleil se couche à l'horizon et le calme qui s'ensuit ouvre les yeux sur un paysage nouveau. Plus de lames en rotation en vue, seulement des doigts en plein sprint le long de cordes tendues tandis qu'une foule se balance au son de notes imbriquées qui parlent dans une excitation juvénile. Leur conversation est une joie à contempler.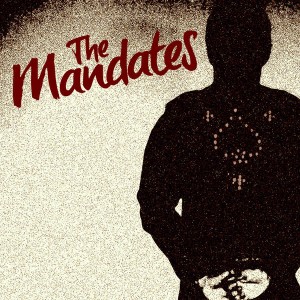 The Mandates
The Mandates
(Self Released)
Calgary, AB
From the secret cave hideaway of Matthew Lazenby:
The Mandates trade in greasy, sleazy rock 'n roll without a care in the world, yet every moment is tight and compact. Some may hear this collection of fist-pumping gems and refer to it as a throwback: three-minute tunes basking in timeless traditions of balls-out rock. And while it's true that songs like "Gotta Forget That Girl" and "Daggers Girl" get me thinking about the Dead Boys or Richard Hell and the Voidoids, the sheer pluckiness and charm of this record is pretty irresistible. "She's Walkin' Over" closes the album in style with a driving beat, trashy power chords, and infectious hooks. Simply put, the Mandates' new record is a barrage of snot-nosed guitar-laden fun.
De la cave secrète de Matthew Lazenby:
(Traduit par Catherine Gaucher)
The Mandates font dans le rock 'n' roll graisseux, mal famé, sans le moindre tracas du monde, et pourtant chaque instant qu'ils produisent est juste et concis. Percutant comme un coup de poing, certains diront de ce rassemblement de petits bijoux qu'il est une visite dans le passé : des chansons de trois minutes faites dans les traditions pures d'un rock couillu. Même s'il est vrai que des titres comme « Gotta Forget That Girl » et « Daggers Girl » me font penser aux Dead Boys ou à Richard Hell and the Voidoids, la pure bravoure et le charme de cet album sont assez irrésistibles. Dans un rythme déferlant, c'est avec style que « She's Walkin' Over » clôt cet album grâce à ses power chords trash et ses hooks contagieux. En bref, ce dernier album de The Mandates est rempli d'un plaisir chargé d'arrogance et de guitares.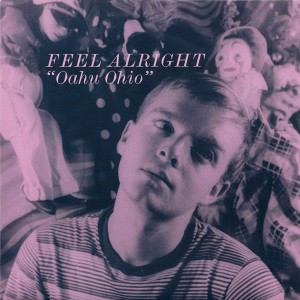 Feel Alright
Oahu Ohio
Calgary, AB
From the fevered dance of Javier Fuentes:
The thermostat may be telling you to drag out your warmest attire, but one spin of this Feel Alright 7" will start the search for your palm printed shirts and sand soaked shorts. Memories of winter goths get cast to the side under the melting vocal spells of Craig Fahner. Giddy guitars tickle you out of your static stance and into a fevered dance. Take your sled out for a spin on the snowy hill and watch as it turns into a slick surfboard. Shorter days call for an action plan to get the most of your time, so take these songs as your first step.
De la danse fiévreuse de Javier Fuentes:
(Traduit par le thermomètre de Catherine Gaucher)
Même si votre thermostat semble vous indiquer qu'il vous faut revêtir vos vêtements les plus chauds, une seule écoute de ce 7 pouces de Feel Alright déclenchera en vous la recherche pour retrouver vos chemises aux imprimés de palmiers et vos shorts couverts de sable. Sous les sorts vocaux envoûtants de Craig Fahner, les souvenirs de Winter Goths sont mis de côté. Des guitares vertigineuses vous balancent en dehors de votre statisme et vous jettent dans une danse fiévreuse. Sortez votre traîneau pour une glissade sur une colline enneigée et voilà que ce dernier se transforme soudainement en une belle planche de surf. Parce que les journées écourtées exigent un plan d'action pour tirer le meilleur parti de votre temps possible, prenez ces chansons comme une première étape.
Feel Alright – Dark Incantations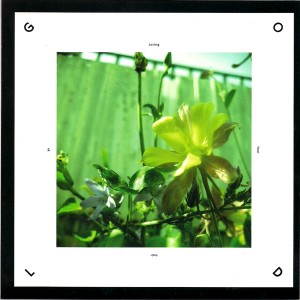 Gold
Losing Your Hair
Calgary, AB
From the gossamer yearnings of David Ferris:
When it's cold as fuck, put the top down and make a sojourn to a place which is beautiful, bittersweet and sepia-toned. The cymbals wash on forever and the almost-psychic interplay of guitars and harmonies chase each other, intertwining all plaintive and beautiful-like — all of this cast under a towering, sublime shadow.
In 2012, Kaelen Ohm and Rena Kozak, along with Chris Reimer and Matt Swann, recorded four excellent and affecting songs, and the context of the EP may be familiar to many of you.
The reason there are no proper synonyms for "bittersweet" is because these things seem obvious and natural to us until we attempt to nail them down. Breaking them up into smaller, more articulable components, we can never seem to capture it in the least, and all we are left with are gobbledygook fragments (like this very write-up). Let's just leave this for now with "Drugs" being a straight-up perfect pop song: the right people in a room at the right time.
Des aspirations étoffées de David Ferris:
(Traduit de la trajectoire douce-amère de Catherine Gaucher)
Lorsqu'il fait foutrement froid, descendez votre toit ouvrant et dirigez-vous vers un endroit magnifique, doux-amer teinté de sépia. Une ombre sublime imprègne le microcosme où des cymbales s'effacent éternellement et où une interaction quasi-psychique s'établit entre guitares et harmonies qui se pourchassent, s'entrelacent, toutes aussi plaintives et belles qu'elles soient.
En 2012, Kaelen Ohm et Rena Kozak, accompagnés de Chris Reimer et Matt Swann, enregistrent quatre excellentes et émouvantes chansons. Certains d'entre-vous êtes familiers avec le contexte du EP en question.
Aucun synonyme ne peut exprimer l'exactitude symbolique du mot «doux-amer» parce que les choses ne nous semblent évidentes et naturelles qu'avant que nous ne tentions de précisément les définir. Même en les subdivisant en composantes plus petites, plus précises, nous n'arrivons jamais à les capturer le moins du monde et au final, nous nous retrouvons avec des fragments de charabia (comme cette critique). Laissons cela de côté pour l'instant avec « Drugs », une parfaite chanson pop sans détour : être avec les bonnes personnes, au bon endroit, au bon moment.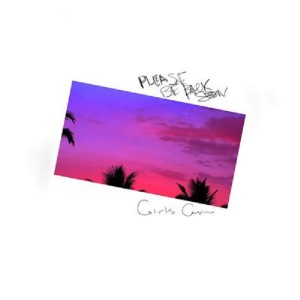 Girls Casino
Leave It To Them
(Self Released)
Calgary, AB
From the teenage dreams of Mann Durian:
In every adult there are feelings of fleeting adolescence that never quite fully diminish. These are visual feelings in nature; communal in their universality, emotional and intensely focused on the sensorium of the individual. Girls Casino is the sonic embodiment of these feelings. Under a lush mist of shimmering synths and Balearic beats, an androgynous voice chants mantras like pink Sunny-D. These songs live in a world where every friendly hello, brush of the skin or passing glance in the hallway means so much more. Where every house party or starlit Friday night presents another endless pool of possibilities to truly soak in the foolish freedom of being young.
Des rêves d'adolescent de Mann Durian:
(Traduit par l'hypnogramme de Catherine Gaucher)
Au tréfonds de chaque adulte, les sentiments fugaces de l'adolescence ne disparaissent jamais totalement. Ce sont des émotions de nature imagée : collectives de par leur universalité, émotionnelles et intensément focalisées sur le sensorium individuel. Girl Casino est l'incarnation sonique de ces sentiments. Sous une bruine luxuriante de synthés chatoyants et de Balearic house coule une voix androgyne chantant des mantras rose Sunny-D. Ces chansons vivent dans un monde où chaque salutation amicale, chaque effleurement de la peau ou chaque bref passage dans un couloir ont une plus grande symbolique encore. Où chaque fête à la maison ou chaque vendredi soir étoilé présente une mer infinie de possibilités dans laquelle nage une liberté insensée d'être jeune.
---