Tag: aaron levin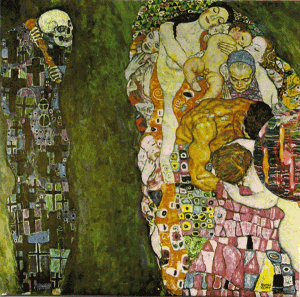 Grime Kings
First View of the New
Belleville, ON

From the dream-inducing corollaries of Aaron Levin:
Gnarly basement moves form this Belleville loner. Stalwart sonic penetrations into dream-inducing corollaries peppered with Gen X vibes for the 2.0 webfed. Inconceivable catch runs concurrent through clamourous permutations of height: rock riffery, piano balladry, proto-rappery, and experimental reppiditry. At the prodigious life-length of 17, Grime Kings unravels new layers of popular shred. Gripfest y2k12.
Audio clip: Adobe Flash Player (version 9 or above) is required to play this audio clip. Download the latest version here. You also need to have JavaScript enabled in your browser.
Audio clip: Adobe Flash Player (version 9 or above) is required to play this audio clip. Download the latest version here. You also need to have JavaScript enabled in your browser.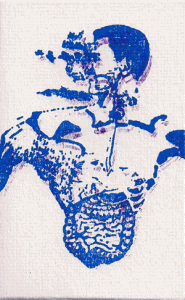 WTCHS
Wet Weapons EP
(Perdu)
Hamilton, ON

Strange sounds upon
strangewinds
emerge from a newly born Steeltown oasis. The strangled snare of gnarled guitars harken upon the nethersteps of Haligonia, but it's the hooded nihilism of WTCHS' droning vocals that yield
unlimited satisfaction
. Hope comes in a multitude of flavour. Hand-stamped package complete with 6-minute tape-only drone-out. Grip sicc widdit.
Audio clip: Adobe Flash Player (version 9 or above) is required to play this audio clip. Download the latest version here. You also need to have JavaScript enabled in your browser.
Audio clip: Adobe Flash Player (version 9 or above) is required to play this audio clip. Download the latest version here. You also need to have JavaScript enabled in your browser.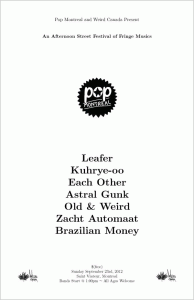 Weird Canada + Pop Montreal
Weird Pop MTL
Montreal, QC

In conjunction with Pop Montreal 2012 and the third annual Journée des bons voisins event, Weird Canada is excited to present a free outdoor show on Sunday, Sept. 23! To celebrate World Car Free Week, the street of Saint Viateur (between Jeanne Mance and Saint Urbain) will transform into a pedestrian zone closed to east-west vehicular traffic from 11 am to 7 pm.
The musical line-up curated by Weird Canada will include the following artists:
Leafer
Kuhrye-oo
Each Other
Astral Gunk
Old & Weird
Zacht Automaat
Brazilian Money
Other activities include Puces Pop taking place simultaneously within St Michael's church, Naada Yoga giving a class in the street (on a bed of sod) from 12 pm to 1:30 pm, bike repair workshops, and more all-ages fun from the YMCA du Parc. Hope to see you there!
# Event Details
– Date: Sunday September 23, 2012
– Location: Saint Viateur (263 Rue Saint Viateur), Montreal, QC
– Time: 1pm – 6pm
– Price: $(free)
– Set Times:
1:00 – Old & Weird
1:45 – Leafer
2:30 – Each Other
3:15 – Kuhrye-oo
4:00 – Zacht Automaat
4:45 – Brazilian Money
5:15 – Astral Gunk
Jay Arner
Bad Friend
(Self Released)
Vancouver, BC

Sometimes it's just the feeling that perseveres. Not the delicate soundscape nor the sparing metaphor; just a pervasive memory lingering; echoes and
ambers
from the fires of pop and catch. "Black Horse" is a rare breed of languid summer burners and
ethereal dissonance
, capturing a bleary, pitch-shifted vision into one of the most enduring songs of the season.
Bad Friend
provides a welcomed balance to "Black Horse"'s minor-key nostalgia with the title track "Bad Friend": a distorted cruise through granular addiction and classic 90s jammery. An unsurprising favorite at the HQ. Grip+++.
Audio clip: Adobe Flash Player (version 9 or above) is required to play this audio clip. Download the latest version here. You also need to have JavaScript enabled in your browser.
Audio clip: Adobe Flash Player (version 9 or above) is required to play this audio clip. Download the latest version here. You also need to have JavaScript enabled in your browser.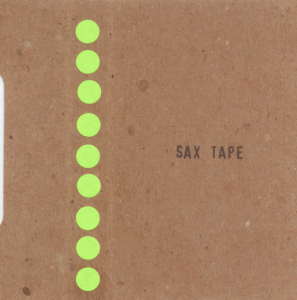 Sax Tape
Sax Tape
Guelph, ON

Iterant, cosmic waves ooze from the golden, looped saxonomy of
Bry Webb
on this fantastic excursion into the rhythmic recesses of magnetic isolation. Emerging from the
beacon
of Canadian rockery,
Sax Tape
is a deep, rhythmic meditation of avant saxophone; a stellar dance through
fantastic landscapes
and psychedelic moods. The experience is utterly rewarding in its polyphonic entirety, encouraging recursive experimentation with results beyond the gnarly. Certified grippage.
Audio clip: Adobe Flash Player (version 9 or above) is required to play this audio clip. Download the latest version here. You also need to have JavaScript enabled in your browser.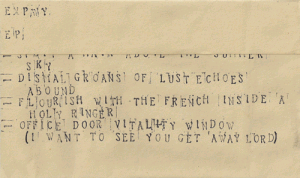 EXPWY
EP
(Self Released)
Montreal, QC

EXPWY's latest offering is a letter-size explosion of bent brazo-pop. With its genesis rooted in the hooked-out "I Love Montreal",
EP
swerves
with euphoric candor and popular relief; melancholic grooves carving synaptic routes for the lounge-laced summery snag while drum machine march ever forward. The fuzz guitars have been replaced with Brazilian nylon genius, but the impact is all
the same
: pure, insatiable pop addiction.
Audio clip: Adobe Flash Player (version 9 or above) is required to play this audio clip. Download the latest version here. You also need to have JavaScript enabled in your browser.
EXPWY – Porthole marriage dance (I love Montreal)
Audio clip: Adobe Flash Player (version 9 or above) is required to play this audio clip. Download the latest version here. You also need to have JavaScript enabled in your browser.
EXPWY – Dismal groans of lust echoes abound
Audio clip: Adobe Flash Player (version 9 or above) is required to play this audio clip. Download the latest version here. You also need to have JavaScript enabled in your browser.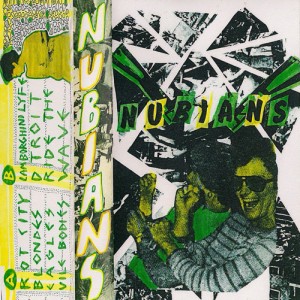 Nubians
Nubians
(Self Released)
Montreal, QC

File under: utterly blasted crust bursting with nihilistic shreddery. Tearing through every inch of magnetic magma wrapping their debut offering, Nubians embark on a crusade of
bosonic annihilation
crammed with enough attitude to
crush, kill, destroy stress
. SICC WIDDIT.
Audio clip: Adobe Flash Player (version 9 or above) is required to play this audio clip. Download the latest version here. You also need to have JavaScript enabled in your browser.
Audio clip: Adobe Flash Player (version 9 or above) is required to play this audio clip. Download the latest version here. You also need to have JavaScript enabled in your browser.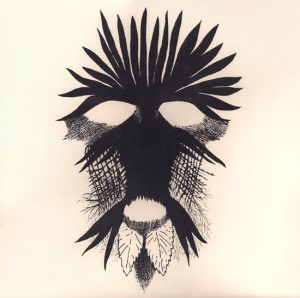 Aaron Lumley
Wilderness
(Self Released)
Montreal, QC

Spiritual reverberations emanate from this
dense offering
of solo Contrebasse by Montreal-via-Toronto's Aaron Lumley. Pushing past limitations of space and consciousness, mass churns through energetic bursts whose halo can be felt in every groove.
Wilderness
resonates with incredible candor while Lumley reaches
lonesome heights
of the highest mystic calibre. Worth every repeated listen.
Audio clip: Adobe Flash Player (version 9 or above) is required to play this audio clip. Download the latest version here. You also need to have JavaScript enabled in your browser.
Audio clip: Adobe Flash Player (version 9 or above) is required to play this audio clip. Download the latest version here. You also need to have JavaScript enabled in your browser.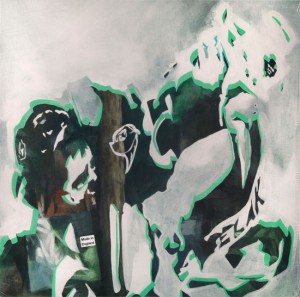 Drainolith
Fighting
Montreal, QC

Emerging as a monolithic, chrome-plated, velvet-wrapped, polyvinyl beacon to our frightening future, Drainolith is leading the vanguard of a new Canadian tradition. It's outrageous to imply the disparate, hallowed murmuring and violent
drum-dance to the netherzone
as any sort of
American primitive
, yet
Fighting
's potency is its gorgeous descent into genre nihilism; a future folk-minimalism augmented with drum machines and metal-zone abandonment, harkening the urgency of creative expression within a world of redacted meaning. Drainolith has forged a terrifying new breed of singer-songwriter. Incredible. Must grip.
Audio clip: Adobe Flash Player (version 9 or above) is required to play this audio clip. Download the latest version here. You also need to have JavaScript enabled in your browser.
Drainolith – She's IN Insurgency
Audio clip: Adobe Flash Player (version 9 or above) is required to play this audio clip. Download the latest version here. You also need to have JavaScript enabled in your browser.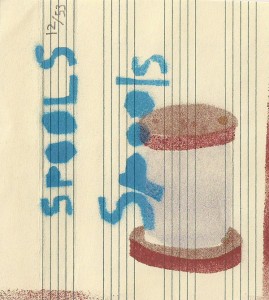 Spools
Spools
(Self Released)
Montreal, QC

Somewhere between a rave-induced, casio-blown pop ritual and the netherworld of nuanced bedroom wizardry lurks an unassuming champion of weirdo minimalism. Several
journey
's through Spools' cosmique varieté will induce a space-gaze of drum machine rhetoric, riddum annihilation, and post-ritual keyboard jammery. A
rare glimpse
into the streaming consciousness of precious obscurity.
Audio clip: Adobe Flash Player (version 9 or above) is required to play this audio clip. Download the latest version here. You also need to have JavaScript enabled in your browser.
Audio clip: Adobe Flash Player (version 9 or above) is required to play this audio clip. Download the latest version here. You also need to have JavaScript enabled in your browser.
---