Tag: aaron levin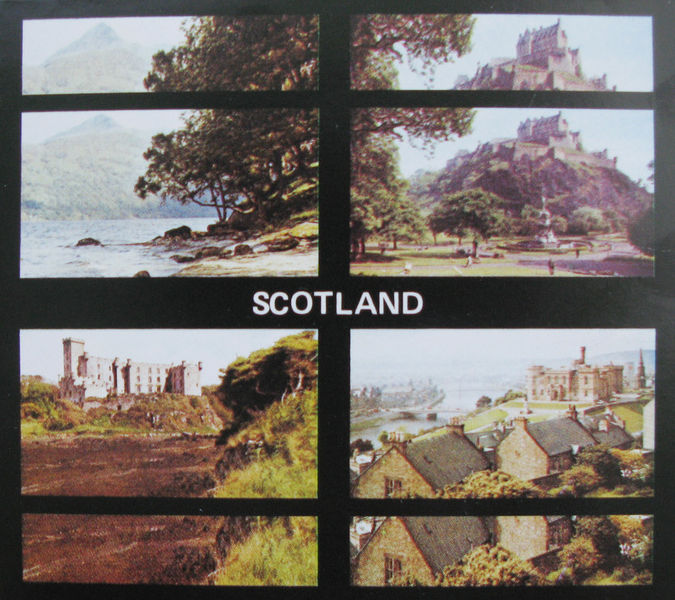 Ghost Cousin
Scotland
(Old Ugly)
Edmonton, AB
From the soft magistrate of Aaron Levin:
Restraint and reservation yield nary feast nor fury. For within the cold heart of planning resides a tempered subtlety lost upon ears distracted. Wavering sinusoids recursing over enameled timbres, tethered harmonies, and beleaguered fragility; nuances opiate and sincerity methadone. Lul'd into straynge addiction by waves from softer horizons.
Du doux magistrat d'Aaron Levin:
(Traduit en solidarité par Nadine Tkatchevskaia)
La retenue et la réserve ne produisent ni festin ni fureur, puisque dans le coeur froid de la planification se trouve une subtilité mesurée perdue aux oreilles distraites. Des ondes sinusoïdales se répétant sur des timbres émaillés, des harmonies tenues en laisse et une fragilité assiégée; nuances opiacées et sincérité méthadonique. Dépendance étrange que nous procurent par vagues des horizons plus doux.

Ghost Cousin – Breakfast and Tea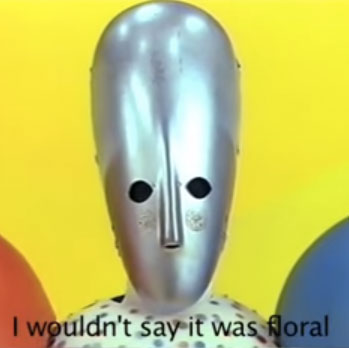 Tasseomancy
"Reality"
(Edited by Sari Lightman and Neil Corcoran)
Toronto, ON
From the lizard visions of Aaron Levin:
Deep within the labyrinths of memory resides a dilapidated collage; dreams fragmented by reality. When we fall asleep, these shards manifest.
Des visions reptiliennes d'Aaron Levin:
(Traduit en période de mue par Nicolas Coutlée)
Au cœur des dédales de la mémoire repose un collage en ruine, rêves fragmentés par la réalité. Lorsque tous sont endormis, les tessons prennent vie.
Black Givre
Autorail
Montréal, QC
From the turing completion of Aaron Levin:
Autorail explodes with revolutionary annihilation; wrenching, quantized assaults into drumadelic nihilism. Judgement Day 2033. Drum machines self-aware with percussive impunity. 909mm shell casings strangling the sanctity of rhythm. Endurance is not an option. Black Givre have won; the aural desolation of their pragma viral within humanity's neural gripwork.
De la Turing-complétude d' Aaron Levin:
(Traduit par les neurones artificiels de Hugo Hyart)
Annihilation révolutionnaire, Autorail explose, déchire en une série d'assauts quantifiés jusqu'au nihilisme rythmadélique le plus complet. 2033, le Jugement dernier. Des boîtes à rythmes intelligentes qui jouissent d'une impunité percussive. Des cartouches de 909mm qui étranglent la sainteté du rythme. Toute résistance est futile. Black Givre a gagné; la désolation auditive de son pragma contamine de l'intérieur le réseau neuromimétique de l'humanité-collectrice.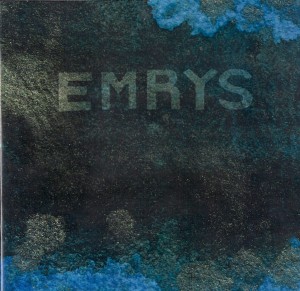 From the parasomnia of Aaron Levin:
Another cryptic dispatch from the dungeonground of Haunted Clockwork. Churning, outer-terrestrial sinusoids yield to surreal séances, while our collective de-tuning undulates beneath. The hive-mind's nirvanic irrelevance gurgles within the synth swaths tracing visions of a new world. The grip is out there.
De la parasomnie d'Aaron Levin:
(Traduit au son de la musique de X-Files par Andréanne Dion)
Une autre dépêche énigmatique venue du donjon souterrain d'Haunted Clockwork. Les ondes sinusoïdales agitées de l'au-delà cèdent aux séances surréalistes, pendant que notre dérèglement collectif ondule en dessous. L'insignifiance nirvanique de l'intelligence collective gargouille à l'intérieur des morceaux synth qui calquent les visions d'un monde nouveau. L'emprise est aux frontières du réel.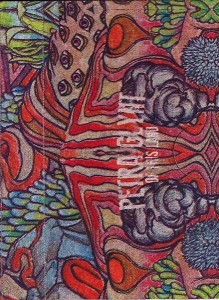 Petra Glynt
Of This Land
Toronto, ON
From the sour paradise of Aaron Levin:
Let the tendrils of nuclear dust settle and submit our ears to the altar of magnetic tape. With ceremonial guile, consciousness coalesces unto blown-out rhythmania as Petra Glynt's grand summoning fills the void with circuitous distortion. Drum-dance into euphoria. The emergent fractals will guide us into the inevitable Griptopia.
Du paradis aigre d'Aaron Levin:
(Traduit par la vision fragmentée d'Andréanne Dion)
Laissons retomber les volutes de poussière nucléaire et offrons nos oreilles sur l'autel de la bande magnétique. Avec une ruse cérémonielle, la conscience se fond en une rhythmania déjantée, alors que la grande messe de Petra Glynt emplie le vide de sa distorsion sinueuse. Dansons au rythme des tambours jusqu'à l'euphorie. Les fractales émergentes nous guideront vers l'inévitable Discotopie.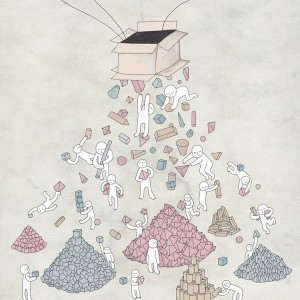 The Way We Work
Illustration By: Keyu Shane Song
From the lizard cove of Aaron Levin:
Since Marie stepped up as Executive Director of our shadow-lizard government Wyrd Arts Initiatives, we've experienced hockey stick growth. Here are some stats:
– We have 200 volunteers across Canada.
– 48% of our volunteers are women.
– Our content is now bilingual (thanks to our army of volunteer translators).
– We've doubled our publishing schedule.
– We've increased our revenue (through grants) by infinity (there is no known real number whose multiplication by 0 will get you $60,000).
With our explosive growth and nationally-distributed team of fringe enthusiasts, we've had to reshape the way we work.
1. How do we manage content from submission through assignment, translation, proofing, and finally publishing?
2. How do we ensure our volunteers and writers are engaged and have a meaningful experience with Weird Canada?
3. How do we ensure our writers actually listen to the music being submitted?
4. How do we solve all of the above while retaining our identity as an organization dedicated to encouraging, documenting, and connecting creative expression?
We've come a long way from e-mail insanity. Marie has implemented a number of systems that we cannot live without. Our amazing team has adopted all of them with enthusiasm.
We tasked volunteer and illustrator Keyu Shane Song with an impossible mission: capture, in one massive infographic, the way we work, from creative expression to final publication.
We were not prepared for Shane's amazing creation.
De la crique de lézard de Aaron Levin:
(Traduit par d'Andréanne Dion)
Depuis que Marie est devenue directrice exécutive de Wyrd Arts Initiatives, on a connu une croissance en bâton de hockey. Voici quelques statistiques :
– On a 200 volontaires à travers le Canada.
– 48% de nos volontaires sont des femmes.
– Notre contenu est maintenant bilingue (merci à notre armée de traducteurs et traductrices volontaires).
– On a doublé notre horaire de publication.
– On a augmenté nos revenus (par des subventions) à l'infini (il n'y a pas de nombre réel dont la multiplication par 0 donne $60,000).
Avec notre croissance explosive et notre équipe éparpillée de passionnés de la marge, on a dû réorganiser notre façon de travailler.
1. Comment gérer le contenu depuis sa soumission, en passant par sa distribution, traduction, révision, et finalement sa publication?
2. Comment s'assurer que nos volontaires et nos rédacteurs et rédactrices sont stimulés et profitent d'une expérience significative avec Weird Canada?
3. Comment s'assurer que nos rédacteurs et rédactrices écoutent vraiment la musique qui nous est envoyée?
4. Comment résoudre toutes les questions précédentes tout en conservant notre identité en tant qu'organisation dédiée encourager, documenter et connecter l'expression créative?
On a fait un long chemin depuis la folie désorganisée des courriels. Marie a instauré des méthodes dont on ne pourrait plus se passer.
On a demandé à Keyu Shane Song, volontaire et illustrateur, d'accomplir l'impossible : capturer, dans une énorme image infographique, la façon dont on travaille, depuis l'idée d'une expression créative, jusqu'à la publication finale.
On était pas prêts pour la création incroyable de Shane.
(click for magnified view)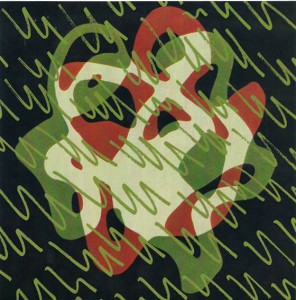 Apollo Ghosts
Night Witch
Vancouver, BC
From the fiefdom blues of Aaron Levin:
One hundred and twenty six seconds of unquantified popular glory; slipstream crossover from piercing 'verbs to jarring hooks of addictive reflection. A glorious clamour of sinusoids congruent to Vancouver's stochastic scene. Entropic forces conjuring dormant creative springs thanks to the Kingfisher Bluez Single-Sided 7″ series. Vancouver DIY. Gr1p.
Du blues fief de Aaron Levin:
(Traduit par le jaillissement créatif de Vincent Rondeau)
Cent vingt-six secondes de gloire populaire non quantifiée, un hybride pointu de réverbération perçante et de secousses mélodiques accrocheuses dont la réflexion peut causer une dépendance. Une grande clameur de sinusoïdes congruents avec la scène stochastique vancouvéroise. Des forces entropiques suscitent un jaillissement créatif latent à l'aide de la série de 7″ à face simple « Vancouver DIY » de Kingfisher Bluez. À sa1sir.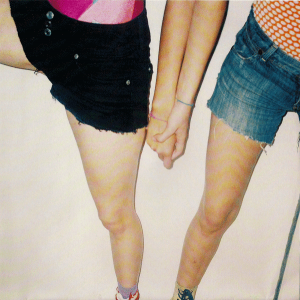 Great Marble
What You Need b/w In The Air
(Self Released)
Toronto, ON
From the faded backside of Aaron Levin:
Within the driving recesses of phased cosmique and isochronous italia resides the hypnotic gnarl of Great Marble. Isomorphic to a free group of Italo Psych-Rock, both "What You Need" and "In The Air" conjure droning free-radicals in a miasma of commanding telepathy; multivariate headscapes within the unified cosmos of fringe. Seven inches of grippable polyvinyl. Shred.
Du derrière pâle d'Aaron Levin:
L'hypnose noueuse de Great Marble fait son nid dans les recoins entraînants des phases cosmiques et de l'isochronie à l'italienne. Isomorphes d'un groupe libre d'italo-psych-rock, "What You Need" et "In the Air" font surgir des radicaux libres monocordes en un miasme de télépathie gouvernante, états d'esprit multivariés dans le cosmos unifié de la marge. Sept pouces de polyvinyle à saisir immédiatement. Shred.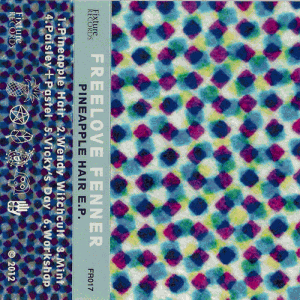 Freelove Fenner
Pineapple Hair E.P.
Montreal, QC
From the nether-mood of Aaron Levin:
Montreal's tropical haze is deepening into a thick, morning dew of bleary-eyed cruise control. Freelove Fenner's treatise on angular beach rock is a colloquy to the interconnectedness of lysergic pop moves; hip-swayed freedom laced with sandy yayo and lisps wet with Carlos Rossi. An album set for the nether-moods of freebased menageries. Grip status: affirmative.
Audio clip: Adobe Flash Player (version 9 or above) is required to play this audio clip. Download the latest version here. You also need to have JavaScript enabled in your browser.
Audio clip: Adobe Flash Player (version 9 or above) is required to play this audio clip. Download the latest version here. You also need to have JavaScript enabled in your browser.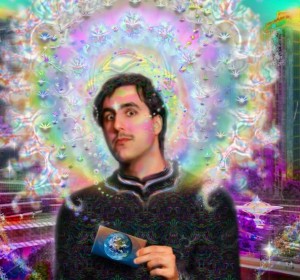 We are proud to announce three new itemera:
1. Non-Profit Status
We are now, officially, a non-profit. Thanks to the hard work of Marie Lef, we've incorporated Wyrd Arts Initiatives, an umbrella organization / shadow-lizard-chud-government that will operate, support, and strong-arm Weird Canada into progressive submission. Go Marie!!
2. French Language Translation
The hours spent running our content through Google Translator are now over… sort of! We have our first, official translator. Vincent Rondeau has been helping us translate current (and older) content. You'll see the "english/francais" tabs on new posts. We're really excited about this. If you have any interest in supporting Vincent's translational efforts, please see http://weirdcanada.com/volunteering. Thanks Vincent!!
(alas, no translator will suffer Levin's schedule of writing said posts at 2am the night before)
3. New Theme
Over the weekend, Jenny Kapichen helped us migrate from our ancient (2008 BC) theme to something more modern. With this new theme in place we'll be launching a few new features that should make the site nice. We might even put Manitoba on the map. Maybe. High-five Jenny!!
(dear Manitoba: we're sorry. we love you.)
Well, er, uh, that's it! Back to musics.
Hearts,
Aaron Levin
Chief Executive Lizard
weird canada
---