Category: compact disc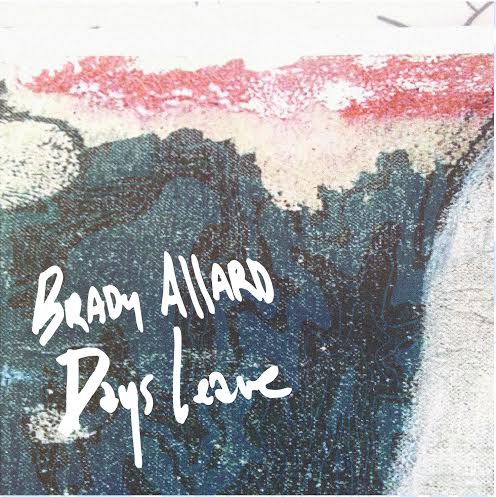 Brady Allard
Days Leave
(Self Released)
Winnipeg, MB
From the messy hairbrush of Katie Jensen:
The crowd is hushed. Wobbling guitars tilt and bend, plucking gilded strings with fingerfuls of dripping ambrosia. Wry, reverberating vocals fill the creases of every corner with winking warmth. Honeyed tones are anchored by dry, rattling snare hits and descending bass notes falling like footsteps on a staircase.
A conjurer enters the room. She is followed closely by a thousand men whose unhinged hopes rattle like the tin cans of freshly-bred honeymooners.
Her eyes soften into a false focus and melt in twin cerulean drips. She will not complete you. She will not fulfill her promises. She can only walk in a circle, clutching a broken flaxen strand, an ouroboros gnawing on its own smile.
De la brosse à cheveux embroussaillée de Katie Jensen:
(Traduit par Jessica Grenier)
La foule se tait. Des guitares vacillent en ondulant, leurs cordes dorées pincées par des doigts dégoulinant d'ambroisie. Une voix narquoise résonne sur tous les murs, remplissant leurs coins d'une chaleur intermittente. Les sons mielleux sont soutenus par les martèlements secs de la caisse claire et les notes de la basse, comme des pas pesants descendant un escalier.
Une illusionniste entre dans la pièce, suivie par un millier d'hommes dont les espoirs inarticulés crépitent comme les cannes de conserve de nouveaux mariés tout neufs.
Ses yeux s'adoucissent en fixant presque le vide, fondant en deux gouttes céruléennes. Elle ne sera pas ton autre moitié. Elle ne respectera pas ses promesses. Elle ne peut que marcher en rond, une mèche blonde à la main, un ouroboros mâchonnant son propre sourire.

Brady Allard – The Way You Move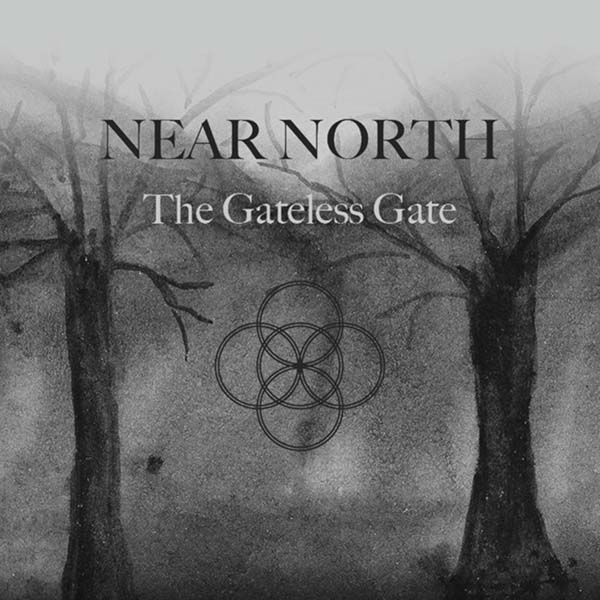 The Gateless Gate
Near North
(Self Released)
North Bay, ON
From the evidenced sounds of Joshua Robinson:
"Quiet". Woolgathering as soft steps struggle to stomach the circuitous decay underfoot. A quiet that doubles as both hum and rattle; tectonic yet remote. Reticence that builds upon itself as so many hours upon the day. This is time lapse caught in situ; the stillness has found mood-form in the vibrance of a tamed chaos. Where the halcyon subsides, we are trapped at the point of denoument and the twirling precipice of soundless collapse. In these faults we find effulgent absence; in absentia we find pieces abridged.
Des sons justifiés de Joshua Robinson:
(Traduit par Jessica Grenier)
« Silence ». Rêvasser en marchant doucement, chaque pas s'efforçant d'assimiler le déclin tortueux du sol. Un silence qui est tant cliquetis que fredonnement, tectonique mais éloigné. Une réticence qui se construit sur elle-même, comme les heures sur le jour. C'est un laps de temps figé in situ, la fixité ayant trouvé sa forme-émotion dans la vibrance d'un chaos dompté. Là où le beau se retire, nous sommes prisonniers du point de dénouement, du précipice tourbillonnant d'un effondrement silencieux. Dans ces erreurs nous trouvons une absence éclatante; in absentia, des pièces abrégées.

The Gateless Gate – Our Forest Walk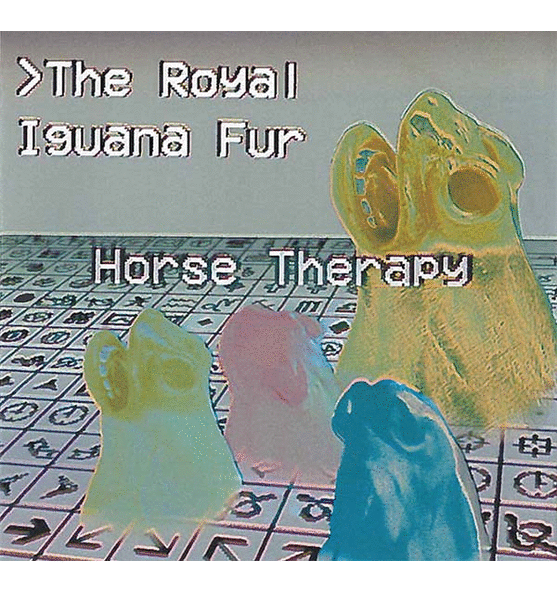 Royal Iguana Fur
Horse Therapy
Edmonton, AB
From the fascist groove of Jared MajeskI:
Physically resembling a Hackers vision of frozen horse surreality, Peace Country wayfarer Alex Linfield's latest vaporized totem delves through playful post-punk hypnosis, bedroom polyrhythms and fretless wormholes. There's a computerized sodality here, futuristically swirling with the punks and weirdos too cool for disco, but who still want to twinge and tweak on the dance floor. It's an interpretation geographically removed that maybe we start to wonder what "back in the day" actually means to people now. Do we appreciate and replicate, or do we make it our own?
Du groove fasciste de Jared MajeskI:
(Traduit par Jessica Grenier)
Ressemblant physiquement à une vision irréelle piratée de chevaux gelés, le dernier totem vaporeux du voyageur de Peace Country, Alex Linfield, réside quelque part entre une ludique hypnose post-punk, une polyrythmie de chambre et des trous de vers sans frette. On y retrouve une confrérie informatisée, en plein tourbillonnement futuriste avec des punks et des bizarroïdes, trop cools pour le disco, mais voulant quand même syncoper sur le plancher de danse. C'est une interprétation géographiquement éloignée invitant à se questionner : que signifie « dans mon temps », dit aujourd'hui? Est-ce qu'on apprécie/reproduit ou est-ce qu'on se l'approprie?

Royal Iguana Fur – Life at Sea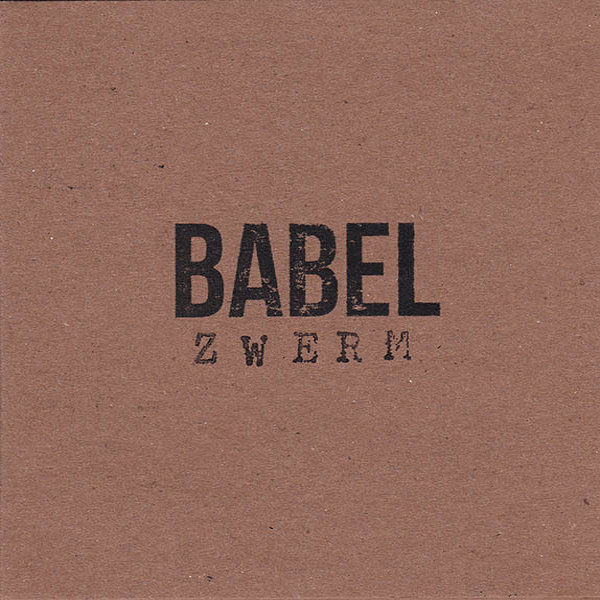 From the improvised plan of Josh Silver:
There are no straight edges on Jupiter. Rhythm is broken into curving arabesques, resonating concentric circles into the cosmic void. Singular sounds interact over fluid ostinatoes – receding into background radiation in a prepared experiment. The instrument is bent into the music, layered and moulded through physical and ethereal alteration. The listener ascends into a frenzy of interplanetary messages emanating from a distance.
Du plan improvisé de Josh Silver:
(Traduit par Jessica Grenier)
Il n'y a aucune ligne droite sur Jupiter. Le rythme se brise en arabesques, résonnant en cercles concentriques vers le vide cosmique. Les sons isolés interagissent sur de fluides ostinatos, l'expérience préméditée les réduisant à des radiations d'arrière-plan. L'instrument est courbé vers la musique; étagé puis moulé par des transformations physiques et éthérées. L'auditeur s'élève vers une frénésie de messages interplanétaires émanant du lointain.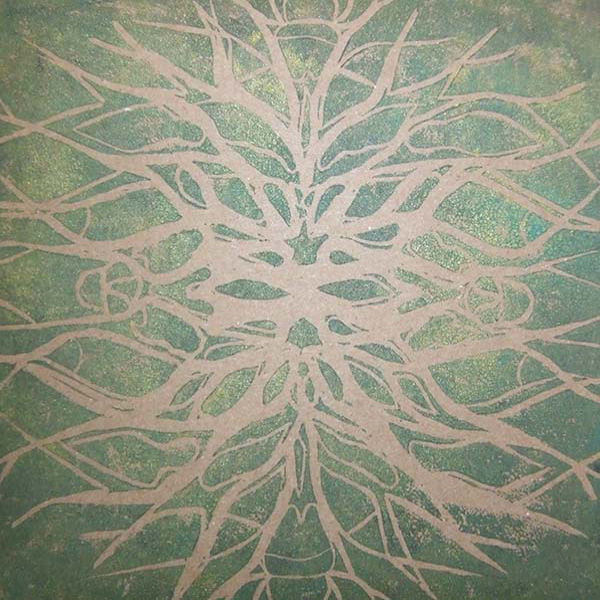 Twin Voices
Sing To Me
(Self Released)
Montréal, QC
From the freckled mien of Joshua Robinson:
Stilted hush and blurry breeze sweep across corrugated timber, the voice of the moon in the night sky. Fulgent pop-gazery housed in the open-hearted diaphragms that spread like mountains over the streets brought to life by the night sky's freckled mien. The silent spread of light bleeding from tears in the fabric overhead; these timbre colours of Twin Voices hold the sepulchral deep dark of night at bay, reclaiming from the stitched weight of night the opulent glimmer of beating hearts scattered amongst the herbage of dry bones and black holes.
De la mine tachée de Joshua Robinson:
(Traduit par Kevin Godbout)
Le silence guindé et le vent flou balayent au travers du bois ondulé, la voix de la lune dans le ciel de la nuit. Le regard "pop" aux milles feux habitant dans les diaphragmes aux coeurs ouverts qui s'étendent comme des montagnes au-dessus des rues, apportés à la vie par la mine tachée du ciel de la nuit. L'étendue silencieuse de la lumière qui saigne de tissus aériens déchirés; ces couleurs timbrées de Twin Voices poussent contre la noirceur sombre, profonde de la nuit, et ils réclament de la pesanteur tricotée de la nuit le scintillement opulent de coeurs battant étendus parmi l'herbage d'os secs et de trous noirs.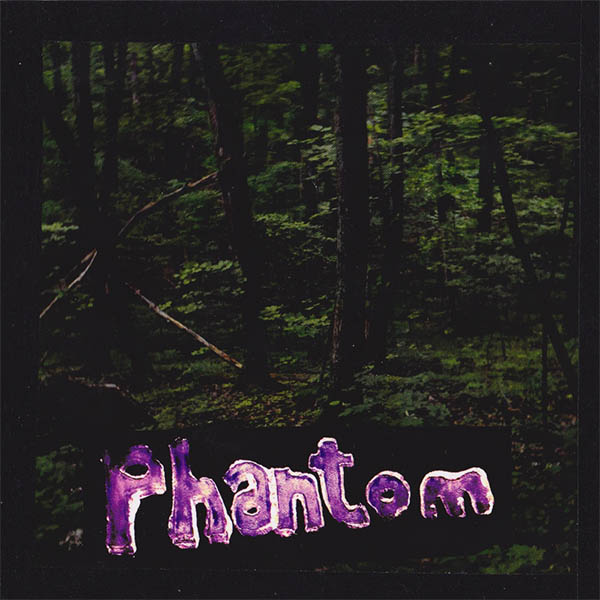 Herons Wake
Phantom
(Self Released)
Ottawa, ON
From the naturally magnetic mind of Matthew Blenkarn:
From the naturally magnetic mind of Matthew Blenkarn: Strap a magnet to a man and see what he draws in. Will his currents strike the earth's natural fields, ringing out like a climactic shot from a Spaghetti western? Or will the attraction be more subtle and fleeting, like wafting mist over a lake? If he interacts with electromagnets, will the alternating currents shimmer like a mirage? What's certain is that the sound will pull you through landscapes and waterways, seeking out its source.
De l'esprit naturellement magnétique de Matthew Blenkarn:
(Traduit par Jessica Grenier)
Attache un aimant après un homme pour voir ce qu'il va rapporter. Est-ce que son courant va heurter les champs naturels de la Terre, résonnant comme le moment culminant d'un western spaghetti? Ou l'attraction sera-t-elle plus subtile et fugace, comme la brume flottant sur un lac? S'il entre en contact avec des électroaimants, est-ce que les courants alternatifs vont chatoyer comme un mirage? Ce qui est sûr, c'est que le son va te guider, à travers paysages et cours d'eau, en quête de sa source.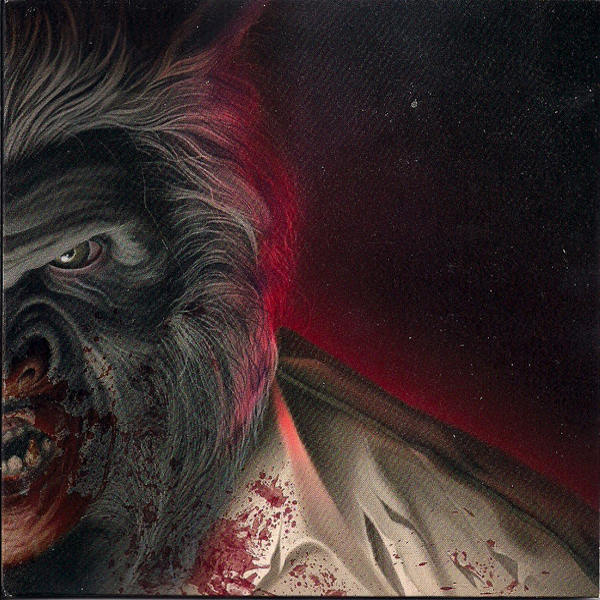 Shooting Guns
WolfCop Soundtrack
Saskatoon, SK
From the concrete therapy of Jesse Locke:
The harmonic steppenwolves howl back at the moon with an OST for this grindhouse of burners filmed in the backwoods and blacktops of Saskatchewan. Previous riff-razing liftoffs sprawled out as vast as the prairie sky, yet these instrumental mood-setters swell and spark out in the length of a lycanthropic attack. In the calm before the bloodbath, there's nothing to do but clap for the wolfman.
De la thérapie de réel de Jesse Locke:
(Traduit par Jessica Grenier)
Les loups des steppes harmoniques hurlent à la lune sur leur trame sonore originale pour ce grindhouse filmé dans les ruelles du fin fond de la Saskatchewan. Même si leur dernier décollage a riff-rasé une étendue aussi vaste que le ciel des prairies, ces créateurs d'ambiance instrumentale gonflent puis explosent le long d'une attaque de lycanthrope. C'est le calme avant la saignée, il n'y a rien d'autre à faire que d'attendre le Wolfman.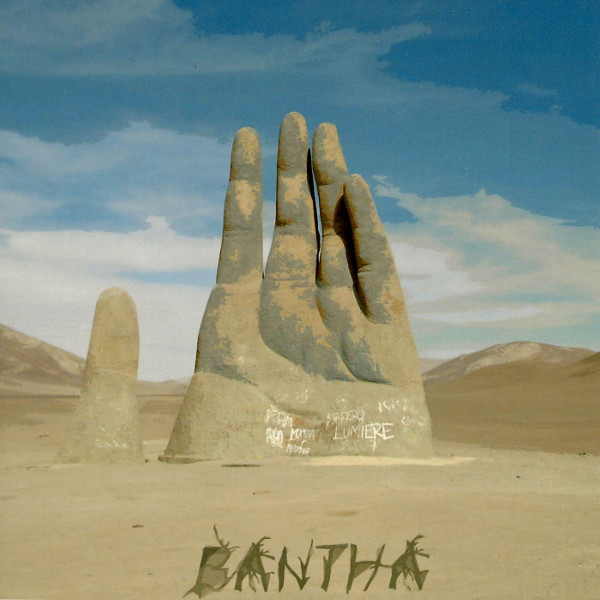 BANTHA
Fuzz Totems
(Self Released)
Vancouver, BC
From the uncertain future of Katie Jensen:
Your eyes slip into focus and back out again.
The walls are heaving with a façade of damp-lidded eyes – swollen and trembling – pale green as honeydew melons. They are blinking slowly and sharing light, passing spoonfuls back towards you.
You comb through their bottlebrush lashes with your fingers. The webbing of your fingers gums up with a thick tar, like the guts of a cigarette stuffed in the back of your throat to avoid a conversation with a stranger.
Your left foot sinks into a prison cake of wet cement. Your right foot is rimmed by dense puddles of collapsed wormholes. If you lean in too closely, you might hear yourself moaning.
Des futurs incertains de Katie Jensen:
(Traduit par Jessica Grenier)
Tu essayes de fixer ton regard, mais tes pupilles glissent.
Les murs grouillent d'yeux vert pâle, leurs paupières tremblantes gonflées par humidité, comme des melons miel. Elles clignent lentement, partageant avec toi des cuillerées de lumière.
Tu glisses tes doigts à travers leurs cils en brosse. Ils en ressortent couverts d'un goudron épais comme les entrailles d'une cigarette envoyée au fond de ta bouche pour ne pas avoir à discuter avec un étranger.
Ton pied gauche s'enfonce dans une prison molle de ciment humide. Le droit est ceinturé par l'épaisse flaque d'un trou de ver effondré. Si tu approches très près, tu entendras peut-être tes gémissements.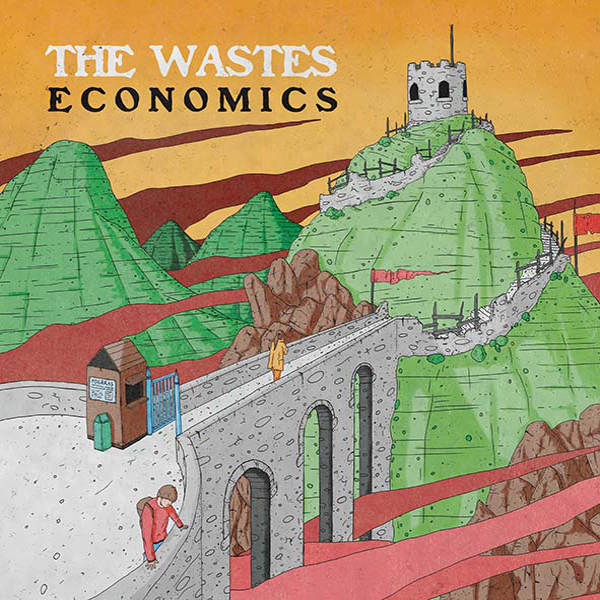 Economics
The Wastes
(Self Released)
Saskatoon, SK
From the rubber soles of Joshua Robinson:
Friends pass like whispered winds in the night, singing of the experimental electro-pop caught in their spines, coursing through their backs like so many wraith-like downbeats that cut across the padded divides of static lo-fidelities. These songs have been captured in bare palms, upturned to dry theirdiaphoretic faces in the warm glow of the ebbing particles that rain down from the ceilings above. Waning lullabies for static hearts; copper wire conduits connecting anodic pitter-patters to the rubber soles that walk across electrified prairie plains.
Des semelles en caoutchouc de Joshua Robinson:
(Traduit par Jessica Grenier)
Les amis passent comme les murmures d'un vent nocturne, en chantant des paroles d'électro-pop expérimental prises dans leur colonne, la traversant comme autant de battements spectraux déchirant les divisions capitonnées de lo-fi statiques. Ces chansons ont été attrapées à mains nues, retournées pour sécher leur visage diaphorétique dans la douce lueur des particules descendantes, comme une pluie provenant des plafonds tout en haut. Ce sont des berceuses déclinantes pour les cœurs immobiles; un conduit de fils de cuivre connectant les bruits de pas anodiques aux semelles en caoutchouc qui traversent les plaines électrifiées des prairies.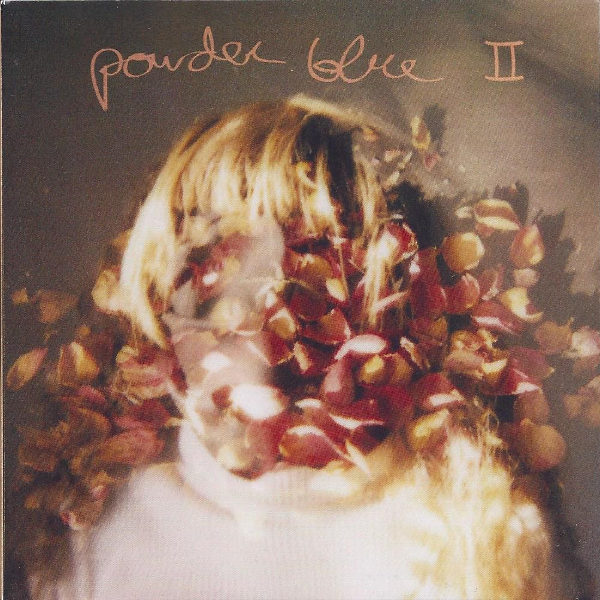 Powder Blue
II
Saskatoon, SK
From the waking life of Matthew Blenkarn:
Saskatoon psych-shoegazers Powder Blue patch listeners into a cryogenic dreamscape. Drums undergird shifting sonics with steady patterns that evoke a comforting stasis. Repeated lyrics and melodies float with found sound. Old memories slowly soak through your subconscious. Neurons fire again, as if awakening after a long coma. Powder Blue's second release feels like a lucid dream, but certainly won't induce sleep.
De la vie éveillée de Matthew Blenkarn:
(Traduit par Joel Mak)
De la vie éveillée de Matthew Blenkarn: Le groupe psych-shoegaze Powder Blue de Saskatoon plonge les auditeurs et auditrices dans un paysage onirique cryogénique. Les ondes sonores éphémères sont soutenues par le rythme stable et régulier de la batterie, évoquant ainsi un état d'inertie réconfortant. Des paroles et mélodies répétées flottent avec un son néanmoins solide. De vieux souvenirs traversent le tissu de ton subconscient. Des neurones se libèrent de nouveau, comme en s'éveillant d'un long coma. Le deuxième album de Powder Blue a l'air d'un rêve lucide, mais il ne vous fera certainement pas dormir.

Powder Blue – Sunfire Drug Haus
---