Category: compact disc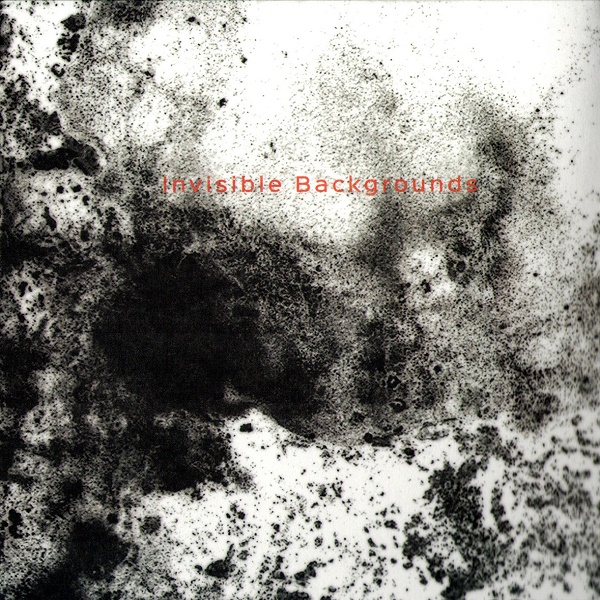 Philippe Battikha
Invisible Backgrounds
Montreal, QC
From the ruined pasture of Jesse Locke:
Philippe Battikha of CORSE and La Part Maudite steps out for an avant-serenade on this mournful solo offering. The granular tones and careening curlicues of his trumpet drift in slow-mo flow through soundscapes of bustling street corners, Super 8 camera whirr, and less recognizable squishes. Double bass saws through "Beyond You" while "Time For New Hands" casts a pall over haunted pianos, righteous vocals samples, and the soothing ASMR of rain on a windowsill.
Des pâturages en jachère de Jesse Locke:
(Traduit par l'hémisphère gauche de Diane Beaupré)
Philippe Battikha, membre des groupes CORSE et La Part Maudite prend une pause pour nous offrir une sérénade avant-gardiste sur cet album solo mélancolique. Les enjolivures de sa trompette s'égrènent en formant des spirales qui ralentissent à travers les bruits des coins de rue animés, le vrombissement de la caméra super 8, et autres sons non identifiés. La contrebasse évoque l'égoïne tout au long de « Beyond You » alors que « Time for New Hands » enveloppe de brouillard des pianos hantés, des bribes de voix moralisatrice et de réconfortants ASMR qui rappellent la pluie sur la fenêtre.
Philippe Battikha – Time For New Hands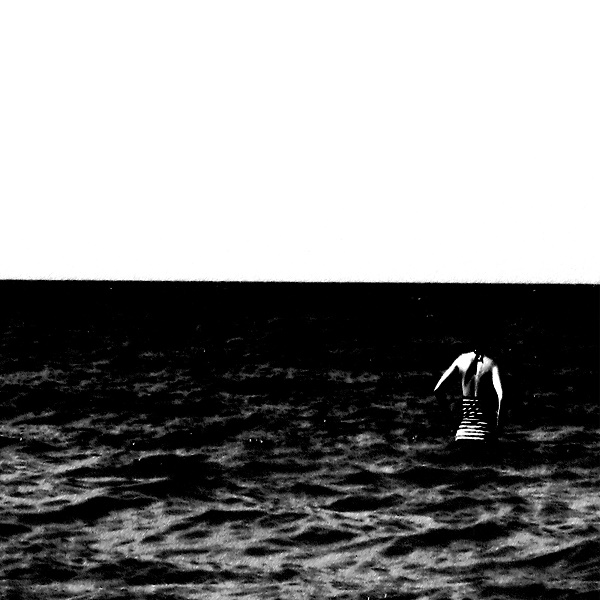 Man Meets Bear
Huronian Cadence
(Self-Released)
Kitchener, ON
From the acousitc water dance of Trevor Angst:
The photo of collaborating artist Experimental Housewife standing in Lake Huron is reminiscent to Man Meets Bear's cover art. Songwriter Soren Brothers wears his art on his sleeve, bridging his composition with his dedicated hours to limnology with visual transparency.
Huronian Cadence is an ethereal voice resting on nylon string. Soft textures of Latin and classical folk invoke images of a crash test dummy awaiting the ravage of a jersey barrier of heavy modulation. "Go Wild" is particular with cartoonish wails, becoming scratchier and alluring with high gain vocals. Other tracks feature a gated and compressed percussion, adding a closed dimension to the roofless, ambient siren call of Soren Brothers from across the lake.
De la danse de l'eau acoustique de Trevor Angst:
(Traduit par Hugo Hyart)
La photo de l'artiste collaboratrice Experimental Housewife se tenant dans le Lac Huron rappelle les pochettes d'album de Man Meets Bear. Le chansonnier Soren Brothers joue son art à coeur ouvert, et fait le pont avec ses longues heures dédiées à la limnologie avec transparence visuelle.
Huronian Cadence est une voix éthérée posée sur un fil de nylon. De douces textures latines et de folk classique invoquent les images de mannequins de crash test en attente du ravage que leur causera une barrière jersey de lourde modulation. "Go Wild" est particulière, avec ses gémissements cartoonesques, devenant de plus en plus éraflée et allusive avec les voix traitées avec intensité. Les autres morceaux contiennent une percussion filtrée et compressée qui ajoute une dimension fermée au chant de sirène ambiant et sans toit de Soren Brothers venant de l'autre côté du lac.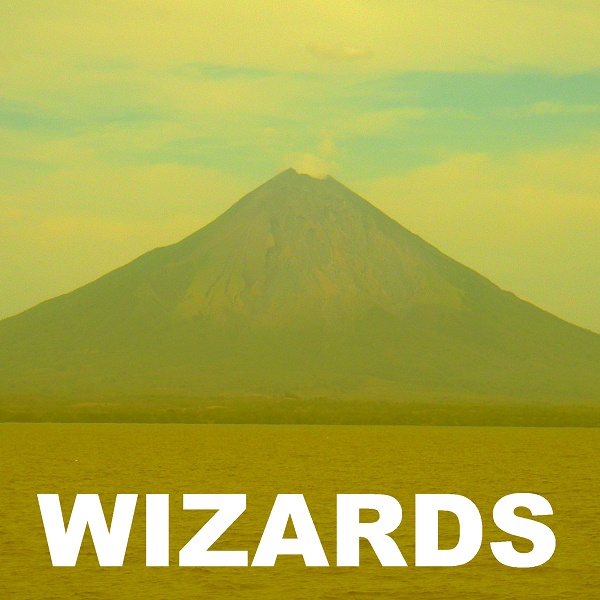 Wizards
SDRAZIW
Saskatoon, SK
The White Magic of Trevor Angst:
Bending out a few solo notes harder than any twelve year old ever could with his mountain bike's kickstand, Wizards croon immensely gothic. The guitar will meow and wisp dreamscapes. By the near end, Wizards will dispel your last impressions of that beauty.
SDRAZIW is a documented piece of Wizard's experimentation in action. Drifting away from the surf and shores of their EP and pulling towards the psych and ambient taproot, Wizards drop a collection of songs that stand individual, non adherent, riotous.
De la Magie Blanche de Trevor Angst:
(Traduit par l'hémisphère de Diane Beaupré)
En extirpant des notes plus tonitruantes qu'un enfant de douze arrive à le faire avec la béquille de son vélo de montagne, Wizards sonne gothique. La guitare miaulera et vous transportera aux pays des songes. Vers la fin, Wizards dissipera les dernières impressions de cette beauté.
SDRAZIW est la trace laissée par Wizard en pleine expérimentation. S'éloignant du surf et des rivages de leur EP et s'approchant des racines du rock psychédélique, Wizards nous offre une collection de chansons uniques et planantes.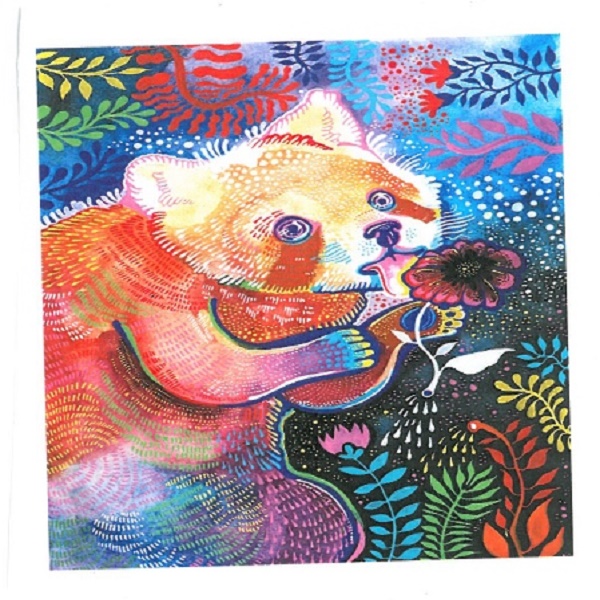 Red Panda
Exploding Rainbows
(Self-Released)
Ottawa, ON
From the psi-fi delusions of Mark Anthony Brennan:
Enter living room. Snap fingers – wall screen comes to life. Newscaster nattering on about terrorists using advanced atmospheric weapons. Who needs this? Switch to reality show about certified accountant wars. Yawn. Check emotion levels on wall switch. Euphoria, OK, but dial up peevishness to give the morning an edge. Need coffee. Annoying letters now scrolling across bottom of TV show. Something about poisoned air over the city. Fuck it. Open blinds. Man, traffic seems chaotic this morning. Head to kitchen – need coffee. Mental note to call video technician – colour of sky seems off.
Des délires psycho-fictifs de Mark Anthony Brennan:
(Traduit par les lucarnes soupirantes de Marie-Pier Chevrier)
Passer au salon. Claquer des doigts; l'écran mural prend vie. Un présentateur de nouvelles qui monologue sur les terroristes utilisant des armes atmosphériques de pointe. À quoi bon? Zapper vers une téléréalité où s'affrontent des comptables agréés. Bâiller. Vérifier l'interrupteur mural des niveaux d'émotions. L'euphorie, ça va, mais augmenter l'irritabilité pour électriser un peu la matinée. Besoin de café. Des lettres dérangeantes défilent maintenant au bas de la série télé. Quelque chose par rapport à l'air irrespirable au-dessus de la ville. Fuck it. Ouvrir les rideaux. Ostie que le trafic à l'air chaotique à matin. Direction la cuisine; besoin de café. Note mentale d'appeler le technicien vidéo; la couleur du ciel semble déséquilibrée.
Red Panda – Everybody Wants A Piece Of Heaven (Living In a High Definition Hell)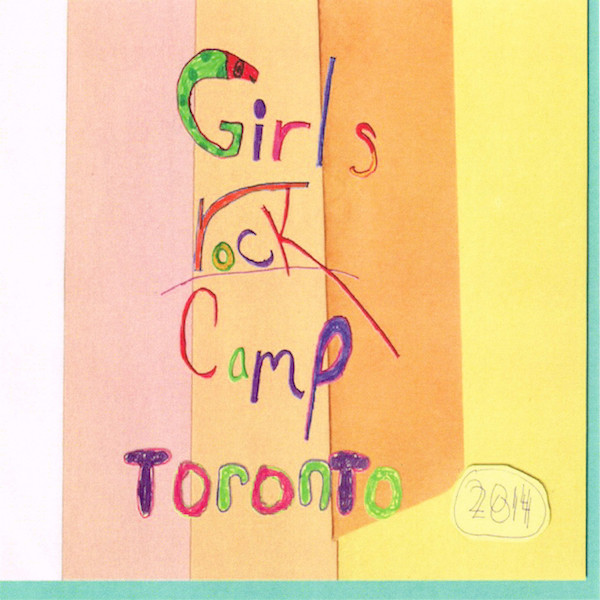 Various Artists
Girls Rock Camp Toronto – 2014
Toronto, ON
From the gushing dopamine levels of Sara Bortolon-Vettor:
Girls Rock Camp Toronto is a non-profit community organization empowering young women to play rock music. Their 2014 Compilation CD features a new kind of pop music: a fresh perspective from the voices of girls. It is genuine, fun, honest and quirky – there's nothing jaded about it. A spectacle of talents, diverse genres and instrumentations with all songs written and performed entirely by girls. The compilation includes 11 tracks highlighting the broad scope of songwriting and playing from Meteor Season's rock-pop gem, "Coming Your Way" to #pandabandits' punk-rocker, "The Great Release." To hear how this new pop will grow is worth the anticipation.
Des niveaux de dopamine débordants de Sara Bortolon-Vettor:
(Traduit par les terrasses caféïnées de Marie-Pier Chevrier)
Girls Rock Camp Toronto est un organisme communautaire à but non lucratif qui encourage les jeunes femmes à jouer de la musique rock. Leur CD Compilation 2014 met en valeur un nouveau style de musique pop de la perspective rafraîchissante des voix des filles. Authentique, ludique et farfelu, on n'y trouve absolument rien de réchauffé. Le tout, entièrement écrit et interprété par des filles, explore différents genres et instrumentations. L'album comprend 11 pistes qui dévoilent une vaste étendue d'écriture et d'interprétation, du bijou pop-rock « Coming Your Way » de Meteor Season au punk-rock « The Great Release » des #pandabandits. L'écoute patiente de l'évolution de cette nouvelle pop en vaudra certainement l'attente.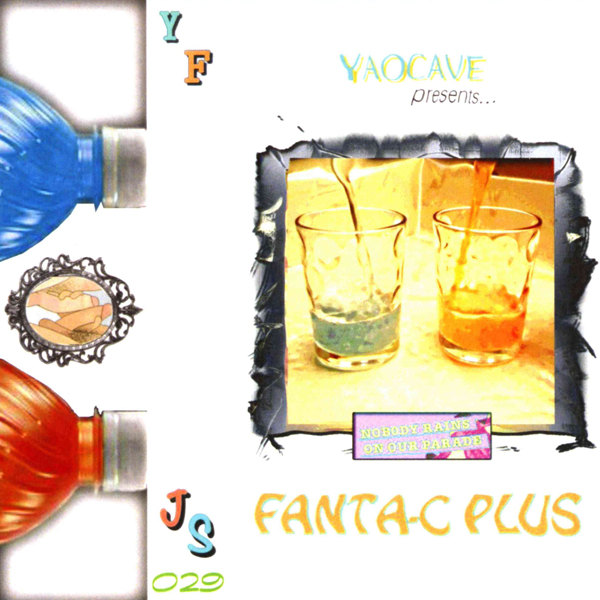 Yàocavé
Fanta-C Plus
Montréal, QC
From the psychedelic sweet dreams of Johnnie Regalado:
Please standby as we upload a more youthful consciousness. Spectral-audio analysis completed: time to dance. Fanta-C Plus foams with the playful intensity of a pop rocks and cola super sugar high. These songs transition like a channel surf across the spectrum of psychedelic sweet dreams. A sonic journey for your eyes, a visual voyage for your ears; each track possesses its own gravitational grip that flexes your eardrums further from the sun and closer to blissful madness.
Des beaux rêves psychédéliques de Johnnie Regalado:
(Traduit par Mylene LSD Quevillon)
Veuillez patienter pendant que nous téléchargeons une plus grande conscience juvénile. Analyse sonore spectrale terminée : dansons. Fanta-C Plus pétille avec l'intensité ludique d'un pop rocks et d'un cola super sucré. Ces chansons s'enchaînent telle une séance de zapping à travers une multitude de beaux rêves psychédéliques. Une incursion acoustique oculaire, un voyage visuel auditif; chaque piste musicale possède sa propre emprise gravitationnelle qui éloigne votre tympan du soleil et le rapproche d'une bienheureuse démence.
Yàocavé – MIDNITE CLUB 2 (FT. TALIA BOGUSKI)
Yàocavé – RIVERDALE HIGH SCHOOL (FT. MICHAEL STOKES)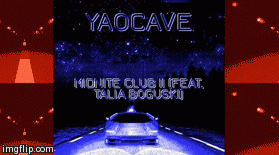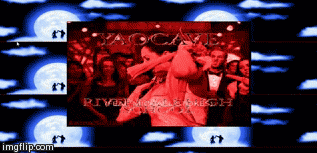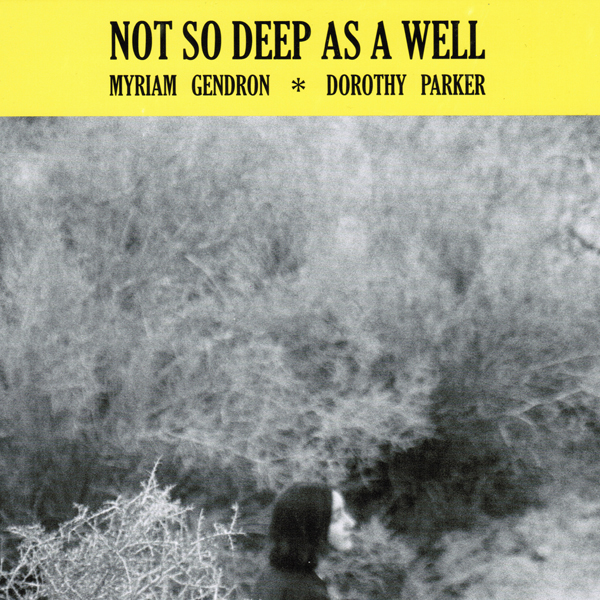 Myriam Gendron
Not so deep as a well
Montreal, QC
From the still life of Stéphanie St-Jean Aubre:
To deliver Dorothy Parker's poetry, Myriam Gendron went for the folk genre. Her low and solemn voice stays in the forefront accompanied by sparse harmonies and rhythmic fingerpicking. The treatment is simple, honest. The words, evocative and powerful are savoured and given with fragility. The bed is made for intimacy, emotions and storytelling. The voice is shivering and raw : technique is not the focus. Not So Deep as a Well is a short encounter with one, well, two women, behind a window, as the world outside is blossoming.
Direct de la nature morte de Stéphanie St-Jean Aubre:
Pour partager la poésie de l'Américaine Dorothy Parker, Myriam Gendron a choisi l'avenue du folk. Sa voix, grave et solennelle, est à l'avant-plan, accompagnée de quelques harmonies et d'un fingerpicking rythmique. Le traitement est simple, honnête. Les mots, évocateurs et puissants, sont savourés et livrés avec fragilité. Ce n'est pas la virtuosité qui importe, mais bien le moment, le ressenti et la parole à faire entendre. Not So Deep as a Well, c'est un album humble : une femme derrière une vitre, une femme et sa guitare, une femme et un livre, une femme dans une autre femme.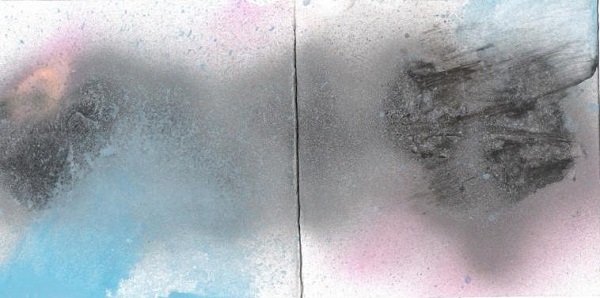 Virgins
Depressions
(Self-Released)
Edmonton, AB
From the discovered footage of Trevor Angst:
Depressions sounds old and hisses like AM radio in the evening. The bent circuits lend themselves to paranormal phenomena. The white noise and interference sounds like pareidolic screams. Maybe it's a recording of the discarnate people from the otherside. Depressions could be disguised as one of a hundred home recorded tapes of EVP, lost in the archives of a ghost hunter's basement. The ending of Radio Silence is a bone chilling lo-fi recording. It resembles black box auditory footage. With the last moments of activity recorded, the screams become nasal and shape shift in and out with the missiling pitch of a descending commercial airliner.
De l'enregistrement trouvé de Trevor Angst:
(Traduit par le goût de friture de Nicolas Coutlée)
Depressions sonne vieux comme le crachotement d'une radio AM en soirée. De pareils circuits tordus se prêtent aux phénomènes paranormaux. Des cris paréidoliques surgissent du bruit de fond et des interférences. Serait-ce les voix d'êtres désincarnées de l'au-delà? Depressions passe pour l'un de ces centaines d'enregistrements maison de voix électronique, perdus dans les archives du sous-sol d'un chasseur de fantômes. Pièce lo-fi à vous glacer le sang, la finale de « Radio Silence » s 'apparente au contenu sonore d'une boîte noire. Sur les derniers moments captés, les cris deviennent nasaux et se transforment en un va-et-vient suivant la trajectoire tonique d'un avion commercial en pleine descente.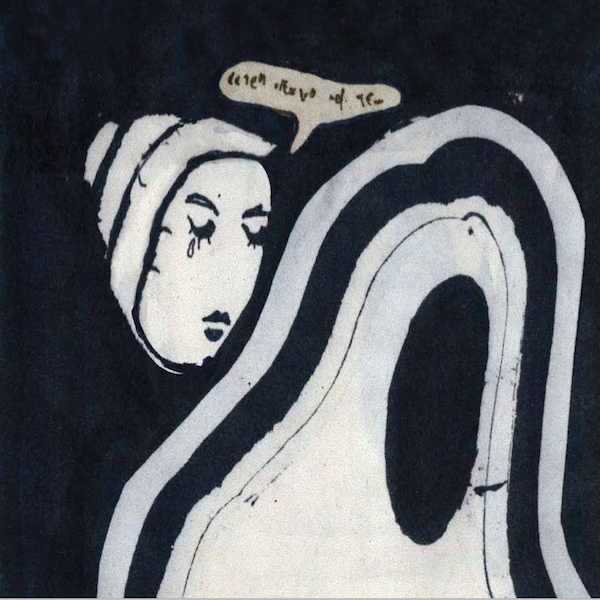 Doldrums
The Air Conditioned Nightmare
Montreal, QC
From the hotfooted dances of Mike Roy:
Slowly chugging along the conveyor belt, you are neatly packaged and placed inside your own version of the American Dream™. All is gleaming, shiny and wholesome – but something sinister is lurking beneath the surface. Domestic bliss. Mundane conversations. The conveyor belt contorts and transforms into a Mobius strip. The sirens signal that something is wrong. The electricity pulsates through you, but the noise grows louder until everything halts. But really, nothing stopped – it was all just a beautiful, air-conditioned nightmare.
Du pas de danse accéléré de Mike Roy:
(Traduit à la chaîne par Nicolas Coutlée)
Circulant au ralenti sur le convoyeur, vous êtes soigneusement emballé et placé dans votre propre version du Rêve américain™. Tout est brillant, reluisant, sain – mais quelque chose de sinistre se cache sous la surface. Bonheur domestique. Conversations banales. Le convoyeur se contorsionne et devient ruban de Möbius. Les sirènes hurlent, quelque chose ne tourne pas rond. Mais alors que l'électricité vous traverse et que le vacarme devient insupportable, tout prend fin. Or rien ne s'est arrêté – tout ça n'était qu'un merveilleux cauchemar climatisé.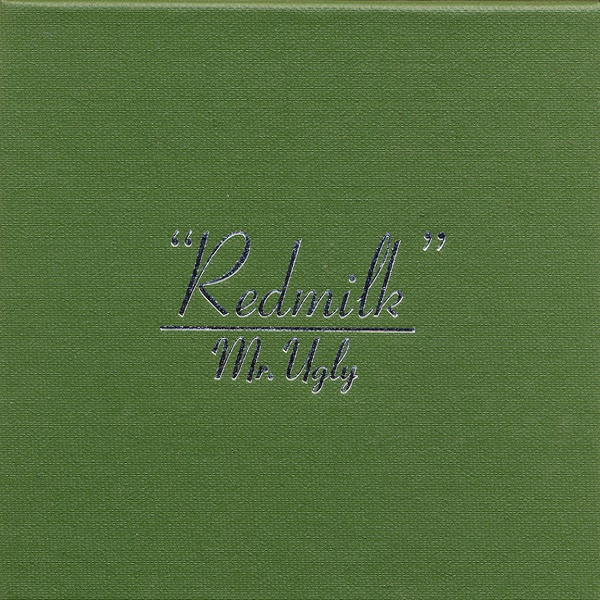 Mr. Ugly
RedMilk
(Self-Released)
Vancouver, BC
From the revolutionary udder of Don L'Orange:
All your friends are dead. Released from their grip, you find new freedom. Perhaps, you had no friends to begin with? Maybe you've never even had freedom? In the underbelly of captivity, lower frequencies will flourish and ooze. Injustice speaks volumes, until the day deafness sets in (thankfully). No thanks.
De la mamelle révolutionnaire de Don L'Orange:
(Traduit par Jessica Grenier)
Tous tes amis sont morts. Hors de leur emprise, tu découvres une liberté nouvelle. Peut-être n'avez-vous jamais été de vrais amis? Peut-être n'as-tu même jamais été libre? Dans les entrailles de la captivité, les fréquences basses suintantes prolifèrent. L'injustice se fera entendre jusqu'à ce que l'assourdissement la fasse (enfin) taire. Non merci.
---