Category: compact disc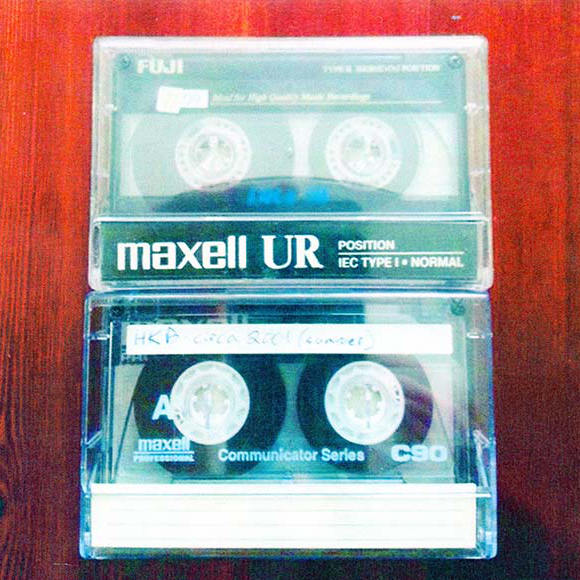 Hong Kong Bobo
Summer, 2001
Timmins, ON
From the desolate forest of Mark Gillis:
Amidst the sharp chill of an autumn breeze in Northern Ontario, the sounds of Hong Kong Bobo reverberate throughout the desolate forest as a stark reminder of how solitary life can be. As night falls and frost begins to form on the leaves, these sounds begin to delve into the unknown. The crisp air creates spinal shivers as the shrieks of the cacophonous night become more fierce and increasingly unsettled. The mysterious darkness intensifies as the aberrant noises amplify in your mind. Then, suddenly, a faint sliver of light reveals a new calmness and the agonizing beauty from behind the darkness.
De la forêt désolée de Mark Gillis:
Parmi le froid pénétrant d'une brise d'automne au nord de l'Ontario, la musique de Hong Kong Bobo résonne à travers la forêt désolée comme un rappel brutal de la nature solitaire de la vie. Au fur et à mesure que la nuit tombe et que la végétation se recouvre de givre, cette mélodie commence sa descente vers l'inconnu. L'air froid fait frissonner jusqu'à l'os alors que les hurlements de la nuit cacophonique deviennent de plus en plus violents et perturbés. Cette mystérieuse noirceur s'intensifie avec les bruits aberrants qui vous amplifient l'esprit. Puis soudainement, une faible lueur dévoile un nouveau calme ainsi que la beauté agonisante cachée derrière la noirceur.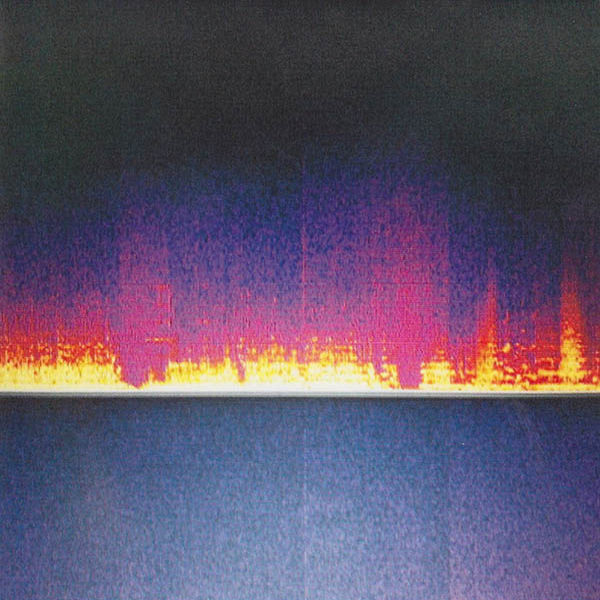 Spycam
Midnight in November
Timmins, ON
From the asymptotic squalors of Joshua Robinson:
Springing forth from the grandiose squallor sleep of the greying eye of the tempest storm, these lamentations of the calm heights of our sublunary world quiet the gales that stirr along synaptic asymptotes, slowly droning away from the edge of everything to return us to familiar landscapes where voices echo the northernly inflections of somnambulists caught in composite flux. These are architecturally vibrant lullabies, creaking in the frost with the fury of a temperance that colours and flows through our moodform afferents.
De l'immondice asymptotique de Joshua Robinson:
(Traduit par Jessica Grenier)
Surgissant de l'immonde sommeil grandiose de l'œil vieillissant d'une tempête orageuse, ces lamentations des hauteurs sereines de notre monde sublunaire calment les vents qui se déchainent le long des asymptotes synaptiques. Elles vont mourir lentement à la limite des choses, nous ramenant vers des paysages familiers où les voix font résonner les inflexions nordiques des somnambules prisonniers du flux composite. Ces berceuses à l'architecture vibrante font crisser le givre avec toute la furie de la modération qui colore en traversant nos afférents tempéramentaux.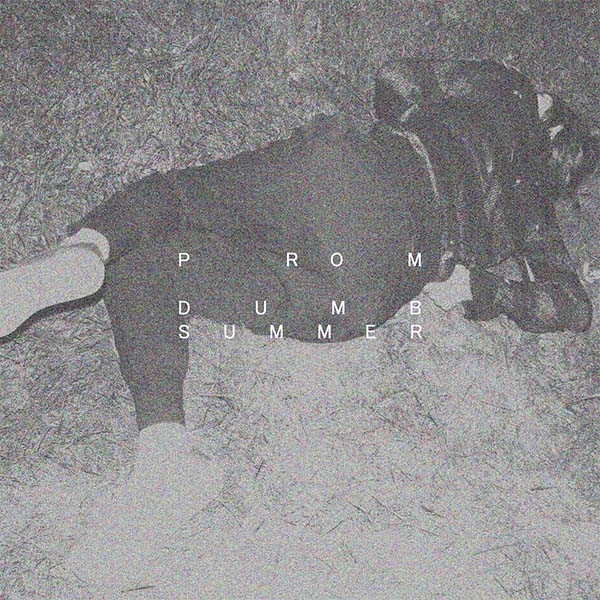 Prom
dumb summer
(Self Released)
Toronto, ON
From the shattered ornithology of Joshua Robinson:
They return, with lo-fi proverbs that speak to the static heart housed in the most whirling of us all. Tapestries hang from mildewed ceilings, affectations and tenderness falling from water spouts as charcoal recoils spiral scorned innuendo. To the criers prostrate on the yellowed floor: hold hands under cold taps as aquafirs pool in cupped hands; lips pursed, inhaling liquid healing. For those caught in the roundabout, know that heartstrings double as damaged ornithologies; clipped wings and tear ducts attuned to the crisp crackle of 'hello' followed by 'goodbye'. We are young. We are broken.
De l'ornithologie éclatée de Joshua Robinson:
(Traduit par Jessica Grenier)
Ils sont de retour avec des proverbes lo-fi qui parlent au cœur statique habitant les plus mouvementés d'entre nous. Tapisseries suspendues à des plafondsmoisis, manières et tendresse tombant de gerbes d'eau tels les rejets charbonneux spiralés d'une insinuation méprisable. Au crieur prostré sur le plancher jauni : joins tes mains sous le robinet froid comme des paumes recueillant un réservoir aquifère, les lèvres tendues pour recevoir la guérison liquide. Pour ceux perdus entre les lignes, sachez que les cordes sensibles sont aussi des ornithologies endommagées : ailes coupées et canaux lacrymaux accordés au crépitement craquant d'un « bonjour » suivi d'un « au revoir ». Nous sommes jeunes. Nous sommes brisés.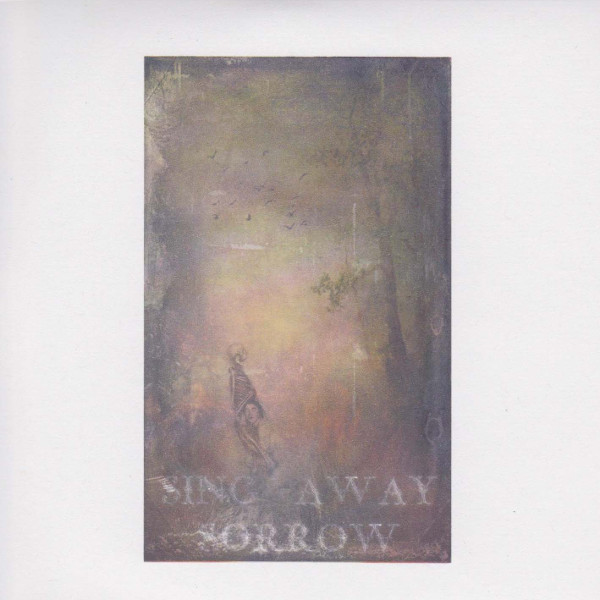 Johnny Kember
Sing Away Sorrow
Sarnia, ON
From the static pines of Joshua Robinson:
Traversing the intricate expanse of its sinuosities, Sing Away Sorrow is metallic in its breath. It weaves voltaic curlicues about conductors that inject cationic whispers into the aluminum capillaries that track our freckled skins, mapping out upon a cutaneous canvas the mysteries of the pine divides that house our tempered propriums. And within our outer space, we dance to sinusoidal static dreams and the waves of scintilla that spring forth from the constellations between our fingertips. In this charged space, the glitter of the current that runs between us is as close as we are distant to the spark of the heart.
Du pin statique de Joshua Robinson:
(Traduit par Jessica Grenier)
Sing Away Sorrow garde le relent métallique d'une longue traversée dans ses sinuosités complexes. Elle tisse des enjolivures voltaïques à propos de conducteurs injectant des murmures cationiques dans les capillaires aluminifères qui parcourent les taches de rousseur de notre peau; leur passage cartographiant sur un canevas cutané des forêts de divisions mystérieuses où habite notre patrimoine tempéré. Depuis notre univers intérieur, nous dansons au rythme des sinuosités de rêves statiques et des vagues particulaires qui émergent des constellations entre nos empreintes digitales. Un courant scintillant passe entre nous dans cet espace chargé. Il est si proche – aussi proche que l'étincelle du cœur nous est éloignée.

Johnny Kember – Outer Space Music for Louis & Bebe- 1956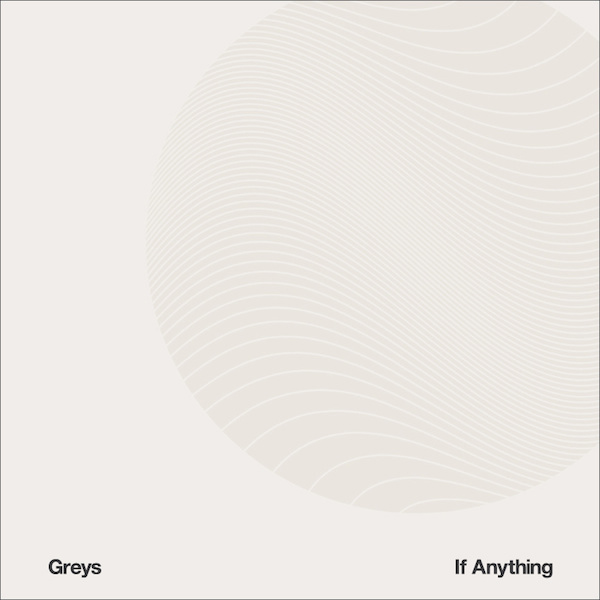 Greys
If Anything
Toronto, ON
From the mercurial maelstrom of Josh Rohs:
Greys are hardly milkin' it on this one. Instead, at 35 brain-blasting minutes, they pack a lunch punch lesser bands would take twice that time to serve up. From the festering fusillade of "Guy Picciotto" to the mercurial maelstrom of "Lull", mammoth-sized melodies (s)lay waste to a plain of delirious dischord. Guit-slinger/throat-shredder Shehzaad Jiwani spits sardonic vitriol with just a tablespoon of gravitas peeking through. If Anything is an 11-track claustrophobic lobotomy — an abrasive auxiliary to cure your existential angst and subdue the suburban decay.
Du maelström mercuriel de Josh Rohs:
(Traduit par Jessica Grenier)
Le dernier album de Greys, ce groupe d'« apprentis insensés », est loin d'étirer la sauce. Ils emballent plutôt 35 minutes explosives que d'autres groupes auraient hésité à offrir. De la décharge purulente de « Guy Picciotto » au maelström mercuriel de « Lull », des mélodies monumentales dévastent une plaine de discorde délirante. Brandissant sa guitare et sa voix gutturale, Shehzaad Jiwani crache son vitriol acerbe teinté par juste une pincée de sérieux. Les 11 chansons de If Anything sont une lobotomie claustrale, un substitut abrasif pour surmonter l'angoisse existentielle et la décadence banlieusarde.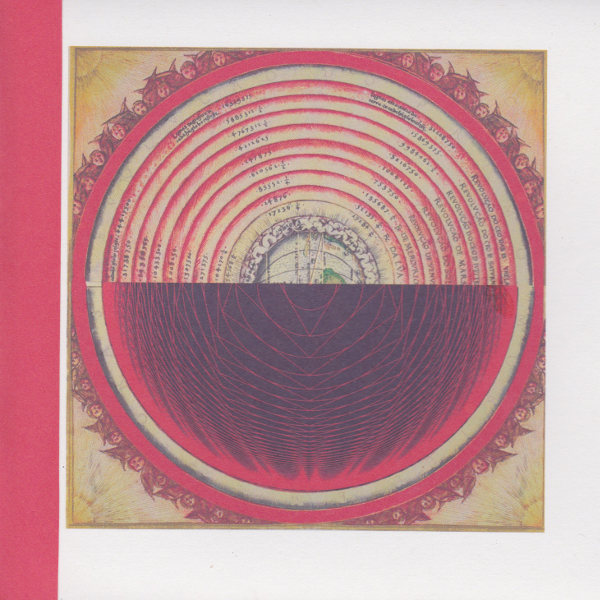 Justin Scott Gray
the radius of the innermost circle is One
Toronto, ON
From the chromatic maelstroms of Joshua Robinson:
Justin Scott Gray enlivens his post-folkloreisms with a battering exactitude that splits the circumference of the space before our eyes, sewing to quilted earth the intimated fabrics of a corporeal sojourner; one who has walked with the rattle and hum of the silent bombast that sits in the bottom of chests springing forth from mouths as a kaleidoscopic maelstrom of tonal chromaticity. And when our deciduous selves turn from hue to hue, the seasonalities by which we temper our malleable exteriors will draw from the soil underfoot the trills that intone our axial tilts.
Des maelströms chromatiques de Joshua Robinson:
(Traduit par Jessica Grenier)
Justin Scott Gray éclaire son post-folklorisme d'une exactitude sans merci qui vient scinder la circonférence de l'espace sous nos yeux avant de coudre une douillette terrestre sur le tissu personnel d'un visiteur charnel; celui qui a marché avec le cliquetis bourdonnant de la grandiloquence silencieuse – celle qui est étendue au fond des coffres surgissant des bouches telle la version kaléidoscopique d'un maelström de sonorités chromatiques. Lorsque nos êtres caducs passeront d'une teinte à une autre, la saisonnalité à laquelle nous adaptons nos extérieurs malléables tirera du sol les roulades entonnées par nos penchants axiaux.

Justin Scott Gray – Wedding Day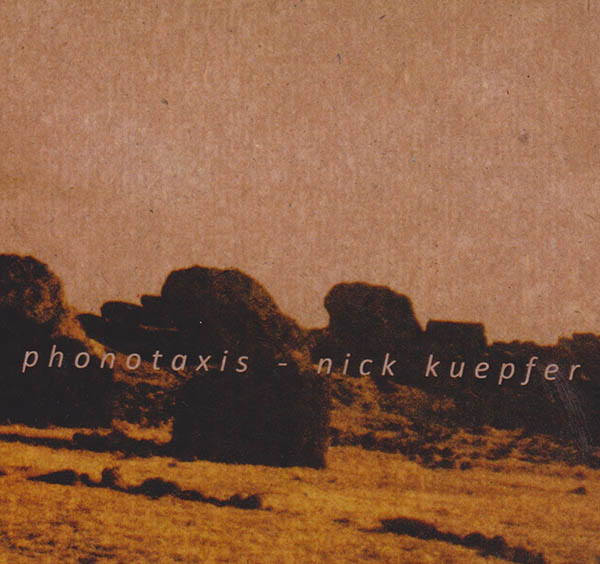 Nick Kuepfer
Phonotaxis
(Self Released)
Montréal, QC
From the synaptic mind-fogs of Joshua Robinson:
Delirium mind-fog hovers as the hazy overgarment that shrouds this release in an ethereality that is the aged and wondrous archetype of drone-glory. Manipulating the analog sepias of the bleeding starkness that blurs the fineries of static stasis and zoetic flux, Nick Kuepfer cossets these participles of the ever grand and particulate astral body. They are the intoned splendor paeans of spirit guides lost in the expansive diameters of limitless amplitudes, their waves brushing and then breaking against the littoral skins of syndetic pastures.
Du brouillard synaptique de Joshua Robinson:
(Traduit par Jessica Grenier)
Un brouillard délirant gagne les esprits, une cape floue enveloppant cet album d'une immatérialité propre à l'ancien archétype du drone dans toute sa splendeur. En manipulant la sépia analogique de l'austérité blessée qui trouble les parures de la stagnation statique et de la fluctuation zooétique, Nick Kuepfer dorlote ces participes, matière particulaire du corps astral grandiose. Ce sont les louanges splendides chantés par des guides spirituels perdus dans les diamètres expansifs d'amplitudes sans limites, leurs vagues frôlant puis se brisant sur les peaux du littoral des pâturages reliés.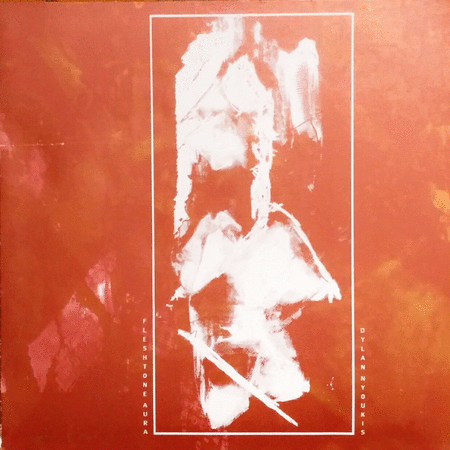 Fleshtone Aura // Dylan Nyoukis
Split
Toronto, ON // Brighton, UK
Fleshtone Aura
AREA
Toronto, ON
From the freed mind and followed ass of Kevin Hainey:
Two oceans-apart aural collage masters team up to flambe their best dashes of spice across this pair of tenderized and marinated beef steaks. Toronto's resident evil Fleshtone Aura (a.k.a. Andrew "No C" Zukerman) has been summoning strange sensations for over a decade now with duo du jour Gastric Female Reflex. He's undergone a plethora of personality crises with memorable recording identities like Various Artists, Untitled (to which his previous Chocolate Monk CDR was accredited), DJ Longhorn Grille and Charles Balls, but since Fleshtone was coloured in 2011, this has been Zukerman's most ambitious project.
The Beniffer LP is marbled clear, black and green and comes in an ornately silkscreened cover. It is a split with Brighton, UK scene survivor Dylan Nyoukis (Blood Stereo, Prick Decay), whose influence has been tantamount in experimental areas of modern composition since the early '90s. The two have been supporters of each other for many years now so a split LP makes perfect sense given their similar visions. Nyoukis also runs the envelope-pushing (albeit one full of psychedelic drugs) Chocolate Monk label which released the amazing AREA. This is music arranged to be chaotic, heavily inspired by ideas commissioned during 20th century composition's heyday rather than pop and rock's obsessions with keeping time and marching to repetition. If anything, this is music that aims to break down those conditioning influences.
De l'esprit libéré et du cul captivant de Kevin Hainey:
(Traduit par l'âme vagabonde de Louis-Félix Pellerin qui est inexplicablement attirée vers les arrière-trains)
Ces deux maîtres de la ratatouille musicale s'associent pour flamber cette paire de steaks marinés à l'aide de leurs meilleures épices, malgré les océans qui les séparent. Depuis plus d'une décennie, le démon local de Toronto, Fleshtone Aura (alias Andrew « No C » Zukerman), invoque d'étranges sensations avec le duo du jour Gastric Female Reflex. Il a traversé de nombreuses crises d'identité et est passé d'une personnalité mémorable à l'autre, notamment Various Artists, Untitled (c'est sous ce nom qu'il a sorti son dernier CD, Chocolate Monk, DJ Longhorn Grille et Charles Balls, mais Zukerman entreprend son projet le plus ambitieux depuis la mise en couleur de Fleshtone en 2011.
Son LP Bennifer, d'un marbré clair, noir et vert, vient dans une pochette dont la couverture est richement sérigraphiée. C'est un split avec Dylan Nyoukis (Blood Stereo, Prick Decay), un vétéran de la scène brightonienne dont l'influence est omniprésente dans le secteur expérimental de la composition moderne depuis le début des années 1990. Puisqu'ils s'encouragent mutuellement depuis des années et qu'ils partagent une vision similaire, un album split est la suite logique des choses. De plus, Nyoukis est à la tête du label discographique innovateur (innovations sans aucun doute influencées par la drogue psychédélique) Chocolate Monk qui était derrière l'incroyable AREA. C'est de la musique arrangée dans le but d'être chaotique, en plus d'être grandement influencée par la composition musicale du début du XXe siècle plutôt que par l'obsession à maintenir le rythme et marcher au pas des répétitions amenée par le pop et le rock. En fait, si on y pense, ce qu'on retrouve sur ce split, c'est le genre de musique qui vise à démolir les conventions modernes.
Fleshtone Aura – Level 2 [Split]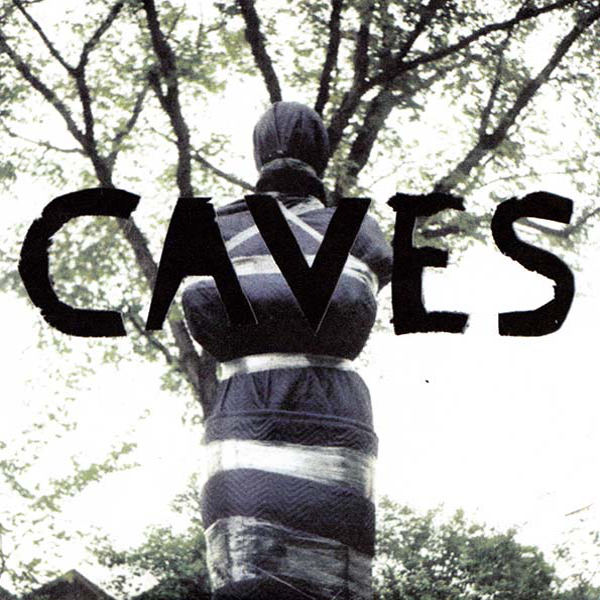 Caves
Idle Worship
(Self Released)
Saskatoon, SK
From the rot­gut of Christopher Laramee:
Home recorded power-pop with rough edges left intact, that's one way of saying it. Menthol smoked navel gazing trash heap living room inspired by Dada leanings, seasoned with extra PHASER. That's another. Peter, Angus, Jeremy and Stephen form the band here. Traditional song structures that emphasize the breezy, the sweet and the strange. "New One" sounds like Steely Dan fucked over by a drunken Orange Juice. Cave circa 2014 wouldn't have been out of place on Postcard in the early '80s. By that I mean they are reverent of classical rock, but not slavish and attendant. Lots of easy breathing here, remember, not EVERYONE needs to know just what exactly is going on. "Nirvanaman" is Pink Floyd circa­ A Momentary Lapse Of Reason falling asleep through airplane gas dreams, the one where the boat pulls into the dock and issues forth a stream of bile­-enraptured tourists who will never go away and die. Then they up the tempo and it ends. Nice one boys.
Du tord-boyaux de Christopher Laramee:
(Traduit par le foie malmené de Jessica Grenier)
Du power-pop un peu rêche sur les bords, enregistré à la maison, serait une façon de le décrire. Du nombrilisme à la fumée mentholée s'amoncelant en tas dans un salon d'inspiration Dada, relevé de PHASER – c'en est une autre. Le groupe est formé par Peter, Angus, Jeremy et Stephen. La structure traditionnelle des chansons souligne la désinvolture, la douceur, l'étrangeté. « New One » sonne comme Steely Dan qui se ferait prendre par un Orange Juice saoul. Le Cave de 2014 aurait été à sa place chez Postcard au début des années 80 – je veux dire qu'ils révèrent le rock classique, mais sans être serviles. On peut relaxer ici, il faut se rappeler que les gens ne sont pas OBLIGÉS de comprendre tout ce qui se passe. « Nirvanaman », c'est Pink Floyd époque A Momentary Lapse Of Reason, s'endormant en un rêve de gaz d'avion, celui où le bateau s'amarre au quai pour déverser un flot infini de touristes irascibles/enchantés qui ne vont jamais partir et mourir. Puis ils accélèrent le tempo, et c'est la fin. Elle était bonne les gars.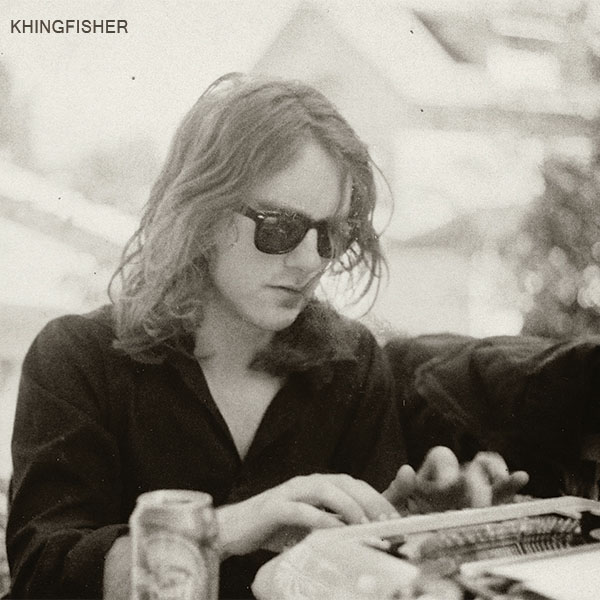 Khingfisher
Khingfisher
(Self Released)
Vancouver, BC
From the long morning light of Tyler Butler:
Wake up, feeling alone for just a moment: a jug of water and an empty bottle of wine on the bedside table. The soft impression of your lover's form rests remembering in the sheets. Listen. The pad of bare feet across the kitchen floor. The sizzle of bacon. The distinctive scrape of scrambled eggs. The trickle of drip brew pulls at your mouth: dry from wine and revelry. Just as these temptations cause your body to shudder and rise, a long sunbeam catches dust and forces your head back under the covers. From the other room, Khingfisher — Vancouver's Craig Alan Mechler — sings his soft songs for the last house guests, forgets his words in the night, and sings them again in hazy morning light.
De la lumière matinale languissante de Tyler Butler:
(Traduit par l'arrière-goût de Kraken de Jessica Grenier)
Se réveiller. L'espace d'un instant, ne voir que le grand lit vide – une cruche d'eau et un reste de bouteille de vin sur la table de chevet. Puis, la douce trace du sommeil d'un autre corps, encore sur les draps. Écouter. Le bruit de pieds nus qui traversent la cuisine. Le crépitement du bacon. Le raclement caractéristique des œufs brouillés. Le son de la cafetière appâte ta bouche desséchée par le vin et les festivités. Tout comme ton corps, succombant à la tentation, se soulevait en frissonnant, un long rayon de soleil fait briller des poussières, forçant ta tête à retourner sous les couvertures. Dans l'autre pièce, Khingfisher – Craig Alan Mechler, de Vancouver – susurre ses chansons pour les derniers invités, oubliant ses mots durant la nuit pour les chanter de nouveau dans la lumière brumeuse du matin.

Khingfisher – Our Lade of Constant Sorrow
---