Category: compact disc
Marriage
Sun Start / Waterboard
(Self Released)
Toronto, ON
From the basement tape deck of Brennan McCracken:
These beaming transmissions – the first from Toronto's Marriage – show a band fluent in many melodious languages. "Sun Start" and "Waterboard" interlock like aria and recitative or water and ice; two sides of the same kaleidoscopic, oxidized coin. A foggy prelude and an underwater dirge, a double shot of tin can transcendence from the belly of the beast. Dig (in).
Du magnétophone de sous-sol de Brennan McCracken:
(Traduit par le temps de Julie Forget)
Ces transmissions rayonnantes ­– les premières de Marriage (Toronto) – dévoilent un groupe qui parle couramment de nombreuses langues mélodiques. « Sun Start » et « Waterboard » s'imbriquent comme une aria et un récitatif ou comme l'eau et la glace; deux côtés de la même pièce de monnaie kaléidoscopique et oxydée. Un prélude brumeux et un chant funèbre subaquatique, un doublé de transcendance en conserve directement du ventre de la bête. Plongez(-y).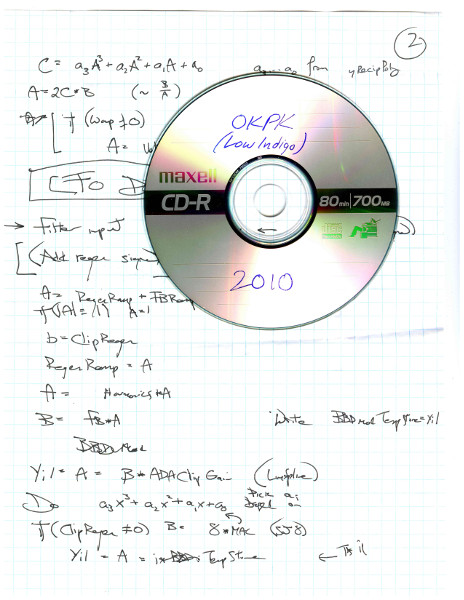 From the four season rotation of Johnnie Regalado:
A years always seem to start off at its darkest. Life mostly lived under blacklight. White winter fallacy and an overdose of halogen. Arms outstretched to stumble until you're once again voyaging down that unseen pathway. A spring that propels you out of the stream and into a pursuit of light. Where things can be different. Where things can be alright. Squint in your pursuit of spectral seasons past. The search for the perfect summer. When was the last time weather lived up to your bone memory? We can keep doing laps of the sun until we get things right. Luckily life's spirals are just another kind of loop on which you can build beats.
Des quatre saisons de Johnnie Regalado:
(Traduit par Virginie Langlois)
On dirait qu'une année commence toujours à son niveau le plus sombre. Que l'on a passé la majeure partie de son temps sous la lumière noire. Hiver blanc fallacieux et overdose d'halogène. Les bras tendus pour avancer de façon hésitante jusqu'à emprunter de nouveau ce sentier dissimulé. Un ressort qui nous propulse hors du courant et nous lance à la poursuite de la lumière. Là où les choses peuvent se passer différemment. Où elles sont à leur place. Réfléchissez un peu à votre expérience des saisons spectrales. La quête de l'été parfait. La dernière fois que le temps vous a marqué dans la chair, c'était quand? On peut toujours attendre les prochaines rotations autour du soleil jusqu'à ce que les choses aillent mieux. Heureusement les spirales de la vie sont elles aussi des sortes de boucles qui nous permettent de bâtir des rythmes.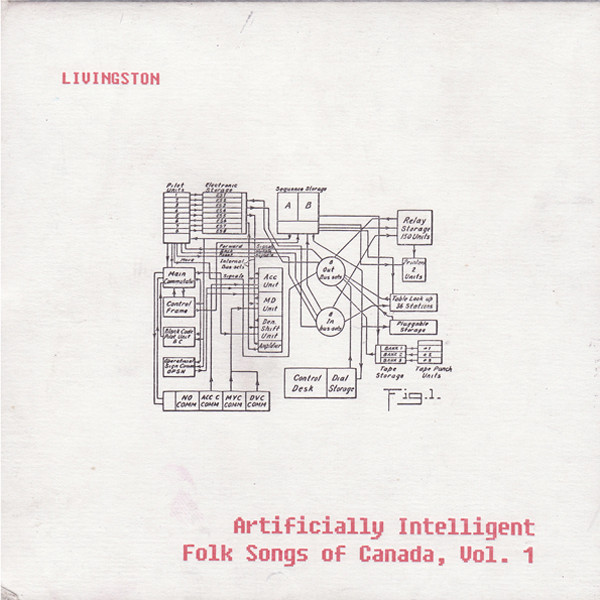 Livingston
Artificially Intelligent Folk Songs of Canada, Vol. 1
London, ON
From the unnerved automatism of Eileen Wennekers:
Livingston, the metadata analysis program that composed these songs, brings to our attention the statistical overrepresentation of weary melancholy in Canadian folk. Each classic form is algorithmically reconfigured – the lonesome ballad, the kiss-off, the tavern drinking song, the road anthem*, the love confessional – but an entirely human-seeming blues tints the songwater.
The surface, uncanny authenticity, is disturbed at rhythmic intervals by the sound of its cracking logic. Repetitions appear instead of rhymes. Arrangements seem somehow not quite right. In the place of the crowd, or Stompin' Tom, a machine stamps through the sing-along of "I Am a Weary Immaterial Labourer in a Post-Industrial Wasteland". Dr. Henry Svec's faithful renderings of Livingston's compositions throw a wrench into the folk scene, delivering both a punch and a puncture. What we imagine to be singular and personal is projected onto a perfectly reflective screen bounded by forces that far exceed us: "Somebody with the great lovemaking manual/Knows what I'm going to do/Knows it and has seen it in pictures/My route to you."
*To our amusement, Livingston has performed a deliciously Borgesian function: Generating by purely mathematical functions an exact copy of the Eagles' "Take it Easy" – although the title it generated is slightly different.
De l'automatisme perturbé d'Eileen Wennekers:
(Traduit par l'esprit machinal de Louis-Félix Pellerin)
Livingston, le programme d'analyses de métadonnées qui a composé ces chansons, porte notre attention sur la surreprésentation statistique de la mélancolie lasse du folk canadien. Chaque archétype classique est reconfiguré algorithmiquement; la balade solitaire, l'adieu d'un amoureux, la toune de taverne, l'hymne de la route*, la confession d'amour… Mais un blues d'entière apparence humaine les habite. À première vue, l'étrange authenticité de la machine est troublée par le son de sa logique craquelée à intervalles rythmés. Au lieu de rimes, ce sont des répétitions qui apparaissent. En plus, il semble manquer un je-ne-sais-quoi aux arrangements. Au lieu de la foule, ou de Stompin' Tom, une machine s'active au rythme de « I Am a Weary Immaterial Labourer in a Post-Industrial Wasteland ». L'adaptation fidèle des compositions de Livingston par Dr Henry Svec met des bâtons dans les roues de la scène folk, l'ébranlant et la perforant un brin. Ce qu'on imagine être singulier et personnel se retrouve projeté sur un écran maintenu en place par des forces qui nous échappent : « Somebody with the great lovemaking manual/Knows what I'm going to do/Knows it and has seen it in pictures/My route to you. »
*À notre grand amusement, Livingston a accompli quelque chose de merveilleusement borgésien : en utilisant des fonctions purement mathématiques, il a pu générer une copie exacte de la chanson « Take it Easy » par The Eagles, quoique le titre créé soit légèrement différent.

Livingston – Instructions to Your Integrated Circuits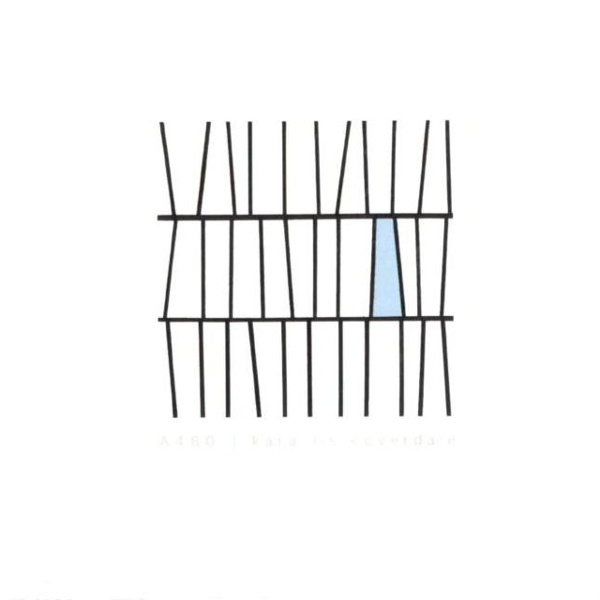 Kara Lease
A 480
(GATE)
Montréal, QC
From the astral intuition of Christina Bell:
A 480's overtly optimistic sound blurs the boundary between the human and the electronic machine by manipulating choral lines to convey a brightly methodical other-world. This album tows an inspired line between astral intuition and the perfectly planned. Kara-Lis Coverdale effectively and informedly orchestrates a flawless nod to classical avant-garde composition. Her ambiguously titled tracks draw on a Steve Reich-inspired methodolgy by sampling vocal recordings that have been artfully displaced, reused and ultimately upcycled to create a new sound. Every so often different loops spontaneously collide and coincide in the album's aural atmosphere. A mesmeric listen is unavoidable.
De l'intuition astrale de Christina Bell:
(Traduit par le sens commun cosmique de Louis-Félix Pellerin)
La musique ouvertement optimiste de A 480 floue les barrières entre humain et machine en manipulant les lignes chorales pour exprimer un sentiment d'outre-monde méthodiquement éclatant. Cet album fait la différence entre l'intuition astrale et la planification parfaite. Kara-Lis Coverdale fait un clin d'œil bien placé à la composition classique d'avant-garde. Ses chansons aux titres ambigus s'inspirent d'une méthodologie à la Steve Reich en échantillonnant des enregistrements vocaux qui ont été réutilisés et surcyclés d'une main habile pour en faire un son nouveau. De temps en temps, différents clips entrent en collision spontanée et s'entremêlent dans l'atmosphère auditive de l'album. Lorsqu'on l'écoute, ce n'est qu'une question de temps avant que l'on succombe à la fascination.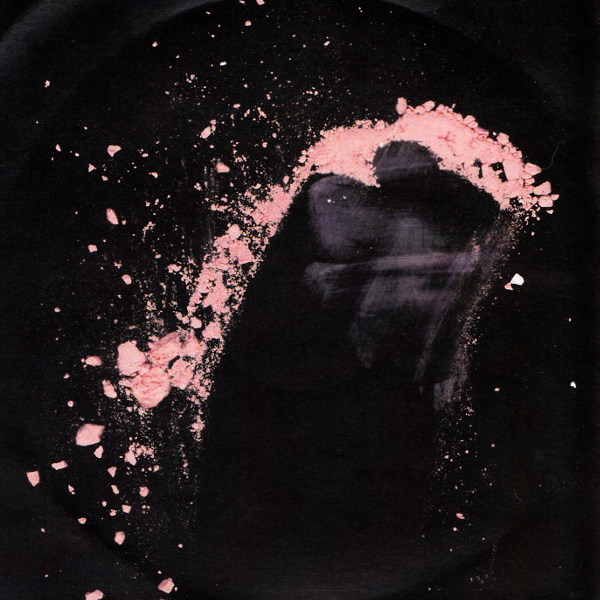 Colin Fisher
Original Face
Toronto, ON
From the threadbare undergarments of Joshua Robinson:
Tempered and seasonally diminutive like the fissures in our skin and the bags under our eyes, Toronto's Colin Fisher orchestrates miasmatic aggregates into olfactory innuendo, hinting at a deep reach into the bowels of genre fusion to withdrawal an aesthetic that is equal parts free-form performance and orchestrated aural pragmatism. There is a subtle ineffability about Original Face, as if Fisher is indeed walking the precipitous narrow between performative poetics and inferred intention; a musicality that is heard, felt, and seen all within the same breath.
Hinting at the genres and creativities embodied by the likes of Colin Stetson and Brodie West to the calamitous post-rockery of a jazz-infused Godspeed You! Black Emperor and the (somewhat) acoustic quietudes of label-mate Doc Dun, Colin Fisher has figuratively sewn himself into the neo-classical post-rock undergarments of our northernly attire and is perfectly at home in our collective vestiary.
Des sous-vêtements râpés de Joshua Robinson:
(Traduit en solidarité par Nadine Tkatchevskaia)
Tempéré et diminutif de façon saisonnière comme les fissures dans notre peau et les poches sous nos yeux Colin Fisher de Toronto orchestre des sommes miasmatiques dans un sous-entendu olfactif, en laissant entendre une atteinte profonde aux entrailles de la fusion des genres et un retrait vers l'esthétique partagée équitablement entre la performance improvisée et le pragmatisme auditif orchestré. Il y a une ineffabilité subtile à propos de Original Face, comme si Fisher traçait l'escarpement étroit entre la poétique performative et l'intention inférée; une musicalité qui est entendue, sentie et vue à l'intérieur d'un même souffle.
En faisant un clin d'oeil aux genres et aux créativités incarnés par Colin Stetson et Brodie West jusqu'au post-rock calamiteux de Godspeed You! Black Emperor rempli de jazz et aux quiétudes (presque) acoustiques de son partenaire de label Doc Dun, Colin Fisher s'est cousu, au sens figuré, dans les sous-vêtements néo-classiques du post-rock de notre tenue Nordique et se sent bien à l'aise dans notre vestiaire collectif.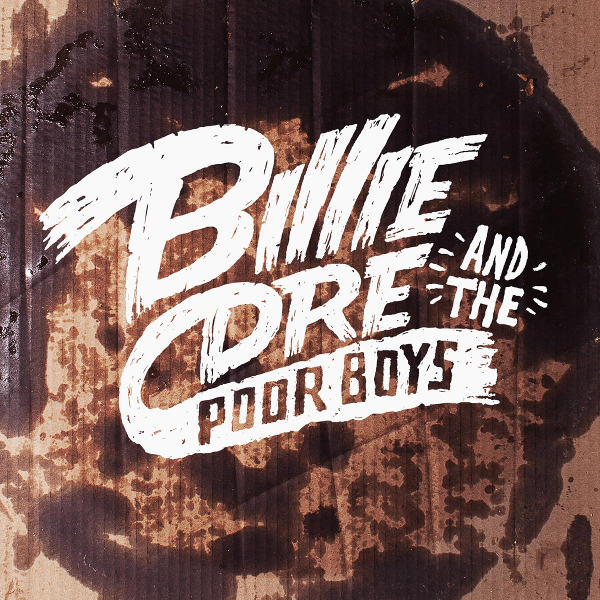 Billie Dre & The Poor Boys
Garlic Fingers
(Self Released)
Halifax, NS
From the late-night cravings of Brennan McCracken:
Anthems of late-night attitude. Odes to sweat-soaked ceiling tiles, one a.m. al fresco and speed — the lifestyle, not the drug — played loud and fast, then louder and faster. Garlic Fingers is a monumental release, with 10 songs that distill the garage tsunami of the Poor Boys' live show pure grease. This is a record for the people: woah-oh choruses, melody-deconstructing solos and relentless rhythms, the kind of music that sounds better with handclaps included. Smiles guaranteed.
Des envies nocturnes de Brennan McCracken:
(Traduit en solidarité par Nadine Tkatchevskaia)
Des hymnes d'attitude nocturne. Des odes aux carreaux du plafond trempés de sueur, un matin al fresco et du speed — le style de vie pas la drogue — jouées bruyamment et vite, puis plus bruyamment et plus vite. Garlic Fingers est un enregistrement monumental avec 10 chansons qui distillent le tsunami dans le garage du concert live des Poor Boys, de la graisse pure. Il s'agit d'un enregistrement pour le peuple : des refrains wouah-oh, des solos qui déconstruisent les mélodies et les rythmes incessants; le genre de musique qui a un meilleur son en tapant des mains. Des sourires garantis.

Billie Dre & The Poor Boys – King Taco
loi do
loi do
(Self Released)
Toronto, ON
From the close stage congregations of Joshua Robinson:
Loud and buzz-rocking to the nth degree, loi do's self-titled debut is all garage mayhem, roiling in vivacious self-exertion. Comprised of Different Skeletons' Daniel Houghton and Daniel Jardine, this guitar/drums duo rains down a fury of distorted bombast, rattling diaphragms and windowpanes alike. Stirring and monstrous, loi do speak to the undeniable strength and resilience of the anti-calm noisemakers of earlier 2000s fame, reigniting the sweat-doomed, frenetic frenzy of close stage congregations. With a love for buzz and buzzing hard, loi do meet SLC in the swampy subterranean pores of Canada's hairy garage-rock basement, proof positive that the cracked and splintered floor underfoot is just as strong as it ever was.
Des rassemblements intimes de Joshua Robinson:
( Andreanne Dion)
Bruyant et bourdonnant de rock au énième degré, le premier album éponyme de loi do donne dans la pagaille garage, remuant dans un effort de soi exubérant. Formé de Daniel Houghton et Daniel Jardine de Different Skeletons, ce duo guitare/batterie nous offre un déluge de musique grandiloquente déformée, qui secoue les diaphragmes autant que les fenêtres. Émouvant et monstrueux, loi do témoigne de la force indéniable et la détermination des musiciens anti-calme célèbres au début des années 2000, et relance les rassemblements intimes imbibés de sueur et d'une énergie frénétique. Avec un amour pour le buzz et pour une musique survoltée, loi do rencontre SLC dans les pores souterrains marécageux du sous-sol canadien de rock garage velu, preuve absolue que le plancher fendu et éclaté sous nos pieds est plus solide que jamais.

loi do – Old Fashioned Feeling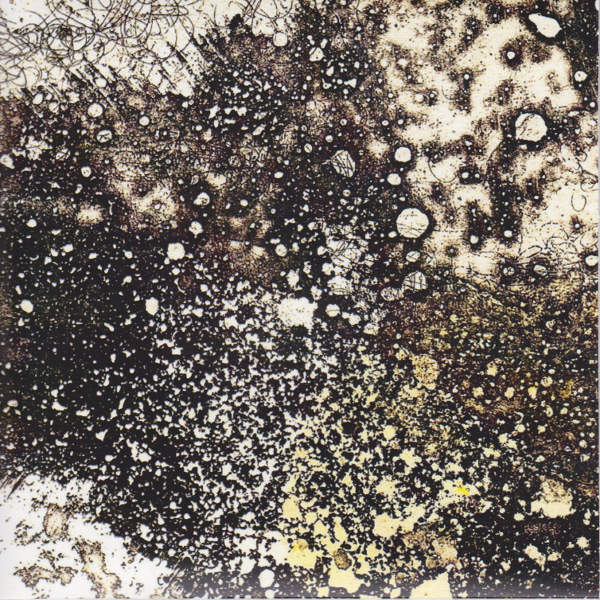 Le Pélican Noir
Le silence tendu au-dessus de nos têtes comme un orage en suspens
(Faff Records)
Montréal, QC
From the fulgent telescope of Joshua Robinson:
Celestial circumflexes as astral bodies collide to the subterranean syntax of voices registering an instrumental intonation, with arms and heads tilting skywards as the commiseration of the night wraps itself about the day. Take sartorial solace as bodies sway to the reassurances of the timbred phonetics that dance loosely on floors of imagined terrestrialism. The sky breathes heavily, exhaling a dusk that renders moot the muggy light emanating from dimly lit doorways, as denizens of Krautrock propinquities are captured in motion, swaying to the post-rock sepia of slow-form stellar dramatics. Projections of these asymptotic stargazers stand ghostly and translucent before the break of reverie, as the firmament collapses under the weight and provocation of stylistic convergence. Colours bleed into one another as telescopes turn inwards to capture the sights that are the sounds of the nothernly whispering amongst themselves.
Du brillant téléscope de Joshua Robinson:
(Traduit par les pulsations galactiques de David Kohler)
Circonflexes célestes pendant que des corps astraux entrent en collision avec la syntaxe souterraine de voix qui enregistrent une intonation instrumentale, avec bras et têtes inclinés en direction du ciel, alors que la commisération de la nuit s'enveloppe autour du jour. Consolez-vous alors que ces astres se balancent aux timbres phonétiques rassurants qui dansent nonchalamment sur des planchers au terrestrisme imaginé. Le ciel a le souffle lourd; il exhale un crépuscule qui rend discutable la lumière moite émanant des portes faiblement éclairées, tandis que les proches de Krautrock sont capturés dans le mouvement, balançant aux sépias post-rock d'un lent drame stellaire. Les projections fantomatiques et translucides de ces astronomes asymptotiques se tiennent à l'aube de rêveries alors que le firmament fléchit sous le poids et la provocation de convergences stylistiques. Les couleurs déteignent les unes dans les autres tandis que le téléscope se retourne contre soi pour capturer les vues que constituent les sons des chuchotements du Grand Nord.
Les Pélican Noir – …Et Les Arbres Déserteront Les Champs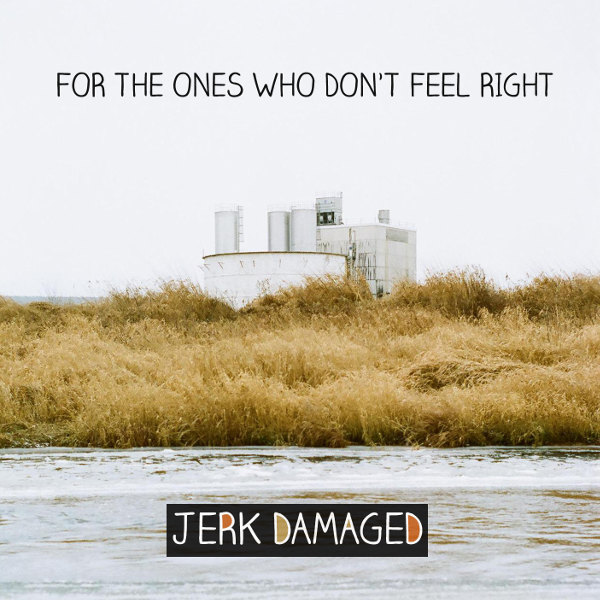 Jerk Damaged
For the Ones Who Don't Feel Right
(Self Released)
Truro, NS
From the hazy outline of Kevin Braiser:
Channeling Hüsker Dü and the Replacements, Truro legend Evan Mumford crafts a crucial reminder for us old-punks: it is still cool to wax poetic on the steady flashes of frustration, pain, and joy we haven't lost ourselves to since high school. Half the tracks are backed by Sackville rats Joe Chamandy (Astral Gunk) and Scott Brown (Kappa Chow), making this an essential grip for fans of recent marsh-scuzz releases. For the Ones Who Don't Feel Right is currently soothing my grown-up pains, and I'm considering crowd surfing on the TTC.
De la silhouette floue de Kevin Braiser:
(Traduit par la forme assombrie de Louis-Félix Pellerin)
C'est en canalisant Hüsker Dü et The Replacements que la légende truroise Evan Mumford rappelle aux vieux punks quelque chose de crucial : il n'y a pas de honte à poétiser ces moments de frustration, de douleur et de joie dans lesquels on ne s'est pas abandonné depuis l'école secondaire. La moitié des morceaux sont faits en collaboration avec les rats sackvillois Joe Chamandy (Astral Gunk) et Scott Brown (Kappa Chow), faisant de cet album un incontournable pour les fans de punk sale et marécageux contemporain. For the Ones Who Don't Feel Right met du baume sur mes plaies existentielles, et je pense sérieusement aller faire du body surfing sur le réseau de la TTC.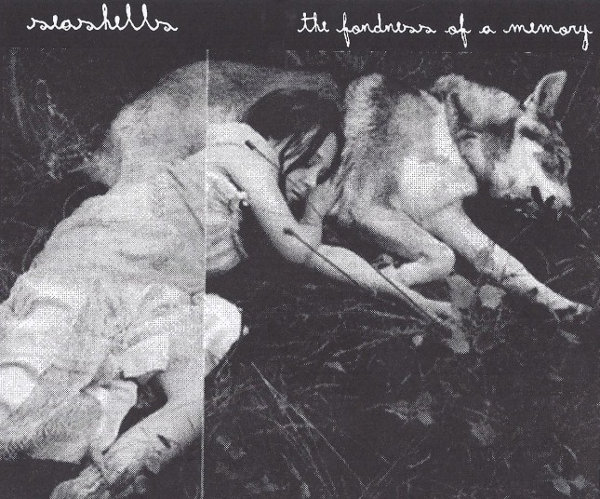 Seashells
The Fondness of a Memory
(Inyrdisk)
London, ON
From the transcending clock of Javier Fuentes:
Disorienting and sometimes harsh zones are par for the course when digging through the Inyrdisk crates, but this latest release from Seashells throws its curveball in the form of unassuming pop precision. Soft strums brush off our troubles with a melodic sleight of hand. Teresa Daniele's vocals announce their calming presence without waking the silent spaces. Cut through your radio static and pay close attention to how the signal mixes with the hushed breeze outside. Your unfound memories from simpler times will transcend the clock through these saccharine gems.
De l'horloge transcendante de Javier Fuentes:
(Traduit par la mélodie déroutante de Julie Forget)
Des zones déroutantes et parfois discordantes sont courantes quand on cherche parmi les boîtes d'Inyrdisk, mais cette récente sortie de Seashells lance sa balle courbe avec une précision de pop modeste. Des grattements doux écartent nos difficultés avec une dextérité mélodique. Les voix de Teresa Daniele annoncent leur présence calmante sans réveiller les espaces silencieux. Choisissez votre radio statique et prêtez attention à la manière dont le signal se mélange avec la brise feutrée à l'extérieur. Vos souvenirs cachés de temps plus faciles transcenderont l'horloge grâce à ces pierres précieuses saccharines.
---