Category: compact disc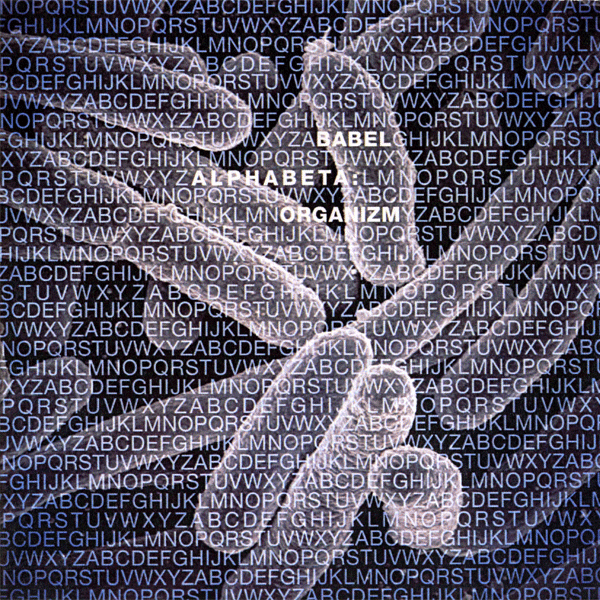 BABEL
Alphabeta 2: Outskirts / Alphabeta 3: Organizm
Toronto, ON
From the ABC-123 of Johnnie Regalado:
So many great poets exercise in form; the subtle limitations account for limitless variations on a theme. Toronto's BABEL apply similar sensibilities to experimental ambiences and continues a prolific legacy. These two discs complete an Alphabeta trilogy where form meets concept and words become instrumental music. Outskirts, a collection of original demos and sketches, is an honest look at an artist itching an idea to blissful satisfaction. On Organizm, BABEL has embraced the inevitable drone of this mad experiment and allowed a brilliant idea to take control of the creation. This series of recordings is pure synthetic authenticity.
De l'ABC-123 de Johnnie Regalado:
(Traduit par la comptine tournant dans la tête de Jessica Grenier)
Beaucoup d'excellents poètes travaillent sur la forme; et ses contraintes subtiles expliquent les variations infinies sur le thème. BABEL, de Toronto, s'intéresse aux ambiances expérimentales avec une sensibilité similaire, augmentant un héritage déjà considérable. Ces deux disques complètent la trilogie d'Alphabeta, où forme, concept et mots deviennent un même instrument de musique. Outskirts, une collection de démos et de croquis originaux, offre un regard honnête sur l'idée qui démange un artiste; le soulagement n'arrivant qu'avec son accomplissement. Sur Organizm, BABEL s'est abandonné au drone inévitable de cette folle expérimentation en laissant une idée brillante diriger la création. Une série d'enregistrements faite d'authenticité synthétique pure.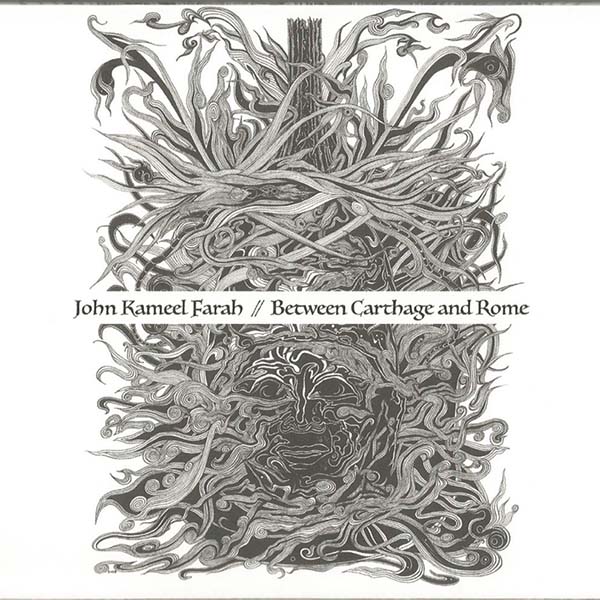 John Kameel Farah
Between Carthage and Rome
(Self Released)
Toronto, ON
From the purloined prognostications of Mark Anthony Brennan:
Zephyr is the name. Its breath gently blows through Constantinople on its way to the Eastern lands. From its dusty beginnings in the desert the sirocco slowly builds up its rage, sweeping up Hannibal in its surge, before finally touching down with the force of a hurricane. For the wind that lashes out in destruction on its way westward there is no name, for it is a lie. It is zephyr in disguise. It will return.
Des prédictions dérobées de Mark Anthony Brennan:
(Traduit par Jessica Grenier)
Zéphyr est son nom, et son souffle dirigé vers les terres orientales traverse doucement Constantinople. Depuis le désert poussiéreux où il est né, le sirocco attise lentement sa rage, jusqu'à pouvoir renverser Hannibal d'une seule poussée, pâle avant-goût de la puissance tumultueuse qu'il atteindra bientôt. Il n'y a pas de nom pour le vent destructeur qui chemine vers l'Ouest parce que c'est un mirage. C'est le zéphyr déguisé : un jour, il reviendra.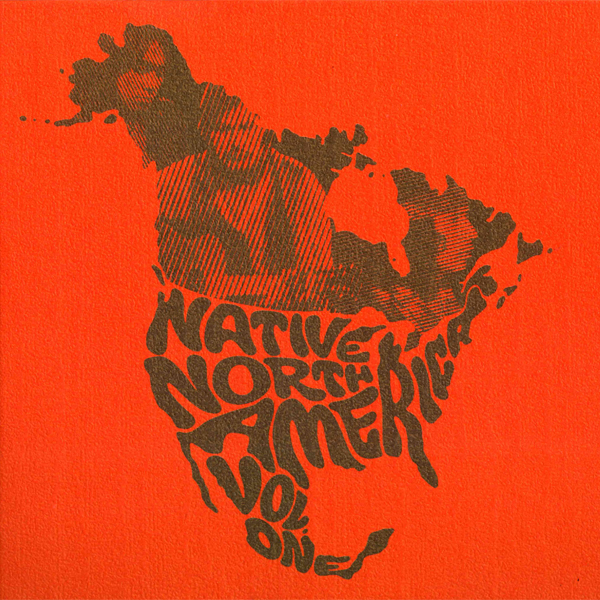 Various Artists
Native North America: Aboriginal Folk, Rock, and Country: 1966-1985 (Vol. 1)
Various,
From the anonymous fox that is Talia Jacob:
Like a reprieve from cold Canadian winters, Native North America easily enfolds you in its warmth, swaddling you in rich & deep melodies. From sea to sea, twenty-three Aboriginal artists & groups echo this land's rawest vistas; the rolling of prairies, the crispness of mountains, the coolness of woods, the smoking of cities, the choking of towns. Sonorous voices breathe a cold draft through the cozy acoustic folds of music, with rustling whispers of voicelessness, oppression, exploitation & vagrancy. In a very subtle & slow way, these songs reach deep inside of you. The compilation proves to be a beautiful intimation of music as a rediscovery of culture, voice & meaning.
De la part du renard anonyme qu'est Talia Jacob:
(En direct de l'hémisphère gauche de Diane Beaupré)
Pour vous donner un répit des froids hivers canadiens, laissez Native North America vous envelopper dans sa chaleur et vous emmitoufler dans ses riches et envoûtantes mélodies. D'un océan à l'autre, vingt-trois artistes et groupes autochtones font écho aux paysages les plus purs du pays; les immenses prairies, les montagnes majestueuses, les forêts apaisantes, les villes grouillantes, les agglomérations étouffantes. Les voix graves soufflent le froid sur la musique réconfortante, comme les bruissements murmurés de l'oppression, de l'exploitation et du vagabondage. Lentement et de façon très subtile, ces chansons vous atteignent profondément. La compilation se révèle être une magnifique invitation à redécouvrir la culture, la voix et le sentiment par la musique.
Willie Dunn – I Pity the Country
Lloyd Cheechoo – James Bay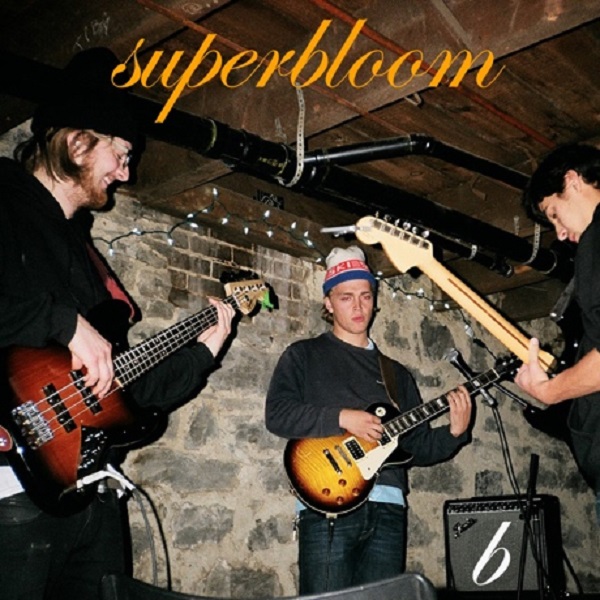 Superbloom
Always With My Friends
Montreal, QC
From the 1989 – 2009 of Kanye Christ:
Seeing Superbloom live is like taking a bite of Big Mac. There's a sense of juvenile toilet humour and a certain raw punk energy to otherwise hazy and sincere afternoon pop-rock jams. Hailing from the City of Champions and spending their formative years bumming around Edmonton's music scene of the time as well as pumping out grindcore and power-violence under the name Detroit, Superbloom's phenomenal first single is titled Always With My Friends. It sounds a lot like their friends consist of the Happy Mondays, the Stone Roses, and Washed Out which helps to provide a childhood fantasy that kids even decades apart can enjoy and soak in.
Du 1989-2009 de Kanye Christ:
(Du coeur choux-fleur de Flora Hammond)
Voir Superbloom en concert, c'est comme mordre dans un Big Mac. Flairant l'humour juvénile pipi-caca, ces tounes pop-rock sincères d'après-midi brumeux présentent une certaine énergie punk brute. Originaire de la Ville des Champions, Superbloom a passé ses années de formation à jouer ici et là au sein de la scène musicale d'Edmonton, tout en libérant grindcore et powerviolence sous le nom de Detroit. Premier single phénoménal de Superbloom, Always With My Friends laisse croire à une amitié avec les Happy Mondays, les Stone Roses et Washed Out, aidant à forger des rêves d'enfance que tous les jeunes —même issus de décennies différentes— peuvent embrasser dans l'abandon.
Slight
Spirit School
(Self Released)
Montréal, QC
From the orange mind of Catherine Debard:
Montreal's Slight is channeling 90s psychedelic art rock and shoegazey melodies with this sweet haunting 2-track EP. The repetitive shimmering guitar line on "Spirit School" echoes a distant Sonic Youth pop era, the organ and melody carries us in a Spacemen 3 teenage afterschool hang out in empty parking lots, trashing cans. "Tasting" is heavier sounding, My Bloody Valentine layers of whistling drone and loud bass juxtaposed to prog pop flights of 60s sunshine. The vocals are efficient, as those melodies that stay on your mind. Dark and light, dancey and wild on a meticulously crafted canvas.
De l'esprit orangé de Catherine Debard:
( Catherine Debard)
Le groupe montréalais Slight capte des ondes de rock psychédélique artsy aux teintes shoegazes des 90s dans ce EP de deux chansons. La guitare obsessive et scintillante de "Spirit School" fait penser à la période de solide pop de Sonic Youth, l' orgue et la mélodie nous entraîne dans un chilling d'adolescents après l'école dans un stationnement désert à lancer des canettes, à niaiser avec des paniers d'épicerie en écoutant du Spacemen 3."Tasting" est plus pesante, juxtaposant des couches de drone fumant à la My Bloody Valentine et basse lourde, à des envolées ensoleillées prog pop des 60s. La voix est efficace, comme les mélodies qui te restent dans la tête. Sombre et léger, dansant et sauvage sur un canevas méticuleusement apprété.
Nick Storring
Gardens
Toronto , ON
From the aberrant psychology of Jake Bornheimer:
Gardens is a matrix of acoustic sound, constantly fluxing and slowly transmuting to alternate forms. Cacophony to symphony. There's an incredible sense of flow here, some sections surge forward, others float blissfully on. Storring employs dissonance expertly throughout the pieces. Elements of the music come from all over the place: post-rock melodic structure, classical influences, gamelan, drone, what sounds like tibetan singing bowls, and a host of instruments spanning India, Thailand, China, Indonesia, Turkey, Africa, and more. As one listens they find themselves sinking backwards into a trance. The experience is dark, enchanting, repellent, and resplendent.
Gracieuseté de la psychologie aberrante de Jake Bornheimer:
(En direct de l'hémisphère gauche de Diane Beaupré)
Gardens est une matrice de sons acoustiques, toujours en mouvement, mutant lentement en formes alternatives. De la cacophonie à la symphonie. Il se dégage une sensation de flux surprenante. Certaines portions déferlent comme une vague, d'autres nous donnent envie de s'y abandonner. Dans tous les morceaux, Storring utilise la dissonance de façon experte. Des éléments musicaux jaillissent de toute part : structure mélodique post-rock, influences classiques, gamelan, drone, un son qui ressemble à celui des bols chantants tibétains et une panoplie d'instruments provenant de Thaïlande, Chine, Indonésie, Turquie, Afrique et d'ailleurs. Pendant l'écoute, on entre en transe. L'expérience est sombre, enchantée, repoussante et resplendissante.
Nick Storring – Nothing Seems to Rhyme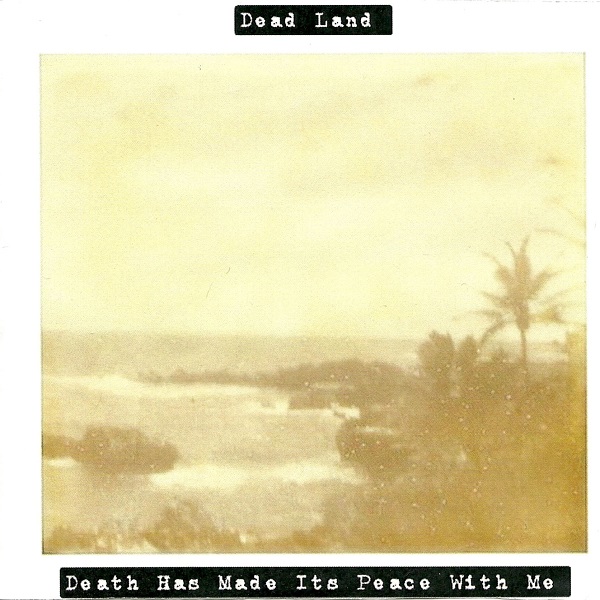 Dead Land
Death Has Made Its Peace With Me
(Self-Released)
Ottawa, ON
From the misguided handshake of Katie Jensen:
A shadow is following you. It bites at your heels, dragging exposed metacarpals across your skin. Its cheeks puff out with suspended breath, clammy and poised with droplets of mildew, begging for a kiss. It wants to be loved the way you loved yourself once.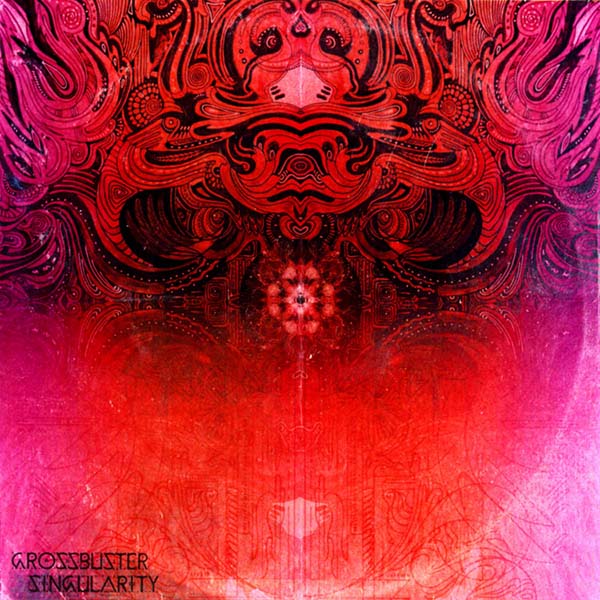 Grossbuster
Singularity
(Self Released)
Victoria, BC
From the rapid fingertips of Johnnie Regalado:
Take a mad stack of rare tapes and boil them down in the brain basin, rinse 'em through the rhythm veins, and fire 'em off through rapid fingertips . Grossbuster blasts an injection of the raw and analogue into a dose of dance music rarely heard on island time. Fresh loops lapping waves of bliss mist against the shores of our audible bays.
Du bout des doigts rapides de Johnnie Regalado:
(Traduit par la non-insulaire Mylène Quevillon)
Prenez une quantité folle de cassettes rares et faites les bouillir dans le bassin du cerveau, rincez-les à travers le rythme des veines, et faites les éclater par un mouvement rapide du bout des doigts. Grossbuster fait exploser une injection de sons crus et analogiques en une dose de musique dance rarement entendu au rythme de l'île. Un nouveau circuit de clapotis de vagues de brouillard extatique contre les rives de nos calanques audibles.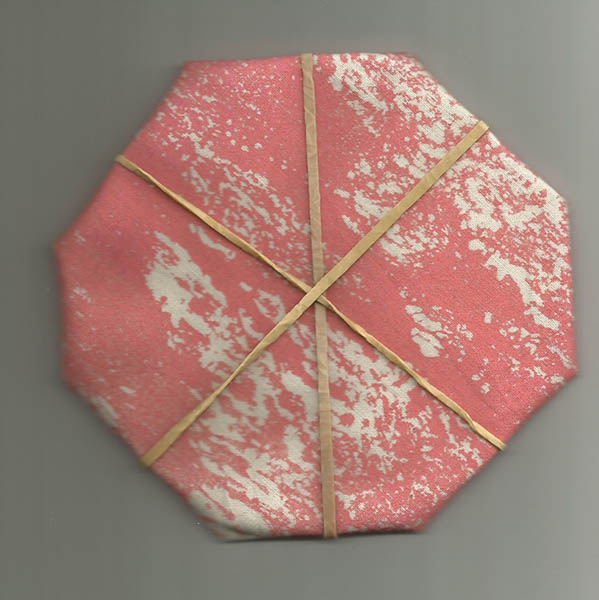 Gel Nails
Savory
(Self Released)
Blackfalds, AB
From the dystopian despair of Mark Anthony Brennan:
It's a morass of transistors and steel. An electronic bog from which there is no escape. That unearthly humming could be music of some kind, or maybe just the auditory manifestation of my own psychosis. Wait, is that a voice? It is. It's either a robot whispering to me or a man hissing down an air duct. Either way, there is no hope. One is an inanimate object, incapable of caring. The other is made of metal. Either way they are a just another cog in this all-consuming machine.
Du désespoir dystopique de Mark Anthony Brennan:
(Traduit par Jessica Grenier)
C'est un bourbier d'acier et de transistors. Un marécage électronique duquel on ne peut s'échapper. Ce bourdonnement surnaturel pourrait être un type de musique… ou peut-être juste la manifestation auditive de ma propre psychose.
Attends, c'est une voix? C'est… soit le murmure d'un robot, soit un homme sifflant dans une conduite d'air. Peu importe, il n'y a aucun espoir. L'un est un objet inanimé, incapable d'émotions; l'autre est fait de métal. Et dans les deux cas, ils ne sont qu'un rouage de plus dans cette effroyable machine.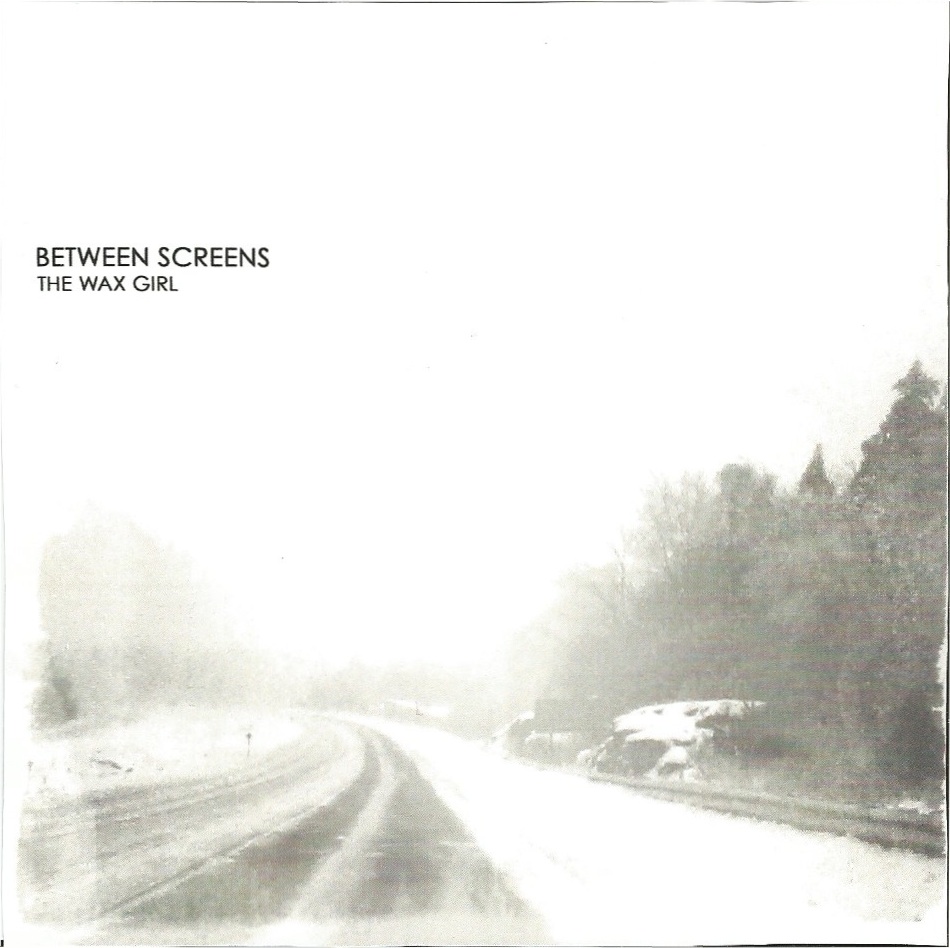 The Wax Girl
Between Screens
(Self Released)
Toronto, ON
From the attuned ambivalence of Mark Anthony Brennan:
The stream that flows here is steady. The pebbles beneath the clear water lend a gentle undulation to the surface. Guitar loops form eddies here and there, but they always find their way back to the main current. The stream has purpose. Some of the other streams that flow out of the great Lake of Rock are so ambient that the waters stay still. You sit there going nowhere. Yet others are violent and unpredictable. Today this one is just perfect for laying back and letting the current take you where it will.
De l'ambivalence au diapason de Mark Anthony Brennan:
(Traduit par Jessica Grenier)
Ici, le flot est constant. L'eau claire glisse sur les galets, se modelant selon leur ondulation. Les boucles de guitares créent des remous çà et là, mais ils reviennent toujours vers le courant principal : le ruisseau a une raison d'être.
Certains ruisseaux s'écoulant du grand Lac du rock sont si tempérés que leurs eaux sont calmes : elles invitent à s'asseoir pour ne plus bouger. D'autres encore sont violents et imprévisibles.
Aujourd'hui, celui-ci est parfait pour s'étendre et se laisser emporter par le courant; où il veut.
---