Category: cassette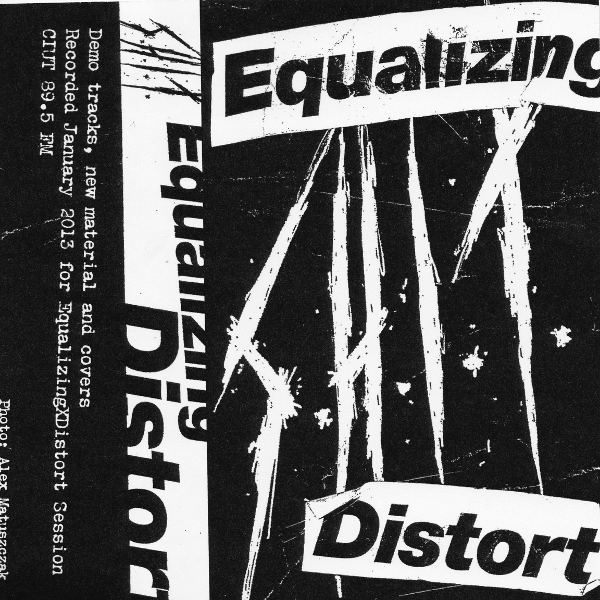 S.H.I.T.
Equalizing Distort Radio Session
(Self Released)
Toronto, ON
From the human kindness of Josh Silver:
In a trance, mechanically moving against other bodies, sweat and blood mixed with intense explosions of energy: the natural habitat of S.H.I.T. These Toronto hardcore punks inject their music with grittiness in a violent explosion of guttural screams and tube-blowing guitars against the backdrop of skin-busting drums and bone-vibrating bass. The songs gain life, with an imitation of the crowd shoving and punching in the sonic mosh pit. S.H.I.T. destroys their own genre and rebuilds it from the bottom up: harder, better, faster, gnarlier.
De la gentillesse humaine de Josh Silver:
(Traduit par la tonalité colorée de Julie Forget)
En transe, bougeant de façon mécanique contre d'autres corps, de la sueur et du sang mélangés à d'intenses explosions d'énergie : tel est l'habitat naturel de S.H.I.T.. Ces punks hardcore de Toronto injectent leur musique de solide détermination dans une explosion violente de cris gutturaux et de guitares soufflant les tubes dans un décor de batterie qui abîme la peau et de basse qui fait vibrer les os. Les chansons prennent vie avec une imitation de la foule qui pousse et qui cogne dans le mosh pit acoustique. S.H.I.T. détruit son propre genre et le reconstruit de fond en comble : plus dur, meilleur, plus rapide, plus exceptionnel.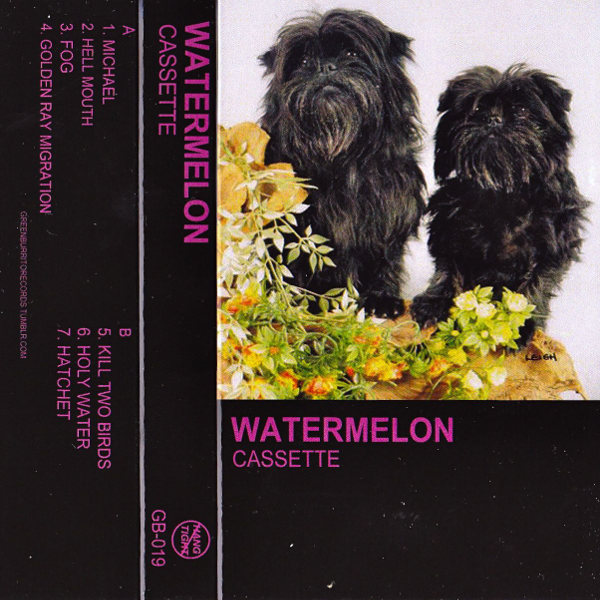 Watermelon
Watermelon
Vancouver, BC
From the golden ray migration of Penny Clark:
Watermelon's self-titled tape absolves like a new day, taking in anxieties and insecurities, then banishing them with an unqualified eyebrow raise. The guitar tone pricks and soothes like icy rain, as skulking basslines tread darkly over rotting leaves. Reverb-drenched vocals drip with stolid apathy towards the manifold bruises that are consequentially human. Steady drums provide an underlying sense of serene optimism, a reliability that signals the continuation of life going on and of you being pretty much okay. Anesthetic music for lovers who don't love anybody and for misanthropes who do. The most Pacific Northwest surf.
De la migration au rayon doré de Penny Clark:
(Traduit par les secrets de Julie Forget)
La cassette éponyme de Watermelon absout comme un nouveau jour en saisissant les angoisses et les insécurités, les chassant ensuite d'un haussement de sourcils sans réserve. Le ton de la guitare perce et apaise comme une pluie glaciale pendant que les lignes de basse discrètes marchent mélancoliquement sur des feuilles en décomposition. Des voix trempées de réverbération ruissellent avec une impassible apathie vers les multiples contusions qui sont donc humaines. La batterie constante procure une impression sous-jacente d'optimisme serein, une fiabilité qui indique que la vie continue et que tu t'en sors plutôt bien. De la musique anesthésiante pour les amoureux qui n'aiment personne et pour les misanthropes qui aiment quelqu'un. Le surf le plus Nord-Ouest Pacifique.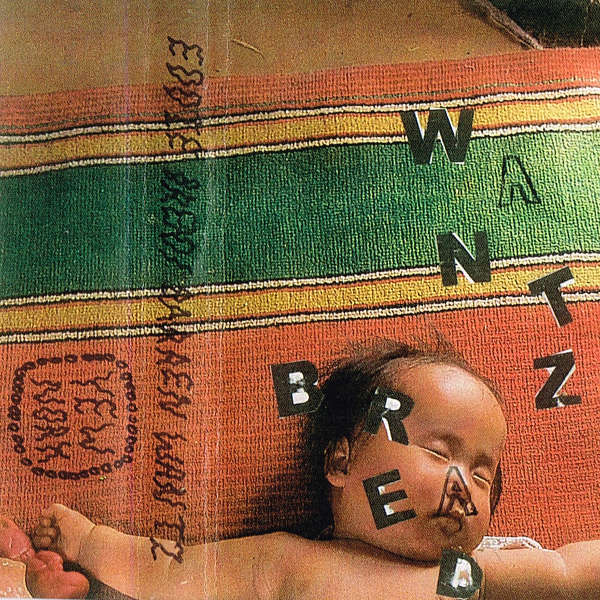 Edie Bread // Darren Wantz
Split Tape
(Yew Nork)
Calgary, AB // Montréal, QC
From the bargain bin of Javier Fuentes:
Frequent collaborators Raff McMahan and Jean Sebastien Audet take turns staring into paisley coloured pastures as they assemble strips of magnetic lysergia. Jean's turn as Darren Wantz plays out under dimmed lights with bargain bin VHS tapes rolling in the background. Memories of summer flash by as we become lost in the disarming melodies. Edie Bread lifts the melancholic mood with a touch of fuzz and a warbling set of hooks that is sure to turn a soft crush into an all out gripper's obsession. Dig in to another golden entry from these two prolific minds.
Du bac de liquidation de Javier Fuentes:
(Traduit par les encouragements méthodiques de Julie Forget)
Les collaborateurs habituels Raff McMahan et Jean Sebastien Audet se relaient pour contempler les pâturages à motifs cachemire en assemblant des bandes de lysergide magnétique. Sous le pseudonyme de Darren Wantz, Jean s'exécute sous les lumières tamisées au son de cassettes VHS en liquidation. Des souvenirs d'été jaillissent alors que nous nous perdons dans les mélodies désarmantes. Edie Bread égaie l'atmosphère mélancolique d'une touche de fuzz et de trilles accrocheuses qui transformeront à coup sûr votre doux béguin en une obsession pure et simple. Laissez-vous entraîner par cette nouvelle proposition en or de ces deux esprits prolifiques.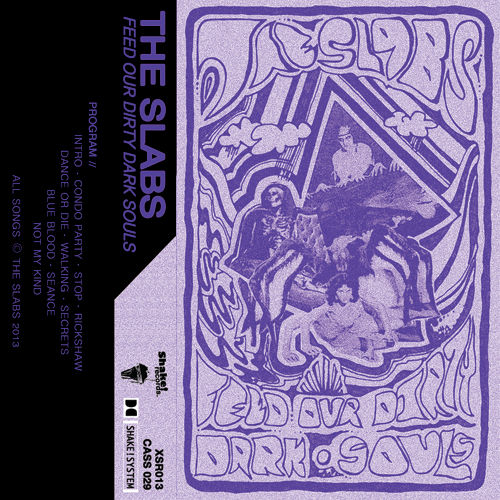 The Slabs
Feed Our Dirty Dark Souls
Calgary, AB
From the coffee-stained mug of Josh Silver:
A sunset stroll down 17th avenue, past condo towers in the East Village. As the Rockies rise in the west above suburban wasteland, something wicked this way comes. The Slabs are a composite, melding diversity of members into something new. This mix of overt, subversive punk and melodic, otherworldly psych-rock leads to a singularly Calgary sound: riff-laden, rough, and uncensored. Feed Our Dirty Dark Souls is then one translation of the city, in all its strangeness and multiplicity, to the ears of the listeners.
De la tasse tachée de café de Josh Silver:
(Traduit par l'énergie de Julie Forget)
Une promenade au coucher du soleil sur la 17e Avenue, après les tours à condo du East Village. Alors que les Rocheuses se dressent dans l'ouest au-dessus d'un terrain vague de banlieue, quelque chose de fou fait son apparition. The Slabs est une diversité composite de membres qui s'associent pour constituer quelque chose de nouveau. La combinaison de punk manifeste et révolutionnaire et de rock psychédélique mélodique et mystique fait naître un son singulièrement calgarien : chargé de riffs, râpeux et non censuré. Feed Our Dirty Dark Souls est donc une traduction de la ville dans toute son étrangeté et sa multiplicité destinée aux oreilles de ceux qui l'écoutent.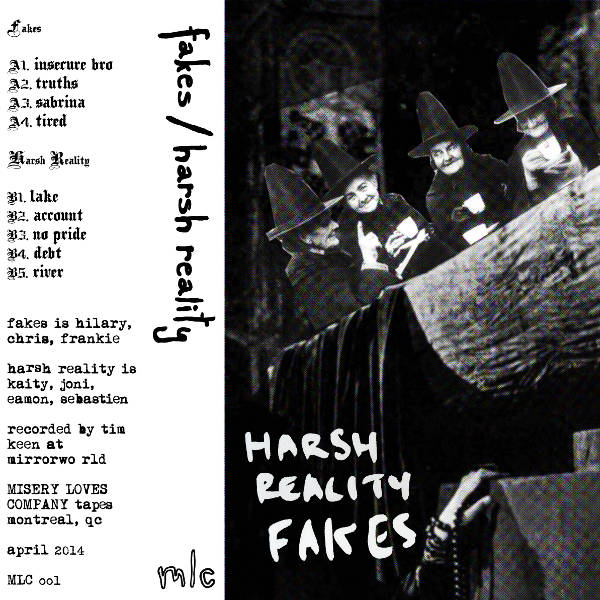 Fakes // Harsh Reality
Split
Montréal, QC
From the gravelly punk playgrounds of Cassilou Landra:
Newly christened Montreal collective Misery Loves Company packs a vicious split of grainy punk pastures and noise rock destruction. Side one has Fakes asserting a charged jolt of weirdo primitive punk held up by a simple trifecta of fuzzy guitar, pounding drums, and a voice that either sounds like shuffling feet on gravel or the sky splitting open during a particularly harsh rainstorm. Speaking of harsh, side two comes fully stocked for the feedback-fanatics thanks to Harsh Reality. Bringing to mind The Dead C's free post-punk approach to composition, this four-piece sets their amps to 111 and never stops to make sure their (or our) ear drums haven't burst.
Des terrains de jeux gravement punk de Cassilou Landra:
(Traduit par Peter Particule)
Le collectif montréalais fraîchement baptisé Misery Loves Company livre un split vicieux fait de pâturage punk granuleux et de destruction noise rock. Sur la face A, Fakes envoie une secousse chargée de punk primitif étrange soutenue par un tiercé simple : des guitares fuzzy, une batterie fracassante et une voix qui oscille entre le bruit des pas sur du gravier et le déchirement du ciel lors d'un orage particulièrement violent. En parlant de violence, Harsh Reality entasse de quoi ravir les fans de feedback tout le long de la face B. Avec une composition qui rappelle l'approche free post punk de The Dead C, ce groupe de quatre musiciens aux amplis réglés à 111 ne s'arrête pas un seul instant pour vérifier si leurs (ou nos) tympans ont explosé.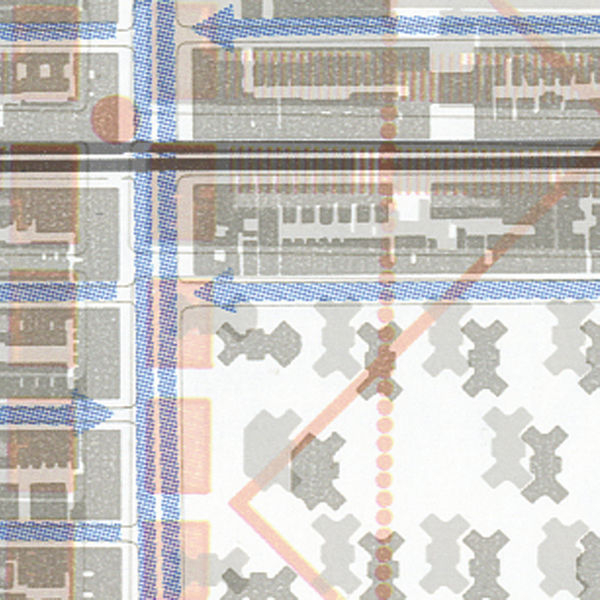 Try Harder
Try Harder
(Self Released)
Kingston, ON
From the '90s vox of Javier Fuentes:
A set of fuzz-filled gems escape their garage confines in search of new ears to ring. Surging past like volts on an overpowered grid, these songs launch a second wave of slanted riffs. Rumbling basslines send their transmissions from one side of town to another, infiltrating the daily hums of those caught en route. Orchestrated by a stellar group featuring members of PS I Love You, Old Haunt, Hand, and False Face, these pop electricians have rewired the sonic currents. It's up to us to flick the switch and enjoy.
De la voix des années 90 de Javier Fuentes:
(Traduit par Andreanne Dion)
Des bijoux pleins de fuzz s'échappent des confins de leur garage à la recherche de nouvelles oreilles à faire bourdonner. Déferlant comme de l'électricité dans une grille survoltée, ces chansons lancent une deuxième vague de riffs obliques. Les grondements de la basse envoient leurs émissions d'un côté à l'autre de la ville, s'infiltrant dans les fredonnements quotidiens de ceux qui se font attraper en chemin. Formé de membres de PS I Love You, Old Haunt, Hand, et False Face, cet extraordinaire groupe d'électriciens du pop a recâblé les courants soniques. À nous d'appuyer sur l'interrupteur et d'apprécier.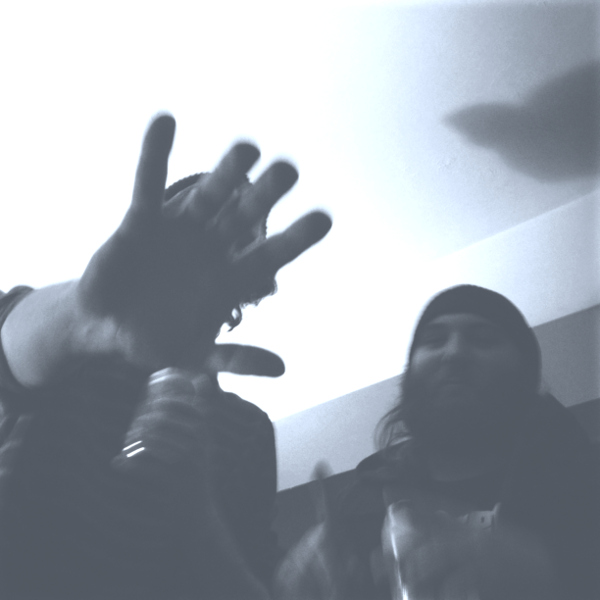 Walrus
Glam Returns
Halifax, NS
From the mammalian acidulousness of Joshua Robinson:
The East again beckons the distinguished reverie of post-altitudinous apperception. With Glam Returns, Halifax's mammalian high-risers render bounty unto the absenteeistic self-amity of those locked to the rhetoric-turned-chime of generations past. As a cannonade expounding the glorious return of acidulously spaced-out time-travel, this release heralds a return to the multi-dimensionality of the melting divides and superfluous colour-dreams of self-conceived introspection. Glam Returns in fine form, and psych-folk has again coalesced into that which is hypnotic.
De l'acidulité mammalienne de Joshua Robinson:
(Traduit dans l'hypnose absentéiste de David Kohler)
Une fois encore, l'Est attire notre attention sur ses rêveries distinguées à l'aperception post-himalayenne. Avec Glam Returns, les lits gigognes mammaliens de Halifax nous offrent leur générosité sous la forme de l'auto-amitié absentéiste de ceux qui sont prisonniers d'une rhétorique au goût de carillon des générations passées. Telle une canonnade battant le glorieux retour acidulé et stupéfiant du voyage à travers le temps, cette sortie annonce un retour à la multi-dimensionnalité des divisions fondantes et des rêves en couleurs superflus d'une introspection auto-conçue. Glam Returns en pleine forme, et le psych folk est à nouveau cristallisé en ce qui est hypnotique.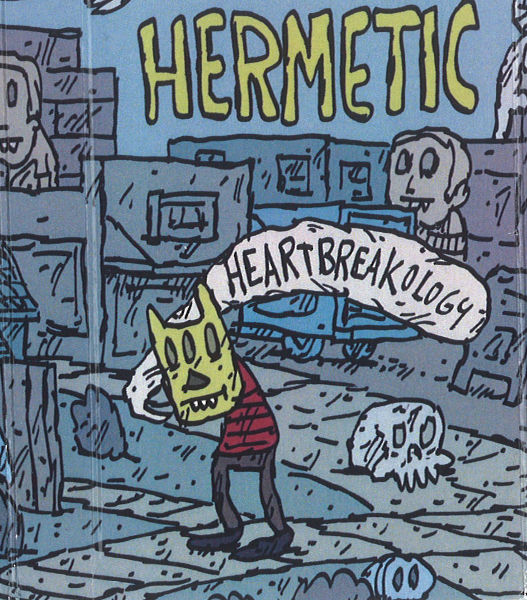 Hermetic
Heartbreakology
(Alarum Records)
Vancouver, BC
From the loveseat intimacy of Bryce Warnes:
Hermetic's fuzzy-wuzzy post-something pop jams provide a smooth and impossibly catchy underpinning for literate, walking-home-alone lyricism. On "Company You Keep," Eric Axen (Sightlines) complains of being "too bored to think," while "Conspicuous Production" hurls verbal volleys at a vacuous music industry, "commerce just like anything else." Axen's baritone guitar, Bart Newman's skin-tight drumming and the pair's shared honeysweet vocal duties crush the sound space on this too-short tape into loveseat intimacy, "a place where flesh dissolves and minds embrace" ("Man of Letters"). Recommended for advanced students of the science of heartbreak.
De l'intime causeuse de Bryce Warnes:
(Traduit en solidarité par Nadine Tkatchevskaia)
Les chansons chaleureuses post-quelque chose d'Hermetic fournissent une fondation fluide et remarquablement accrocheuse au lyrisme lettré du genre « je rentre à la maison seul ». Dans « Company You Keep », Eric Axen Sightlines) se plaint de s'ennuyer trop pour penser (« too bored to think ») tandis que « Conspicuous Production » jette des ballons verbaux à l'industrie musicale bête, le commerce comme tout (« commerce just like anything else »). La guitare baryton d'Axen, la batterie moulante de Bart Newman et le partage au goût de miel du devoir de chanter écrasent l'espace du son sur cette bande bien trop courte en une intime causeuse, un espace où la chair se dissout et les esprits s'entrelacent (« a place where flesh dissolves and minds embrace ») (« Man of Letters »). Recommandé pour les étudiants avancés de la science du chagrin.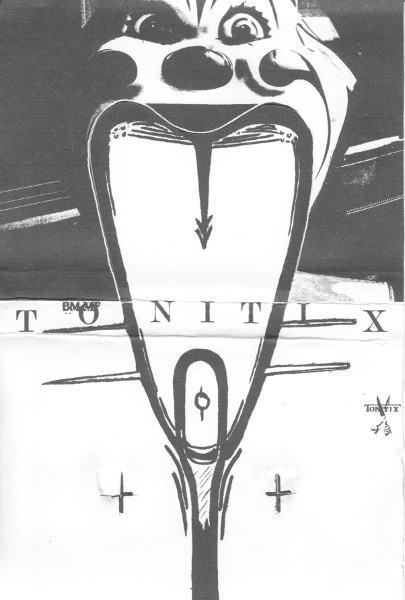 Tonitix
BM-MF
(Parc X)
Montréal, QC
From the pottery wheel of Liam Kennedy:
Garage Trolls. They live under camping equipment, rakes, and shovels. By night, when you're home, they're passed out from drinking their garden hose wine all day. That's why they're so hard to spot. But as soon as everyone's out for the day, Garage Trolls emerge. They convert the lawnmower into a drum kit, the weed whacker into a guitar, and rage out. This is their demo. They recorded it after they rigged up your pottery wheel as a lathe and they're out there right now hocking copies to your retired neighbours. Garage Trolls, dude. This is the only proof they exist. Garage Trolls.
Du tour de potier de Liam Kennedy:
(Traduit par les gnomes mentaux de Louis-Félix Pellerin)
Les trolls de garage. Ils vivent dissimulés sous l'équipement de camping et les outils de jardinage. Pendant que tu es à la maison le soir, ils se remettent d'avoir bu toute la journée leur vin de boyau d'arrosage. C'est pour ça qu'ils sont si difficiles à repérer. Mais dès que la maison se vide, les trolls de garage sortent de leur cachette. Ils transforment la tondeuse en batterie, la débroussailleuse en guitare et laissent aller leur rage. Ceci est leur démo. C'est en modifiant ton tour de potier qu'ils ont pu l'enregistrer et ils sont en train de la pawner à tes voisins à la retraite en ce moment même. Les trolls de garage man. C'est la seule preuve qu'ils existent. Les trolls de garage.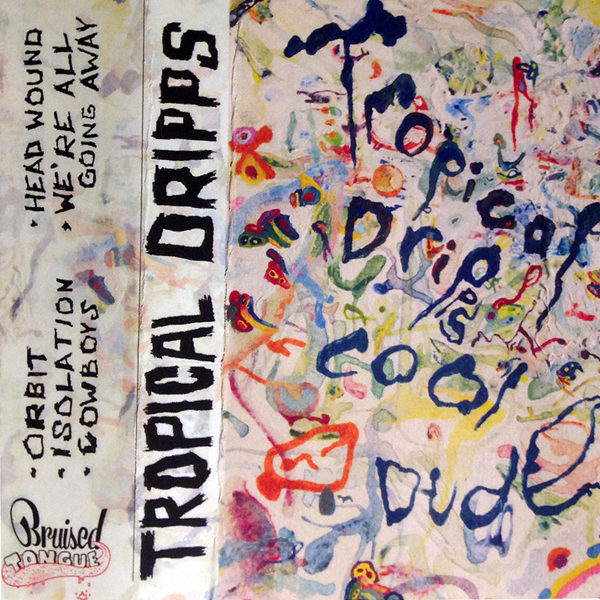 Tropical Dripps
Is Cool Dude
Ottawa, ON
From the existential mind-melt of Ryan Warner:
Bred in the basement. Reared on crazy. Tropical Dripps come on like snot-nosed gunslingers barreling straight into the abyss. The malformed music of Is Cool Dude is low on fidelity but high on everything else. Opener "Orbit" blasts the tape wide open with stabs of squealing guitars and an oppressive dual vocal attack. "Isolation" rides a twisted tropicalia riff before galloping across high lonesome verses and ring-modulated surf solos. The tape's third song "Cowboys" extends the swirling mix of surf, punk and western sounds as well as bolstering lyrical themes found throughout the album:
I met a cowboy / he had no words

He gave me the best advice / I ever heard
Lyrically, Is Cool Dude presents a type of exuberant existentialism; One that posits that the seeking of any real meaning, or, ahem, "truth" in this world is a pursuit of vanity. Rather than wallowing in meaninglessness, the Tropical Dripps rejoice. Closer "We Are All Going Away" pulses exuberantly, repeating the song's title until what is first perceived as an uncomfortable truth mutates into a comforting mantra-like slogan: "Don't worry… is cool dude."
De la déchéance mentale existentielle de Ryan Warner:
(Traduit par l'esprit en crise de Louis-Félix Pellerin)
Conçu au sous-sol. Entretenu dans la folie. Les Tropical Dripps font leur entrée avec l'intensité d'une bande de caïds mal-léchés fonçant à toute vitesse vers l'abysse. La musique malformée de Is Cool Dude contient peu de fidélité, mais déborde de tout le reste. Le morceau d'entrée « Orbit » explose avec des braillements de guitare ainsi qu'une attaque à double voix des plus agressantes. « Isolation » chevauche un riff tropicálien tordu avant de galoper à travers des vers solitaires et des solos de surf modulés en anneau. « Cowboys », la troisième chanson, continue dans la même graine de musique surf, punk et western et contient un bel exemple du genre de paroles encourageantes qu'on retrouve dans le reste de l'album :
I met a cowboy / he had no words

He gave me the best advice / I ever heard
Lyriquement parlant, Is Cool Dude présente un type d'existentialisme exubérant qui suggère que la recherche de tout sens ou, hum, « vérité » en ce bas monde est un acte motivé par la vanité. Au lieu de se morfondre dans l'insignifiance, les Tropical Dripps s'y exultent. Avec chaque répétition de ce passage résonnant avec exubérance, « We Are All Going Away », ce qui est d'abord perçu comme une vérité troublante se transforme en un slogan mantraesque réconfortant : « Don't worry… is cool dude » (T'inquiètes pas man… tout baigne).
---