Category: 7″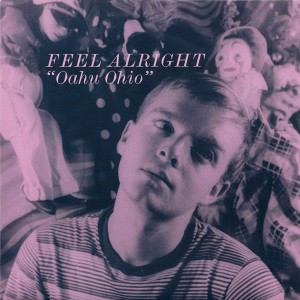 Feel Alright
Oahu Ohio
Calgary, AB
From the fevered dance of Javier Fuentes:
The thermostat may be telling you to drag out your warmest attire, but one spin of this Feel Alright 7" will start the search for your palm printed shirts and sand soaked shorts. Memories of winter goths get cast to the side under the melting vocal spells of Craig Fahner. Giddy guitars tickle you out of your static stance and into a fevered dance. Take your sled out for a spin on the snowy hill and watch as it turns into a slick surfboard. Shorter days call for an action plan to get the most of your time, so take these songs as your first step.
De la danse fiévreuse de Javier Fuentes:
(Traduit par le thermomètre de Catherine Gaucher)
Même si votre thermostat semble vous indiquer qu'il vous faut revêtir vos vêtements les plus chauds, une seule écoute de ce 7 pouces de Feel Alright déclenchera en vous la recherche pour retrouver vos chemises aux imprimés de palmiers et vos shorts couverts de sable. Sous les sorts vocaux envoûtants de Craig Fahner, les souvenirs de Winter Goths sont mis de côté. Des guitares vertigineuses vous balancent en dehors de votre statisme et vous jettent dans une danse fiévreuse. Sortez votre traîneau pour une glissade sur une colline enneigée et voilà que ce dernier se transforme soudainement en une belle planche de surf. Parce que les journées écourtées exigent un plan d'action pour tirer le meilleur parti de votre temps possible, prenez ces chansons comme une première étape.
Feel Alright – Dark Incantations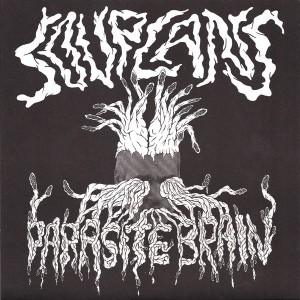 The Soupcans
Parasite Brain EP
Toronto, ON
From the substantia nigra of Brendan Lehman:
Enter the Soupcans. Enter the Soupcans into a world of dystopian chaos, one of grinding distortions and impenetrable walls of sound. Manic screams guide you through dim-lit alleyways vaguely remembered. Living here, it sometimes calms down into a groove, but more days than not it's the unceasing noise of your state oppressor, eating away at your once-sane consciousness. It's hard to tell if it's the cocktail your guy down the street cooked up for you or if that's just the way it has become. Thoughts are fleeting, and you begin to wonder if anyone could ever help. Until you re-emerge, standing in the crowd of your local punk bar, listening to the Soupcans blow your mind. Thankfully it's not the brain-oozing hell you thought it would be, just really good punk.
De la substantia nigra de Brendan Lehman:
(Traduit de la contre-utopie effrayante de Catherine Debard)
Entrez dans Soupcans. Entrez dans Soupcans, dans un monde dystopique, un cauchemar chaotique de distortion écrasante et de murs du son impénétrables. Des cris déments vous guident le long de sombres ruelles vaguement familières. Ici, parfois, ça se calme dans une sorte de groove, mais la majorité du temps, les journées sont imprégnées du bruit incessant de votre oppresseur, qui bouffe tranquillement votre conscience jadis intacte. C'est assez nébuleux, à savoir si c'est le cocktail que ce type en bas de la rue a cuisiné pour vous ou si c'est juste ce que les choses sont devenues maintenant. Les pensées s'enfuient et vous vous demandez si quelqu'un pourra un jour vous aider. Jusqu'à ce que vous émergiez debout dans une foule, dans votre bar punk local, en écoutant Soupcans et en hallucinant carrément. Heureusement, ce n'est pas l'enfer cérébral suintant que vous imaginiez, c'est juste du punk vraiment bon.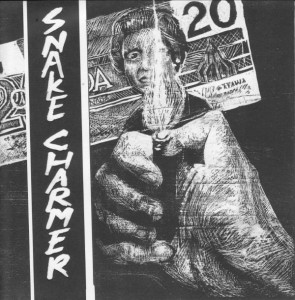 Snake Charmer
7"
(Self Released)
Hamilton, ON
From the heralded cacophony of Liam Kennedy:
Dateline: Hardcore Hamilton. What's audible is a powerful energy release manifesting in squealing feedback and blast beats. What's apparent from the cover art and lyrics is an anger with Canada's militarism contrasted with an internationally promoted peacemaker image. This cacophony may herald the welcome return of political hardcore. The relative lack of political music in general leaves the impression of generational apathy towards how much and how quickly our country has changed. When the sky bled and nature screamed for Edvard Munch he knew the world was alive. At the very least, this strident frustration feels like it cares. Consider both sides of Snake Charmer's 7" a rival national anthem.
De la proclamation cacophonique de Liam Kennedy:
(Traduit des signes avant-coureurs de Catherine Gaucher)
Lieu de rédaction : Hardcore Hamilton. Ce qui est audible, c'est une puissante libération d'énergie se manifestant par de grinçantes réverbérations et des rythmes explosifs. Ce qui ressort de l'imagerie de la pochette et des paroles des chansons est une colère contre le militarisme du Canada contrastant avec la prédication de son image pacificatrice mondialement. Cette cacophonie peut annoncer le retour bienvenu d'un hardcore conscient politiquement. L'absence globale de musique à contenu politique laisse une impression d'apathie générationnelle par rapport à combien notre pays a changé et à quel point il l'a fait rapidement. Quand le ciel saigna et quand la nature cria pour Edvard Munch, il eut conscience que le monde était vivant. À tout le moins, cette stridente sensation de frustration lui donne le sentiment que l'univers est attentif. Considérez chaque côté du 7 pouces de Snake Charmer comme le rival d'un hymne national.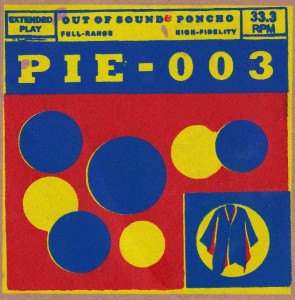 Various Artists
PIE-003
Halifax, NS
From the diffuse afternoonism of Joshua Robinson:
Halifax is a uniquely magnificent place. Masquerading as the second coming of the disparate and displaced flower power generation, its local musicians hold the innate ability to transcend the barriers of time and space. Out Of Sound and Poncho's collaborative 7" split release fulfills this promise, culling the tenants of the past's fascination with folklore and infusing it with a reinvigorated proletarian ethic that instantly validates its DIY aesthetic.
Walrus, the Haligonian embodiment of James Mercer with a tinge of Ray Davies, spin a wavy yarn, replacing the cold proximity of the Atlantic with the spirited percussive pulse of drum circle bongos that masterfully belie the alt-rock underpinnings of this ode to diffuse afternoonism. Shadow Folk reimagine the bubblegum-pop of the early '60s, rich with warm backing vocal 'oohs' and 'ahhs' that designate this as music from a bygone era of adolescent infatuation. With the immutable spirit of an alt-Americana spaghetti gunslinger, Gnarwhalz rip and run across the red lacquer terra firma of PIE-003 with the clamorous reckoning of party infused recklessness. Lastly, Sheepman exude a slew of musical stylings with origins likely traceable to the lysergic daydreams of their incorporeal predecessors, a primordial conglomeration of marvelously crafted unicellular elevator folk with the vocal stylings of a cheerful Morrissey. This four-way split is the four-course meal that serves to fill the insatiable appetite of our Canadian longing for music that reminds us of our past.
De l'après-midi diffus de Joshua Robinson:
(Traduit de la grasse matinée de Catherine Gaucher)
Halifax est un endroit magnifiquement unique. Se faisant passer pour des membres de la nouvelle génération flower power disparate et déplacée, ses musiciens locaux détiennent une capacité innée à transcender les barrières du temps et de l'espace. La collaboration d'Out of Sound et de Poncho sur ce split 7 pouces remplit cette promesse grâce à une fervente fascination pour le folklore infusé d'une éthique prolétaire revigorée, validant instantanément l'esthétique DIY du EP.
Walrus, l'incarnation haligonienne de James Mercer avec une teinte de Ray Davies, remplace la froide proximité de l'Atlantique par le pouls fougueux et percutant d'un cercle de tambours qui dément magistralement les fondations du rock alternatif de cette ode aux après-midis diffus. Shadow Folk réimagine la pop gomme balloune du début des années 60, riche de par ses chaleureux choeurs composés de « oohs » et de « ahhs » qui désignent la musique d'une époque révolue et remplie d'engouements juvéniles. Avec l'esprit immuable d'un flingueur de Western spaghetti, Gnarwhalz traverse la terre ferme de PIE-003 tel le souvenir bruyant d'une fête infusée d'insouciance. Finalement, Sheepman puise dans un tas de styles musicaux dont les origines probables prennent racine dans les rêveries diurnes lysergiques de leurs prédécesseurs disparus, un rassemblement de folk merveilleusement conçu accompagné d'un style vocal évoquant l'allégresse de Morrissey. Ce split est tel un repas quatre services comblant l'appétit insatiable de notre nostalgie canadienne pour la musique évoquant notre passé.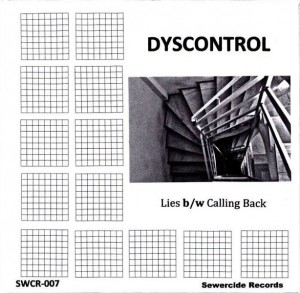 Dyscontrol
Lies b/w Calling Back
Halifax, NS
From the disapproving dirge of Mark Streeter:
Dyscontrol's songs are soaked with urgency. They grab me by the collar, pull me up to eye level and demand to know if am living my life to the best and fullest of my abilities. "Sure I am," I reply, dropping the needle on "Lies." Sweat beads on my brow as a telecaster unsheathes itself, its clear tone gleaming through the speakers. By the time the band has pummeled through to its disapproving dirge chorus, I am thinking that it's time I took a long look in the mirror about a few things.
That should be enough, but the band's not done yelling at me. "Calling Back" is all defiant resolve, rising to a gotta-go-I-got-something-in-my-eye quaver by the end. Sometimes I look back on my life and see only one set of footprints. Those are the moments when Dyscontrol is carrying me. They could've left me behind with all the other lying liars who don't call back, but they care about me and they want me to stop wasting my life right now. So many lies, indeed. I am going to the gym now.
Du chant funèbre désapprobateur de Mark Streeter:
(Traduit par Claudine Maclure)
Les chansons de Dyscontrol sont imbibées d'urgence. Elles m'attrapent par le collet, me tirent à la hauteur des yeux et me demandent si, dans ma vie, j'exploite au maximum le meilleur de mes capacités. Je réponds « bien sûr » en déposant le bras de lecture sur « Lies ». Des perles de sueur glissent sur mon sourcil quand la chaîne se dégaine; sa sonorité cristalline brille à travers les haut-parleurs. Au moment où le groupe roue de coups son funèbre refrain désapprobateur, je me dis qu'il est temps d'examiner longuement mon reflet dans le miroir pour réévaluer certaines choses.
Tout cela pourrait suffir, mais le groupe n'a pas fini de me crier après. « Calling back » est un rebelle déterminé qui soulève, vers la fin, une croche « je-dois-partir-j'ai-quelque-chose-dans-mon-œil ». Parfois, je regarde le chemin que j'ai mené et je ne vois qu'une paire d'empreintes. C'est dans ces moments que Dyscontrol me transporte. Il aurait pu me laisser derrière avec tous les autres menteurs menteurs qui ne rappellent jamais, mais il se soucie de moi et il veut que j'arrête de gaspiller ma vie. Trop de mensonges, en effet. Je vais m'entraîner au gym.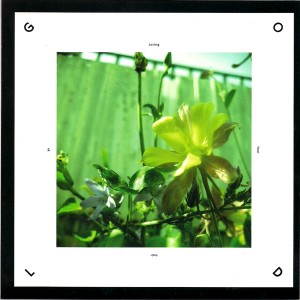 Gold
Losing Your Hair
Calgary, AB
From the gossamer yearnings of David Ferris:
When it's cold as fuck, put the top down and make a sojourn to a place which is beautiful, bittersweet and sepia-toned. The cymbals wash on forever and the almost-psychic interplay of guitars and harmonies chase each other, intertwining all plaintive and beautiful-like — all of this cast under a towering, sublime shadow.
In 2012, Kaelen Ohm and Rena Kozak, along with Chris Reimer and Matt Swann, recorded four excellent and affecting songs, and the context of the EP may be familiar to many of you.
The reason there are no proper synonyms for "bittersweet" is because these things seem obvious and natural to us until we attempt to nail them down. Breaking them up into smaller, more articulable components, we can never seem to capture it in the least, and all we are left with are gobbledygook fragments (like this very write-up). Let's just leave this for now with "Drugs" being a straight-up perfect pop song: the right people in a room at the right time.
Des aspirations étoffées de David Ferris:
(Traduit de la trajectoire douce-amère de Catherine Gaucher)
Lorsqu'il fait foutrement froid, descendez votre toit ouvrant et dirigez-vous vers un endroit magnifique, doux-amer teinté de sépia. Une ombre sublime imprègne le microcosme où des cymbales s'effacent éternellement et où une interaction quasi-psychique s'établit entre guitares et harmonies qui se pourchassent, s'entrelacent, toutes aussi plaintives et belles qu'elles soient.
En 2012, Kaelen Ohm et Rena Kozak, accompagnés de Chris Reimer et Matt Swann, enregistrent quatre excellentes et émouvantes chansons. Certains d'entre-vous êtes familiers avec le contexte du EP en question.
Aucun synonyme ne peut exprimer l'exactitude symbolique du mot «doux-amer» parce que les choses ne nous semblent évidentes et naturelles qu'avant que nous ne tentions de précisément les définir. Même en les subdivisant en composantes plus petites, plus précises, nous n'arrivons jamais à les capturer le moins du monde et au final, nous nous retrouvons avec des fragments de charabia (comme cette critique). Laissons cela de côté pour l'instant avec « Drugs », une parfaite chanson pop sans détour : être avec les bonnes personnes, au bon endroit, au bon moment.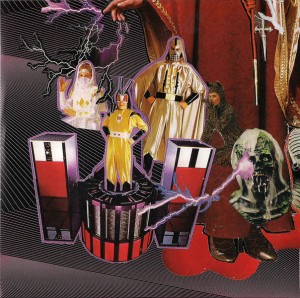 The Ketamines
So Hot!
Toronto, ON
From the spraying hose of Christopher Laramee:
They're dragging the bodies out of the basement again. The quadrilogy nearly complete, our buds in THE KETAMINES embrace the snot and blow it out strong on this HOSEHEAD seven incher. A-side "SO HOT!" pulls into the parking lot with some quality advice for the kidz: Get a job, ya lazy yobs. More Cosby than Cleaver, though. Wire plays blackjack with Count Five for luck, and comes up aces. Next blast "NEW SKULL TATTOO" deals drum machine tease and shit tattoo memories into something Ric Ocasek would be proud to mount above his fireplace. "SUMMER MOTHERS" ends the whole she-bang solid with a bittersweet backward glance on romance, twilight and heavy endings. Six minutes and change. Hits it out of the park like Ortiz. No offence, Jays fans. Next year…
Du pulvérisateur de Christopher Laramee:
(Traduit par Catherine Debard)
Ils traînent à nouveau des corps hors du sous-sol. La quadrilogie presque complétée, nos copains THE KETAMINES étreignent la morve, puis l'expulsent sur ce 7 pouces nommé HOSEHEAD. La face A, "SO HOT!", arrive dans le stationnement avec de bons conseils pour les gamins: Trouve-toi une job petit voyou fénéant. Plus Cosby que Cleaver, cependant. Wire joue au blackjack avec Count Five pour la chance, et nous sort des as. La détonation suivante, "NEW SKULL TATTOO" traite avec une boîte à rythmes racoleuse et des souvenirs de tattoos merdiques et en fait quelque chose que Ric Ocasek serait fier d'avoir au-dessus de sa cheminée. "SUMMER MOTHERS" conclut solidement avec un regard vers l'arrière doux-amer sur la romance, le crépuscule et les lourds dénouements. Six minutes et quelques pièces. Il cogne en dehors du terrain comme Ortiz. Sans vouloir vous offenser, fans des Jays. L'année prochaine…
The Ketamines – New Skull Tattoo
Bloodshot Bill // Richard Catwrangleur
In the Graveyard b/w Little Witch
Montréal, QC // Vancouver, BC
From the graveyard haunts of Matthew Lazenby:
This is Mongrel Zine's second release, and it's a belter. The split 7 incher showcases two new tunes from Montreal greaser legend Bloodshot Bill and Vancouver Island's psych-pop garage dweller Richard Catwrangleur. "In the Graveyard" gives you exactly what you want and have come to expect from Bloodshot Bill: lo-fi rockabilly with guttural howls and grunts, twisted guitar work, and caveman rhythms. Thematically, the song is straight out of a B-horror flick, and quite rightly so for an All Hallows' Eve release. Catwrangleur's "Little Witch" is a jangly and melodic blast of garage pop; after 3 minutes, you're left clambering for more. The song was lifted from his 2010 album, House of the Spirit Wrestler, a limited edition cassette-only release that I'm now making it a mission to track down.
De la hantise de cimetière de Matthew Lazenby:
(Traduit du Goo Goo Muck de Catherine Debard)
C'est la deuxième sortie de Mongrel Zine et c'est admirable. Le 7 pouces présente deux nouveaux tubes de la légende du "Blouson noir Montréalais" Bloodshot Bill et du résidant permanant du garage psychédélique-pop de l'île de Vancouver Richard Catwrangleur. "In the Graveyard" nous donne exactement ce qu'on veut et s'attend de Bloodshot Bill : du rockabilly lo-fi avec des cris et grognements gutturaux, un jeu de guitare tortillé et des rhythmes d'homme de caverne. Thématiquement, la chanson sort directement d'un film Série B d'horreur, c'est parfait pour cette sortie d'All Hallows Eve (c'est l'origine du mot Halloween AKA "La veillée de tous les Saints" AKA la journée des revenants (merci wiki)). "Little Witch" de Catwrangleur est une explosion mélodique jangle-pop-garage; après trois minutes, vous êtes laissé sur votre faim, en quête de plus. La chanson est tirée de son album de 2010 House of the Spirit Wrestler, sorti en cassette uniquement en édition limitée. Je suis maintenant sur les traces de cette cassette, c'est ma mission.
Bloodshot Bill – In The Graveyard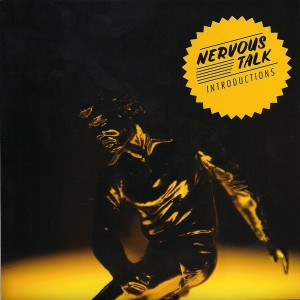 Nervous Talk
Introductions
Vancouver, BC
From the buzzing brain-bin of Alex Hamlyn:
After delightfully fraying nerves and chasing the white whale that is perfect garage pop, Joel Butler has rounded up a new crew of lean, mean West Coast rock 'n' roll veterans. Guitars chug, toms pound and the gang will have you joining in with their "ah ah"s before you know it, but the lyrics come straight from the grand punk tradition of the airing of grievances. These lads are too wise to take any crap, and they want to "introduce you/ to a fist/ that's just been waiting to meet you", so be glad they're on the side of good.
De la poubelle cérébrale d' Alex Hamlyn:
(Traduit par les oeufs catapultés de Nicolas Coutlée)
Après nous avoir délicieusement tapé sur les nerfs et chassé la baleine blanche qu'est la parfaite chanson garage pop, Joel Butler s'entoure d'une redoutable bande de vétérans rockeurs de la côte Ouest. Leurs guitares haletantes et leurs rythmes martelés auront tôt fait de vous faire entonner en choeur leurs « ah ah », même si les paroles s'inscrivent plutôt dans la grande tradition punk d'expression de doléances. Ces gars-là ne se laissent pas marcher sur les pieds et veulent « vous présenter / un poing / qui se meure de faire votre connaissance », alors soyez reconnaissant qu'ils se trouvent du côté des gentils.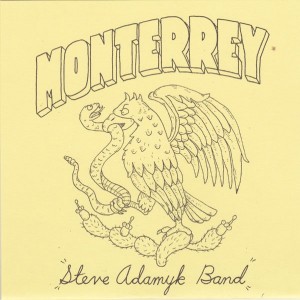 Steve Adamyk Band
Monterrey
Ottawa, ON
From the empty pint glass of Joel French:
From our nation's capital by way of Toronto's always excellent Hosehead Records comes another punishing punk gem by Steve and the boys. Four songs that cut sharper than a custom Bryan Adams switchblade and showcase exactly what this band does best: fist pumping sing-a-longs with hooks for days and a party vibe that will make you not give a single care about the beer that was just poured on your head.
De la pinte vide de Joel French:
(Traduit par la tasse pleine d'Andréanne Dion)
Depuis la capitale nationale, par le biais du toujours excellent Hosehead Records de Toronto, nous provient une autre perle rare de punk infernal de la part de Steve et son groupe. Quatre chansons plus acérées qu'un couteau à cran d'arrêt de Bryan Adams fait sur mesure et qui mettent en valeur précisément ce que ce groupe fait de mieux : des chansons accrocheuses que l'on peut chanter tous ensemble, les poings dans les airs, et une ambiance de fête qui vous fera oublier la bière qu'on vient de vous verser sur la tête.
---