Category: 7″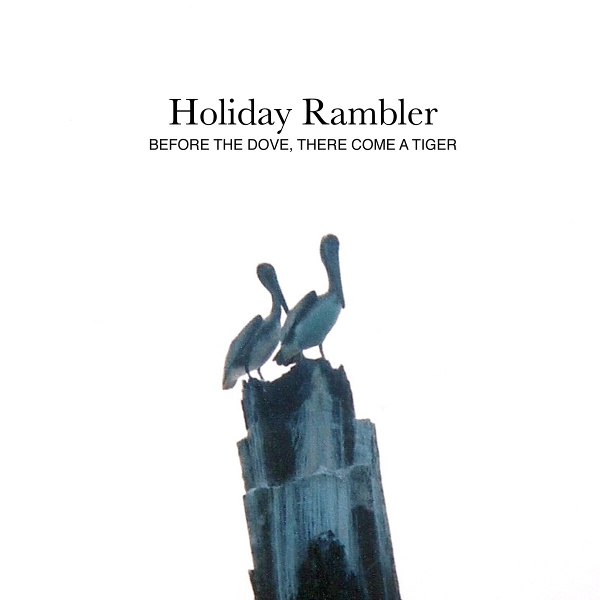 Holiday Rambler
Before the Dove, There Comes a Tiger
Toronto, ON
From the rusted shut chest of Adam Bradley:
From a humid country fog the Holiday Rambler comes. Will-o'-the-wisps gather and trail behind a missioning man of firm countenance and calculated composure, suitcase in hand, hat brim low. The songs of relic found here are of a dark alchemy. Each tune was sung and archived to tape in the belly of a great farm silo. Gems this way crystallized. The brightest of which is "Florida", a hallowed cover of the late and missed Vic Chesnutt. Before the Dove… is a rusted shut chest of ashen memory.
Du coffre scellé par la rouille d'Adam Bradley:
(Traduit par le familier festif de Jessica Grenier)
Holiday Rambler sort d'un humide brouillard de campagne. Les feux follets se sont regroupés à la suite de l'homme en mission, mallette à la main et chapeau enfoncé sur la tête, exhalant un calme composé et une contenance résolue. Les reliques se trouvant ici produisent le son d'une sombre alchimie. Chaque mélodie a été chantée et gravée sur une pellicule dans le ventre d'un gigantesque silo à grain – des gemmes cristallisées dont la plus scintillante est « Florida »; une reprise bénie du regretté Vic Chesnutt. Before the Dove… est un coffre scellé par la rouille qui renferme des souvenirs cendreux.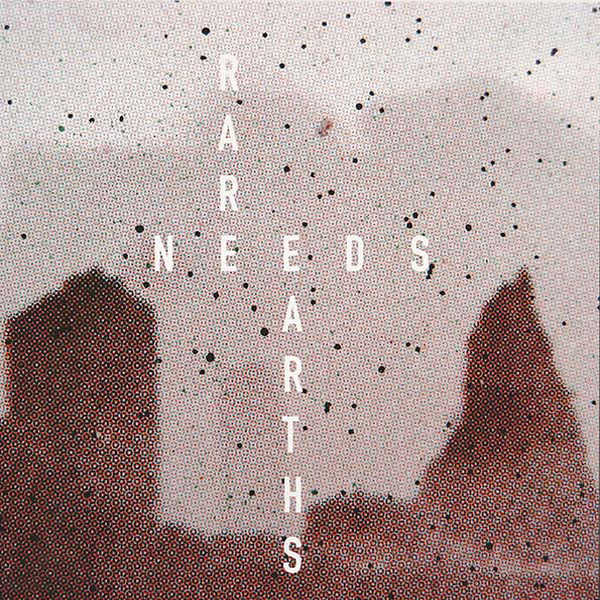 NEEDS
Rare Earths
(Self Released)
Vancouver, BC
From the distorted front of Kyle Valade:
NEEDS' Rare Earths 7" presents a distorted front that is spacious and extremely visceral, fading any lines that exist between guitar, bass, and cymbals. It is a "fuck you" to instrumental essentialism. The crash forms a layer of grain which the rest of the band fills in, building a sound wave as close to solid as possible. Sean Orr's shrieks and shouts seem to be directed inwards, back towards the maelstrom from which it originates, rather than out towards the microphones. The resulting implosions and explosions give way to a droning, self-sustaining energy to create a fission unattainable by science.
De la facette déformée de Kyle Valade:
(Traduit par l'oreille distendue de Jessica Grenier)
Spacieuse et profondément viscérale, la facette déformée que nous offre Rare Earths, le vinyle 7 pouces de Needs, efface toutes les limites existant entre la guitare, la basse et les cymbales. C'est un majeur levé vers l'existentialisme instrumental. Tout se percute en une couche de grains que le reste du groupe vient recouvrir, construisant une vague de son solide, presque tangible. Sean Orr semble diriger ses cris et ses hurlements vers l'intérieur de lui-même – un retour vers leur maelström originel – plutôt que vers les micros. Les implosions/explosions engendrées laissent place à une énergie bourdonnante constamment renouvelée qui permet une fission inaccessible même par la science.

NEEDS – Rilke Wrote Not to Write Above Love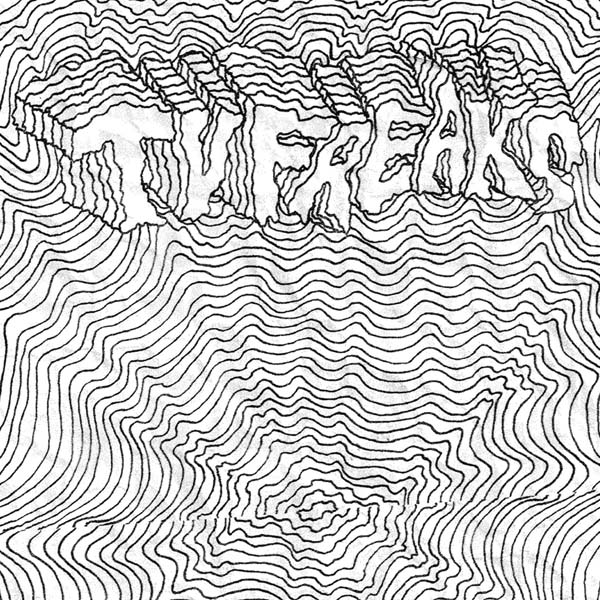 TV Freaks
Leeches 7″
Hamilton, ON
From the freak scene of Joel French:
The Freaks have never let me down. Beer. Blood. Sweat. Tears. Ponchos. Mayhem in underground parking garages. They party like maniacs and bring an energy everywhere they go. Their music hits hard and carries with it everything they are. No exceptions. Hosehead did a killer job in picking up this three-song banger of a 7".
De la scène freak de Joel French:
(Traduit par l'affolement de Julie Forget)
The Freaks ne m'ont jamais laissé tomber. Bière. Sang. Sueur. Larmes. Ponchos. Le désordre dans des stationnements souterrains. Ils fêtent comme des fous et débordent d'énergie partout où ils vont. Leur musique frappe fort et transporte avec elle tout ce que le groupe représente. Sans exception. Hosehead a fait un travail du tonnerre en sortant ce vinyle 7" de trois morceaux qui déchire.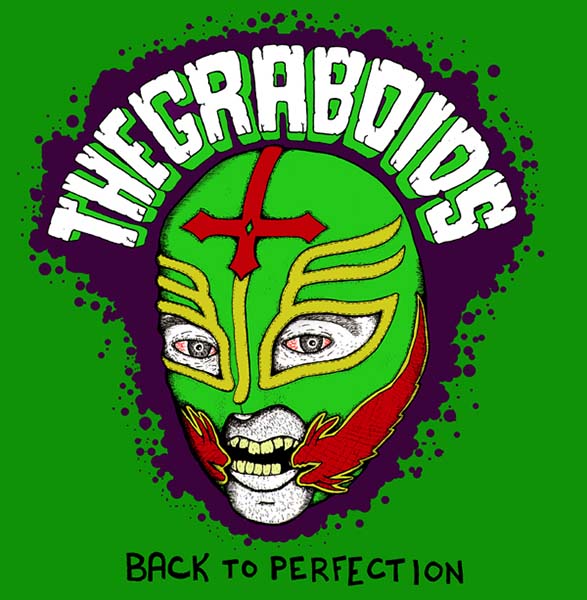 The Graboids
Back to Perfection
(Self Released)
Halifax, NS
From the luchador mask of Joel French:
Get in the ring for four short rounds with these self-loathing East Coast pop-punkers and you'll be sure to come out pogoing and smelling like hacked darts. The A-side gets the party started but B-sides "Your Mom's New Boyfriend" and "Bad Ramones" pin you down for the win.
Du masque de *luchador* de Joel French:
(Traduit par Jessica Grenier)
Saute sur le ring pour quatre rounds contre ces pop-punks de la côte est asphyxiés par leur haine d'eux-mêmes – c'est certain que tu vas ressortir en faisant le pogo et en sentant le cendrier. La face A lance le bal, mais « Your Mom's New Boyfriend » et « Bad Ramones » de la face B t'écrasent par terre, leur assurant ainsi la victoire.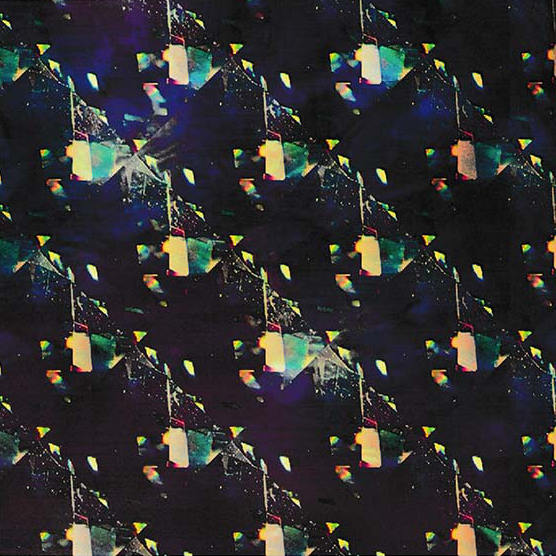 Village
Stranger Thoughts
Vancouver, BC
From the mental absorption of Kyle Valade:
On Stranger Thoughts, Village takes self-imposed isolation and wraps it in a warm and pleasant riff. We hear portions of a thought process as drone, the words playing and replaying, building until a fully formulated desire finally becomes vocalized. The Passenger's remix appropriates Village's mental absorption, shifting it to the body instead. The sampled vocals sound like breathing over a heartbeat and washed out guitar, each beat isolated from the other, fading in and out like blood pumping through your ears.
De l'absorption mentale de Kyle Valade:
(Traduit par l'osmose cérébrale de Louis-Félix Pellerin de Chevigny)
Avec Stranger Thoughts, Village enrobe d'un riff chaud et chaleureux une isolation auto-imposée. Un bourdonnement, cache des bribes d'un mécanisme de pensée, les mots se répétant sans cesse jusqu'à la vocalisation d'un désir totalement formulé. Le remix de The Passenger s'approprie l'absorption mentale de Village, le faisant plutôt se manifester au niveau physique. Les paroles sonnent comme une respiration accompagnée d'un battement de coeur et d'une guitare usée, chaque battement isolé de l'autre, s'estompant comme le sang pompant à travers vos oreilles.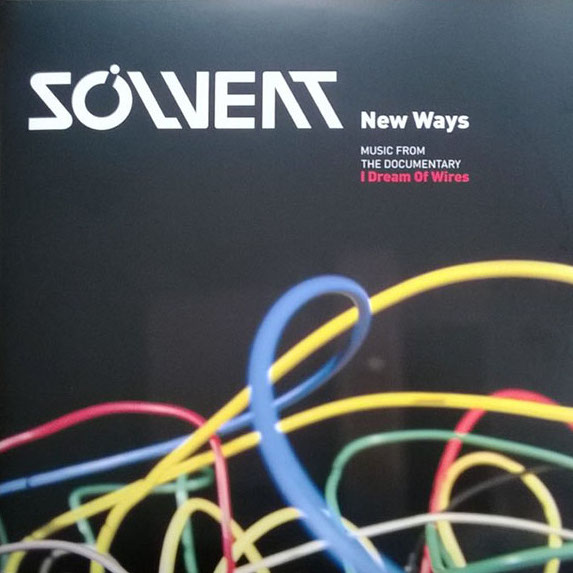 Solvent
New Ways: Music from the documentary I Dream of Wires
Toronto, ON
From the flangy frontispiece of Nick Smith:
I Dream of Wires connects your guzintas to the history and current state of modular synthesis. Solvent's Jason Amm has created the soundtrack, a gurgling-and-sputtering showcase of the synthesized diaspora in its sequenced and modulated forms. Hooked-On melodies share the upper-spectrum with white noise clouds, while the ping-pong motorik of bass and VCBeats provide the infinite-possibility landscape. Basking in a transistor sun with a bucket of patch cables on the wavetable never sounded so good.
Du frontispice taraudé de Nick Smith:
(Traduit par Andréanne Dion)
I Dream of Wires connecte vos appareils à l'histoire et à l'état actuel de la synthèse modulaire. Jason Amm de Solvent a crée une bande-son, une diaspora synthétique présentée sous forme de séquences modulées. Des mélodies accrocheuses se partagent le paysage avec des nuages de bruits de fond, alors que le motorik rebondissant de la basse et des VCBeats fournit un arrière-plan aux possibilités infinies. Se prélasser sous un soleil-transistor avec un seau de câbles à nos côtés ne nous a jamais semblé aussi attirant.

Solvent – Themogene (I Dream of Wires Theme)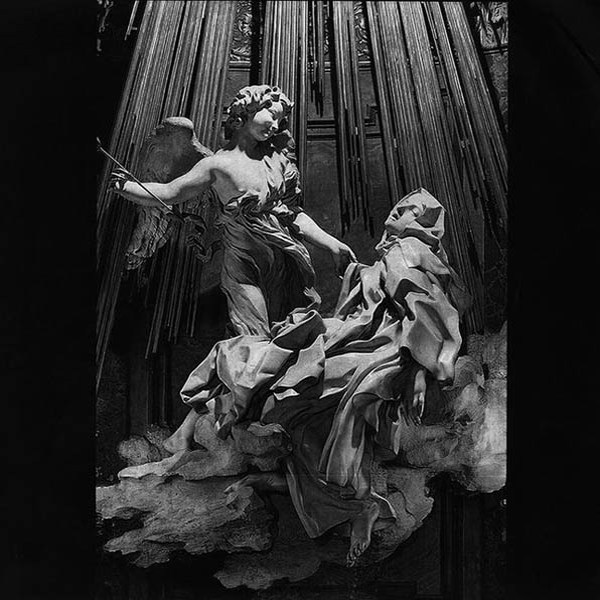 Birds of Paradise
The Little Death
Montréal, QC
From the glossy mantle of Jesse Locke:
The inexhaustible Roy Vucino (Red Mass, PyPy,and don't forget about Puke Eyes) swirls on another cloak for this smoked out folk/psych collaboration with Hannah Lewis. Plowing the same ground as Red Mass's split with Cindy Lee, this single-sided 7" digs in deep with mournful strings, harmonica and even mandolin. Wild roses grow in the most unexpected places.
Du manteau brillant de Jesse Locke:
(Traduit par Roy Vucino)
L'inépuisable Roy Vucino (Red Mass, PyPy, et sans oublier Puke Eyes) change sa direction musicale sur cette collaboration folk/psychédélique avec Hannah Lewis. Le premier 7" de Birds of Paradise, qui n'a qu'une seule face, est dans le même esprit que le 7" de Red Mass avec Cindy Lee. Les arrangements de violons, l'harmonica et la mandoline lui donnent une certaine profondeur qui nous plonge dans la tristesse. Les roses sauvages continuent de pousser dans les endroits les plus inattendus.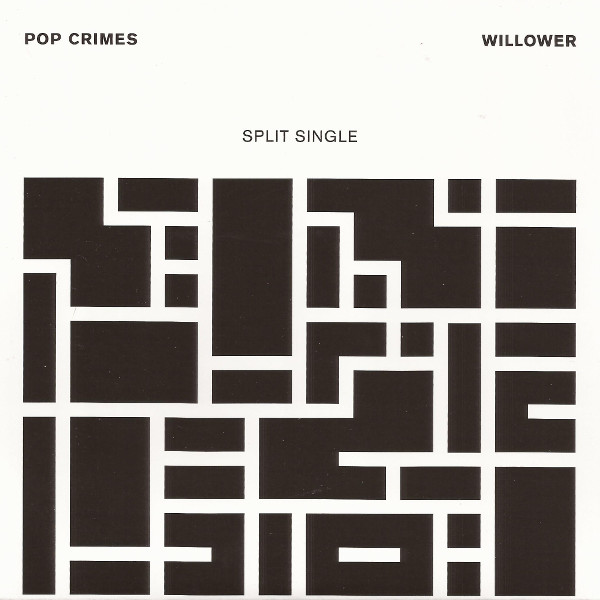 Pop Crimes // Willower
Split
Winnipeg, MB // Toronto, ON,
From the antennae occupation of Taylor Burgess:
This split is a slow, six-legged pull of your belly over the static and hum — before the RGB detonates and sends you into antennae-occupied space. Pop Crimes are brandishing buzzsaws while singer/guitarist Stefan Braun delivers a maniacal monologue of some sick Cronenberg persuasion; Long live the new flesh, and keep running around. Willower is on a modal meditation of what was once west, which winds can be commanded up, and whose waves will wind up on empty shores. The medieval script's source has yet to be unearthed, but Crosss' Andy March conjures the b-side all by his lonesome.
De l'occupation par les antennes de Taylor Burgess:
(Traduit par Jessica Grenier)
Ce split se fait sentir lentement, ses six pattes vous tirant par le ventre au-dessus des parasites vrombissants – juste avant que le RVB n'explose et vous envoie dans l'espace occupé par des d'antennes. Pop Crimes brandissent des scies mécaniques pendant que le chanteur-guitariste hystérique, Stefan Braun, se livre à un monologue tordu à la Cronenberg. Longue vie à la nouvelle chair, qu'elle poursuive son œuvre. Willower s'adonne à une méditation modale sur ce qu'était jadis l'Ouest, sur quels vents peuvent être commandés et sur quelles vagues viendront s'abattre sur le rivage désert. La source de l'écriture médiévale demeure enfouie, mais Andy March, de Crosss, sait évoquer la face B seul.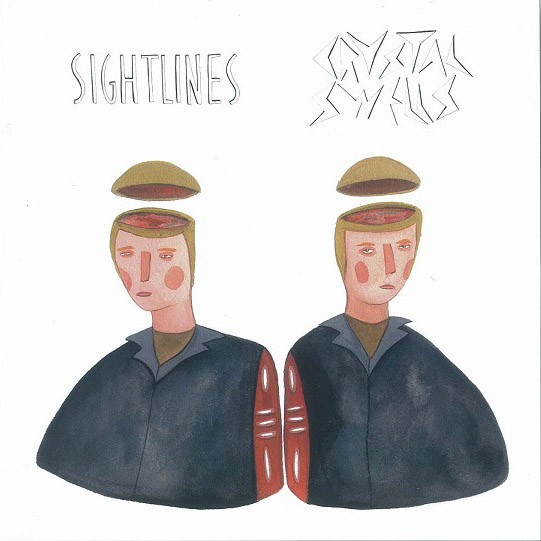 Sightlines // Crystal Swells
Split 7″
(Alarum // TRBL FCKR)
Vancouver, BC
From the commiseration of Bryce Warnes:
Eric Axen's pop rock 'n roll project Sightlines traces a 20/20 vision of shared suffering. "It's raining and it's pouring / it's beautiful and boring," he sings on "Commiseration"; sympathy can be the devil. On the flipside, Crystal Swells' twin ursine jammers could serve as opening and closing themes for a cartoon about a hard-drinking Spirit Bear who picks up a surfboard, takes to the waves and shows No Fun City how to party again. Mood-wise, this is a pink vinyl yin-yang. Cold hard tunes for summer's coming hot days and soft nights.
Des commisérations de Bryce Warnes:
(Traduit par Louis-Félix Pellerin)
Sightlines, le projet rock n' roll pop d'Eric Axen, illustre une vision impeccable de souffrance partagée. « It's raining and it's pouring/it's beautiful and boring » chante-t-il dans « Commiseration »; la sympathie s'allie parfois avec le diable. En revanche, les morceaux ursins du groupe musical Crystal Swells pourraient servir de génériques de dessin animé racontant l'histoire d'un Ours fantôme assez fêtard qui, armé d'une planche de surf, se lance dans les vagues et ramène le party à No Fun City. Côté ambiance, c'est un yin yang vinyle rose; des tounes pures et dures pour les chaudes journées et les douces nuits d'été.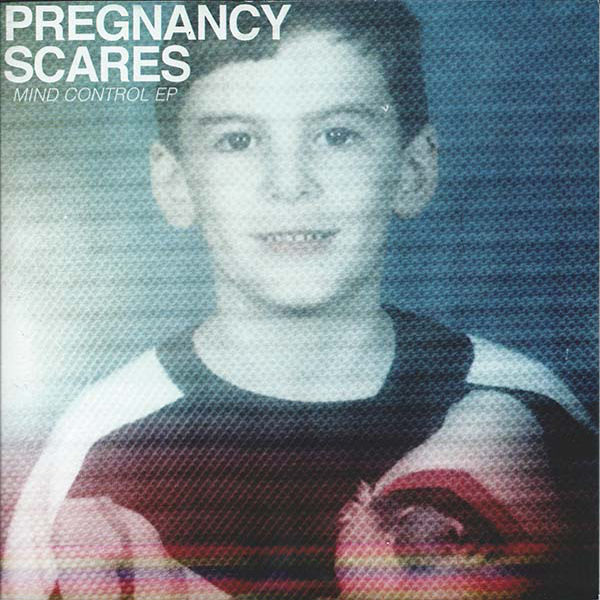 Howled chants hypnotize, rotting into feedback frequencies of confusion. Is the incessant pounding real or just inside your head? It doesn't matter — anger always takes the bait. Childhood shame rises out the chest, twists for air and collapses into decay upon the expulsion, a doom spit nightmare of desperate delirium. Memories snap their teeth before going in for another bite, proving cerebral hysteria breeds from the inside out. Death may be a terror, but modern life is war.
Pregnancy Scares
Mind Control EP
Ottawa, ON
From the turmoiled talons of Alanna Yaraskavitch:
Howled chants hypnotize, rotting into feedback frequencies of confusion. Is the incessant pounding real or just inside your head? It doesn't matter — anger always takes the bait. Childhood shame rises out the chest, twists for air and collapses into decay upon the expulsion, a doom spit nightmare of desperate delirium. Memories snap their teeth before going in for another bite, proving cerebral hysteria breeds from the inside out. Death may be a terror, but modern life is war.
Des serres tourmentées d'Alanna Yaraskavitch:
(Traduit par Jessica Grenier)
Des chants hurlés, hypnotisants, qui se décomposent en des fréquences confuses de feedback. Et ce martèlement incessant, il est réel ou juste dans ma tête? Ça ne changerait rien – la colère réagit toujours. De vieilles hontes d'enfance sortent des poitrines, serpentant en cherchant de l'air avant de se transformer en pourriture une fois expulsées : le tragique crachat cauchemardesque d'un délire désespéré. Les souvenirs font claquer leurs mâchoires avant d'arracher une autre bouchée, preuve que l'hystérie cérébrale nait de l'intérieur. La mort soulève peut-être la terreur, mais la vie moderne, c'est la guerre.

Pregnancy Scares – Master Race
---