Category: New Canadiana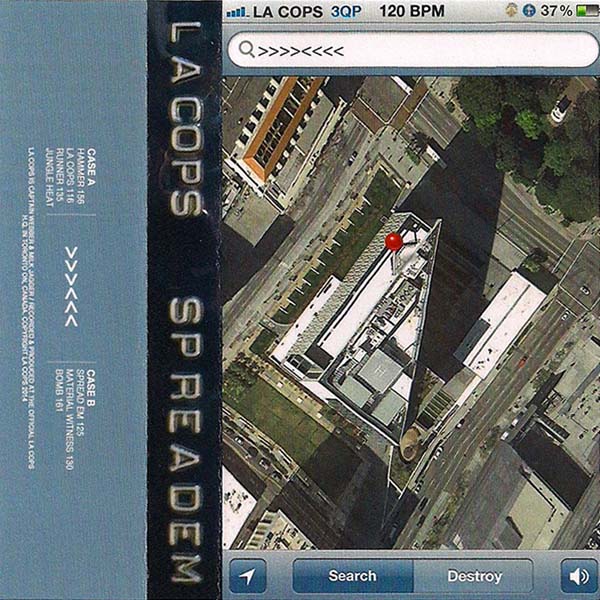 LA Cops
Spread 'Em
(Self Released)
Calgary, AB // Toronto, ON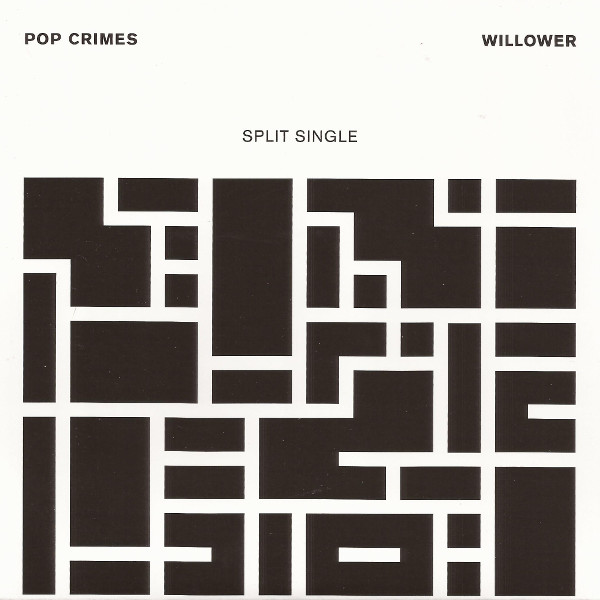 Pop Crimes // Willower
Split
Winnipeg, MB // Toronto, ON,
From the antennae occupation of Taylor Burgess:
This split is a slow, six-legged pull of your belly over the static and hum — before the RGB detonates and sends you into antennae-occupied space. Pop Crimes are brandishing buzzsaws while singer/guitarist Stefan Braun delivers a maniacal monologue of some sick Cronenberg persuasion; Long live the new flesh, and keep running around. Willower is on a modal meditation of what was once west, which winds can be commanded up, and whose waves will wind up on empty shores. The medieval script's source has yet to be unearthed, but Crosss' Andy March conjures the b-side all by his lonesome.
De l'occupation par les antennes de Taylor Burgess:
(Traduit par Jessica Grenier)
Ce split se fait sentir lentement, ses six pattes vous tirant par le ventre au-dessus des parasites vrombissants – juste avant que le RVB n'explose et vous envoie dans l'espace occupé par des d'antennes. Pop Crimes brandissent des scies mécaniques pendant que le chanteur-guitariste hystérique, Stefan Braun, se livre à un monologue tordu à la Cronenberg. Longue vie à la nouvelle chair, qu'elle poursuive son œuvre. Willower s'adonne à une méditation modale sur ce qu'était jadis l'Ouest, sur quels vents peuvent être commandés et sur quelles vagues viendront s'abattre sur le rivage désert. La source de l'écriture médiévale demeure enfouie, mais Andy March, de Crosss, sait évoquer la face B seul.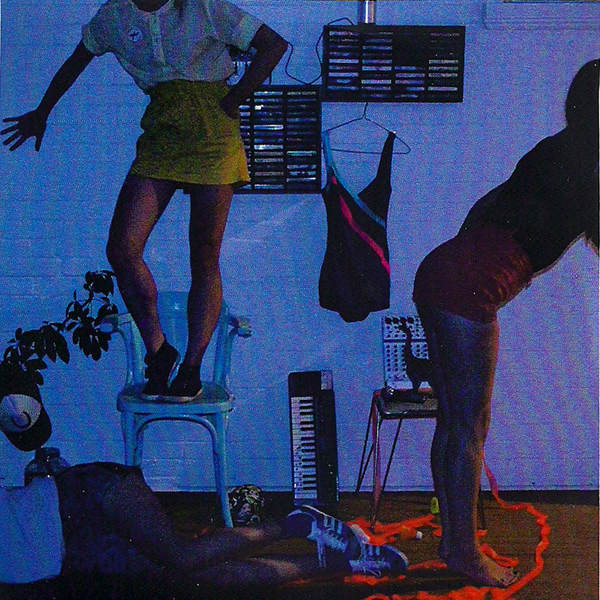 R U Real
R U Real
(Inyrdisk)
Montréal, QC
From the mécanique movement of Jesse Locke:
R U Real is a daydream in fluorescent from the flickering minds of JLK, YlangYlang and one half of Square. The trio's pitch-shifted sass-raps bounce from chipmunk Quasimoto to 'luded-out Olsen Twins as sputtering beatscapes and amorphous samples liquefy into neon cream soda. Real talk…
Du mouvement mécanique de Jesse Locke:
(Traduit par le pseudonyme inquiétant de Mata Hari)
R U Real c'est la rêverie fluorescente provenant des cerveaux grésillants de JLK, YlangYlang et de la moitié de Square. Le rap désinvolte pitch-shifté passe du chipmunk à-la-Quasimoto aux jumelles Olsen sur la drogue tandis que des bulles de rythmes éthérés et de samples amorphes se liquéfient dans un crème soda néon. Real talk…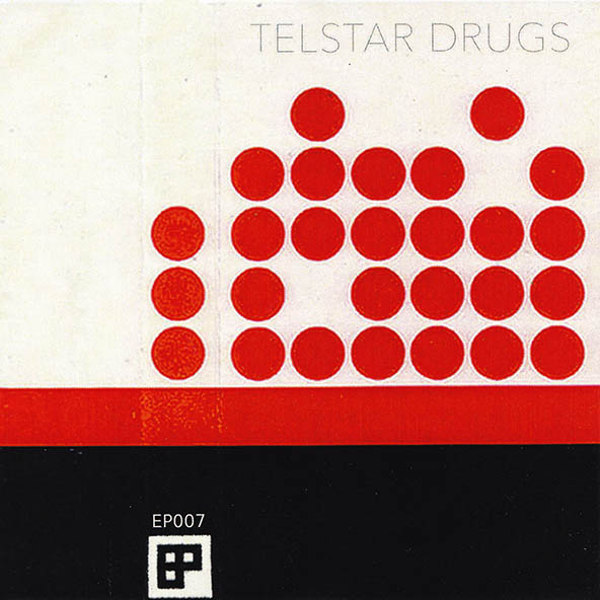 Telstar Drugs
Weather Underground
Montréal, QC
From the window seat of Josh Silver:
Under the weather: raindrops streak down the window, beginning as parallel lines then intertwining, agglomerating and sometimes playfully skipping over each other. Slow welling vibrations play off arrhythmic free tones, one after the other, navigating between extended emergent phenomena. One moment, the fluctuating surface of rain. The next, an explosion of lightning as wind picks up in a flurry of leaves on a sunny day. Moments of order decay into disorder while, elsewhere, new orders are aggregated in a constant shuffle.
Du siège côté fenêtre de Josh Silver:
(Traduit par Kevin Godbout)
Un temps maussade. Les gouttes de pluie descendent le long de la fenêtre; elles commencent en lignes parallèles pour ensuite s'entremêler, s'agglomérer, et parfois sauter les unes sur les autres de façon espiègle. De lentes vibrations jaillissantes jouent des tonalités arythmiques les unes après les autres; elles naviguent entre des phénomènes émergents. Un instant, c'est la surface fluctuante de la pluie, l'instant d'après, une explosion d'éclairs alors qu'une bourrasque se déchaîne dans les feuilles d'un jour ensoleillé. Des moments ordonnés se décomposent en un désordre pendant qu'ailleurs, de nouveaux ordres sont rassemblés dans un mélange continuel.

Telstar Drugs – Endless Straight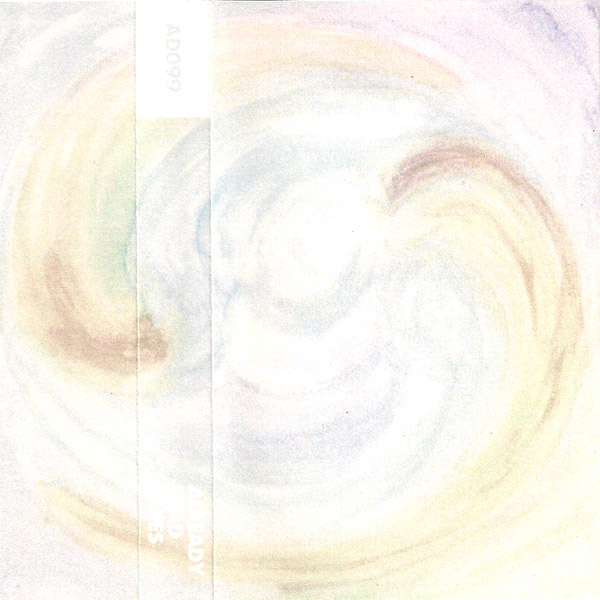 Tired Wires
Hark
Toronto, ON
From the heart murmurs of Jesse Locke:
The shivering ambience of Tired Wires' Hark illuminates a portal into a pastel cave where sonic stalactites sparkle like chandeliers. Tranquilized tone floats guide the ear into ever-deeper corridors, as whispers and hums hover in the gem-light with a glacial pace approaching -200 KBD. One soft-footed turn reveals a haunted piano with no hands at its keys, twinkling along to a tune older than time itself.
Du souffle au coeur de Jesse Locke:
(Traduit par Jacinthe Laplante)
L'atmosphère frissonnante de Hark de Tired Wires illumine une porte vers une grotte couleur pastel où des stalactites soniques brillent comme des chandeliers. Des flots de sonorité apaisés guident l'oreille vers des corridors toujours plus profonds, pendant que des chuchotements et des bourdonnements flottent dans la lumière brillante à une vitesse glaciale approchant les -200 KBD. En se tournant tranquillement, on voit un piano hanté – il n'y a aucun doigt sur le clavier – jouant un air plus vieux que le temps.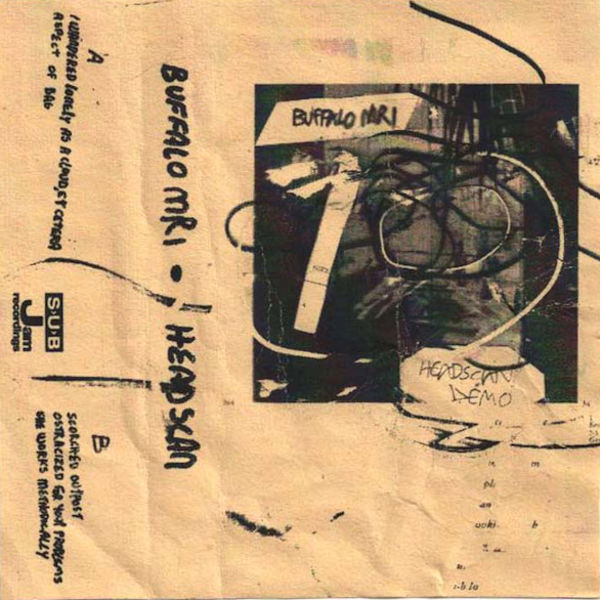 Buffalo MRI
Headscan
(Sub Jam)
Montréal, QC
From the avant blurt of Julie Reich:
Buffalo MRI a.k.a. Vera Brim is the solo project of Montreal's Dominique Alexander. Side A knocks at the door and rings a doorbell on slow, soothing repeat. Pitch-shifted laughs, late-night applause and clattering tin. Side B, my favorite slum, is a chill-sesh in punk village. Sad free-jazz guitar… what am I hearing!? Low buzzing, melancholic hums, and Dom's interspersed voice. An out of tune piano serenades broken avant bursts. These sounds of your brain were recorded from the headscan earlier that day. It's 4 a.m. on a Tuesday and you're in the lobby bar, alone, drinking.
De l'exaltation de Julie Reich:
(Traduit du Café del mar par Catherine Debard)
Buffalo MRI, ou Vera Brim, est le projet solo du Montréalais Dominique Alexander. La face A cogne à la porte et appuie sur la sonnette doucement, dans une répétition relaxante. Des rires pitch-shiftés, applaudissements de fin de soirée et cliquetis de métal. La face B est une session de chillage dans un village punk. De la guitare free-jazz triste… qu'est-ce que j'entends!? Un buzz grave, un bourdonnement mélancolique, et la voix parsemée de Dom. Un piano légèrement désaccordé sérénade juste avant l'explosion. Ces sons de votre cerveau ont été enregistrés par un scan de votre tête plus tôt ce jour-là. Il est 4 heures du matin un mardi et vous êtes dans le lobby d'un bar, seul, un verre à la main.

Buffalo MRI – Ostracized For Your Problems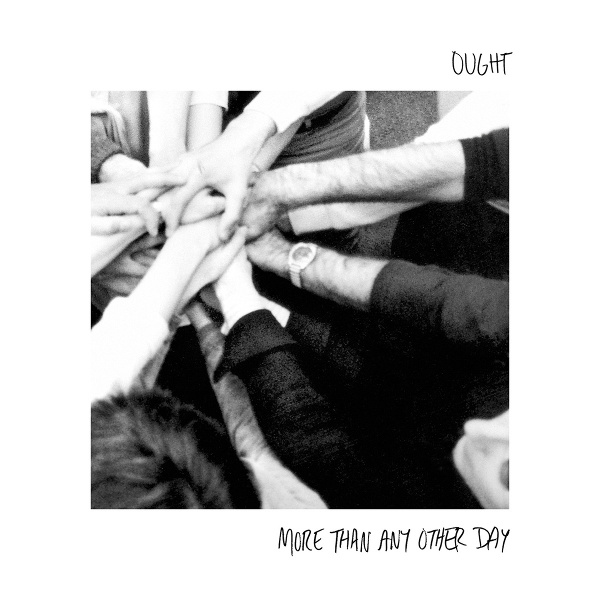 Ought
More Than Any Other Day
Montréal, QC
From the folded hands of Claire Marie Guimond:
Words about these four men of Beaubien have been filling up our sacred scrolls over the months since Ought's first full-length unfurled. In part a rerecording of last year's self-released EP of the same name, the visceral production and longer format (and violin!) keep this album's burn more controlled – serene structure atop its often unforgiving instants of stasis-brewed rage. May the months and eternal years of tour keep feeding them with the life-affirming impulse they might someday share with us mystified, kneeling pupils.
Des mains jointes de Claire Marie Guimond:
(Traduit par la ferveur statique de Mathieu Bédard)
Beaucoup de mots se sont dits sur ces quatre garçons de Beaubien dans notre divine barre de défilement depuis la sortie du premier long titre d'Ought. En partie un réenregistrement de leur EP du même nom autoproduit l'an dernier, ici la production viscérale et le format étendu (et le violon!) gardent le contrôle sur cet album incandescent – structure sereine au-dessus d'une tension statique qui culmine en des moments de rage souvent impitoyables. Puisse l'éternité des mois et des années de tournée continuer à les nourrir de cette pulsion porteuse de vie qu'ils nous transmettent, à nous, disciples mystifiés et à genoux.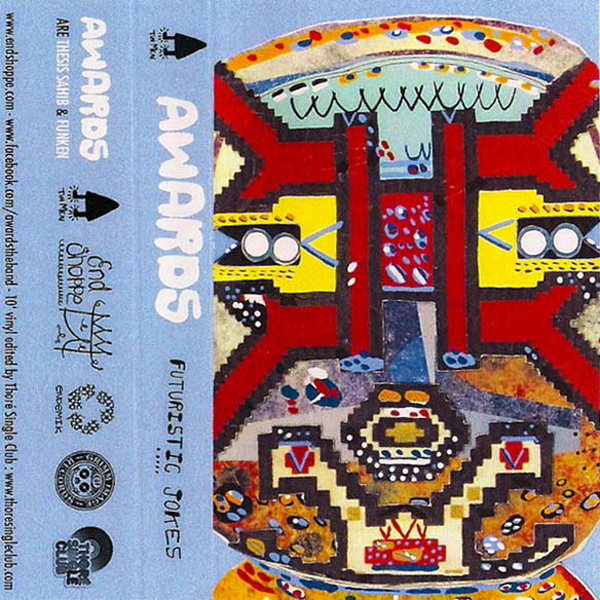 Awards
Futuristic Jokes
London, ON
From the tin can telephone of Jesse Locke:
Robo-rapper / globe-trotting artist Thesis Sahib bobs and weaves through lyrical tongue twisters on this collaboration with France's Funken. Playful beats and sumptuous samples are the backdrop for a lilting blizzard of non-sequiturs, blending surreality with the primordial spasms from which he was borne.
Du téléphone en boîtes de conserve de Jesse Locke:
(Traduit par Jessica Grenier)
Sur cette collaboration avec le Français Funken, le rappeur-robot/artiste globe-trotteur Thesis Sahib oscille au gré de virelangues lyriques. Rythmes enjoués et extraits somptueux forment le paysage d'un blizzard chantant de non sequitur, mélangeant l'irréalité au spasme originel qui l'a porté.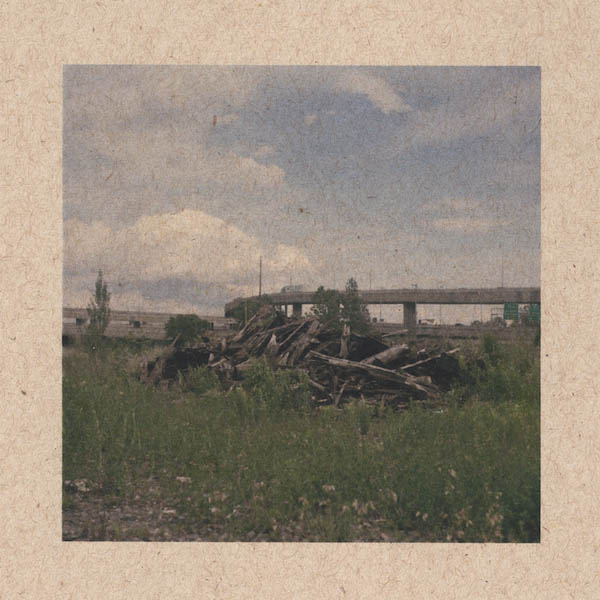 Big Brave
Feral Verdure
(Build a Fort)
Montréal, QC
From the survivalism of Nicolas Coutlée:
(Translation from the Bescherelle of Zoë Christmas )
At arms, brothers and sisters. The intruder is closing in. Clouds besiege the city, but the rain refuses to fall. Muffled explosions leak from some. Heavy air glides like lead in the deserted streets, while sad cries escape from portholes. The enemy lingers, but the time to conquer all has come. The living will be missed as the soldiers slay one another. And when all is dead, the rain will wash away the waste and will restore the flora and fauna. A prophet of misfortune, Big Brave proclaim their Earth-shattering return. A brutal and primitive requiem for civilization in damnation.
Du survivalisme de Nicolas Coutlée:
Aux armes, frères et sœurs. L'envahisseur approche. Les nuages assiègent la cité, mais la pluie refuse de tomber. Seules éclatent quelques sourdes déflagrations. L'air lourd plane comme un parfum de plomb dans les rues désertes, alors que des chants tristes s'échappent des soupiraux. L'ennemi tarde, mais le temps vient à bout de tout. Les vivres viendront à manquer, les soldats, à s'entre-tuer. Et quand tous seront morts, la pluie nettoiera les décombres et, avec elle, reviendront les bêtes et les végétaux. Prophète du malheur des uns, Big Brave annonce ce retour forcé à la terre. Requiem brutal et primitif pour civilisation en perdition.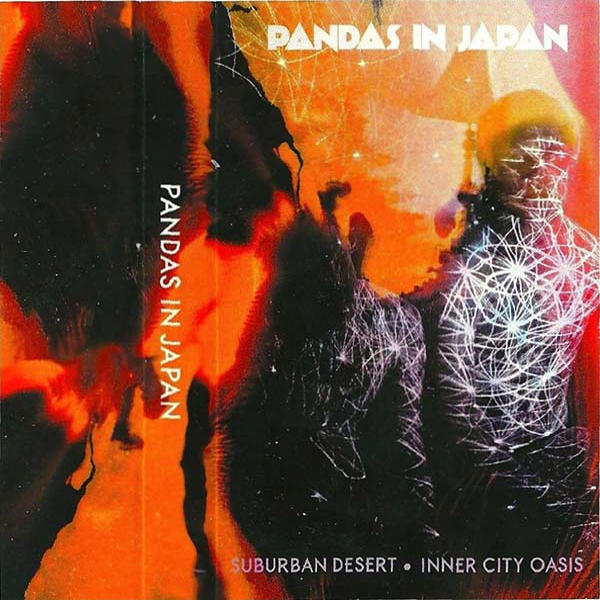 Pandas in Japan
Suburban Desert – Inner City Oasis
Saskatoon, SK
From the suburban dessert of Josh Rohs:
These prairie psychonauts shred the gnar like nobody's watching, leaving nothing but scorched earth in their wake. Suburban Desert // Inner City Oasis is a hallucinogenic-fueled bruise cruise across the undulating sands of an unknown dry planet. These unlikely ursidae drag the cosmos into the garage, but not before drowning it in the surf. This oasis ain't no mirage, it's the real deal.
Du désert banlieusard de Josh Rohs:
(Traduit par Jessica Grenier)
Ces psychonautes des Prairies surfent sur la vague comme s'ils étaient seuls au monde en ne laissant qu'une terre brûlée dans leur sillage. Suburban Desert // Inner City Oasis, c'est une dangereuse dérape sur les hallucinogènes à travers les vagues de sable d'une planète aride et inconnue. Ces ursidés improbables ramènent le cosmos dans le garage après l'avoir noyé dans le surf. Cette oasis n'est pas un mirage, c'est du solide.
---