Category: New Canadiana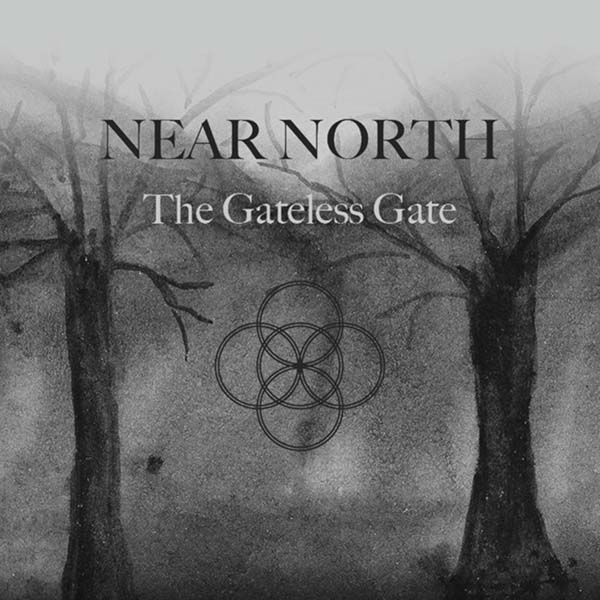 The Gateless Gate
Near North
(Self Released)
North Bay, ON
From the evidenced sounds of Joshua Robinson:
"Quiet". Woolgathering as soft steps struggle to stomach the circuitous decay underfoot. A quiet that doubles as both hum and rattle; tectonic yet remote. Reticence that builds upon itself as so many hours upon the day. This is time lapse caught in situ; the stillness has found mood-form in the vibrance of a tamed chaos. Where the halcyon subsides, we are trapped at the point of denoument and the twirling precipice of soundless collapse. In these faults we find effulgent absence; in absentia we find pieces abridged.
Des sons justifiés de Joshua Robinson:
(Traduit par Jessica Grenier)
« Silence ». Rêvasser en marchant doucement, chaque pas s'efforçant d'assimiler le déclin tortueux du sol. Un silence qui est tant cliquetis que fredonnement, tectonique mais éloigné. Une réticence qui se construit sur elle-même, comme les heures sur le jour. C'est un laps de temps figé in situ, la fixité ayant trouvé sa forme-émotion dans la vibrance d'un chaos dompté. Là où le beau se retire, nous sommes prisonniers du point de dénouement, du précipice tourbillonnant d'un effondrement silencieux. Dans ces erreurs nous trouvons une absence éclatante; in absentia, des pièces abrégées.

The Gateless Gate – Our Forest Walk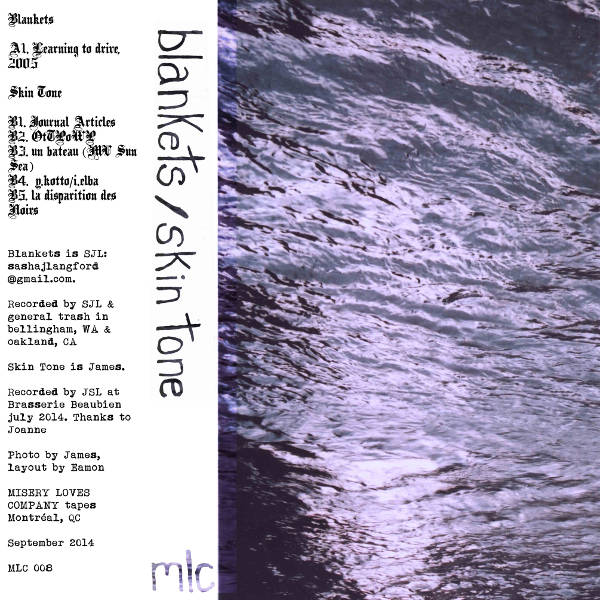 Blankets // Skin Tone
Split
Montréal, QC
From the x x x x of Stephen Guy:
A shade more melodic than the skronk he bleats in ragged agit-free combo Public Transit, the Skin Tone side of this tape features longtime show-thrower and committed Wyrdo James Goddard mixing saxophone and electronics to produce lovely, sparse, meditative bursts. The meditation continues on the flip, with SJ Langford's Blankets' murky collage moving from ambient found-sound to threatening wash, without neglecting a little somnambulant drum machine. Here's to nine more years of driving.
Des x x x x de Stephen Guy:
(Traduit par les embruns de Marie-Pier Chevrier)
Plus mélodique que le skronk bêlé avec le combo rauque et sans agitation Public Transit, le côté Skin Tone de cette cassette présente James Goddard, éternelle bête de scène et Wyrdo engagé, qui mixe ici saxophone et électronique pour créer de délicieux éclats méditatifs. La méditation se poursuit du côté B avec Blankets, ténébreux collage de SJ Langford, qui passe du found-sound ambiant aux remous menaçants, sans oublier un peu de boîte à rythmes somnambule. En espérant neuf autres années …

Blankets – Learning to drive, 2005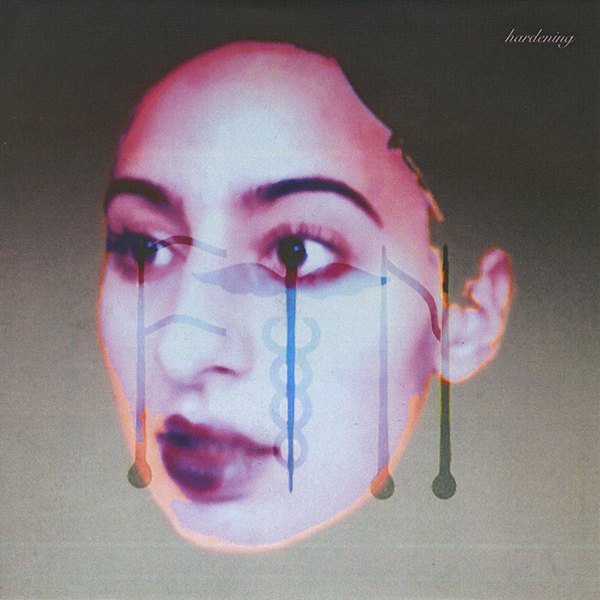 F I N
Hardening
Toronto, ON
From the earnest mumbles of Rachel Bellone:
Spiraling in from right to left, F I N's Hardening uses melody like a swinging pocket watch. Submerging you into this grime-y synth daydream where you can breathe under water. In preparation for a full-length release, we are teased by these sweetly decorated tracks. In Silver's vocal percussion pulls you up for a breath of fresh air. Moving between the spectrum of dissonance in harmonies back to the singularity of the solo wispy and affective voice.
Du bafouillage sérieux de Rachel Bellone:
(Traduit par Jessica Grenier)
En vrilles antihoraires, Hardening de F I N fait osciller la mélodie comme une montre à gousset, nous immergeant dans une rêverie crasse synthétisée où on peut respirer sous l'eau. Les percussions vocales de « In Silver » nous laissent remonter pour un peu d'air frais en traversant le spectre des dissonances harmoniques, pour revenir vers la délicatesse affective de cette voix unique. Ces pistes joliment décorées nous sont offertes en avant-goût, dans l'attente de l'album complet.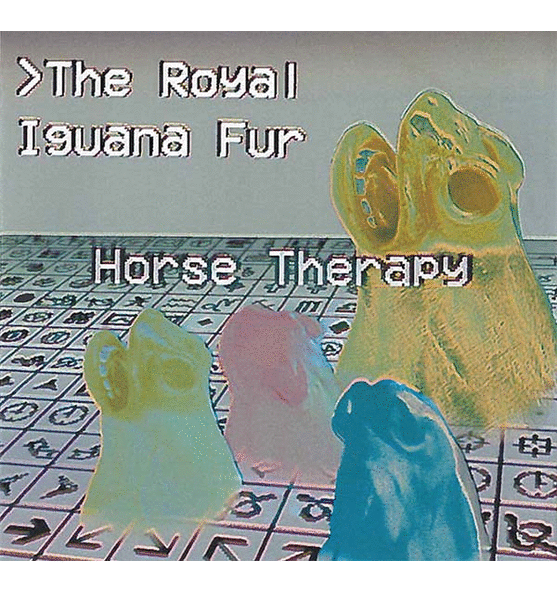 Royal Iguana Fur
Horse Therapy
Edmonton, AB
From the fascist groove of Jared MajeskI:
Physically resembling a Hackers vision of frozen horse surreality, Peace Country wayfarer Alex Linfield's latest vaporized totem delves through playful post-punk hypnosis, bedroom polyrhythms and fretless wormholes. There's a computerized sodality here, futuristically swirling with the punks and weirdos too cool for disco, but who still want to twinge and tweak on the dance floor. It's an interpretation geographically removed that maybe we start to wonder what "back in the day" actually means to people now. Do we appreciate and replicate, or do we make it our own?
Du groove fasciste de Jared MajeskI:
(Traduit par Jessica Grenier)
Ressemblant physiquement à une vision irréelle piratée de chevaux gelés, le dernier totem vaporeux du voyageur de Peace Country, Alex Linfield, réside quelque part entre une ludique hypnose post-punk, une polyrythmie de chambre et des trous de vers sans frette. On y retrouve une confrérie informatisée, en plein tourbillonnement futuriste avec des punks et des bizarroïdes, trop cools pour le disco, mais voulant quand même syncoper sur le plancher de danse. C'est une interprétation géographiquement éloignée invitant à se questionner : que signifie « dans mon temps », dit aujourd'hui? Est-ce qu'on apprécie/reproduit ou est-ce qu'on se l'approprie?

Royal Iguana Fur – Life at Sea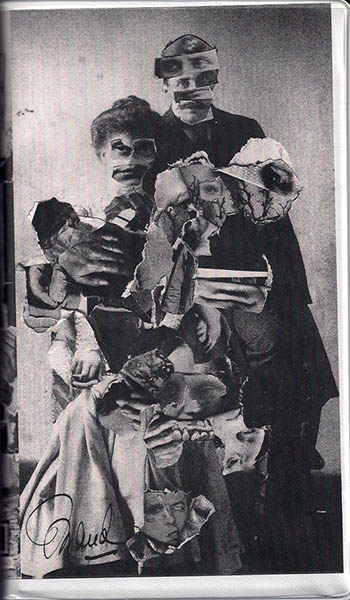 Various Artists
MTL Tapes
(La Cohu)
Montréal, QC
From the rote sonne of Jesse Locke:
Victoriaville, QC label La Cohu ties up the tendrils of Montreal's subterrestrial creepers with its latest three-cassette comp. These heroes in a clamshell appear to be (loosely) aesthetically sequenced, but there's no way to avoid a few head breakers with this sonic swath. The celestial tone floats of A Sacred Cloud, Event Cloak and Christian Richer crash-land on the scorched ground of Wapstan and thisquietarmy. A glitched trip from Bataille Solaire gets anti-harsh-mellowed by the faded pop daydreams of RU Real and Xarah Dion. Rock earns a drill killing from Drainolith and Shining Wizard, while the skewed loops of Ala Vjiior ride a merry-go-round on Dalí's melted clock.
Du *rote sonne* de Jesse Locke:
(Traduit par Jessica Grenier)
Le label de Victoriaville (Qc), La Cohu, vient boucler les vrilles sousterrestres rampant sous Montréal avec cette tri-composition sur cassette. Ces héros à carapace semblent avoir été (vaguement) programmés esthétiquement, mais on ne peut éviter un ou deux casse-têtes avec cette bande audio. Les sons divins paraissent émaner de l'écrasement de A Sacred Cloud, d'Event Cloak et de Christian Richer sur le terrain carbonisé de Wapstan et de thisquietarmy. C'est un trip bogué de Bataille Solaire protégé par l'anti-pétage-de-bulle des vieilles rêveries pop de RU Real et de Xarah Dion. C'est du rock se faisant découper à la machette par Drainolith et Shining Wizard pendant que les boucles tordues d'Ala Vjiior chevauchent le carrousel d'une horloge fondue de Dali.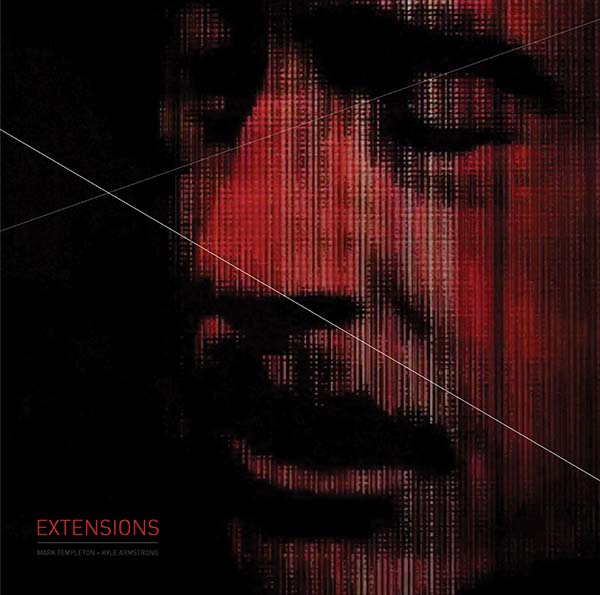 Mark Templeton and Kyle Armstrong
Extensions
Edmonton, AB
From the new flesh of Benjamin T. Maine:
Mark Templeton and Kyle Armstrong, modern media alchemists, have distilled the works and ideas of Marshall McLuhan into an embodied slice of the electric age. Extensions is an exploration of hot and cool media. One is fully immersed in the subjective experience of Templeton's auditory perceptual creation. Layers and textures of iconic sound samples, signal degradation and novel instrumentation evoke intense feelings of beauty, intrigue and nostalgia. Armstrong's film contribution invites an objective perspective and engages the analytical process. Analogue images transform, are recaptured and re-contextualized in a digital simulation of memory, or is it consciousness?
De la chair nouvelle de Benjamin T. Maine:
(Traduit par Jessica Grenier)
Mark Templeton et Kyle Armstrong, alchimistes des médias modernes, ont distillés les idées et le travail de Marshall McLuhan, les solidifiant en une tranche d'ère électronique. Extensions explore les médias chauds et froids. L'un est submergé par l'expérience subjective qu'est la création auditive perceptrice de Templeton : des strates texturées d'extraits sonores emblématiques, de dégradation du signal et d'instrumentalisation novatrice qui évoquent un profond sentiment de beauté, de nostalgie et de complot. L'autre, la contribution filmique d'Armstrong, invite une perspective objective, un processus analytique. C'est la transformation d'images analogiques d'abord récupérées puis recontextualisées dans la simulation numérique d'une mémoire… ou est-ce une conscience?

Mark Templeton and Kyle Armstrong – Side A
Yetis Dei
L'Éocène
Montréal, QC
From The Purple Wagon of Eva Jane:
Suspended between earth and it's spacey outer friends, the album L'Éocène by Yetis Dei, allows you to sling into that middle ground without the regular tension that would occur if you were being pulled between the swelling terrestrial turf and cosmic lure. Putting an old voice in a new place, Yetis Dei creates a colorful spell of time and wakes up fossils that were lost beneath the weight of some misplaced realm. It's freedom for'em old bones!
Du Purple Wagon d'Eva Jane:
(Traduit par Jessica Grenier)
Suspendu entre la Terre et ses amis intergalactiques, l'album L'Éocène de Yetis Dei permet de se lancer dans ce juste milieu, sans la tension habituelle qu'il y aurait si on était entrainés entre les protubérants leurre cosmique et secteur terrien. Yetis Dei crée un envoûtement temporel sublime en donnant un nouveau cadre à une voix ancienne – réveillant des fossiles perdus qui étaient écrasés par quelque domaine déplacé. Un peu de liberté pour ces vieux os!

Yetis Dei – Stégosaure Parfait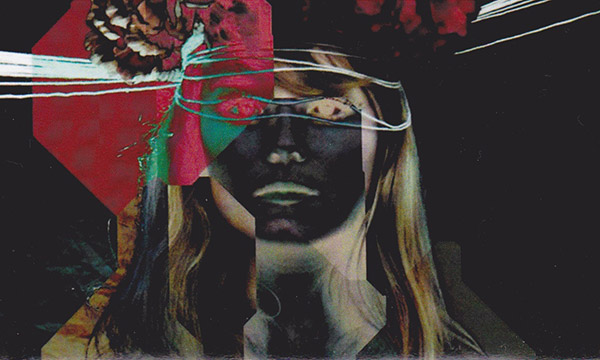 The Yips
Air Loom
Ottawa, ON
From the distorted parapets of Joshua Robinson:
Ouija words spill across distorted distances. Sound waves imbued with garage spirits that once stood so still now force their way through the parapets that keep their potential energy at bay. Air Loom is a staggering edifice of sound; a source of the waves that emanates from the eye of the storm , intorting its breath to the point of becoming the heavy dissonance that turns calm to clamour; 'yeah yeah yeahs' that reverberate across the northernly compass.
Des garde-fous tordus de Joshua Robinson:
(Traduit par Jessica Grenier)
Des mots de Ouija s'étendent sur un horizon déformé. Des vagues de son imprégnées d'esprits de garage, qui jadis restaient si immobiles, essayent de défoncer les garde-fous tenant à distance leur énergie potentielle. Air Loom est un édifice de son vertigineux; c'est la source de ces vagues qui émanent de l'œil de la tempête en tordant sa respiration intérieure, au point de devenir une lourde dissonance changeant le calme en cacophonie. Les « yeah yeah yeah » se répercutent à travers l'étendue nordique.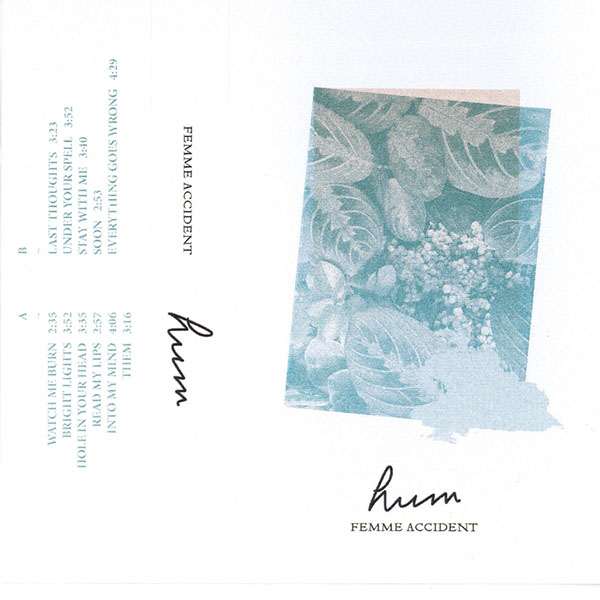 Femme Accident
Hum
Montréal, QC
From the attentive and bloody ears of Simon Provencher:
This Montreal trio Femme Accident plunges us into a strange momentum, giving us a desire to loosely watch kilometers pass from the window of a train, a bus, the subway. The density of the guitar chords, taken from a learned mix of chorus and distortion, seems to be a stumbling, out-of-breath dream, clarified only by a soft voice and the precision of drums. We discover with this band a familiar musical moment; a sensual, welcoming world, cloaked in magnanimous softness and disconcerting confused melodies and voices.
We are invited to observe, to appreciate a small jewel of serenity—an emotional storm calmly expressing itself in the streets of Montreal.
Des oreilles attentives et sanglantes de Simon Provencher:
Le trio montréalais Femme Accident nous plonge dans une étrange inertie, nous donne des envies de regarder lâchement les kilomètres passer à bord d'un train, d'un autobus ou d'un métro. La densité des accords de guitare, tirée d'un savant mélange de chorus et distorsion, semble être une un rêve haletant, titubant, éclairci seulement par une douce voix, et supporté par la précision d'une batterie posée. On découvre avec eux un moment musical familiar, un monde sensuel, chaleureux, enrobé de la douceur magnanime et déconcertante des voix et des mélodies confuses.
On est comme invités à observer, à apprécier un petit bijou de sérénité, une tempête émotionnelle s'expriment calmement dans les rues de Montréal.

Femme Accident – Hole in Your Head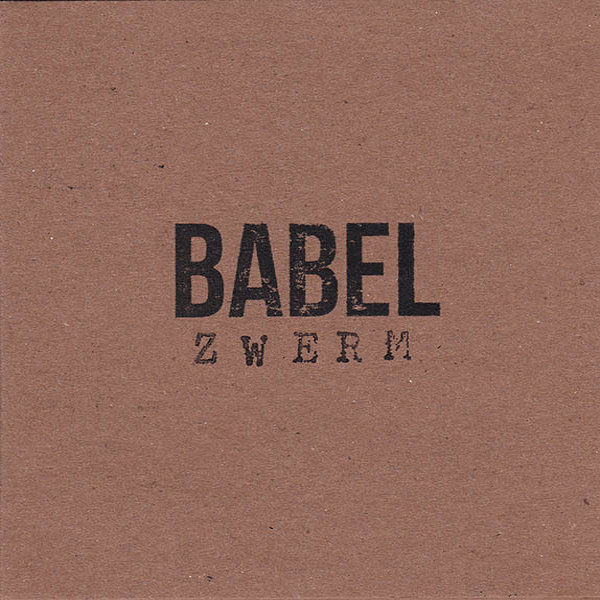 From the improvised plan of Josh Silver:
There are no straight edges on Jupiter. Rhythm is broken into curving arabesques, resonating concentric circles into the cosmic void. Singular sounds interact over fluid ostinatoes – receding into background radiation in a prepared experiment. The instrument is bent into the music, layered and moulded through physical and ethereal alteration. The listener ascends into a frenzy of interplanetary messages emanating from a distance.
Du plan improvisé de Josh Silver:
(Traduit par Jessica Grenier)
Il n'y a aucune ligne droite sur Jupiter. Le rythme se brise en arabesques, résonnant en cercles concentriques vers le vide cosmique. Les sons isolés interagissent sur de fluides ostinatos, l'expérience préméditée les réduisant à des radiations d'arrière-plan. L'instrument est courbé vers la musique; étagé puis moulé par des transformations physiques et éthérées. L'auditeur s'élève vers une frénésie de messages interplanétaires émanant du lointain.
---