Category: New Canadiana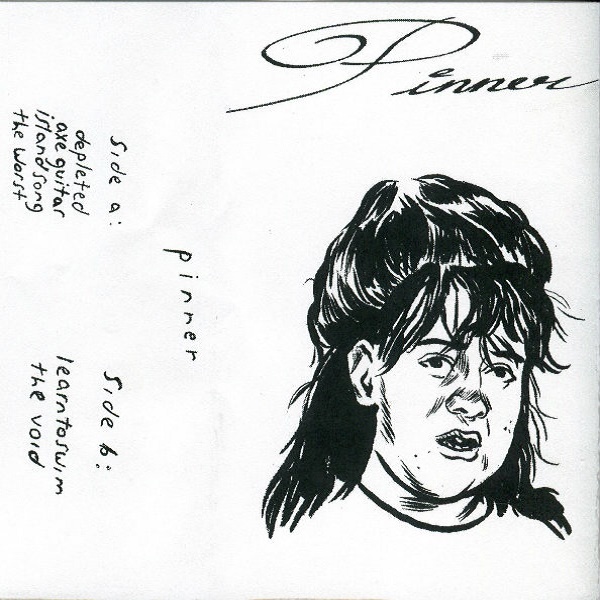 Pinner
#2 Demo
(Self-Released)
Victoria, BC
From the hundred watts of Bryce Warnes:
They may tag themselves "slacker" on Bandcamp and share their name with a lunch-break-sized marijuana cigarette, but Pinner work their asses off. Playing countless local shows has honed the four-piece into something acerbic, heartfelt and completely their own. See: "Island Song," where a lover is discarded for their detrimental effects on mellow. See: "Learn to Swim," a disaster fantasy set on the Queen of Victoria's smoke deck. Three vocalists, each coly their own beast, deliver indefatigable hooks. Pinner is making music that almost forces a reviewer to use the adjective "timeless."
Des cent watts de Bryce Warnes:
(Traduit par les pieds de vent de Marie-Pier Chevrier)
Ils ont beau se définir comme paresseux sur Bandcamp et avoir adopté le nom d'un petit joint de marijuana, les membres du groupe Pinner travaillent d'arrache-pied. Offrir d'innombrables performances locales a affûté le groupe de quatre membres, pour en faire quelque chose d'acerbe, de senti et qui lui est entièrement propre. Voir Island Song, où un amant est rejeté à cause de ses effets néfastes sur l'humeur. Voir Learn to Swim, un désastre imaginaire se déroulant sur le pont des fumeurs du Queen of Victoria. Trois chanteurs, trois bêtes en soi, qui jouent des vers d'oreille infatigables. Pinner crée de la musique qui oblige presque les critiques à la décrire comme «intemporelle».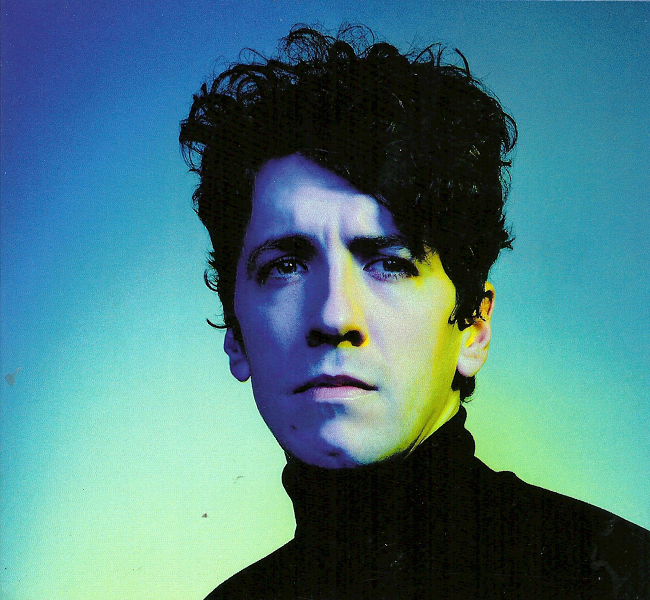 Blonde Elvis
On Vanity
Toronto, ON
From the ruby slipper of Katie Jensen:
A somber gigue leads a funeral procession through a damp cavern. Sconces of flickering candlelight bounce off slick, cratered rock. Venerable Britpop relics give a knowing wink from their influential promontories.
The procession nudges aside a heavy velvet curtain to reveal a psychedelic dance cave resplendent with glittering heavenly bodies. A troupe of well-dressed cavernicoles devour each other hungrily, wiping their mouths on shredded pop anthems.
A flautist gleefully unfurls a playful tattoo as a harpsichord circles the room giving vigorous handshakes. Crushing drumbeats anchor frayed synth vibratos and unholy harmonies. The wet air hums with hedonistic friction, ready to collapse and expand all at once.
De la pantoufle rubis de Katie Jensen:
(Traduit par les diamants sur canapé de Julie Mayer)
Une gigue sombre guide une procession funèbre à travers une grotte humide. Des candélabres aux chandelles vacillantes rebondissent sur de la roche glissante et couverte de cratères. De vénérables reliques de la britpop font un clin d'œil complice du haut de leurs promontoires influents.
La procession écarte un lourd rideau de velours pour révéler une caverne de danse psychédélique resplendissante de corps célestes scintillants. Une troupe de cavernicoles bien vêtus se dévorent les uns les autres avec avidité, s'essuyant la bouche sur des hymnes pop en lambeaux.
Une flûtiste déroule avec allégresse un tattoo enjoué tandis qu'un clavecin décrit des cercles dans la pièce et donne des poignées de main vigoureuses. De terribles battements de tambour ancrent des vibratos démêlés faits au synthé et des harmonies impies. L'air humide bourdonne d'une friction hédoniste, prêt à se contracter et à se dilater en même temps.
Blonde Elvis – Slow Fall On Egypt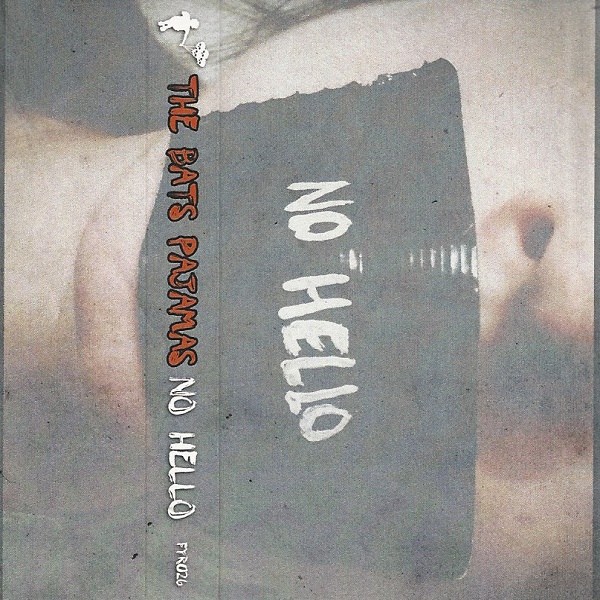 The Bats Pajamas
No Hello
Toronto, ON
From the curdled misanthropy of Adam Bradley:
A primo specimen of Toronto's malformed and curdled species of garage rock. Septic distortion and scummed up bass slop on top of misanthropic, snotty vocals. Kickin' shit over riffs. Window smashing ugliness. Skipped off again, pizza in the alleyway, beer in a bag. Slacker maniac grudge-grunge, hacking a lung, an infected mess bubbling up throbbing puce-goldenrod.
De la misanthropie caillée de Adam Bradley:
(Traduit par le yogourt glacé de Julie Mayer)
Un spécimen de première formé d'espèces torontoises difformes et caillées de garage rock. Une distorsion septique et une basse crasseuse se déversent sur des voix misanthropiques et snobs. Des riffs ravageurs. Une laideur de fenêtres fracassées. Encore à foxer l'école, à manger de la pizza dans la ruelle, une bière dans le sac. Du grunge rancunier, fainéant et maniaque qui charcute un poumon, bordel infecté d'où s'échappe une mousse de pulsations couleur puce-jaune paille.
The Bats Pajamas – Feel Like Shit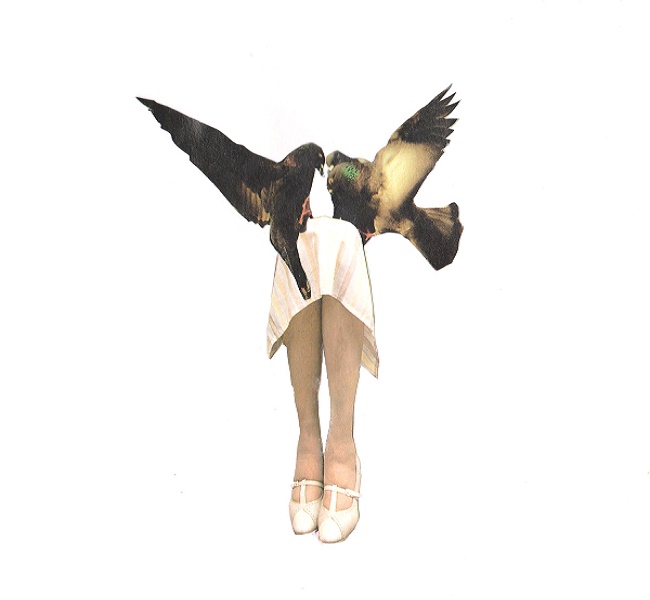 Various Artists
Fredericton's Mine
Fredericton, NB
From the Maritime motivation of Brian Cleveland:
Moncton isn't so bad, so what about the rest of the unfairly characterised No Funswick? Well, Fredericton is mine and it can be yours now, too. Motherhood blasted into our adoring ears in March, and now our tympanic membranes are vibing with a full-on Fredericton invasion. It's time to join the cult, sample the circus, and discover over three dozen new favourites in one fell swoop. So Funswick.
Par la motivation maritime de Brian Cleveland:
(Traduit par les oreilles adorantes d' Émily Traichel)
Moncton n'est pas si pire, alors qu'est-ce qui en est du reste du «Pas de Funswick,» ainsi injustement caractérisé? Eh bien, Frédéricton m'appartient et peut maintenant t'appartenir aussi. Motherhood s'est projeté dans nos oreilles adorantes au mois de mars, et maintenant nos membranes tympaniques vibrent avec une invasion frédérictonnaise totale. C'est le temps de joindre le culte, de goûter au cirque, et de découvrir plus de trois douzaines de nouveaux coups de coeur en un tournemain. Trop l'Funswick.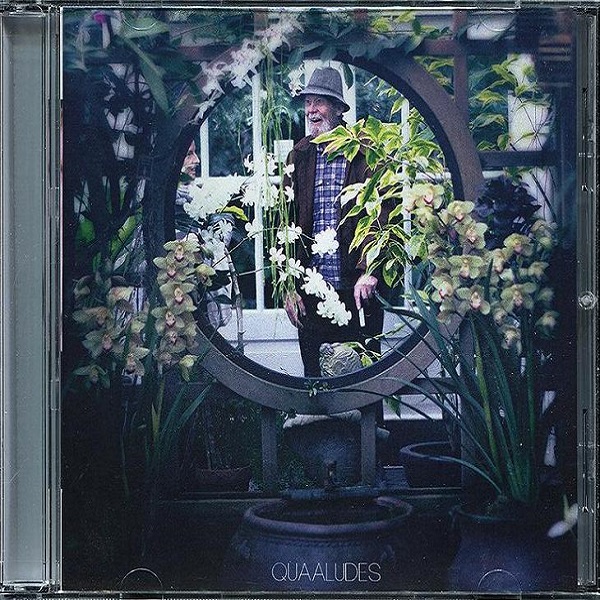 Quaaludes
This Is Your Future We're Talking About
Montreal, QC
From the teenage feelings of Trevor Angst:
Let Quaaludes be your entry portal into a nascent seam of emotive punk. Hailing from Montreal, Quaaludes tips their hat to the clean, trebly noodles of the American Midwest. Antigua twinkles like a Kinsella-scordatura sequel. The brass yearns softly while hoarse throated, coveted monologues are spilt with buff emotion over beefy jagged rhythms. Sporadic, jerking rim shots with mind manipulating tempo changes add underlying complexity to the spindling dragon dance of bright and pretty dual instrumentation of slides and harmonic bends.
Des sentiments adolescents de Trevor Angst:
(Traduit par la croisée des chemins de Julie Mayer)
Que Quaaludes soit votre portail d'entrée vers une couture naissante de punk émotif. Originaire de Montréal, Quaaludes lève son chapeau aux improvisations informelles, aiguës et claires du Midwest américain. Antigua brille telle la suite d'une scordatura à la Kinsella. La trompette soupire doucement pendant que des monologues à la gorge enrouée se déversent avec une émotion musclée sur des rythmes costauds en dents de scie. De sporadiques rimshots accompagnés de changements de tempo qui manipulent l'esprit ajoutent une complexité sous-jacente à la tournoyante danse du dragon qu'est la brillante et jolie instrumentation double composée de glissements et virages harmoniques.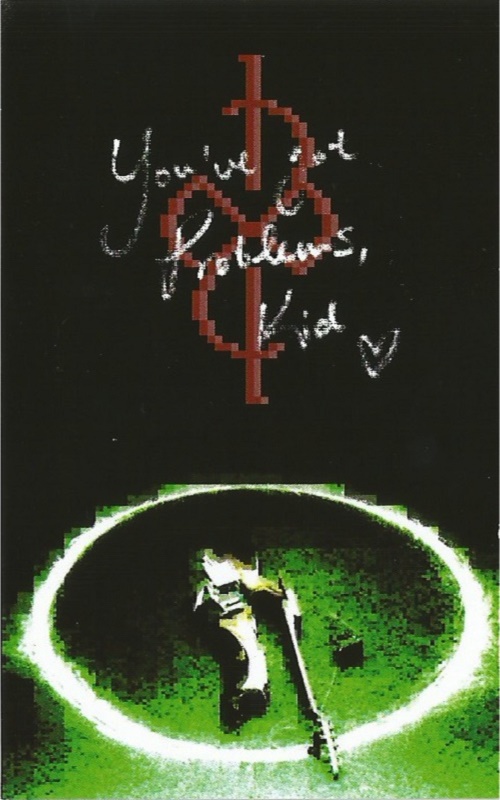 Homo Monstrous
You've Got Problems Kid
(Self-Released)
Regina, SK
From the mighty mitochondria of Mark Anthony Brennan:
It's a glorious mess. Synths shoot laser bolts left and right as the singer screeches with the dubious clarity of a glam rocker. She tries to make herself heard above the sound of power tools, which are out of tune but melodious nonetheless. A red-raw shambolic blast of sheer fucking genius.
Frankly, she sounds as if she could break your spine, but when she wails "I wish I were dead" you feel her pain. Homo Monstrous? It's us. We are the monstrous species for permitting such pain.
Yeah, you do have problems, kid. It ain't fair.
Par la toute-puissante mitochondrie de Mark Anthony Brennan:
(Traduit par la sanglante bouffée bordélique d' Émily Traichel)
C'est un glorieux désordre. Des synthétiseurs tirent au laser dans tous les sens tandis que la vocaliste hurle avec la clarté ambigue d'une glam rocker. Elle tente de se faire entendre au-dessus du boucan d'outils électriques, ceux-ci sonnant faux mais mélodieux malgré tout. Une sanglante bouffée bordélique de pur fucking génie.
Franchement, elle a l'air de pouvoir nous casser le cou, mais lorsqu'elle gémit "I wish I were dead" on ressent sa souffrance. Homo Monstrous? C'est nous. Nous sommes la monstrueuse espèce qui permet une telle souffrance.
Pour reprendre le titre de l'album, eh oui – t'as des problèmes, le jeune. C'est pas juste.
Homo Monstrous – Rat Tails//Painted Nails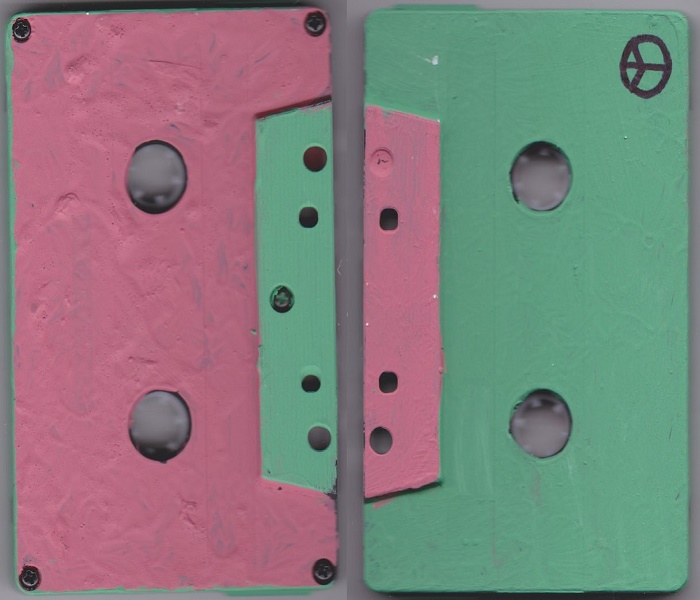 Leeky Tearducts
The Tape
(Self-Released)
Nelson, BC
From the frazzled socket of Eleanor Wearing:
The Leeky Tearducts don't really leak. Spit, churn, streak, explode? Yes. Bang, yell, thrash? Yes. Unfolding like a sudden thunderstorm, their notes strike with the power of a violent lightning bolt. Don't fear the storm. Don't run for cover. Let your body succumb to the short-circuiting sounds. Find yourself in a fast dancing frenzy. After all, sweat and rain are better than tears.
De la prise de courant sautée de Eleanor Wearing:
(Traduit par Zanoni Ngira)
Le tube « The leeky Tearducts » ne vous décevra pas. Ce morceau explosif vous fera chanter, vibrer et danser sans contrôle. Il fait du boucan et se fait entendre partout en battant des records. Comme une soudaine tempête, le morceau suit un rythme de tonnerre. N'ayez aucune crainte, laissez votre corps se faire guider aux sons court-circuit de la chanson, et vous serez pris d'assaut par une danse délirante. Après tout, la sueur et la pluie sont mieux que les larmes.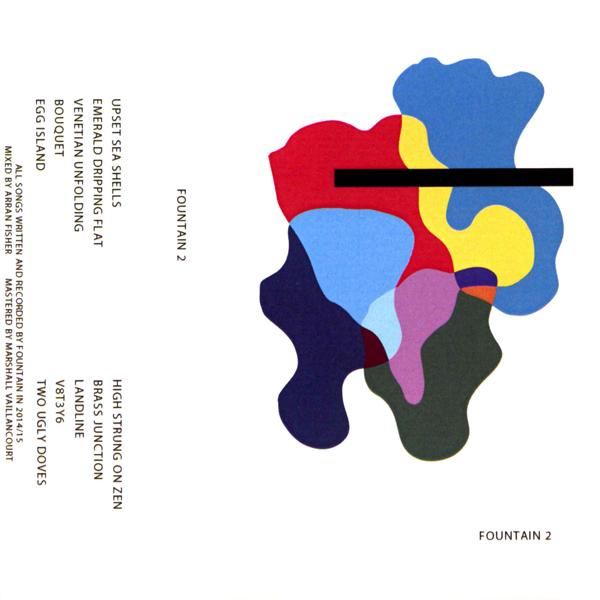 Fountain
Fountain II
(Self-Released)
Victoria, BC
From the Lucid Dreams of Laura Donohue:
More light is reflected off the water as the sun descends. Faces unmasked, Fountain's chains are wrapped around a looming glass edifice; their reflections clearer than before. The chain, made of rope, bungee, copper and twine, meets in the lengthening shadow of the tower, fastened around waists and coiled around forearms. A playful tug soon becomes frantic, leading to cataclysmic results. Dust from the implosion fills the air as debris piles on the ground, leaving bound friends to trudge home through new sand, smiling in the knowledge that tomorrow will be without shade.
Des rêves lucides de Laura Donohue:
(Traduit par le remaniement de bureau majeur de Julie Mayer)
L'eau réfléchit plus de lumière au fur et à mesure que le soleil se couche. À visages découverts, les chaînes de Fountain s'enroulent autour d'un édifice de verre menaçant; leurs reflets plus nets qu'avant. La chaîne faite de corde, de câble élastique, de cuivre et de ficelle se rejoint dans l'ombre grandissante de la tour, attachée à la taille et enroulée autour des avant-bras. Une secousse enjouée qui a tôt fait d'être frénétique mène à des résultats cataclysmiques. Alors que les débris s'amoncellent sur le sol, la poussière issue de l'implosion envahit l'air, réduisant des amis intimes à cheminer à travers du sable neuf pour rentrer chez eux; le sourire aux lèvres en sachant que le lendemain sera sans nuance.
Fountain – Emerald Dripping Flat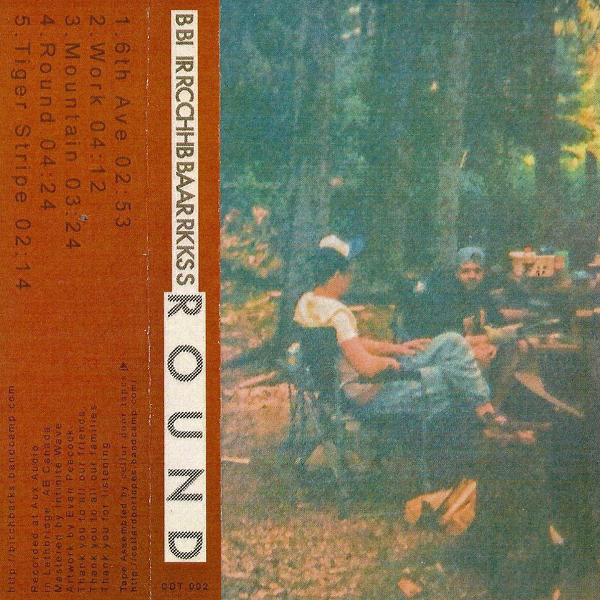 Birch Barks
Round
(Self-Released)
Lethbridge, AB
From the soft underbelly of Katie Jensen:
Two descants plead gently above a dense spring rain. Field recordings captured with reverent hooks are stirred together by wet fingers plucking resonant foundations.
A lonely, hermetic voice solicits observation. Amity is offered in the palm of a hard-edged hand.
Des tendres flancs de Katie Jensen:
(Par la bruine de mots d' Aliké Harel)
La douce complainte en déchant s'élève au-dessus d'une pluie battante printanière; l'amalgame d'enregistrements hameçonnés respectueusement puis unis par les doigts détrempés qui pincent les cordes de la fondation mélodieuse.
Une voix solitaire et hermétique invite à l'observation. L'amitié est offerte dans la paume d'une main calleuse.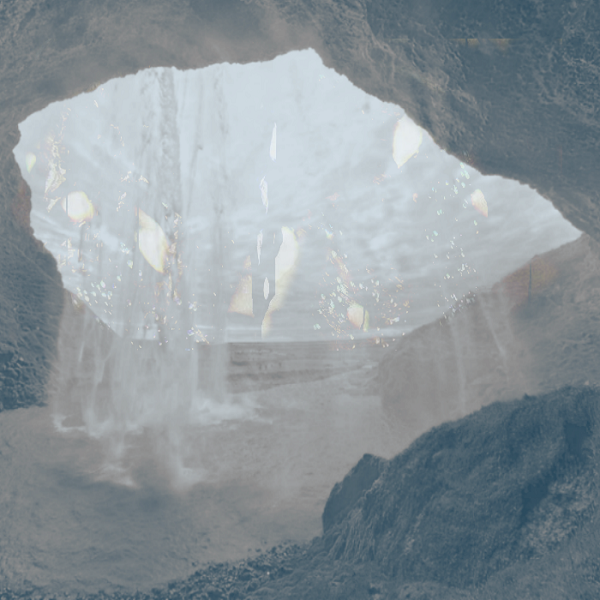 Supercooling
Wild Blue Yonder
Montreal, QC
From the night shift mind of Stefan Christoff:
Supercooling is a perfect nighttime listen, a radiant drone project between Catherine Debard and Matt May. Their layered soundscapes are ethereal while also suggestive of radio waves. The interplay between the artists is dynamic and beautifully entwined. As Matt's layered guitar creates landscapes, Catherine's electronics oscillate between, often acting as a voice. Sounds on this album really do evoke a voyage in the clouds, but beyond airplanes, the tracks are otherworldly. Wild Blue Yonder is a soundtrack for difficult to describe dreams: those crazy ones when you're flying above the earth, when all we are told is impossible is suddenly real.
De l'esprit nocturne de Stefan Christoff:
(Traduit par l'hémisphère de Diane Beaupré)
Supercooling est la musique parfaite pour une écoute nocturne, un éclatant drone bourdonnant entre Catherine Debard et Matt May. Les sons superposés évoquent à la fois une ambiance éthérée et des ondes radio. L'interaction entre les musiciens est dynamique et démontre une belle connivence. Souvent, telle une voix qui porte, le son électro de Catherine se faufile entre la guitare de Matt qui crée les paysages. Comme s'ils étaient d'un autre monde, les sons de cet album évoquent un voyage dans les nuages, bien au-dessus des avions. Wild Blue Yonder est la bande sonore de ces rêves difficiles à décrire, ces rêves fous où vous flottez au-dessus de la terre, où tout ce que vous croyiez impossible est tout à coup réel.
Supercooling – Our Shadows Are Made of Mist
---