Category: New Canadiana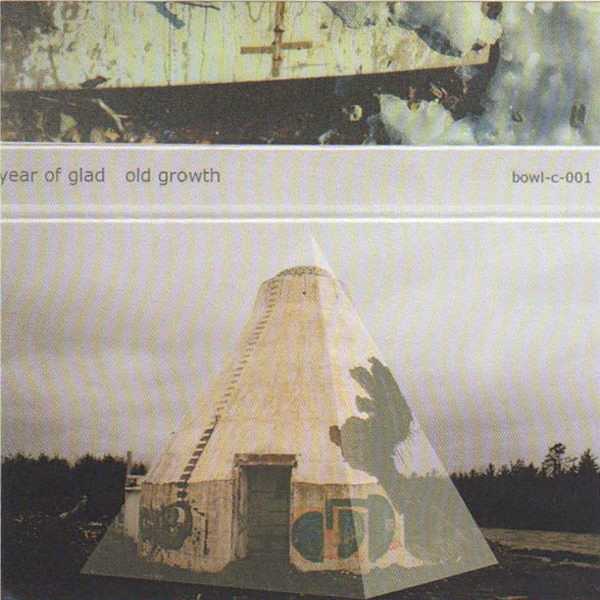 Year of Glad
Old Growth
Montréal, QC
From the self-consuming snake of Rachel Weldon:
Tones expand infinitely across an apocalyptic wasteland. Last gasps of existence smear across the temporal canvas, breathing life into a new and evolved lifeform. Euphonic in its thickness of space, Old Growth's dynamic ambience enlarges the mind. We are in here. Space slashed with subsidized time relentlessly pushes forward, growing bigger as it consumes its surroundings.
Du serpent en train de se manger lui-même de Rachel Weldon:
(Traduit par Jessica Grenier)
Les sons s'étirent à l'infini par-dessus la dévastation d'un paysage post-apocalyptique. Les derniers souffles de vie sont étalés sur le canevas temporel, donnant naissance à une nouvelle forme d'existence évoluée. Rendu euphonique par l'épaisseur de son espace, Old Growth offre des ambiances dynamiques qui élargissent l'esprit. Nous sommes ici, à l'intérieur : l'espace est lacéré par un congé payé qui cherche inlassablement à avancer, grossissant au rythme où il consume ce qui l'entoure.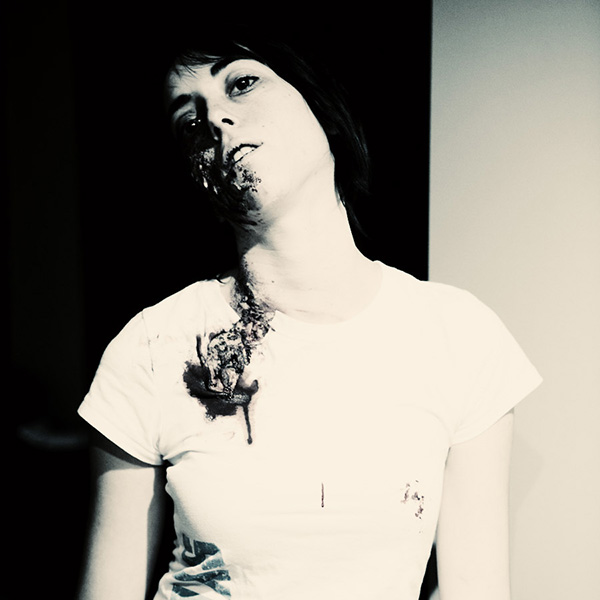 Le Poisson d'Argent
Youth EP
(Self Released)
Montréal, QC
From the rusted tilt-a-whirl of Alexandra Jaworiwsky:
Le Poisson d'Argent orchestrate a carnival of sounds that fall together to create a beautifully disjointed melody. A ferris wheel rocks back and forth but does not spin; the paint of the merry-go-round has gone grey and cracked from the elements. The amusement has seeped out of the park. But there is magic in these memories. Sneaking in to forgotten places early in the morning, dreaming of what once was. Closing your eyes, you can hear the rumblings of a roller coaster, vendors calling, and the looped cackles from the horror house. Youth is a memory of sounds, bringing back a simpler time while walking boldly in the future.
Du manège rouillé d'Alexandra Jaworiwsky:
(Traduit par la poussière de barbe à papa de Jessica Grenier)
Le Poisson d'Argent orchestre un carnaval de sons qui s'emboitent pour former une mélodie joliment déglinguée. Une grande roue qui se balance d'avant en arrière, mais qui ne tourne pas, la peinture du carrousel qui a été déteinte et craquelée par les éléments : le parc a perdu tout amusement, mais les souvenirs restent magiques. Se faufiler dans cet endroit oublié tôt le matin pour rêver de ce qui a déjà été; fermer les yeux, puis entendre le grondement des montagnes russes, le cri des vendeurs, le ricanement en boucle des maisons hantées. La jeunesse, c'est se souvenir des sons pour réanimer un passé plus simple tout en marchant résolument vers l'avant.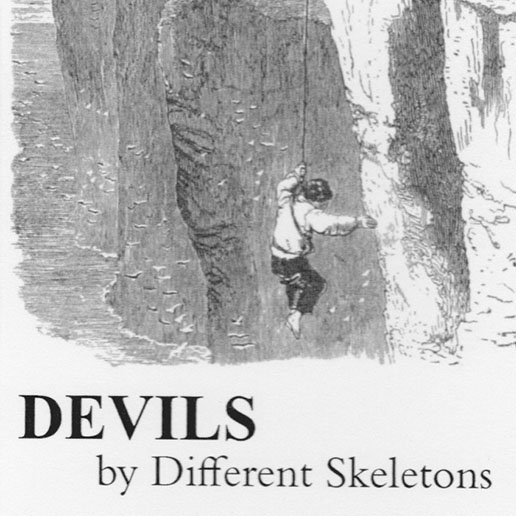 Different Skeletons
Devils
(Self Released)
Toronto, ON
From the echoed penumbrae of Joshua Robinson:
With intoned revelry, Toronto's Different Skeletons again emerge from the fulgent psychedelic pastures of the southernmost lairs of subterranean songlore. Shattering the crisp glow of nocturne, these parables of the sharpest lo-fidelity-glare power the centrifugal pull of bedrocked bodies away from their molten raison-d'etre. Shadows dance wildly in a mania of sulphuric melancholy; smiles aghast as penumbrae paint portraitures of the never-ending spiral of wrinkled glimmers as skies turn in on themselves; celestial bedding for the bodies below, bright and dark with the echoed trills of the sound of something falling apart to come together.
Des échos de la pénombre de Joshua Robinson:
(Traduit par Kevin Godbout)
D'un bruissement festif, Different Skeletons de Toronto, encore une fois, surface des pâturages lumineux psychédéliques de cavernes de chansons légendaires souterraines du sud. Faisant éclater la lueur vive nocturne, ces paraboles d'un fort éblouissement à basse fidélité actionnent la traction centrifuge de corps encrés dans le béton loin de leur raison d'exister au format liquide. Des ombres dansent follement, prises par une manie sulfurique mélancolique; des sourires atterrés tandis que la pénombre peint des portraits d'une spirale incessante de lueurs ridées à mesure que les cieux se tournent sur eux-mêmes; des couvertures célestes pour les corps terrestres, lumineux et sombres avec les échos excités du son de quelque chose qui tombe en morceaux pour ensuite se rassembler.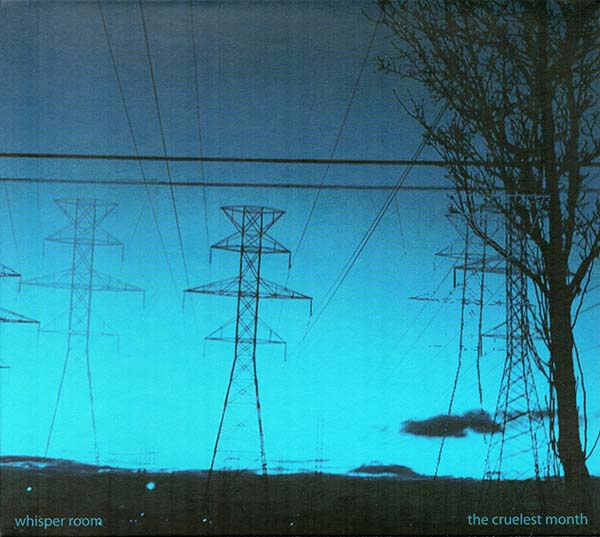 The Cruelest Month
Whisper Room
Toronto, ON
From the angelic hum of Mark Gillis:
As the morning sun calmly climbs, the dew on the grass serenely fades into nothing. The day begins with an angelic hum, allowing you to truly take in the beauty around. As the day goes on, an abundance of sounds and textures invade your mind as you become locked into the meditative monotony day to day existence. You can choose to fall into the monotony by letting it pass through your brain, or you can actively take hold of it and make it something special. On The Cruelest Month, Whisper Room make the drone of daily being an exalting experience.
Du bourdonnement angélique de Mark Gillis:
(Traduit par le regard apaisé de Jessica Grenier)
Le soleil matinal se lève lentement, renvoyant sereinement la rosée vers le néant. Le jour commence en un bourdonnement angélique, ce qui te permet de profiter longuement de la beauté tout autour. Avec les heures qui avancent, une abondance de sons et de textures envahissent ton esprit, t'emprisonnant dans la monotonie méditative du quotidien. Tu peux choisir de t'en imprégner en laissant ton cerveau l'accueillir, ou tu peux t'en emparer volontairement pour en faire quelque chose de spécial. The Cruelest Month de Whisper Room fait du drone de l'existence quotidienne une expérience exaltante.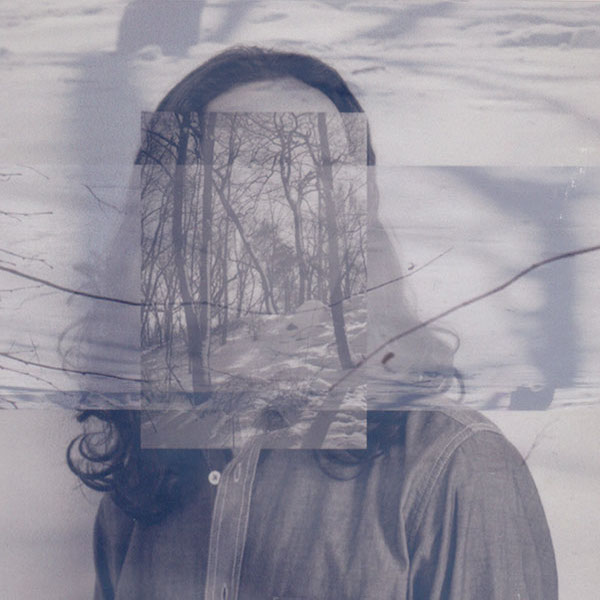 Mosaias
Mosaias
(Self Released)
Saskatoon, SK
From the infinite squall of Joshua Robinson:
With an ear for the sound of nuanced infinity, Saskatoon's Stephen Cooley imbues these songs with the vitality of the endlessly temperate dusk. Wind against face. Face against firmament; the deep, dark sky of our mirrored looking-glass self. There is a stirring at the point where electrostatic impulse causes fibers to weave together; that point of calm before the storm when stillness is animated and motion becomes static. Herein lies the potential energy of the prairie squall: a slumbering giant.
De la bourrasque perpétuelle de Joshua Robinson:
(Traduit par le regard impressionné de Jessica Grenier)
L'oreille sensible à la sonorité nuancée de l'infini de Stephen Cooley – de Saskatoon – a insufflé dans ces chansons la vitalité de la pénombre perpétuellement tempérée. Le vent sur le visage, le visage vers le firmament; la sombre immensité du ciel, notre reflet fixant le miroir. Il y a une vibration à l'endroit où les filaments, sous une impulsion électrostatique, s'entremêlent : le calme avant la tempête, le moment où l'immobilité s'anime et où le mouvement se fige. De là vient toute l'énergie potentielle des bourrasques des Prairies : un géant endormi.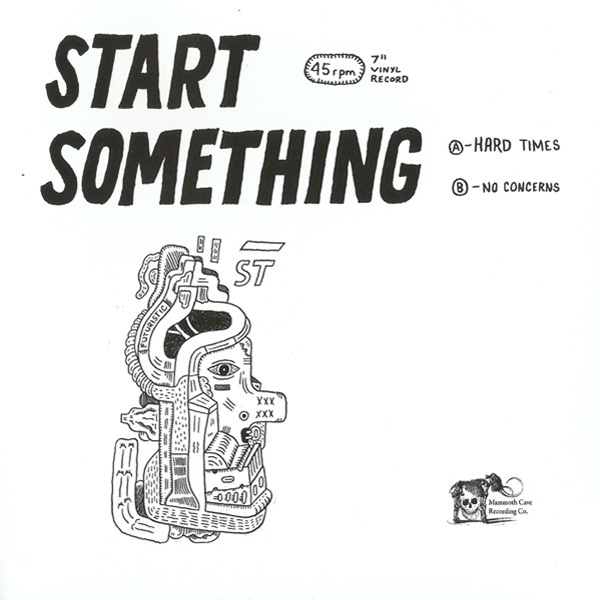 Start Something
Hard Times b/w No Concerns
Guelph, ON
From the hard rhymes of Jesse Locke:
The Hüsker Düdes in Start Something tear through their debut 7" like radical adults in search of a crowdsurf. Guelph's greatest drive time comedy duo Deaner and Dunster–plus drummer Ryan Masters–make up this econoline trio, revving up the punx with anthems of neck-vein popping intensity. Chainsaw riffs, tempo shifts, and art by Marc Bell = grip!
Des rimes brutales de Jesse Locke:
(Traduit par Jessica Grenier)
Les Hüsker Düdes de Start Something déchirent ce premier 7" comme des adultes radicaux en quête de crowdsurfing. Le drummer Ryan Masters et le meilleur duo comique – diffusé durant les heures de grande écoute – de Guelph, Deaner and Dunster forment ce trio en Econoline qui vient exalter les punx avec des hymnes à en faire exploser des jugulaires. Riffs tronçonnants, changements de tempo et illustrations de Marc Bell = fou!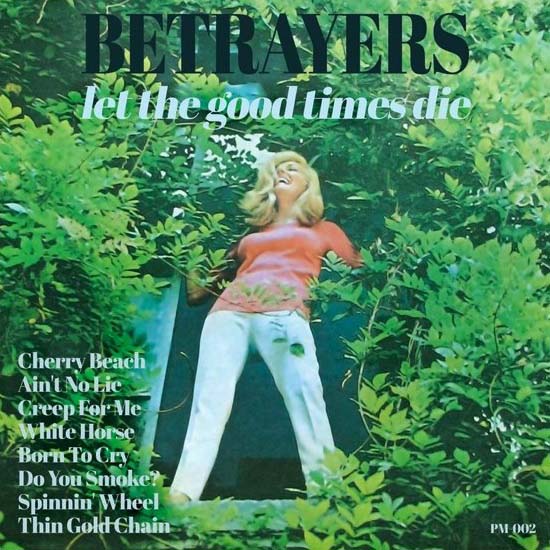 Betrayers
Let The Good Times Die
(Perfect Master Records)
Edmonton, AB
From the frentic dialtones of Jibril Yassin:
Betrayers are the coolness, indicated by a sheer sense of self. Let The Good Times Die proves that in spades. It's the sound of summer blues painted with the most (warped pastels)(http://davidkayegallery.com/wp-content/myfotos/boyko4/05boyko4.jpg), the aural equivalent of someone partying in a groovy half-time with their internal monologue provided. Lurid tales of existential ruminations and menacing cartoon drama come at you, filtered through fuzzed out guitars and bright farfisa melody lines. It's something that goes hand in hand on this LP with poppy daydreams and heady psychedelia.
Des tonalités frénétiques de Jibril Yassin:
(Traduit par Jessica Grenier)
Betrayers, c'est une fraîcheur qui se ressent jusque dans notre perception de nous-mêmes; et Let The Good Times Die en fournit à la pelletée. C'est le son des blues de fin d'été, peint de pastels tordus, l'équivalent aurique d'une personne qui fête sur un demi-temps groovy, monologue intérieur en sous-titre. Une attaque de drames cartoonesques menaçants et de contes sensationnels de réflexions existentielles, filtrée par le fuzz des guitares et la ligne mélodique éclatante de Farfisa : rêverie pop et psychédélisme enivrant compris.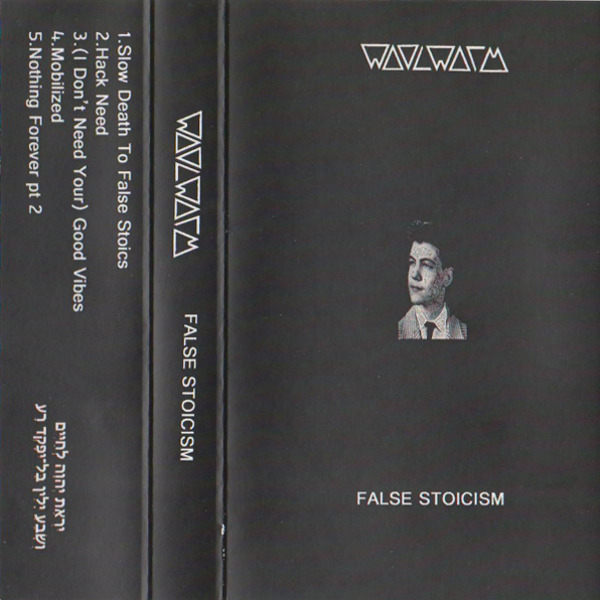 Woolworm
False Stoicism
(Self Released)
Truro, NS
From the evil twin of Chris Yee:
Truro's Woolworm come from a harsh, unforgiving place. Indeed, they might well have emerged from a mirror universe. Unlike their worshipful West Coast counterparts, these purveyors of false metal bear no blankets to cover your world-weary shoulders. Nope, this horde of Sabbath-pilfering noise-punks would rather you freeze out on the rocks, lashed by their relentless Atlantic waves. "Slow death to false stoics," indeed.
Du jumeau diabolique de Chris Yee:
(Traduit par Jessica Grenier)
Woolworm, de Truro (Nouvelle-Écosse), vient d'un endroit dur et impitoyable. Il pourrait vraiment provenir d'un univers parallèle : contrairement à leurs homologues d'adorateurs de la côte ouest, ces pourvoyeurs de faux métal n'apportent aucune couverture pour couvrir vos épaules éreintées. Non, cette horde de noise-punks pilleurs de Sabbath préfèrerait vous laisser geler sur la grève à vous faire fouetter par les vagues implacables de l'Atlantique. C'est vraiment une « mort lente pour les faux stoïques ».

Woolworm – Death to False Stoics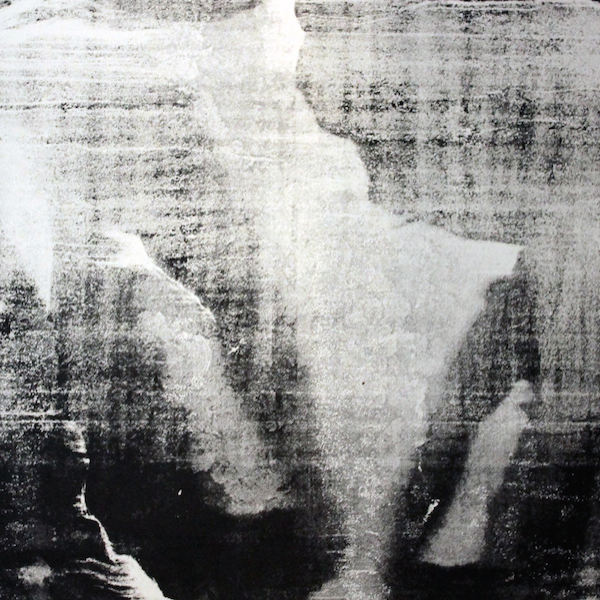 Lindsay Dobbin
Arrival
(Phinery)
Halifax, NS
From the residue of Jonathan Park:
Nothing has been so real yet so hauntingly fractured. It's hard to grasp any sort of detail aside from grainy, transparent images. A presence is felt but you cannot see faces. It's headed toward a shadowed entranceway. You have arrived at the opening and are swallowed whole by the deep within.
Des résidus de Jonathan Park:
(Traduit par L. François)
Rien n'a été aussi réel tout en étant aussi magnifiquement fracturé. Difficile de saisir de quelconques détails si ce n'est des images granuleuses transparentes. On ressent une présence mais impossible de voir les visages. On se dirige vers une porte d'entrée sombre. On arrive à l'entrée pour être aussitôt aspiré tout entier vers les profondeurs.

Lindsay Dobbin – Guided Memory / Residue (excerpt)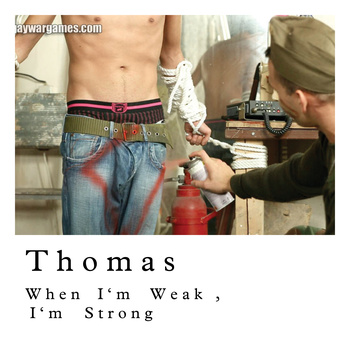 THOMAS
When I'm Weak, I'm Strong
(Love Nation)
Toronto, ON
From the lifted mellow of Aaron Levin:
Moved through space by permutations of silence and groove, THOMAS' first utterance in prime years resounds within receptors serotonin. Disrupting the brooding continuum of minor-key reverence, When I'm Weak, I'm Strong soars through lifted new-jack euphoria into the commanding heights of nirvanic dance. An offering worthy of clurb deities and future Desposyni. Grip.
De la détente transcendante d'Aaron Levin:
(Traduit par l'exaltation rationnelle de Jessica Grenier)
La première exclamation de THOMAS – en années tripartites – résonne dans la sérotonine des récepteurs en cheminant à travers l'espace par permutation de silence et de rythme. Troublant le sombre continuum de la vénération du ton mineur, When I'm Weak, I'm Strong monte en flèche depuis l'euphorie du new-jack transcendant jusqu'aux hauteurs du dance nirvanique. Une offrande digne des divinités de clurbs ou de descendance davidique. Agrippez-vous.

THOMAS – So Many Dreams About You
---