Category: New Canadiana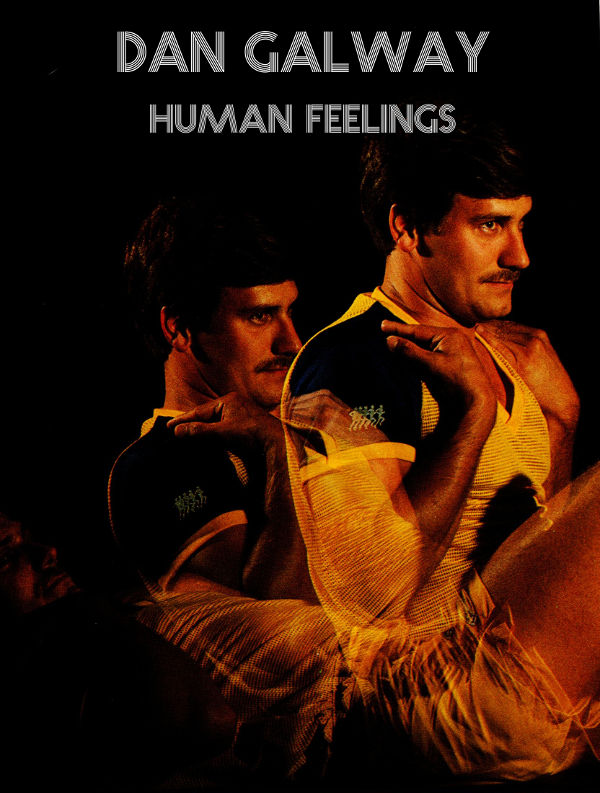 Dan Galway
Human Feelings
(Self Released)
Iqaluit, NU
From the stunned phasers of Eric Rumble:
Submerged. A yawp from the deep, bubbling up to tundra. Time-lapse low tones and light tracers that liquefy the day under cover of night. A droning from the planet's tipping point, coloured by the murky daydream of some suburban gymnasium slow dance.
Dan Galway unpacks the space between anxiety and intent – the tricky idea that "being human is difficult because we have to feel" – with the riddled atmospherics of his remote outpost: a single bulb in an uncluttered room; his stored motorbike's dormant heat; sled dogs howling at the abyss of snow and sky outside; trans-zen-dental single notes and strong cadences decoded through a pair of headphones; his family sleeping down the hall. Galway says his four-month-old likes watching the computer screen but is startled by loud noises, "so he is a harsh critic."
The Iqaluit-based artist gives the scoop on his song titles and what they grapple with.
This song is one of Galway's favourites and the CD-R's title track because it speaks to the prevailing theme of his music: the complexity of emotions. "Human interaction is difficult. We are unable to express ourselves save for a setting in which that is implied. This is resolved by being honest to ourselves and others."
Galway: "This track speaks to the inherent tension within true happiness. The dissonant low tones sound both in opposition to and in harmony with each other. Feeling truly happy is a miracle, but it is not free from self doubt and anxiety."
"Music is a natural process for me – I generally build on an idea I have in my head for how I want a track to flow. This track, like a lot of my music, is based on the layering and manipulation of repetitive rhythms and melodies. At what point does this no longer challenge the listener? Is that the purpose of this music? If it isn't, then what is? This must be something all creative types feel – the nagging idea that what you produce is not special, merely mediocre."
The "slow, lumbering and uncomfortable" jam set against a 7/8 beat that repped Nunavut on the Wyrd Distro coast-to-coast-to-coast launch comp cassette. Galway calls it an experiment with "the juxtaposition of what we say versus how we really feel. Behind the facade we are people who may never truly know each other. The reason this is so troubling is because we need to exist outside of ourselves. But how well can we really know anyone?"
Des lasers stupéfiés d'Eric Rumble:
(Traduit par l'incapacité de Vincent Rondeau à traduire des jeux de mots)
Submersion. Un gémissement venu des profondeurs bouillonne dans la toundra. Des basses en accéléré, des traînées de lumière qui liquéfient le jour à la faveur de l'obscurité. Un ronflement issu du pivot de la planète, coloré par la fantaisie glauque d'un slow de gymnase en banlieue.
Dan Galway déploie l'espace entre l'angoisse et l'intention, l'idée retorse selon laquelle « être humain, c'est difficile parce qu'il faut tout ressentir », à l'aide des atmosphères déchirées de son emplacement reculé : une ampoule seule dans une pièce épurée, la tiédeur latente de sa moto rangée, le jappement des chiens de traîneau dans l'abîme de neige et de ciel, des cadences fortes et des notes solitaires transcendantales décodées par une paire d'écouteurs, sa famille endormie au bout du couloir. Galway mentionne que son fils de quatre mois aime regarder l'écran de l'ordinateur mais que les bruits forts l'effraient : « c'est un critique impitoyable ».
L'artiste et résident d'Iqaluit nous explique les titres de ses chansons et leur signification.

"Human Feelings" (« Sentiments humains »)
C'est une des chansons favorites de Galway et la chanson-titre du CD-R parce qu'elle traite du thème principal de sa musique : la complexité des émotions. « L'interaction entre êtres humains est difficile. On est incapable de s'exprimer en dehors de certains contextes où cette difficulté est sous-entendue. La solution, c'est d'être honnête avec nous-mêmes et avec les autres ».

"Latest Triumphs" (« Triomphes récents »)
Galway : « Cette pièce parle de la tension inhérente au vrai bonheur. Les basses dissonantes sonnent à la fois en opposition et en harmonie entre elles. Le sentiment du bonheur réel est un miracle, mais il ne nous libère ni du doute que l'on ressent à propos de soi ni de l'angoisse ».
« Pour moi, la musique est un processus naturel. D'habitude, je commence à partir d'une idée générale du mouvement de la pièce. Celle-ci, comme plusieurs de mes autres pièces, manipule des mélodies et des rythmes répétitifs et les dispose en couches. Mais jusqu'à quel point est-ce stimulant pour l'auditeur? Est-ce le but de cette musique? Sinon, quel est-il? J'imagine que tous les créateurs ont le même sentiment, la même idée tenace que ce que l'on produit n'est pas spécial, mais médiocre ».

"Real Talk" (« Paroles vraies »)
Ce morceau « lent, lourd et inconfortable » sur un rythme en 7/8 a représenté le Nunavut sur la cassette compilation du lancement de la Wyrd Distro aux quatre coins du pays. Pour Galway, c'est une expérience qui joue avec « la juxtaposition de ce que l'on dit et de ce que l'on ressent vraiment. Derrière la façade, nous ne nous connaîtrons peut-être jamais réellement. C'est troublant parce qu'on ressent le besoin d'exister hors de nous-mêmes, mais à quel point peut-on vraiment connaître qui que ce soit? ».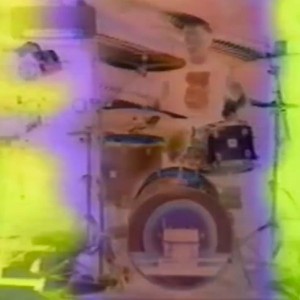 Shooting Guns
"No Fans"
(Directed by Tyler Baptist)
Saskatoon, SK
From the kaleidoscope eyes of Doreen Girard:
Inspired by '80s public access variety TV, Saskatoon's Tyler Baptist hatches a kaleidoscopic Beat Club-style video out of middle Canada's favourite psych-rock pentangle's anti-hit, "No Fans." Things get hammy with a generous use of greenscreen, broadcast switcher and video feedback overlay effects. Not to mention a prototypically listless introduction from the glacial host and actual news footage from the Martensville, SK Satanic ritual abuse daycare scandal, for which the album is named.
Des yeux kaléidoscopiques de Doreen Girard:
(Traduit par LL Francus)
Inspiré par la télévision communautaire de variétés des années 80s, Tyler Baptist de Saskatoon accouche d'une vidéo kaléidoscopique dans le style « Beat Club » pour l'anti-succès « No Fans » du pentagramme psych-rock favori du Canada central. Le ton devient théâtral avec l'utilisation généreuse d'un fond vert, d'un mélangeur vidéo et des effets de rétroaction-superposition. Sans compter l'introduction prototypiquement indifférente par une animatrice glaciale, accompagnée d'images réelles d'un reportage sur le scandale des abus rituels sataniques dans une garderie de Martensville (SK), d'où le titre de l'album.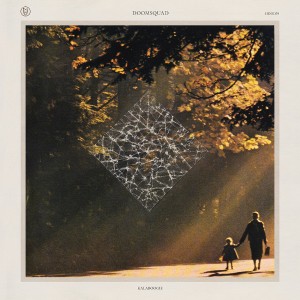 Doomsquad
Kalaboogie
Toronto, ON // Montréal, QC
From the heard terminus of Adam Bradley:
Born from the marriage of Moon and Crocodile, they emerge fully formed from the holy soil of eroded aeons. The bones of all beings rattle, their cells vibrating, muscles trembling. Skies heathered dark, lighting explodes across the earth as these three beings, contrived of the same infinite blood, rise higher, higher. Six iridescent eyes penetrate the minds of every man, woman, child. Their mouths move in union, with words heard heavily and forever: "Hear. The Terminus Approaches. So Now. Dance."
Du terminus entendu d'Adam Bradley:
(Traduit par Vincent Rondeau)
Nés de la rencontre de la lune et du crocodile, ils jaillissent à l'état adulte hors du sol sanctifié des éternités corrompues. Chaque créature sent ses os tressaillir, ses cellules vibrer, ses muscles trembler. Sous la bruyère sombre des cieux, une explosion d'éclairs parcourt la terre et ces trois êtres, engendrés du même sang infini, s'élèvent toujours plus haut. Six yeux irisés pénètrent l'esprit de chaque homme, femme et enfant. Leurs bouches prononcent à l'unisson ces mots, qui résonnent pesamment et perpétuellement : « Hear. The Terminus Approaches. So Now. Dance. » (« Entendez. Le terminus approche. Alors maintenant. Dansez. »)

Doomsquad – Head Spirit (for our Mechanical Time)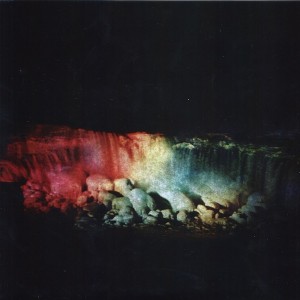 The Lad Mags
Trick
(Self Released)
Edmonton, AB
From the trickbag of Jibril Yassin:
The Lad Mags have always commandeered a dirty streak, but they've never sounded more in control of their otherworldly abilities, conjuring up fierce sound waves of soul-indebted scuzz rock . A-side "Trick" seems beamed from an alternate universe directly to the dark corners of your cerebral cortex with its sweet harmonies, lyrics of caustic kiss-offs, and indelible organ liftoffs. Yet b-side "You Stole My Mind" takes a different route entirely. Opting for an afterhours vibe, it's a sonic invitation taking you into a groovy ghoulie bash. Dig in, but take heed!
De la poche à malice de Jibril Yassin:
(Traduit lors d'une fête macabre par Hugo Hyart)
The Lad Mags font de la grosse musique sale depuis toujours, mais ils n'ont jamais été aussi en contrôle de leur capacités surnaturelles, invoquant des oscillations rock scuzz imprégnées de soul. La face A « Trick » semble rayonner d'un univers alternatif directement vers les coins sombres de ton cortex cérébral avec ses douces harmonies, ses paroles d'adieux caustiques et ses orgues indélébiles planants. La face B « You Stole My Mind » prend une direction complètement différente. Optant pour une ambiance de fin de soirée, on te lance une invitation sonore à une fête macabre qui groove. Bon appétit, mais fais gaffe!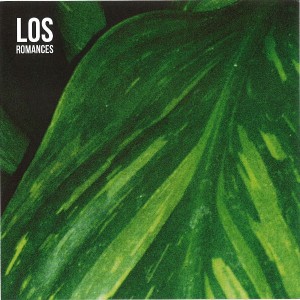 Los
Romances
(Indépendant)
Québec, QC
From the achromatopsia-a-gogo of Benoit Arcand:
(Translated by AnneMarie Papillon)
Rock music is best seen in black and white, and it never drifts far without clashes. Los spare this album's artwork of any shades of grey. In a skewed mindset, it might even spark some waiting room shivers, a Club Med sensuality or a Saturnian meditation. The true colour of Romances lies at the opposite extreme of these hints of exposed sepia, fluorescent and pastel worlds. In the contrast of black and white, its vital force spreads; in the here and now of its congruent guitars, its absorbant bass, its flamboyant drumline, its fiery tongue reminding us that a bird in the hand is worth two in the bush. Black, the sombre promise of danger, of posibilities, of animal submissivness and heroic uprisings. White, the answer given at dusk, four songs caressing and squaring you off, then leaving you bloodless and without the memory at dawn.
De l'œuvre au noir de Benoit Arcand:
Le rock apparaît sous son meilleur jour en noir et blanc, et il ne s'éloigne jamais de cette palette sans péril. Romances épargne la pochette de toute nuance de gris, et ce titre, qui suscite selon vos dispositions particulières les frissons de salle d'attente, une sensualité de Club Med ou des ruminations saturniennes, laisse deviner des mondes sépia, fluo ou pastel. C'est plutôt dans le contraste du noir et du blanc que sa force vitale se déploie, dans l'ici et le maintenant de ses guitares congruentes, basse absorbante, batterie flamboyante, langues de feu qui vous rappellent, sur l'air des lampions, qu'un tiens vaut mieux que deux tu l'auras. Noire, la promesse nocturne de dangers, de possibles, de soumissions animales et de soulèvements héroïques. Blanc, le chèque signé au crépuscule, quatre chansons qui caressent et équarrissent, puis vous laissent exsangue et sans le souvenir à l'aurore.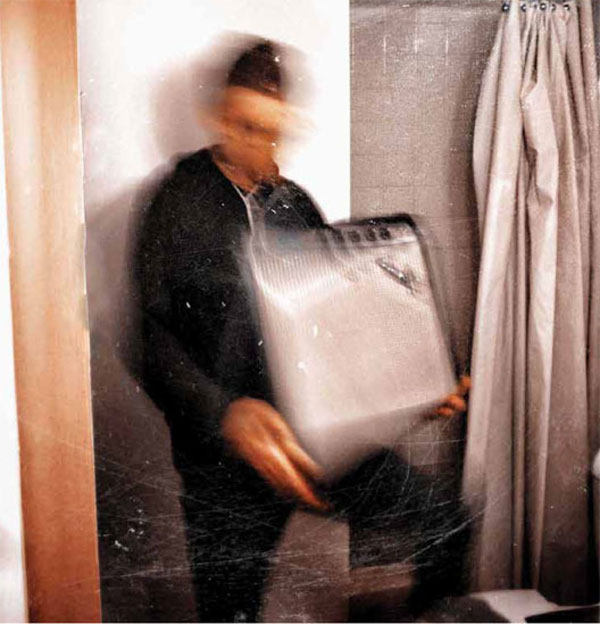 Astral Swans
You Carry A Sickness b/w Park Street
Calgary, AB
From the phantom hymns of Josh Rohs:
Super cheerful poltergeist Matt Swann returns under the guise of Astral Swans. As the first release on Dan Mangan's Madic Records, this 7" contains a pair of phantom hymns cut from the same cloth as the melancholic psychedelia Swann makes as Extra Happy Ghost!!!, albeit taking a more minimalistic approach. On "You Carry a Sickness", his unembellished vocals float atop a spectral reverie, anchored by sparse percussion and permeated by rays of '60s-organ sunshine. "Park Street" is an even starker outing, complete with a sample of the late Chris Reimer's "Truck Middle" that hums and buzzes throughout like some audible form of cosmic background radiation. Take a minute to get lost in the ether — I'll meet you on the astral plane.
Des hymnes fantomatiques de Josh Rohs:
(Traduit par Vincent Rondeau)
Le poltergeist particulièrement enjoué Matt Swann nous revient en tant qu'Astral Swans. Les deux hymnes fantomatiques de cette galette de 7", première parution de l'étiquette Madic Records de Dan Mangan, sont faits de la même étoffe mélancolique et psychédélique que l'autre projet de Swann, Extra Happy Ghost!!!, quoique son approche soit ici plus minimaliste. Sur « You Carry a Sickness », sa voix plane sans ornement au-dessus d'une rêverie spectrale ponctuée de percussions discrètes et illuminée par un orgue sixties ensoleillé, tandis que « Park Street » est encore plus dépouillée, avec un échantillon bourdonnant de « Truck Middle », de feu Chris Reimer, qui résonne à travers la pièce comme un rayonnement de fond cosmique. Prenez un instant pour vous perdre dans l'éther, on se revoit sur le plan astral.

Astral Swans – You Carry a Sickness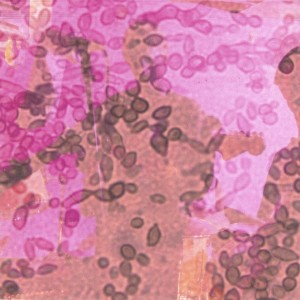 Mold Boy
Lost My Day
(Self Released)
Montréal, QC
From the ying yang of Javier Fuentes:
Upon first discovering Mold Boy, this secretive persona left many a WC writer scratching their heads as they tried to verify the identity of the project's creative mastermind. Clues went everywhere as bandcamp tags were analyzed and anagrams investigated. Turns out we didn't have to look farther than our own pages to find the six-string orchestrator. Alex Calder's effortless pop chops rewind our minds back to the last carefree moment found in the memory log. We walk around paused in this state, slowly creeping towards hazy VHS images that carousel around us. The desire to break through this mirage weakens with each note.
Du yin et du yang de Javier Fuentes:
(Traduit par la douceur mécanique de David Kohler)
Lors de la découverte de Mold Boy, ce persona cachottier laissa plus d'un membre de WC à se gratter la tête en tentant de vérifier l'identité du cerveau créatif derrière ce projet. Les indices fusaient de partout alors que les tags sur bandcamp étaient analysés et divers anagrammes étudiés. Il se trouve que nous n'avions pas à chercher plus loin que nos propres pages pour trouver cet orchestrateur à six cordes. Avec une technique pop nonchalante, Alex Calder renvoie notre esprit aux derniers moments d'abandon trouvés dans l'historique de notre mémoire. On déambule, suspendu dans cet état, en glissant doucement vers un carousel d'images voilées de VHS tournant autour de nous. Le désir de percer au travers de ce mirage s'atténue avec chaque note.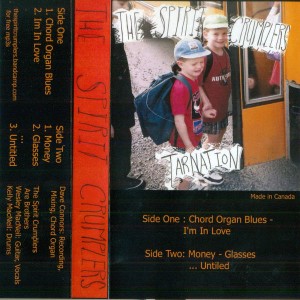 The Spirit Crumplers
Tarnation
(Self Released)
Halifax, NS
From the avenged sevenfolds of Farah Barakat:
The Spirit Crumplers define themselves as two vegan brothers playing garage-pop. And that they are, yet there's much more within their premiere release, Tarnation. There's a lot of spirit within their songs, and a strong sense that the brothers MacNeil poured their hearts and souls into this project. They even include their own zine with each cassette.
A certain sense of humbleness comes from the band's choice to open with a cover of the Daniel Johnston song ''Chord Organ Blues''. The MacNeils offer a beautiful rendition that does the original justice while simultaneously setting the tone for their own lo-fi sound. A comparison can be drawn between the higher pitched vocals of Johnston and singer-guitarist Wesley MacNeil (plus a little bit of John K. Samson of The Weakerthans). The Spirit Crumplers stick to an organic mix of guitar, drums and vocals, giving them a lot of room to toy with their sonic style. Tarnation tugs at your heartstrings, if not from the adorable lyrics, then maybe from the teeny guitar solo at the end of ''Glasses''.
De la revanche de Farah Barakat:
(Traduit par la rédemption de Catherine Gaucher)
The Spirit Crumplers se définissent comme deux frères végétaliens qui jouent du garage pop. Et ils le sont. Toutefois, il y a davantage de contenu dans Tarnation, leur première parution. Il y a beaucoup d'esprit au sein de leurs chansons et il nous reste un fort sentiment que les frères MacNeil ont versé corps et âme dans ce projet. Ils accompagnent même chaque cassette de leur propre zine.
On sent une certaine humilité dans leur choix d'une reprise de « Chord Organ Blues » de Daniel Johnston comme pièce d'ouverture. Les MacNeil offrent une interprétation magnifique qui rend justice à la version originale, tout en gardant le ton de leur son lo-fi. Une comparaison peut être faite entre le chant aigu de Johnston et celui du chanteur-guitariste Wesley MacNeil (avec aussi un peu de John K. Samson de The Weakerthans). The Spirit Crumplers construisent un mélange organique de guitare, batterie et chant, laissant beaucoup d'espace pour explorer leur style sonique. Tarnation atteindra les cordes sensibles de votre coeur. Si ce n'est pas grâce aux adorables paroles, alors peut-être que ce sera grâce au petit solo de guitare clôturant « Glasses ».

The Spirit Crumplers – Glasses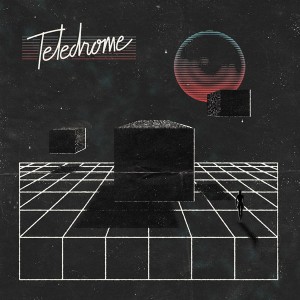 Teledrome
Teledrome
Calgary, AB
From the ultra instant of Nivedita Iyer:
This virtual galactic domain has suddenly grown hot. The cybernated neutron star is pulsing in binary code to distant nebulae and the data overload has begun, succumbing to computer-generated gravity. Critical density has been reached, and Teledrome is a digital collapsar with hyper-momentum made angular and hexagonal. The pathway to the 12th dimension is now bona fide. You will be absorbed into their stellar black hole, and the spatio-temporal fabric will distend, but time was never real anyway.
De l'ultra-instant de Nivedita Iyer:
(Traduit par le tissu spatio-temporel de Vincent Rondeau)
Le domaine galactique virtuel se réchauffe soudainement. L'étoile à neutrons cybernétisée émet une pulsation binaire en direction des nébuleuses lointaines. Les données s'accumulent en un raz-de-marée, succombant à la gravité synthétisée numériquement. Nous avons atteint une densité critique : Teledrome est un collapsar informatique rendu angulaire et hexagonal par l'hyper-mouvement. Le chemin vers la douzième dimension est dorénavant authentique. Vous serez absorbés dans le trou noir stellaire, le tissu spatio-temporel se distendra – qu'importe? Le temps n'a jamais vraiment existé.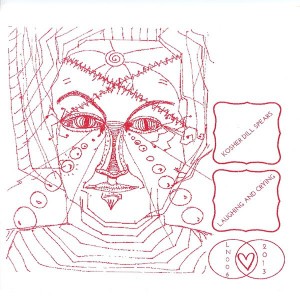 Kosher Dill Spears
Laughing and Crying
(Love Nation)
Toronto, ON
From the party platter of Chris Sayer:
Toronto's Kosher Dill Spears (a.k.a. Jesse Levine) has created a monster of an album with the pairing of percussive samples, organs and synth. His work as Victor Frankenstein builds from the body parts of musical genres, stitching soul ("What You Do to Me" ft. Maylee Todd) to psychedelic rock ("Rocorgan") to hip-hop ("Brinin'" ft. Peet Moss). The sounds combine like a prometheus posse conversing in their own tongues.
Des plateaux de fêtes de Chris Sayer:
(Traduit par les ballons roses de Joannie Pharand)
Le Torontois Kosher Dill Spears (c'est-à-dire Jesse Levine) a créé un album monstre en jumelant des échantillons de percussions, d'orgues et d'un synthétiseur. Son oeuvre à la Victor Frankenstein se construit à partir de pièces détachées de différents genres de musique, en assemblant du soul (« What You Do to Me » avec Maylee Todd), du rock psychédélique (« Rocorgan ») et du hip-hop (« Brinin » avec Peet Moss). Ces sons se mélangent comme une petite troupe de prométhéens qui se parlent dans leur propre langue.

Kosher Dill Spears – Couch Mode
---