Category: Ex Libris
Jay Winston Ritchie
How To Appear Perfectly Indifferent While Crying On The Inside
Montreal, QC
47 pages, saddle stitch
From the fuzzy event horizon of Sara Frank:
Wounds left by the loss of our previous inconvenient and squishy human life, combined with the paradoxical loneliness of our new interconnected cyborgian condition, cause a certain ache which persists constantly – thrumming beneath everyday tedium and triumph. It could be nostalgia or grief for things which have since become hard to find: unserveilled thoughts and whims, a genuine sense of community that extends beyond our feeds, or the wherewithal to visit an actual lake rather than listen to loon calls on Youtube at home.
In a familiar Montreal permeated throughout by the surreal, Richie takes a funny and unsentimental approach to the anhedonic crawl through early adulthood in the digital age, as his characters download computer viruses to their brains, search fruitlessly for the Kim Kardashian sex tape, and question the legitimacy of their entire existence inside of a recognizably indifferent universe.
De l'horizon noir flou de Sara Frank:
(Traduit par l'horizon surréel de Kevin Godbout)
Des blessures laissées par la disparition de notre vie humaine, incommode et gargouillante, se combinant à la solitude paradoxale de notre nouvelle condition cyborg interconnectée; tout cela cause une certaine douleur qui persiste constamment, comme un vrombissement d'ennui et de triomphe du quotidien. Ce pourrait être la nostalgie ou le chagrin des choses qui sont maintenant difficiles à trouver; des pensées et des caprices sans surveillance, un véritable sentiment de communauté qui s'étend au-delà de nos flux, ou le moyen de visiter un vrai lac au lieu d'écouter des appels de huards sur YouTube à la maison.
Au sein d'un Montréal imprégné partout par le surréel, Richie adopte une approche comique et impersonnelle au rampement anhédonique à travers l'âge jeune-adulte dans l'ère numérique: ses personnages téléchargent des virus informatiques à leurs cerveaux, ils cherchent en vain pour le sex tape de Kim Kardashian et ils questionnent la légitimité de leur entière existence à l'intérieur d'un univers visiblement indifférent.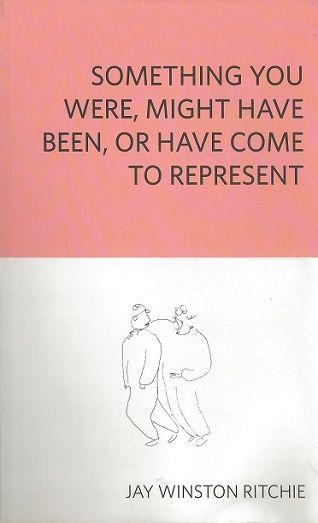 Jay Winston Ritchie
Something You Were, Might Have Been, Or Have Come to Represent
Montreal, QC
From the caricature of Dianne Lalonde:
"The idea of encountering another human being seemed paradoxical to being human." A person-shaped hole is formed for each individual by others – expectations coalescing to fit perfectly the physical body. Jay Winston Ritchie details how the productions of Something You Were, Might Have Been, Or Have Come to Represent pummel the body like hundreds of fish rocketing out of a tube to reinforce their stock. Blows mold you in accordance to what the other's desire projects onto you. You're nothing but signifiers: your neighborhood, the music you play, the hummus you brought to the party Immersion into your hole lessens the brain noise, but not the frustration when confronted with something that cannot be rehearsed or pre-empted. By those words that cannot be easily translated into the symbolic order—stuck in your throat—I meant to say…
De la caricature de Dianne Lalonde: (De la fren-caricature de Kevin Godbout) « The idea of encountering another human being seemed paradoxical to being human. » Chaque individu crée un trou de la taille d'une personne pour y enfouir les autres – les attentes s'unissant jusqu'à former parfaitement l'enveloppe physique. Jay Winston Richie détaille comment les productions de Something You Were, Might Have Been, Or Have Come to Represent labourent le corps comme des centaines de poissons projetés dans un lac pour le réensemencer; les coups te modelant en fonction des désirs que l'autre projette sur toi. Tout ton être n'est que signifiants : ton quartier, la musique écoutée, l'hummus apporté à la soirée. L'immersion dans ton trou réduit les bruits dans ta tête, mais pas la frustration éprouvée quand tu fais face à une chose ne pouvant être répétée ou anticipée. Par ces mots pris dans ta gorge que l'ordre symbolique n'arrive pas à traduire facilement… Ce que je voulais dire c'est…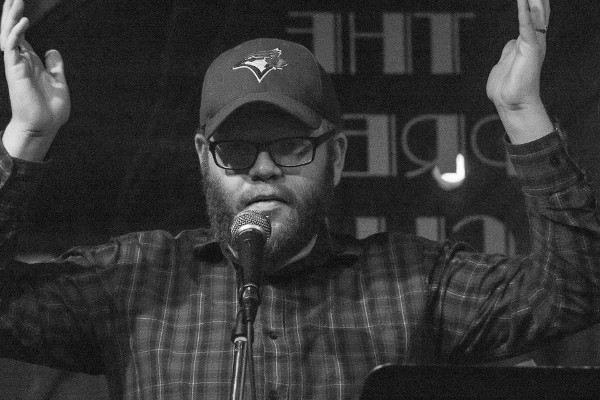 Pivot Poetry Readings
Jacob McArthur Mooney
Toronto, ON
From the repetitive smashing of Jenya Doudareva:
Jacob McArthur Mooney is a poet, blogger, literary critic, and host of Toronto's excellent series of poetry readings, Pivot.
How did Pivot start?
Pivot was started six years ago by the poets Carey Toane and Angela Hibbs, and before ending up in my lap was passed through Elisabeth de Mariaffi and Sachiko Murakami. Before that, even, it was known as the I.V. Lounge Reading Series and hosted at the I.V. Lounge by first Paul Vermeersch and later Alex Boyd.
I had been asked to take over a few times during those previous handoffs but wasn't feeling up for it for various reasons around lifestyle and bad decision making. I took it over in 2012 and have been running the show with my wife, novelist Alexis von Konigslow, ever since.
What makes your poetry series different from other existing ones in Toronto?
A lot of those series don't include windows and we have a rather large window.
Beyond the window, I would say Pivot is a rather blissfully unadorned series. Pivot contains no hyphens. It doesn't do any reach out beyond the world of poetry and fiction and the occasional non-fict. It doesn't try to be anything more than what it is. This is a big fucking city, you know? There is something out there for you no matter how weird and eccentric your tastes are, and so Pivot is there for that group of people: statistically insignificant until stretched across the landscape of a metropolis, who like to drink beer and be read to in the dark. So I would say that Pivot is very proudly niche in a way that might be unique, and that's the only way I could ever have it. Some nights it's just me, my hangdog Andy Kaufmann schtick, and the only room full of people in this whole city I can stand. It's a small target and we want to nail it.
Do you use different approach when you work with emerging artists vs established ones?
There are no such things as "established artists" in poetry. The only two kind of poets are emerging and deceased.
But if you're talking about age or publication record, then no. The new poets are generally better readers than the older poets, is all I can think of.
Is working with emerging poets more challenging than working with established ones? Could you elaborate on what makes working with emerging poets unique?
Okay, so let's throw out my quick "No" above, and assume meaning for the term "emerging poets," and that it means, roughly: young poets who haven't published books. I will say that they should know that they are the best moment Canadian poetry has ever had. The generation of poets born, I'll say, between 1984 and 1993 (let us be shits and call them "The Mulroney Poets") are the most consistently interesting and deepest and most outrageously ambitious group we've ever seen. I've tried to articulate why this may be and have at best, two theories.
One, they have the opportunity, if they wish to take it, to be completely over the idea of "Canada." We spent a long time in the literary culture of this country trying to figure out how to be simultaneously liberal and nationalist, and it didn't work out because that's an inherently bullshit position. The first big generation of Canadian writers, the boomers and their slightly older siblings, fought on and on about that. Dennis Lee is a hero of mine and a good friend but the battle he supposed in geopolitical terms in, say, Civil Elegies, or the one rendered in ecological terms by Farley Mowat, those have all been lost. These Mulroney kids are coming into adulthood at a time where the moral and environmental apocalypse being furthered by Canada is greater than the one being furthered by every other Western country. They are coming up in the only period in any living person's memory where the Canadian Prime Minister sits to the right of the American President, and so much of that disco nationalism stuff demanded a Good Canada/Bad America dialectic. Which is no way to build a national culture, as it depends on the cultures of other nations to exist. So I would say that, though they are inexorably fucked in all the meaningful economic and moral ways, the end of a cultural Canada does them a lot of good as poets. There's a bigger world out there.
And secondly, there's a bigger world out there. I think that this group is so used to the repetitive smashing together of cultural products: near and far, high and low, old and new, that the reach of their metaphors can be so much more ambitious and natural than for poets born even a few years earlier. A lot of this is the internet but it's also the Internet of Thoughts, you know. It's how those technological gadgets reconfigure the brain if you're young enough to be born into them. Juxtaposition is finished, I think, it doesn't exist anymore. So you get crazy shit happening out there with people like Kayla Czaga and Michael Prior and Vincent Colistro (or Jessica Bebenek or Liz Howard or all those people in Vancouver) where an amount of figurative reach that might seem showy or performative for even our more culturally-literate older poets (McGimpsey, Rogers, Babstock) just flow off the tongue and there's no ta-dah attached, it's just culture speaking.
Your website mentions that you receive no funding other than PWYC – how do you make that work and how can others who might be interested in starting out in that environment manage that?
I pass a bucket at the break and people are encouraged to put money in the bucket. At the end of the break I take the money out of the bucket and divide it equally between all the readers. Simple. Anyone can do it. But we're entertaining the idea of going out for public funding, in the interest of paying those readers more money.
In your opinion, what are the gaps/opportunities in Toronto's poetry scene? What kind of work doesn't get as much celebration as it should?
We are very lucky in Toronto. It's a good scene and a generally welcoming world. If you were so inclined, you could go out and see something decent every night of the week. I would say that we lack people willing to do the less-glamourous work of scene buttressing, but that's not unique to the city or to poetry. Nobody likes to fill out forms or cold-call venues or comparison shop for paper.
My big worry is probably, with the growth of unfunded internships and the like, is that much of that work becomes the speciality of rich people's kids and grandkids. And we already have such a demographic problem in poetry (I'll let spoken word off the hook on this generalization), it's so Caucasian and upper-middle class and socioeconomically riskless already that I'm concerned that another thirty years of filtering out Grown Up White Trash like myself will render it static.
What are Pivot's plans in the near future as a poetry series, e.g. whether or not you are envisioning any changes to Pivot's scope or focus?
More younger poets this year. Also, I think we'll bring in fewer readers with brand-new books. I'd like to have people do Pivot like 6 months after their book is out, otherwise it just gets lost in the rush of readings and releases and you end up with, like, four opportunities to go hear a given poet read in a week. We're going to drift out of that game.
Des agglomérations répétitives de Jenya Doudareva:
(Traduit par la déchirure fédéro-nationaliste de Jessica Grenier)
Jacob McArthur Mooney, le poète, blogueur et critique littéraire, est également animateur de Pivot, une excellente série de soirées dédiées à la lecture de poésie à Toronto.
Comment a commencé Pivot?
La série a commencé il y a six ans, avec les poètes Carey Toane et Angela Hibbs, puis elle est passée par les mains d'Elisabeth de Mariaffi et de Sachiko Murakami avant de tomber dans les miennes. En fait même avant ça, c'était la I.V. Lounge Serie, elle avait lieu au I.V. Lounge et elle a été animée par Paul Vermeersch d'abord et par Alex Boyd ensuite.
Quand il y a eu ces changements, on m'a demandé de m'en charger à quelques reprises, mais je ne me sentais pas prêt à m'en occuper pour diverses raisons (relatives à mon style de vie et à de mauvaises décisions que j'ai prises). En 2012 j'ai pris la série en main, et je m'en occupe depuis avec ma femme, la romancière Alexis von Konigslow.
Qu'est-ce qui différencie Pivot des autres soirées de poésie à Toronto?
La plupart d'entre elles n'offrent pas de vitrine : nous, nous en offrons une bonne.
Au-delà de ça, je dirais que Pivot est merveilleusement sans prétention. La série ne contient aucun trait d'union, elle ne cherche pas à sortir du domaine de la poésie, de la fiction et (occasionnellement) de la non-fiction. Elle n'essaie pas d'être plus que ce qu'elle est. Toronto, c'est une maudite grosse ville : c'est sûr qu'il va y avoir quelque chose pour t'intéresser, même si tes goûts sont vraiment bizarres et excentriques. Et Pivot est là pour ce groupe de gens – statistiquement insignifiant jusqu'à ce qu'on l'étende sur tout le territoire d'une métropole – qui aime boire de la bière et assister à une lecture dans le noir. Alors, je dirais que Pivot se positionne dans un créneau d'une façon plutôt unique, et je ne voudrais pas que ce soit autrement. Il y a des soirs où il n'y a que moi, mon chien de poche Andy Kaufmann qui fait ses trucs, et cette salle remplie de gens – la seule que j'arrive à supporter dans toute la ville. C'est un objectif très précis et on veut l'atteindre.
Est-ce que ton approche de travail est différente avec les artistes émergents et ceux établis?
En poésie, les « artistes établis », ça n'existe pas. Il n'y a que deux types de poètes : les émergents et les morts.
Mais si tu fais référence à l'âge ou à la publication, alors non. La seule chose qui me vient en tête est que les jeunes poètes sont généralement de meilleurs orateurs que les plus vieux.
Est-ce qu'il est plus difficile de travailler avec des poètes émergents qu'avec ceux établis? Pourrais-tu décrire ce qui rend cette expérience unique de travail?
OK, oublions mon « Non » rapide de tout à l'heure et disons que « poètes émergents » veut dire grosso modo : jeunes poètes qui n'a pas encore publié un livre. Je dirais qu'ils devraient savoir qu'ils sont dans le meilleur moment de l'Histoire de la poésie canadienne. Les poètes nés, disons, entre 1984 et 1993 (on va être chien et les appeler les « poètes Mulroney ») sont ceux dont la création est la plus globalement intéressante et profonde : ils sont les plus scandaleusement ambitieux qu'on n'a jamais vus. J'ai essayé de déterminer pourquoi et, au mieux, j'ai deux théories.
La première : ils ont la chance, s'ils veulent la saisir, de complètement dépasser l'idée du « Canada ». Dans la culture littéraire canadienne, nous avons passé beaucoup de temps à essayer de comprendre comment être à la fois libéral et nationaliste, et ça n'a pas fonctionné parce que c'est carrément n'importe quoi comme position. La première grande génération d'écrivains canadiens (les baby-boomers et leurs frères et sœur aînés) n'arrêtait pas de débattre sur le sujet. Que ce soit le combat proposé par Dennis Lee – un de mes héros et un bon ami – en termes géopolitiques dans Civil Elegies ou encore celui décrit en termes écologiques par Farley Mowat, ils ont tous été perdus. Ces enfants de Mulroney arrivent à l'âge adulte à un moment où le cataclysme moral et environnemental aggravé par le Canada est encore pire que celuiprovoqué par les autres pays occidentaux. Ils arrivent durant la seule période de mémoire d'homme où le premier ministre canadien siège à la droite du président américain, et une partie importante de tout ce discours nationaliste reposait sur une dialectique gentil Canada/méchants États-Unis; ce qui n'est pas une façon de construire une culture nationale puisque son existence est dépendante de celle des autres pays. Alors, je dirais que même s'ils sont inexorablement foutus de toutes les façons économiques et morales possibles, la fin d'un Canada culturel les aide beaucoup en tant que poètes. Il y a tout un monde à découvrir.
La deuxième : il y a tout un monde à découvrir. Je pense que ce groupe est tellement habitué à ce que les produits culturels soient agglomérés ensemble qu'ils soient d'ici ou d'ailleurs, bons ou mauvais, nouveaux ou vieux, que leurs métaphores peuvent avoir une portée beaucoup plus naturellement ambitieuse par rapport à des poètes nés quelques années avant eux. C'est sûr que c'est principalement causé par l'Internet, mais l'Internet est aussi un réseau de pensées. C'est la façon dont ces gadgets technologiques reconfigurent le cerveau quand on est assez jeune pour avoir baigné dedans dès la naissance. Il n'y a plus de juxtaposition, je pense que c'est mort. Alors, il y a des gens qui font plein de trucs fous un peu partout, comme Kayla Czaga, Michael Prior et Vincent Colistro (ou encore Jessica Bebenek, Liz Howard ou tous ces personnes de Vancouver), avec un rayonnement figuratif impressionnant qui pourrait sembler tape-à-l'œil ou performatif par rapport aux valeurs culturelles de nos vieux poètes (McGimpsey, Rogers, Babstock); et ça glisse sur la langue et il n'y a pas de ta-dah, c'est juste la culture qui parle.
Le site internet mentionne que Pivot se finance uniquement par le principe « payez ce que vous voulez ». Comment est-ce que ça fonctionne? Quels trucs donnerais-tu à des gens intéressés par ce mode de financement?
Durant la pause, je me promène avec un seau en encourageant les gens à y mettre de l'argent; et après, je sors ce qui a été ramassé et je le divise également entre les lecteurs. C'est simple, n'importe qui peut le faire. Mais nous pensons commencer à chercher du financement public dans l'objectif de donner plus à nos lecteurs.
Selon toi, quelles sont les lacunes et les possibilités de la scène poétique de Toronto? Quel genre d'œuvre ne reçoit pas toute l'attention qu'il mérite?
À Toronto, nous sommes très chanceux. La scène est bonne, généralement accueillante. Si telle était ton envie, tu pourrais sortir et aller voir quelque chose de décent tous les soirs de la semaine. Je dirais que ce qu'il manque, c'est des gens voulant faire le travail moins prestigieux de soutien scénique, mais ce n'est pas propre à la ville ni à la poésie. Personne n'aime remplir des formulaires, faire des appels à froid pour trouver des lieux d'événements ou pour comparer les prix pour acheter du papier.
Ce qui m'inquiète le plus c'est que, avec l'augmentation du nombre de stages non rémunérés et de postes du genre, ça finisse par devenir la spécialité des enfants et petits-enfants de riches. On a déjà un gros problème démographique en poésie (mais je n'inclue pas les créations orales dans cette généralisation) : c'est déjà tellement blanc, classe moyenne supérieure et sans risques socioéconomiques… j'ai peur qu'une autre trentaine d'années à éliminer les vieux white trash comme moi finisse par rendre le domaine statique.
Dans un avenir rapproché, quel est le plan pour Pivot, par exemple en termes de séries poétiques, pensez-vous faire des changements?
Cette année : augmenter le nombre de poètes plus jeunes. Aussi, je pense qu'on va inviter moins de lecteurs qui viennent juste de publier un livre. J'aimerais que les gens viennent à peu près 6 mois après avoir sorti leur livre, sinon ça se perd parmitoutes les autres lectures du lancement, et tu te ramasses avec quelque chose comme quatre occasions d'aller entendre tel poète dans une même semaine. On veut s'éloigner de cette dynamique.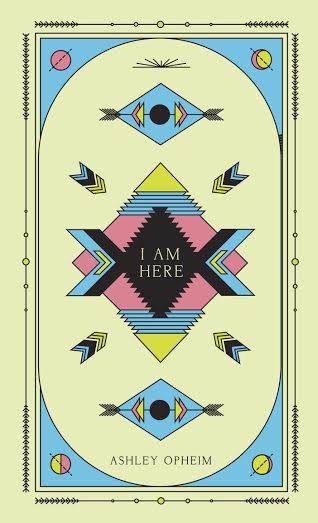 Ashley Opheim
I Am Here
(Metatron)
Montréal, QC
From the programmed dignity of Cassilou Landra:
Ashley's I Am Here
Like a Macbook battery
Charge desktop and chest
Searching for a face
In the avatars floating
Twinkling banner ads
f.lux the screen and swell
Maybe find yourself inside
Your heart in The Cloud
But don't bleach your eyes
Keep faith and fleshy fingers
Programmed dignity
A bible for domestic bliss; this saddle-stitch.
De la rapide machine-de-traduction qu'on nomme Cassilou Landra:
(Traduit par Kevin Godbout)
Le I am here – je suis ici d'Ashley
Une batterie Macbook qu'on
Recharge: ordi et poitrine
Cherche un visage
Parmis les avatars qui flottent
Des annonces en-têtes brillantes
f.lux l'écran et l'enflure
Tu es à l'intérieur, peut-être
Ton coeur dans Le Nuage
Ne verse pas de javel dans tes yeux
Garde espoir et doigts charnus
Dignité programmée
Une bible de la joie domestique; cette reliure d'agraffes.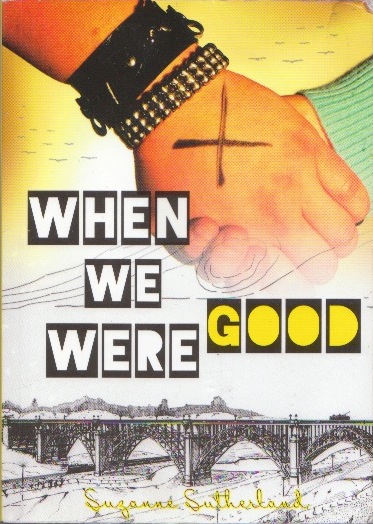 When We Were Good
Suzanne Sutherland
Toronto, ON
227 pp., perfect bound
From the out of step heart and head of Annelise Dowd:
Stand in any busy hallway, whether it's comprised of doctors or students or the recently bereaved, and you're guaranteed to hear a word so many times its one syllable no longer makes sense. A word so overused and meaningless that it feels gaseous and light between your teeth because it constantly occupies space there. This word is "good." But what truly entails being "good"? The clean and hollow euphoria of puritanical ethics? Or simply, to feel "good" within oneself? During teenage-hood, as the main character of Suzanne Sutherland's excellent When We Were Good attests, it's difficult to feel anything but "lying-in-my-room-alone-with-a-CD-on-good."
Sutherland's decidedly queer/feminist YA novel follows Katherine Boatman, a sixteen-year-old Torontonian grappling with depression in the wake of familial loss. A disillusioned Katherine parts through grief's thick fog to find a mysterious straight edge punk named Marie and a place where lyrics are poetry, X's on hands are religious iconography, and punk shows can shake one's innermost being with spiritual fervor. The strictly punk soundtrack (think Jawbreaker, Sonic Youth, and Minor Threat references) Marie introduces is raw and visceral, mirroring the electricity of teenagehood's first touches, heartbreaks, and unbridled rage.
When We Were Good doesn't eschew teenage romance and bildungsroman narratives, but instead employs them through the lens of queerness and mental health, transforming them into something new and gleaming and important. With every mixtape exchanged Katherine's relationship with Marie moves through mild fascination, to steadfast friendship, to love. Katherine finds that if to be "good" is to be at home, then home is not found between the words of any straight edge rulebook, but instead lies within the recesses of the identity she accepts herself. And it is here where Sutherland transfigures the classic Salinger "Who am I?" for a more timely and significant sentiment: "How can I figure out who I am and be okay if everyone is calling me a slut and a dyke?"
Du coeur et de la tête déconnectés de Annelise Dowd:
(Des pensées quasi-francophones de Kevin Godbout)
Tenez-vous au milieu d'un couloir occupé, que vous y voyiez des docteurs ou des étudiants ou des récemment endeuillés, vous êtes garanti d'entendre un mot tellement souvent que sa seule syllabe perd tout son sens. Un mot tellement surutilisé et dépourvu de sens qu'il ressemble à une forme gazeuse et légère entre vos dents, car il occupe toujours un espace dans votre bouche. Ce mot est ­«bon» (good). Mais qu'entend-on par être «bon»? L'euphorie nette et vide d'une éthique puritaine? Ou tout simplement, de se sentir «bon» soi-même? Durant les tristes moments de l'adolescence, comme le dit le personnage principal de l'excellent roman When We Were Good de Suzanne Sutherland, il est difficile de se sentir autre que «à-terre-dans-ma-chambre-seul-avec-un-CD-bon» (lying-in-my-room-alone-with-a-CD-on-good).
Ce roman pour jeunes adultes, aux tons décidément féministes/queer de Sutherland, suit Katherine Boatman, une adolescente de seize ans de Toronto aux prises avec une dépression à la suite d'un deuil familial. Désillusionée, elle diffuse l'épais brouillard de sa tristesse pour trouver une punk mystérieuse nommée Marie, et un endroit où les paroles de chansons sont des poèmes, des ­«X» sur les mains sont des icônes religieux, et des concerts punk peuvent secouer l'être intérieur de tous avec une ferveur spirituelle. La bande sonore strictement punk (il faut penser aux groupes Jawbreaker, Sonic Youth, and Minor Threat) introduite par Marie est brute et viscérale, en plus de refléter les premiers contacts électriques de l'adolescence, les coeurs brisés et la rage pure.
When We Were Good ne rejète pas l'amour entre des ados, ni la narrative d'un bildungsroman, mais utilise ces éléments perçus à travers la lentille d'une réalité queer et de problèmes de santé mentale. Cet état les transforme en quelque chose de nouveau, étincelant et important. Avec chaque mixtape qu'ils s'échangent, la relation de Katherine envers Marie évolue de la fascination, vers une grande amitié, et même jusqu'à l'amour. Katherine réalise que si pour être ­«bon» il faut être chez soi, alors ce chez-soi ne se trouve pas dans un livre de règles, mais existe plutôt à l'intérieur des cavités de l'identité qu'elle accepte elle-même. Et c'est ici que Sutherland transfigure le ­«qui suis-je» (Who am I) de Salinger pour un sentiment plus contemporain et significatif: «Comment vais-je découvrir qui je suis et l'accepter si tout le monde m'appelle une pute et une gouine?»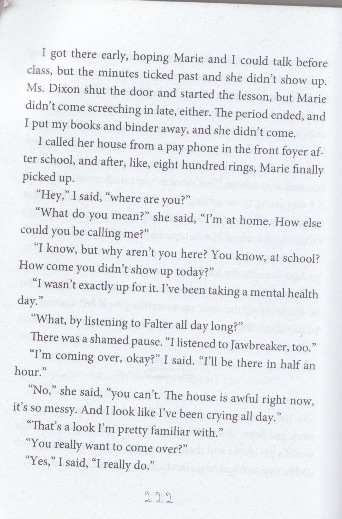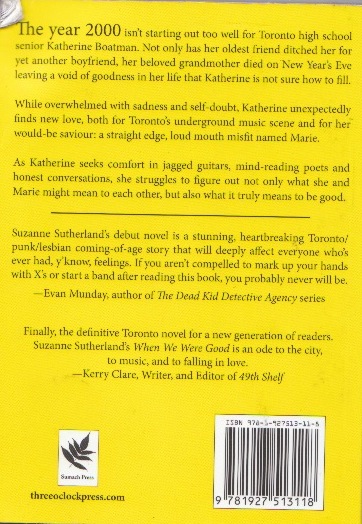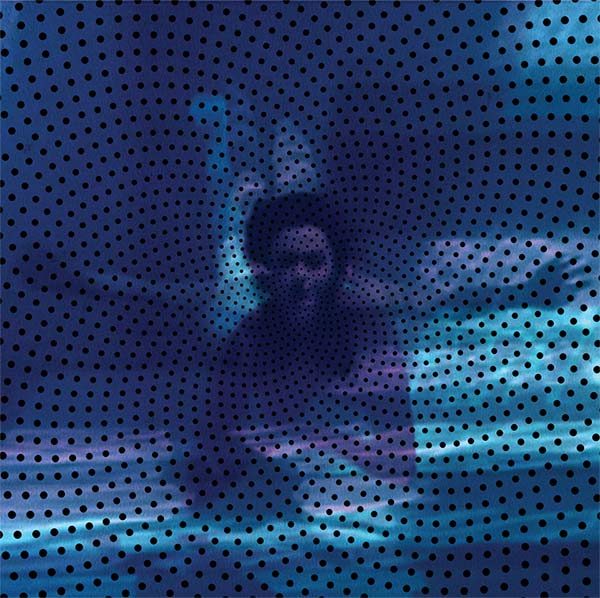 Treephones
Mute Swan // Trumpeter Swan
(Self Released)
Kitchener, ON
From the suburban desk of Lauren Rabindranath:
Who needs a music video when you can read a graphic novel? Treephones' Mute Swan/ Trumpeter Swan album takes digital narratives to new heights – a beautiful journey to take by ear, but one that is enhanced by reading the graphic novel accompaniment. Atmospheric sound creates a dreamy haze with overlapping, at times muted, at times trumpeting elements that combine for a sound that is unique yet familiar. Raw elements create a feeling of live urgency and a surreal sense that it could be different the next time you listen to it. Fly away with it.
En direct du bureau de banlieue de Lauren Rabindranath:
(En direct de l'hémisphère gauche de Diane Beaupré)
Qui a besoin d'un vidéoclip quand on peut lire une BD roman? L'album Mute Swan/Trumpeter Swan de Treephones amène la narration numérique vers de nouveaux sommets: un magnifique voyage pour l'oreille, bonifié par la lecture de la BD roman qui l'accompagne. L'atmosphère sonore nous enveloppe dans un rêve rempli d'éléments qui parfois s'entrecroisent, se taisent ou explosent, mais toujours se mélangent pour créer un son unique, bien que familier. Les éléments bruts créent un sentiment d'urgence et une sensation surréelle que la prochaine écoute pourrait être différente. Laissez-vous porter.
Treephones – Enclyclopedia of Birds/ Physical Archives Sector
Treephones – Static/ Cellular Automata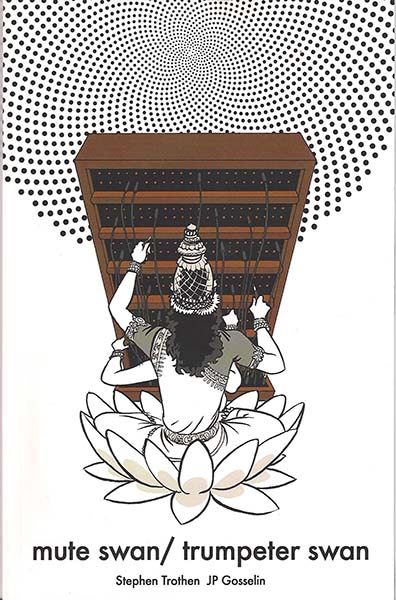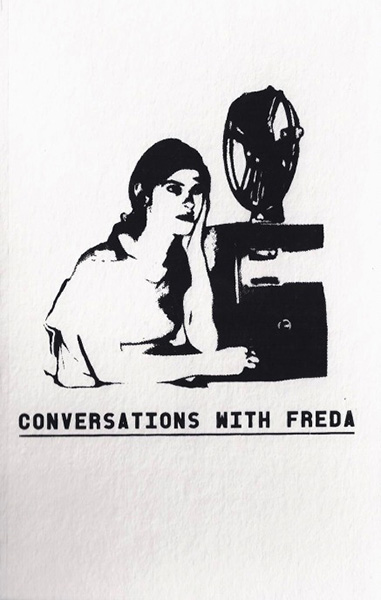 Conversations with Freda
Freda Guttman, interview by Stefan Christoff
Montréal, QC
From the midnight conversation of Javier Fuentes:
Conversations with Freda compiles thoughts and reflections on a life invested in art and activism through the words and works of Freda Guttman. The text draws from personal experiences working on projects addressing various issues of social justice while also discussing deeper questions of participation, community, and the role of art and artists in society. That these are reflections from Montreal should not be lost on the reader, a city whose recent history of noise includes both dissonance and dissidence. The spirit of that community certainly influences how the relationship between the artist and society is thought of although this document only forms parts of the ongoing conversation. It is a beautifully screenprinted and inspiring document of sustained practise and belief in the power of art, as well as a jumping off point for further discussions on our relation to art, to society and to our separation or integration of the two.
D'une conversation à minuit avec Javier Fuentes:
(Traduit par Kevin Godbout)
Conversations with Freda rassemble — par les mots et les œuvres de Freda Guttman — des pensées et réflexions d'une vie consacrée à l'art et l'activisme. Le texte s'inspire des expériences personnelles au sein de projets de justice sociale et de discussions autour de questions plus profondes sur la participation, la communauté et le rôle des arts et des artistes dans la société. Le lecteur doit garder à l'esprit les origines montréalaises de ces réflexions, une cité dont l'histoire récente comprend la dissonance et la dissidence. L'esprit de cette communauté influence sans doute comment la relation entre l'artiste et la société est envisagée, mais ce document ne forme qu'une partie de cette conversation en cours. Il est magnifiquement illustré, porte à la réflexion sur le pouvoir de l'art, et constitue un point de départ pour engager la conversation sur notre relation avec l'art, et avec la société; et la façon dont nous séparons ou intégrons les deux.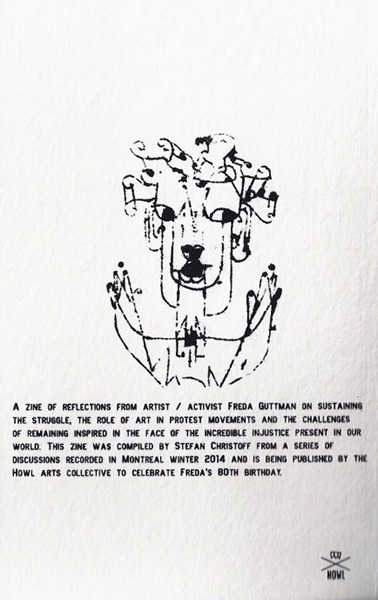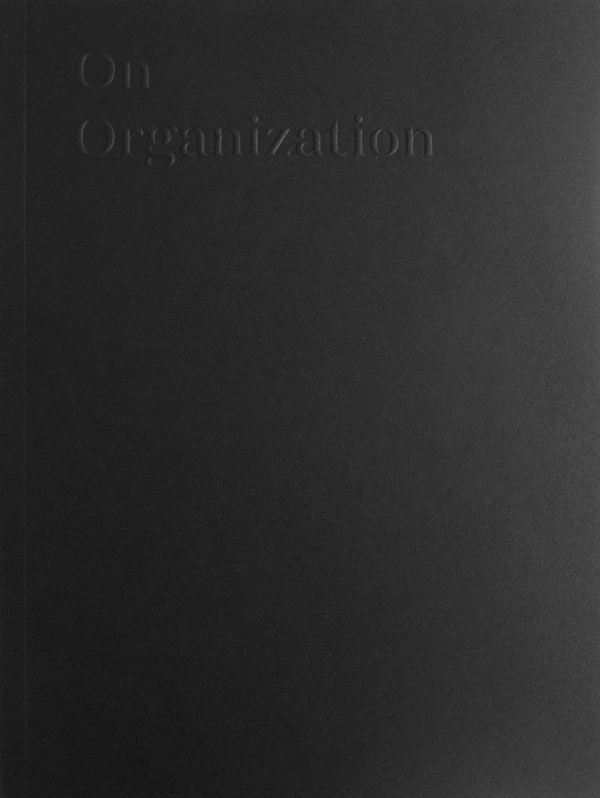 The H and Madison Dinelle
On Organization
Montréal, QC
De la P.L.U.R.alité de Jesse Locke:
(Traduit par Jessica Grenier)
Ces bips des profondeurs marquent une transition pour Francesco De Gallo et Jesse Osborne Lanthier, qui passent du criard au kosmische, de l'électroacoustique au techno étranger. On Organization, qui est une collaboration audio-vidéo avec la photographe Madison Dinelle, dissèque leur processus créatif/déconstructif en monochrome épuré. Depuis, le duo a bien évidemment poursuivi sa route vers de nouveaux sons et de nouveaux noms, grattant inlassablement devant l'immensité de l'inconnu.

The H and Madison Dinelle – Chaos

The H and Madison Dinelle – Balance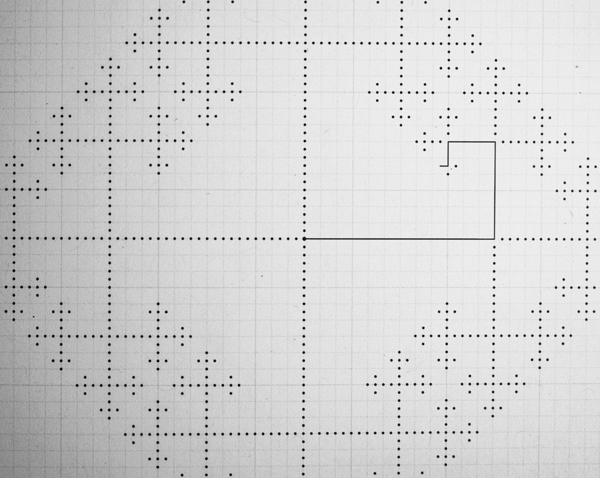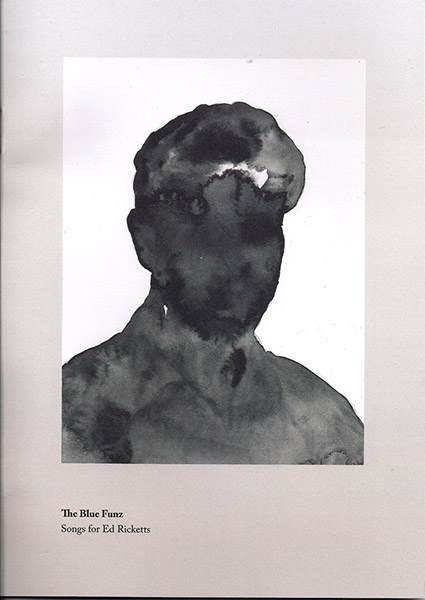 The Blue Funz
Songs for Ed Ricketts
Kitchener, ON
From the spore trails of Jesse Locke:
The Funz' sea-blue period finds them ambling through shivering, shimmering shanties. These rimes of the ancient marine biologist bob in and out of whisper-soft washes like the earliest offerings of Akron/Family. Irish-Canadian arthouse imprint Wist Rec. sticks to its vision of bookshelf curios with the songs tucked inside a typically winsome watercolour zine.
Des sentiers de spores de Jesse Locke:
(Traduit par les jours en berne de Marie-Pier Chevrier)
La période bleue-mer de The Funz' les voit déambuler dans des chantiers chatoyants, frissonnants. Les reflets givrés d'une ancienne biologie marine vont et viennent à chaque ressac chuchotant, tels les toutes premières offrandes d'Akron/Family. Les parutions canado-irlandaises Wist Rec. continuent d'exciter le regard en habillant ces chansons d'un zine caractéristique à l'aquarelle vaporeuse.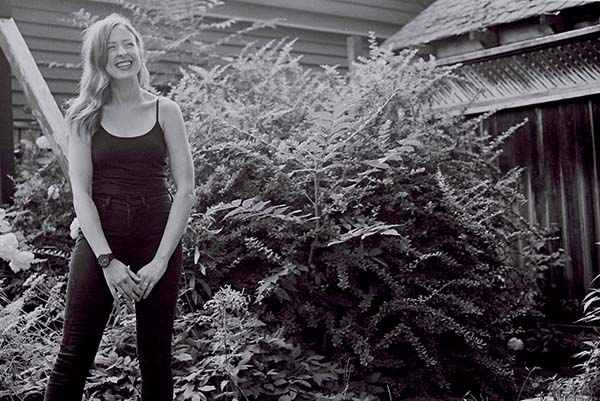 Ephemera of: Brooke Manning
Existing during the recording of: LOOM's Epyllion
Toronto, ON
Photos by: Brad Casey
From Brad Casey:
There is something incredibly delicate at the core of the music made by LOOM, like the ache that follows falling in love or the floating feeling of falling out of it. Brooke Manning, who is the main songwriter and driving force of LOOM, released a quiet, swirling EP in 2009. It was recorded in her living room with Thom Gill as well as Dan and Matt Pencer who improvised behind the songs on subtle, sweet keyboards and horns. A meditative collection with a strong focus on songwriting, it laid the foundation for what would become her full length, Epyllion, recorded on Toronto Islands. Made up of new songs and reworked songs from her EP, Epyllion featured a heavier, darker side of LOOM brought out with tunnel-reverb harps, frightening, distortion soaked synths and, at times, war-like percussion. Since Epyllion's release LOOM has expanded into a backing band with members of Silver Pools and Gates to work on a follow up. LOOM's words, her slow ease into a vibe, create a settling. Sit and breathe.
Weird Canada asked Brooke to show us objects that she holds sacred. She allowed us into her Toronto home and showed us things nostalgic, painful and held dear, all of which contribute to the words and music made by her slow and gentle hand.
Feel free to listen to these two songs from Epyllion as you view these photos. All words were dictated by Brooke, recorded and transcribed by Brad Casey.
Loom – There is Blood in My Body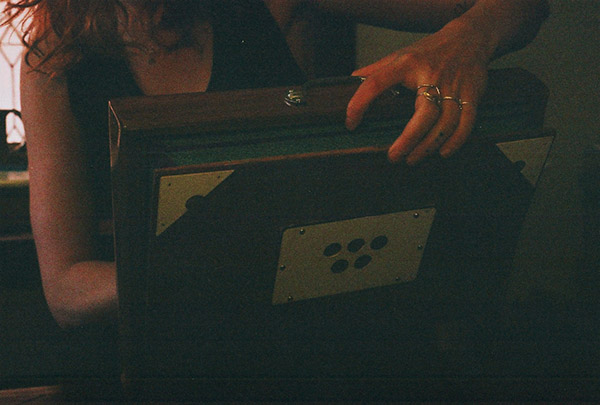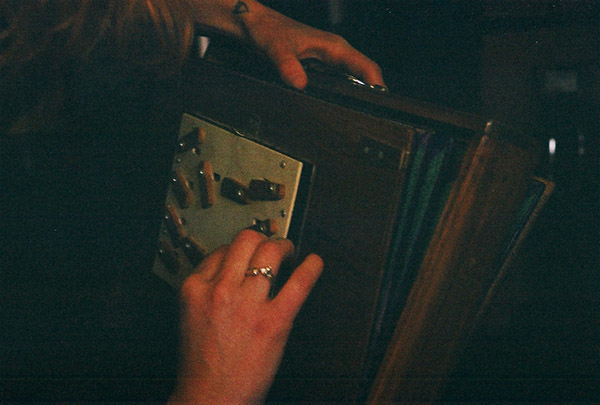 Shruti box
Sometimes if I'm feeling a block I sit with this for a while. It's like a drone machine. I bought it at the Musideum in the Richmond building back in 2008. A friend also gave me another one in different key 5 months ago. I find them really nice to sing to.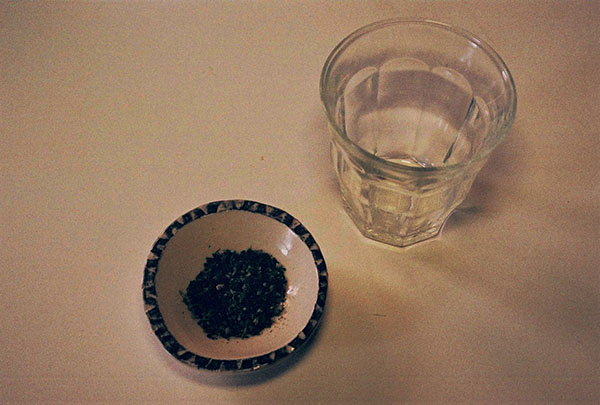 Uninhibitors
When I'm writing, if I feel nervous, I have some smokables and some wine. I don't have any wine right now but I drink it out of this cup.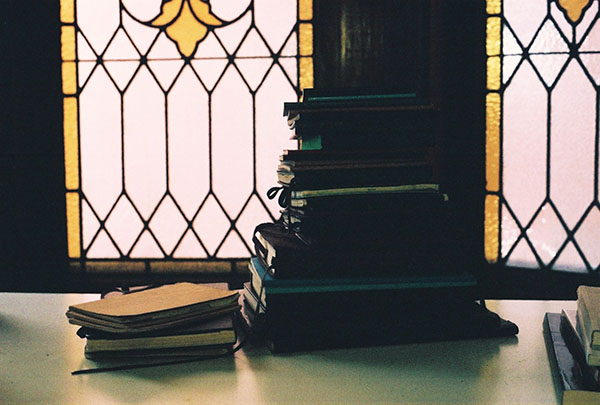 Journals
If I'm having problems lyrically, which rarely happens, I flip through old journals and old books of poetry that I wrote. I try to channel what's happening in that moment but sometimes if I'm wishing to speak about a certain moment or thing or cause or idea and I can't get there I'll go to my books.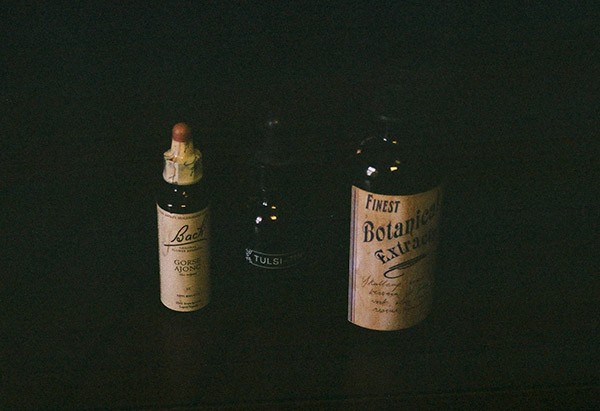 Tinctures
Sometimes my anxiety gets in the way. It used to more when I was younger. I had a hard time performing knowing that someone was in my house, like my Mom or roommates, so I'd cloister myself in small spaces. Now things are better but when my anxiety comes back I take these tinctures and I swear they work. I know this older woman, she's this amazing mystic, she makes this tulsi tincture for women.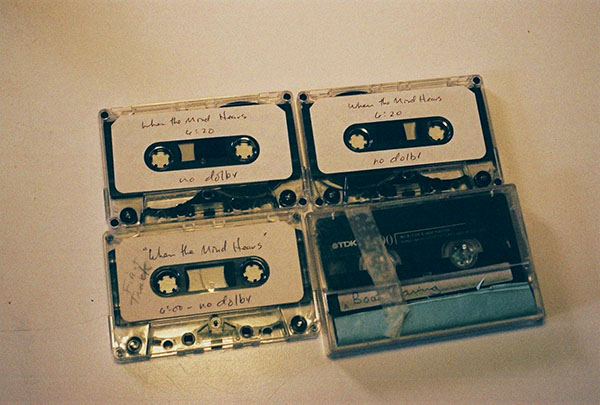 Deaf Recordings
A teacher of mine gave me these tapes. They're recordings of her daughter, who is deaf, just being around the house playing. They were part of a project she did and she thought I could use these. I grew up around a lot of deaf people because my parents worked at a school for the deaf. I went to kindergarten with a lot of deaf kids. I feel like there's a different, more mindful way of listening to them. I use these tapes for inspiration. It's good to hear that sense of silence when you're trying to create something with sound.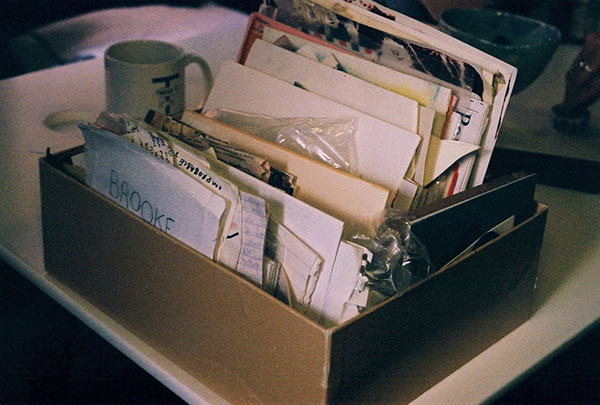 Love Letters
This is a box of notes from friends, family, lovers and people who have deeply influenced me. Sometimes I look through it but very rarely.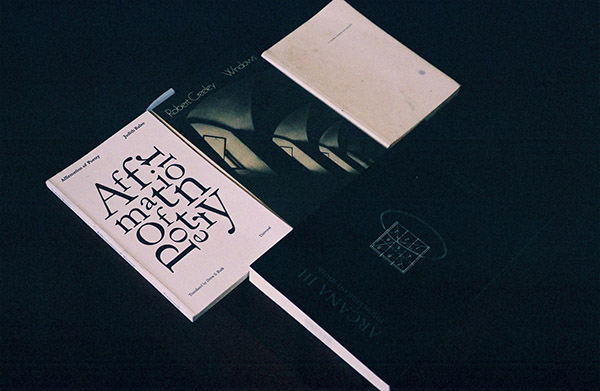 Books
These are my favourite books. Sometimes I open it up and read a page and try to place myself on that page, with the idea. I try to envision what's written about and it sets the tone for awareness in my body. It's a great thing for visualizing.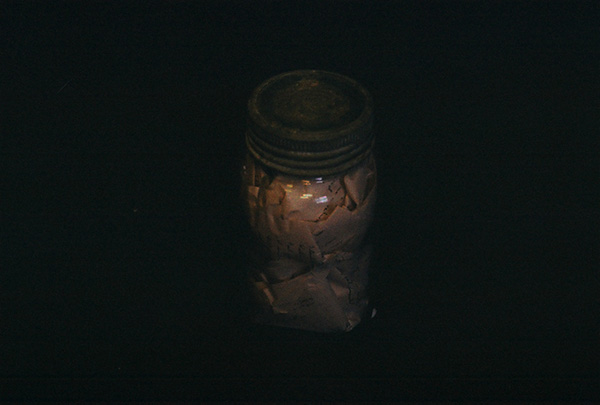 Jar of Souls
This is something I've had since I started playing and I'd bring it to shows. I did this funny project where I'd ask people if they could imagine their soul as something in a vessel, what would it be? I put an ad on craigslist and I got people to send them to me, these pieces of paper, and held them for a year and cared for them. I was never allowed to open the vessels because the vessels would release the soul. I've never opened it.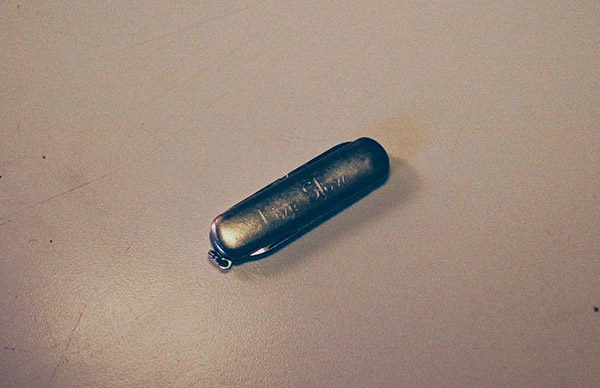 Live Slow Knife
This was my Grandpa's. Right before he died he was watching boats and I think he knew he was going to pass away. There a boat that kept travelling back and forth past the harbour and he would call me whenever he saw it and on the back it said 'Live Slow.' We had a lot of conversations then about what it meant to live slow and how he wished he had lived slower. Sometimes I lose it but it always gets sent back to me.
De Brad Casey:
(Traduit par Chantale Renée)
Il y a quelque chose d'incroyablement délicat au cœur de la musique de LOOM, comme la douleur qui suit le sentiment de tomber en amour ou la sensation de flottement lorsqu'on ne l'est plus. Brooke Manning, compositrice et force motrice de LOOM, a publié un EP calme et tourbillonnant en 2009. Il a été enregistré dans son salon avec Thom Gill ainsi que Dan et Matt Pencer, qui ont improvisé derrière les chansons avec des claviers subtiles et de douces cornes. Une collection méditative avec un fort accent mis sur ​​l'écriture, il a jeté les bases de ce qui allait devenir son album, Epyllion, enregistré sur les îles de Toronto. En constituant de nouvelles chansons et des chansons retravaillées de son EP, Epyllion présente un côté plus lourd et sombre que LOOM, avec des réverbérations de harpes, des synthés imbibés de distorsion, et, parfois, des percussions aussi effrayantes que la guerre. Depuis la sortie d'Epyllion, LOOM est devenu un back up band avec des membres de Silver Pools et Gates pour travailler sur un autre album. Les mots de LOOM, ainsi que sa facilité à créer une atmosphère, vous convient de vous Asseoir et de Respirer.
Weird Canada a demandé à Brooke de nous montrer des objets qui lui sont sacrés. Elle nous a permis de la rencontrer dans sa maison de Toronto et nous a presenté des choses qui pour elle sont nostalgiques et douloureuses, des objets qui lui tiennent à cœur et qui contribuent aux paroles et à la musique établi par sa tendresse.
N'hésitez pas à écouter les deux chansons de Epyllion pendant que vous regardez ces photos. Ce texte a été dicté par Brooke, et enregistré et transcrit par Brad Casey.
Boite Shruti
Parfois, si je me sens comme un bloc, je m'assois avec ça pour un moment . C'est comme une machine de drone. Je l'ai acheté au Musideum dans le bâtiment Richmond en 2008. Un ami m'en a aussi donné un autre, il y a cinq mois. Ils sont vraiment agréables à utiliser en chantant.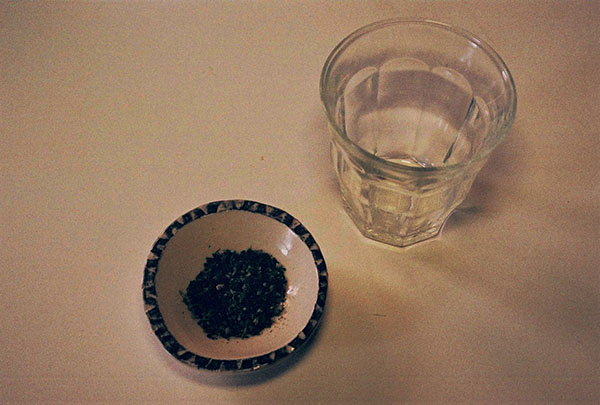 Uninhibitors
Quand j'écris, si je me sens nerveuse, je fume quelques cigarettes et bois du vin. Je n'ai pas de vin en ce moment, mais je le bois de cette tasse.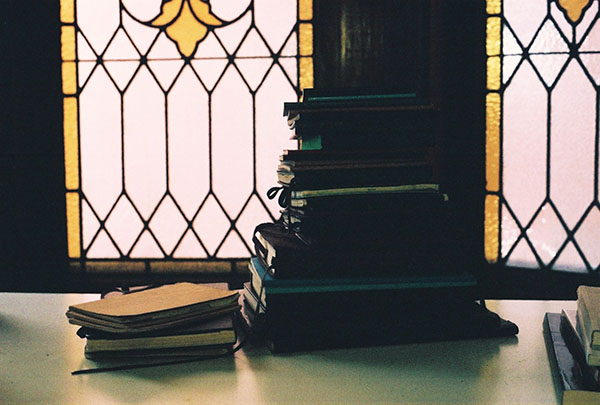 Journals
Si j'ai des problèmes à trouver des paroles, ce qui arrive rarement, je feuillette mes anciens journaux et vieux livres de poésie. J'essaie de canaliser ce qui se passe dans ce moment précis, mais parfois si je désire parler d'un certain moment, d'un objet, d'une cause ou d'une idée et que je ne peux pas y arriver, je retourne à mes livres.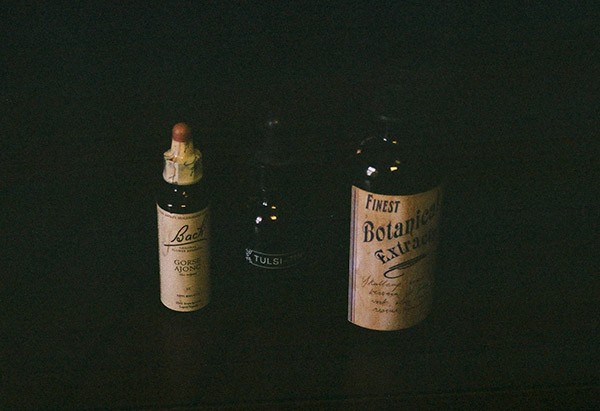 Tinctures
Parfois, mon anxiété prend trop de place. Elle était souvent présente quand j'étais plus jeune. C'était difficile de pratiquer sachant que quelqu'un était dans la maison, soit ma mère ou mes colocataires, donc je me cloitrais dans des petites espaces. Maintenant, les choses vont mieux, mais quand mon anxiété fait surface, je prends ces teintures et je jure qu'elles fonctionnent. Je connais une femme plus âgée, elle est incroyable et mystique, elle fabrique cette teinture Tulsi pour les femmes.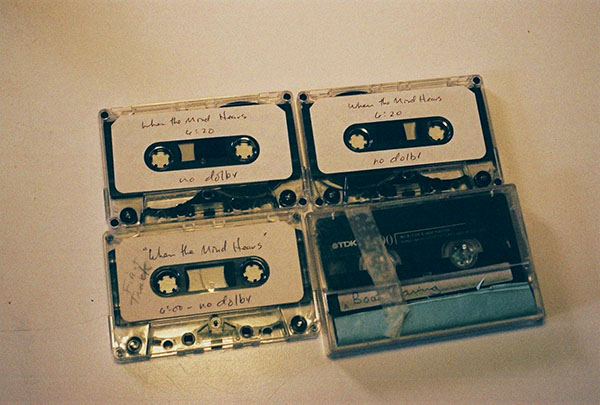 Deaf Recordings
Ceci appartenait à mon grand-père. Juste avant sa mort, il regardait attentivement des bateaux et j'imagine qu'il se doutait que sa vie s'achevait. Il y avait un bateau en particulier qui passait souvent dans le port. À l'arrière du bateau, on pouvait lire les mots "Vivez Lentement". Nous avons eu beaucoup de discussions à ce sujet, car mon grand-père souhaitait avoir pris plus son temps pour vivre. Parfois, je perds cet objet, mais il me revient toujours de nouveau.
---